Roronoa Zoro is a fictional pirate and former bounty hunter from the series One Piece. The first member of the Straw Hat Pirates, he is considered to be the largest threat and most dangerous member in the crew, following Luffy. Famed as a master swordsman, his great strength, along with the actions of his captain, sometimes leads for others to believe that he must be the true captain and is widely thought to be the first mate by those outside the crew. The character's physical appearance includes average sized, muscular young man with lightly tanned skin, carrying three swords bundled up with a green haramaki over his right hip. His main identification are the three identical gold earrings on his left earlobe.
This next post, showcases some creative and distinctive illustrations of Zoro in his finest form. Browse through our 24 Roronoa Zoro Artworks and let it inspire you!!!
Zoro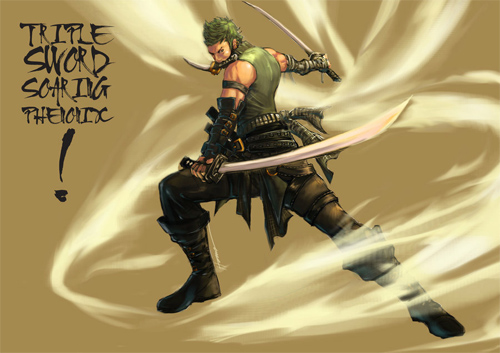 By: bayanghitam
Source
Zoro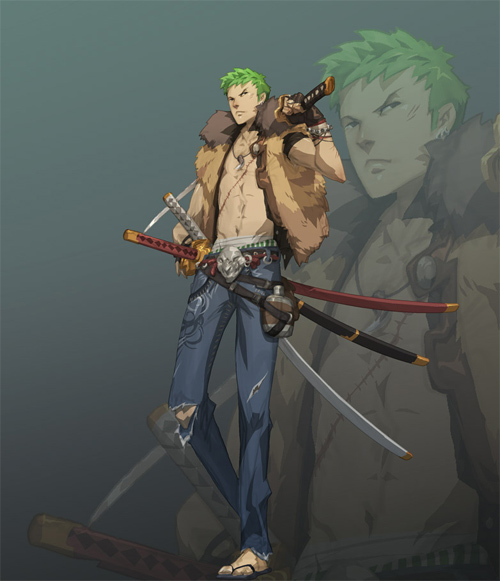 By: nJoo
Source
Zoro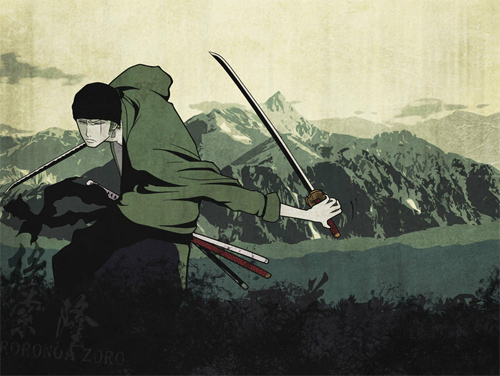 By: ZhangDing
Source
Roronoa Zoro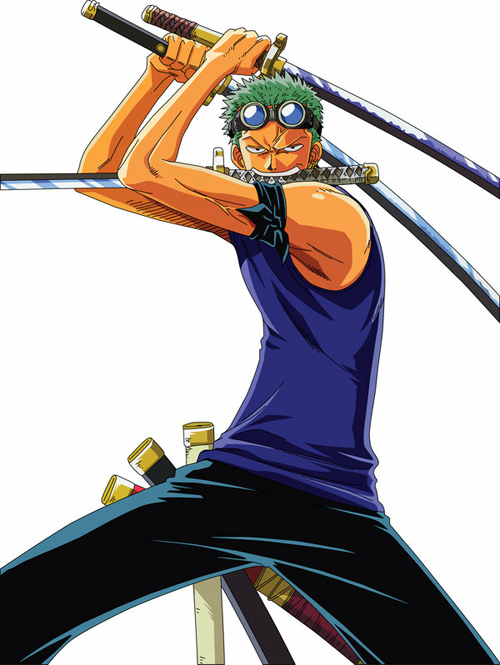 By: AsilaydyingJohnyyy
Source
Zoro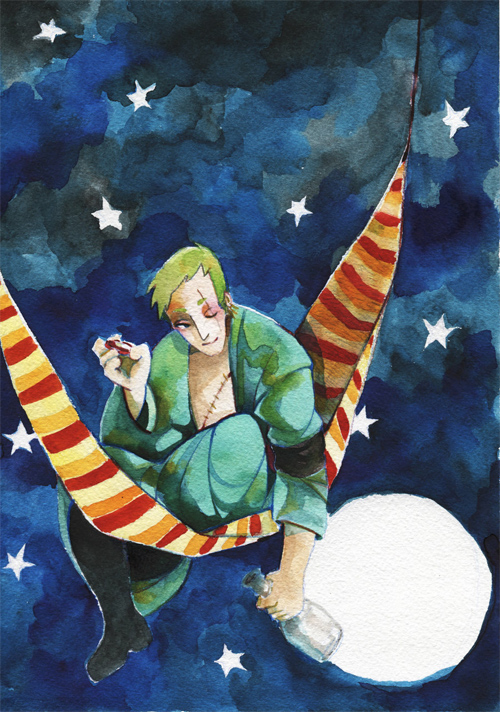 By: faQy
Source
OP Zoro – Shall We Dance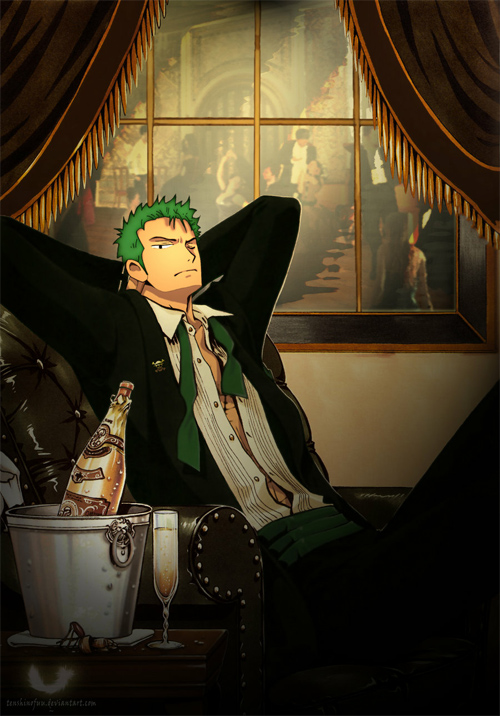 By: TenshiNoFuu
Source
Zoro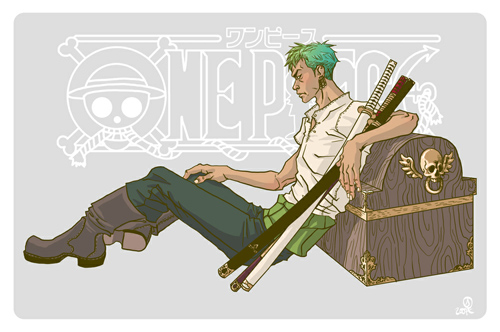 By: Jinxy42
Source
Zoro: Dem Boots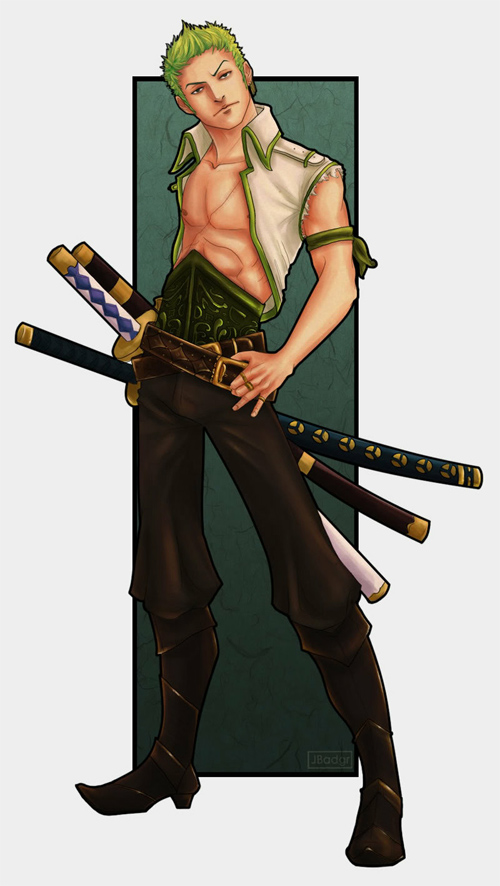 By: JBadgr
Source
Get OUT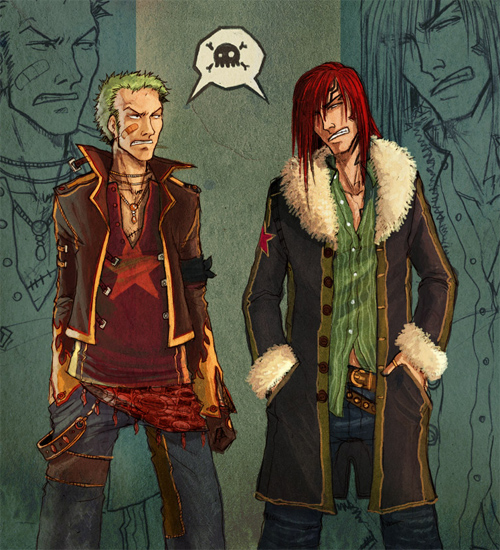 By: Elvire
Zoro Roronoa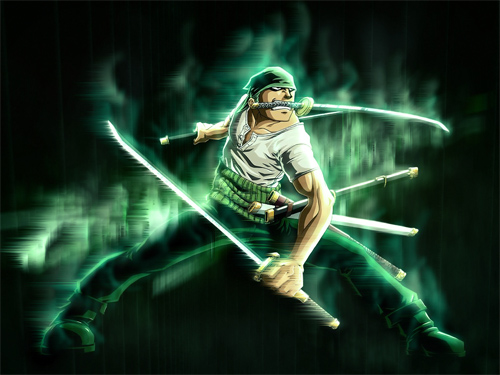 By: 2D-94
Source
Roronoa Zoro 002 by NTDevont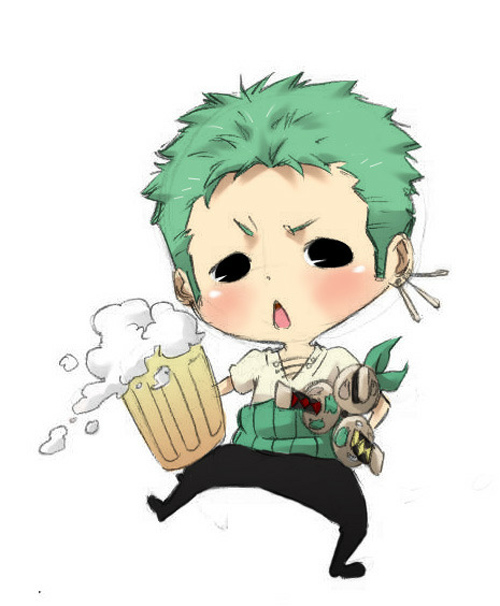 By: ichigoKisu
Source
Zoro Roronoa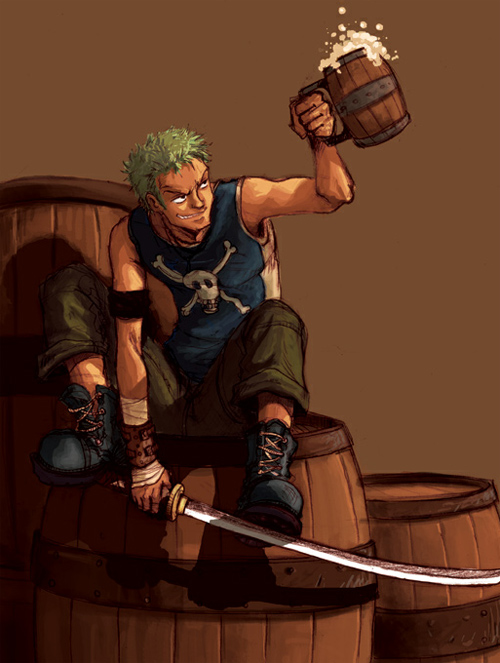 By: Elvire
Zoro – You are my Hero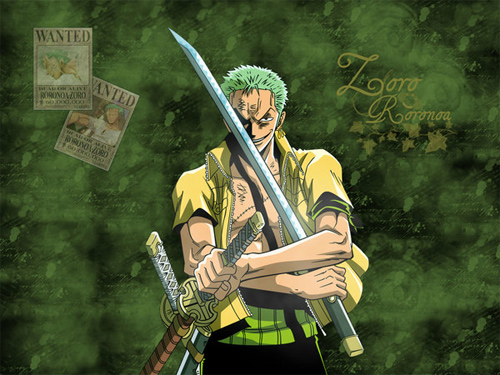 By: LunaInverseElric
Source
Zoro – 11111 Kiriban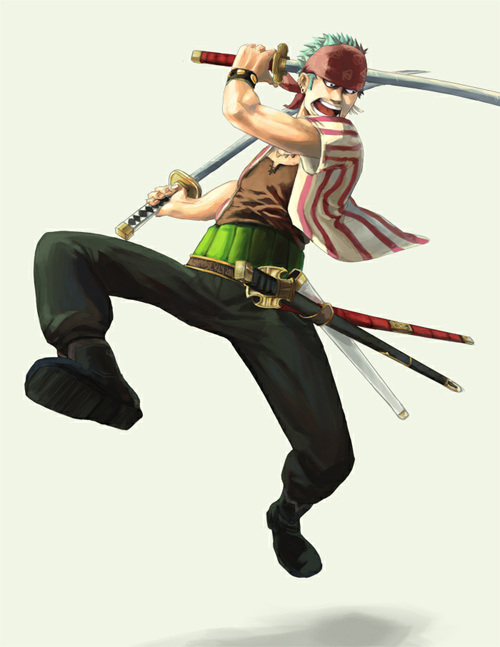 By: MAGICTOOLBOX
Source
Zoro no Renai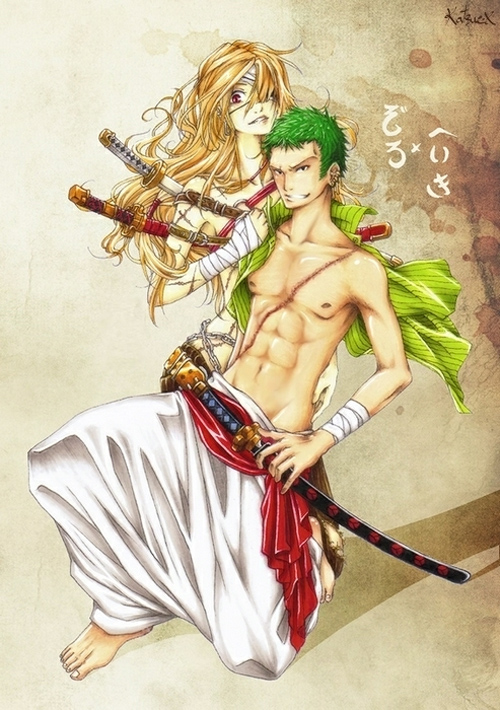 By: Katsue-x
Source
OP: Zoro x Tashigi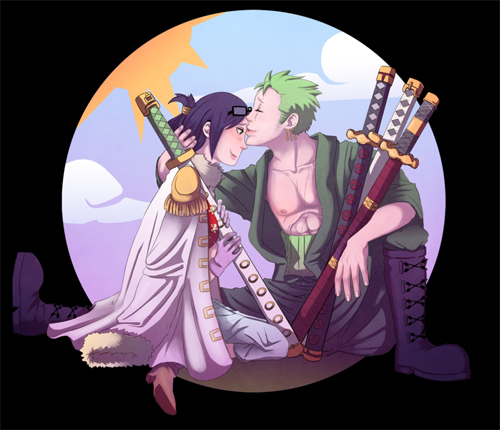 By: RoroZoro
Source
Chibi Zoro::One Piece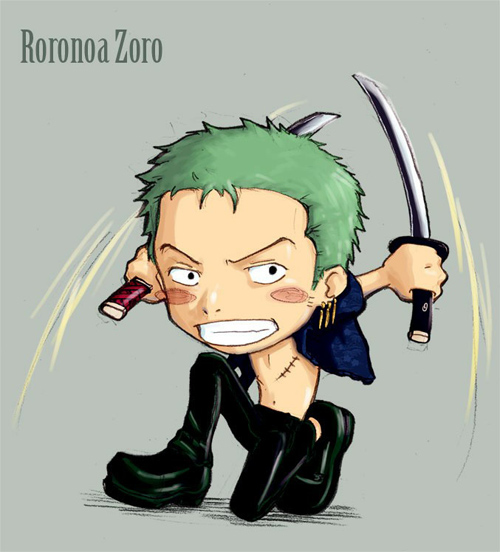 By: a3107
Source
Colo 007 Zoro Vs. Hodi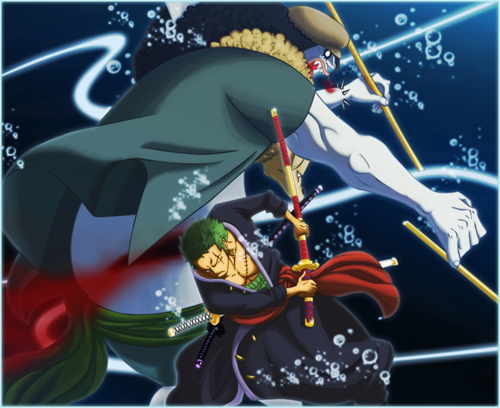 By: dDsign
Source
Santoryu Zoro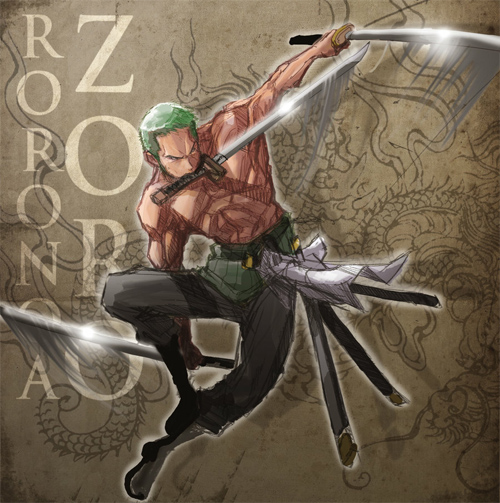 By: ARMYCOM
Source
Party All the Time Zoro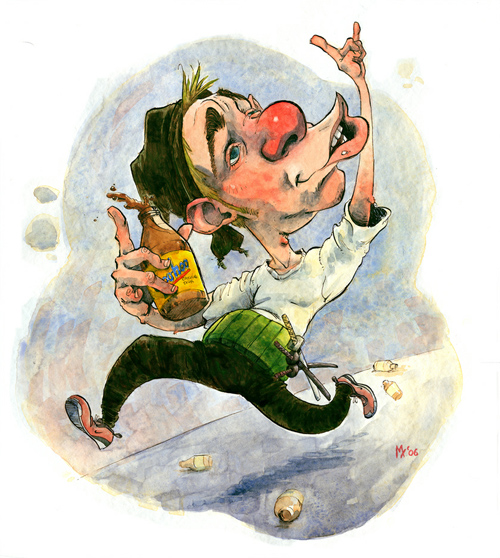 By: Margalot
Roronoa Zoro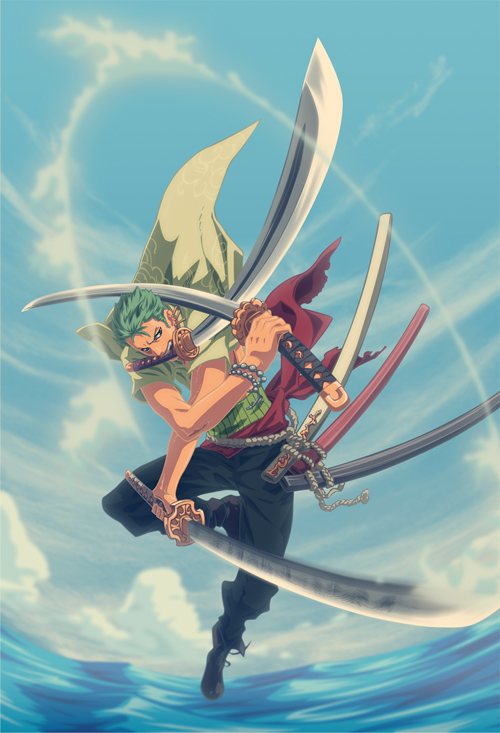 By: ioshik
Source
One piece – Zoro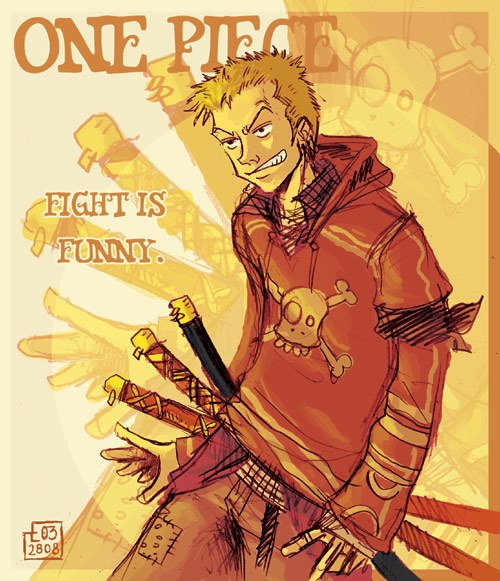 By: Elvire
One Piece – The Swordman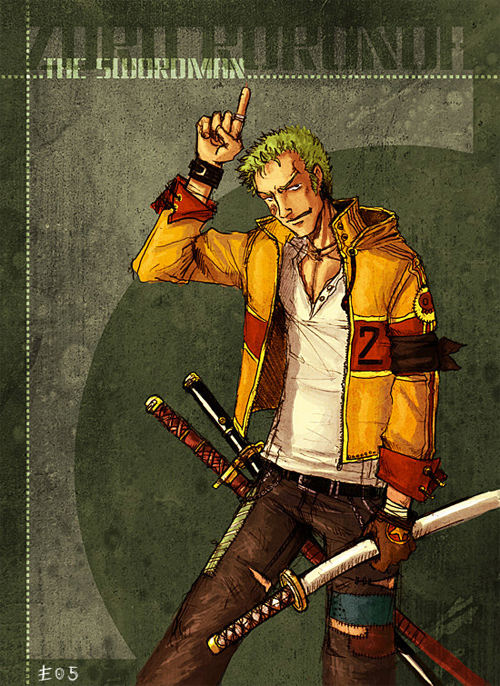 By: Elvire
OP: Only Mine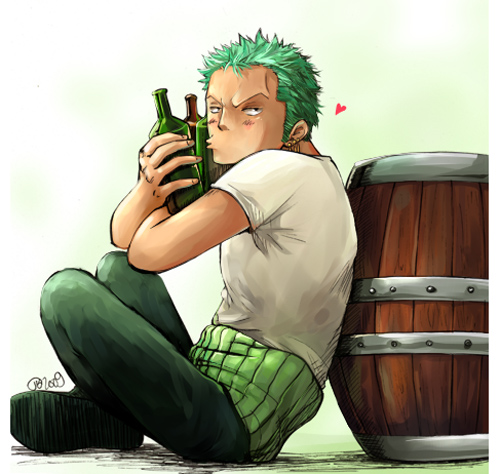 By: Yamineftis
Source
Know any more fun and amazing characters? Share them with us! Let us all keep everyone else inspired!!!