Brochures can be very bold enough to drive on one's senses – making it a very outstanding tool in the marketing field. Normally being used or circulated at large, this can be a make or break of a product in a promotional campaign or information drive. Nowadays, brochures should act as "scene stealers" to capture people's attention and make them peruse its contents. Thus, design matters – a lot! It should better be enticing or mysterious on its outward show to make recipients accept it except of course if they badly need it.
So to aid you in your designing quest for brochures, we have given you a collections of brochure design in our May 2009 issue. This time, course through as we update you with our newest ensemble of 40 Incredibly Pleasing Brochure Designs. Expect to raise your creativity as you get inpired of multiple brochure designs in this latest release.
Clean
With a Cookie
Modern Nature
Glossy Type
Simple
Metallic
On Fashion
The Falcon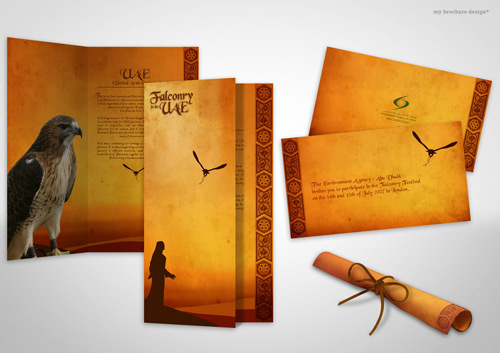 Source
Lifestyle
Floral
Anchure Brochure
Let's Dance
Abstract
Pop-Out Brochure
Corporate
Driven
Multi-folded
Personal
Expat
The Passport
Sales Brochure
Red Brochure
Motociclismo
Pocket Brochure
ITOS
Hotel Brochure
Products Brochure
Apple Green
Spoke
Goody Dark
Arabic Way
Garden Expo
Compiled
Avante Garde
Techno
Elles Brochure
The Inspiration
Boxed
Convenient Brochure
The Map
These are just considerably few of the variety of outputs made available by passionate designers. Hop in and contribute. You'll never know, you might as well be seeing your design in our next collection. But have you chosen which one could bring out the best in your product?