PSD files are among the most useful resources in creating a website. Because of this, majority of website developers have a number of PSD files that are easily accessible which they can use in their upcoming works such as buttons, badges, and gadgets. In today's post, we focus in providing you with some free to download web banner templates in psd file format. Banners are created for advertisement reasons. They are regarded as the primary source of earnings for many sites that is why a lot of internet sites have a space for banners to sell to online marketers. Therefore, it is a need to get a beautiful banner design to attract not only the readers but the advertisers as well who are visiting your site.
Here are 22 Free and Fully Editable Web Banner Templates PSD for website owners and bloggers out there. If you are an advertiser who is looking for a banner design which you can use to promote and sell your products then you better check out this collection also. Always remember to read the rule of usage before using these web banner templates to avoid unwanted circumstances in the future. Have fun browsing!
2014 Update:
For this new update in this article, we have added more web banner templates that are all in PSD file. Best of all, they are free to download for your use. Scroll down and check them all out. Come, take a peek and choose your pick.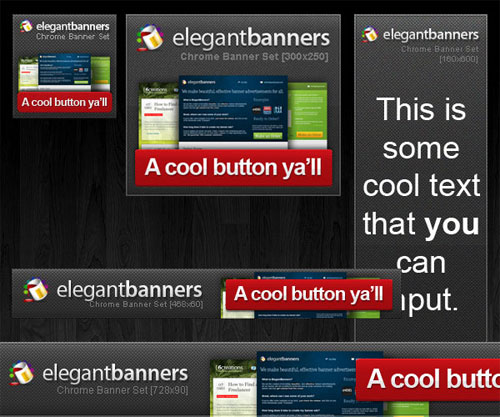 Here is a cool freebie set of high quality banner ad templates that you can edit on Photoshop and are also free to use for commercially purposed designs.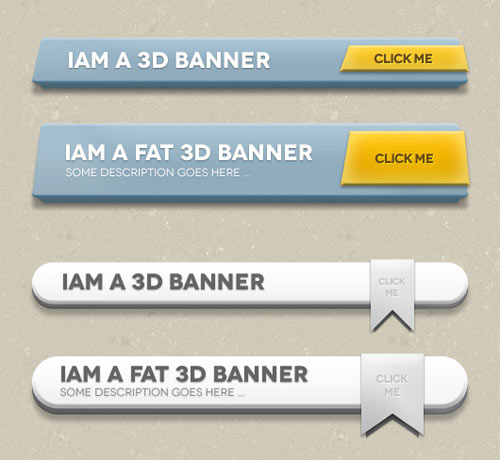 This next free PSD resource comprises of 7 attractive 3D banners that you can use for your website or your client work. They come in colors light blue, white, green, and gray. The file is well organized in groups for easy navigation and editing.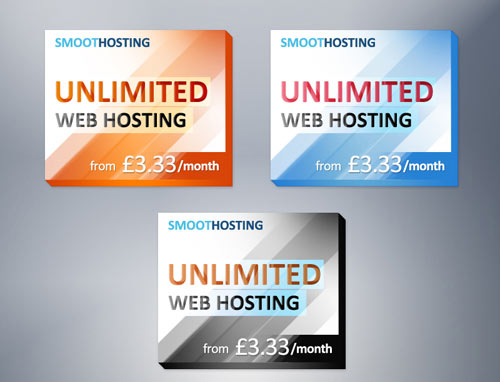 For this next PSD banner, you have 300x250px banner size in 3 default colors (orange, blue, black). But the colors are easy to change as well as the other elements in Photoshop.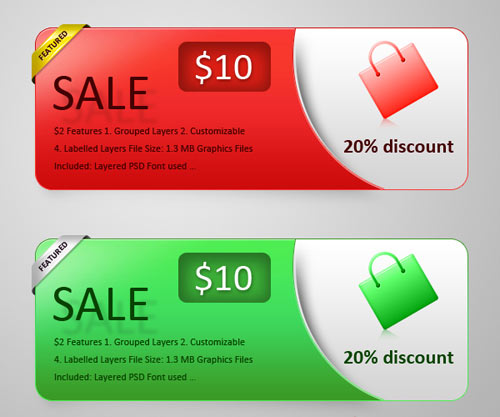 Here is a banner resource freebie with 2 pre-defined colors of banners (red and green). As with the others, they are fully customizable and are well layered for faster navigation and easier edit.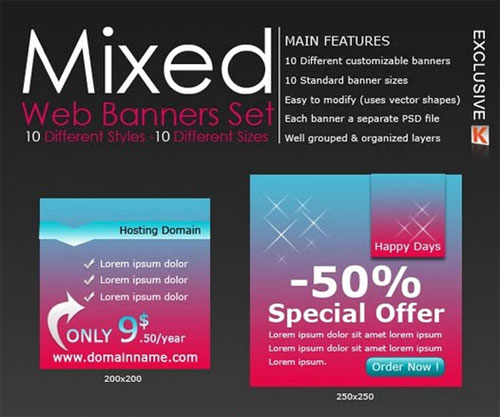 This is another set that contains 10 uniquely designed banners that are available in 10 sizes (120x240px, 125x125px, 160x600px, 180x150px, 200x200px, 234x60px, 250x250px, 300x250px, 336x280px, 468x60px); each in their own PSD file. They are customizable through the vector shapes in well-organized layers.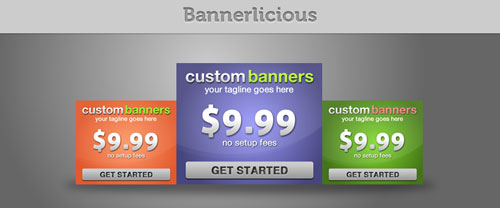 In this next one, you get a bunch of freebies. First, you get 3 PSD files where each have different sizes (300x250px, 468x90px, 125x125px) and have five color versions (purple, blue, green, orange, and black). Lastly, you also get a total of 11 PNG files in different sizes from 125x125px, 300x250px, and 469x90px.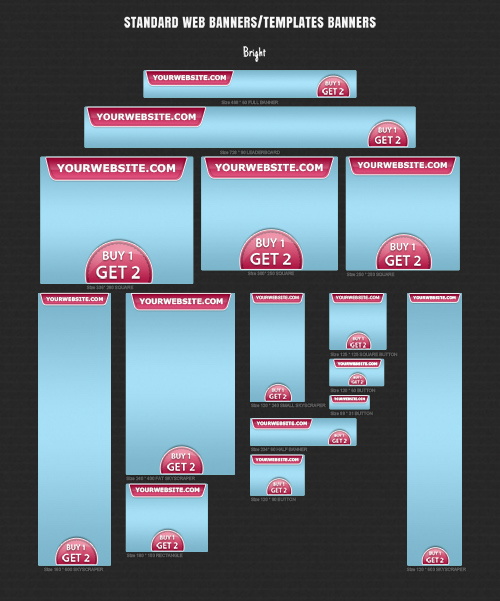 For our next PSD freebie, the free version includes 4 PSD files with each having 15 banners in different sizes. Also, each file has its own color version. So totally, you have 60 different variations of web banners.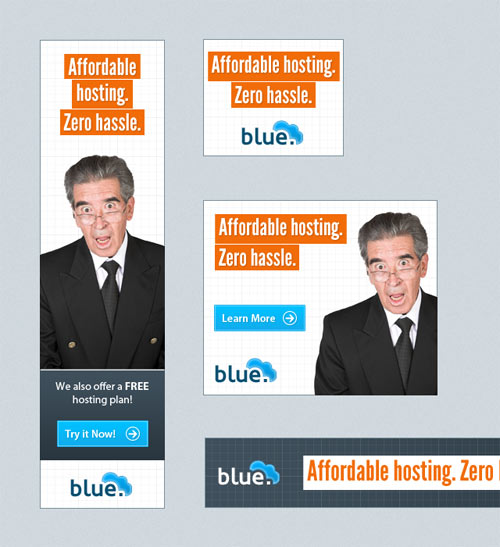 For this one, not only you get to have a set of banners, you also get to learn how to make some too. Here you will see a video tutorial to make your own banners.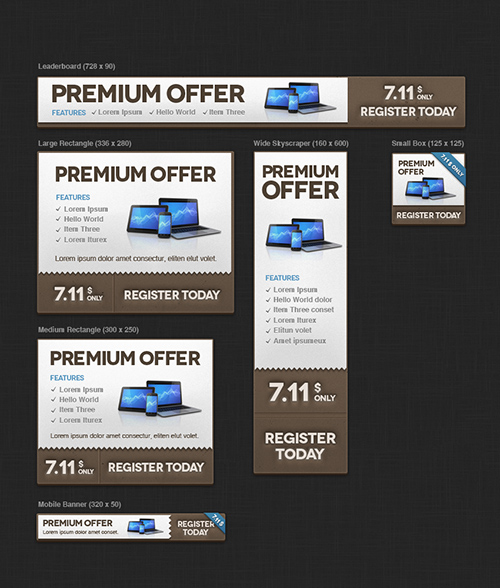 This download will give you one PSD file with 6 web banners in different sizes (728x90px, 336x280px, 300x250px, 160x600px, 320x50px, 125x125px).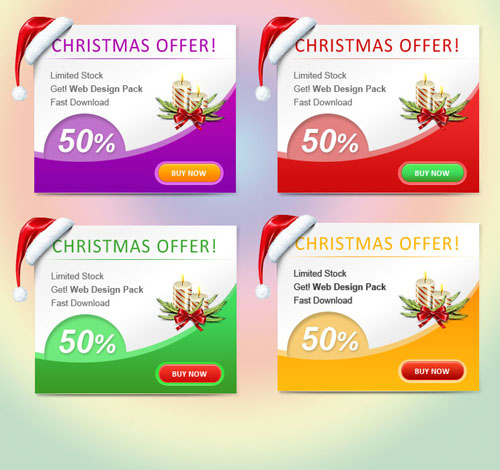 Here we have a PSD file in 4 pre-defined colors (violet, red, green, yellow) and in layers for easy editing.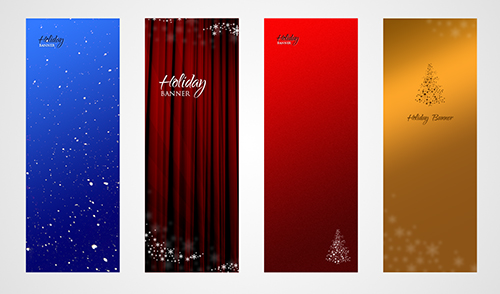 This PSD template contains 4 various Christmas-themed designs of web banners that you can edit based on your design taste.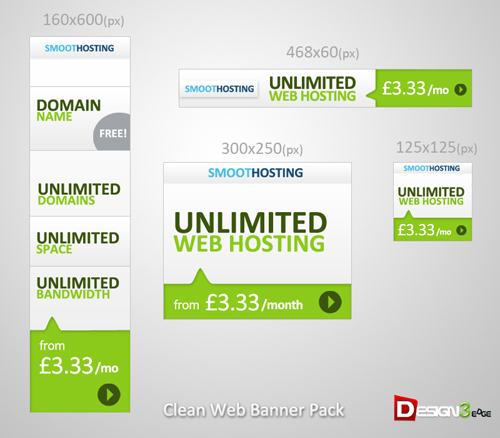 This pack consist of 4 different banners in various sizes (160x600px, 468x60px, 300x250px, 125x125px). With this PSD file, you can easily modify the elements including the colors.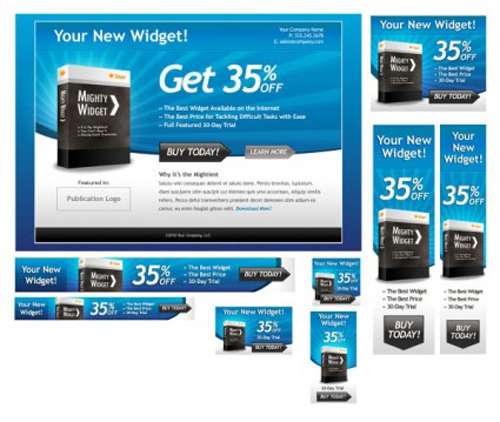 With this set, you get a cool web banner design with nine various sizes; each in its own PSD file.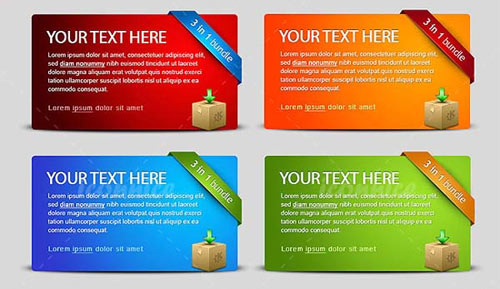 For this set, Iconnice offers these rectangular banners in 4 color versions including red, orange, green, and blue. They come in a PSD format that is well organized with the layers compiled in groups for you to have stress-free navigation and easy editing.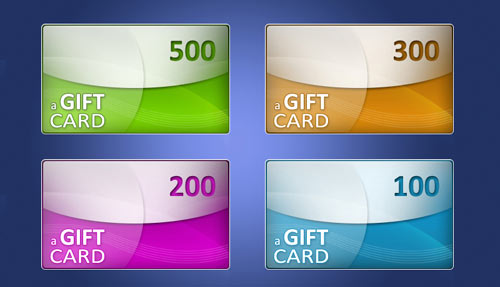 Here is another free banner pack in a form of gift cards. This freebie is also downloadable in PSD format. The PSD is assembled well with its layers arranged pleasantly to give an easier editing of the text, colors, and shapes of the banner.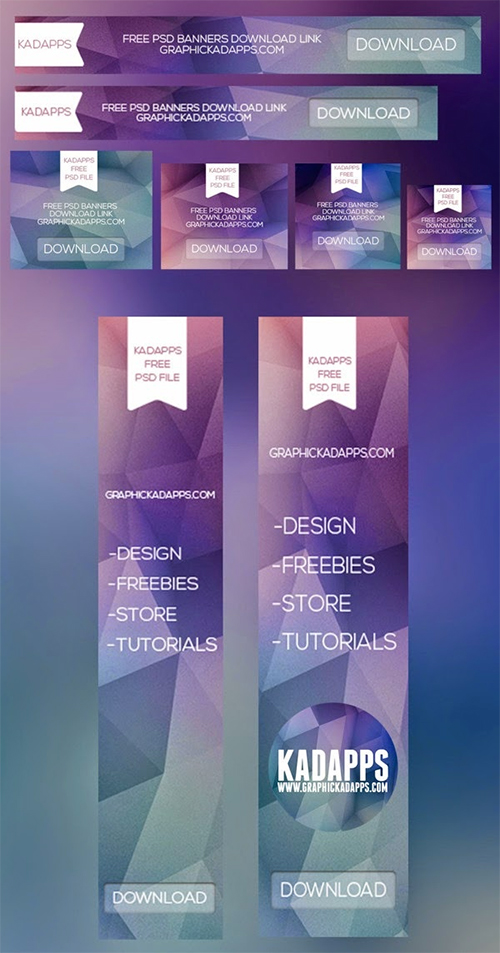 Next in line is this banner pack that has eight different sizes that ranges from 728x90px, 120x600px, 160x160px, 200x200px, 250x250px, 300x250px, 336x280px, to 468x60px; each having a cool low poly design. The download comes with 8 PSD files and 8 JPG files and can only be used for personal projects.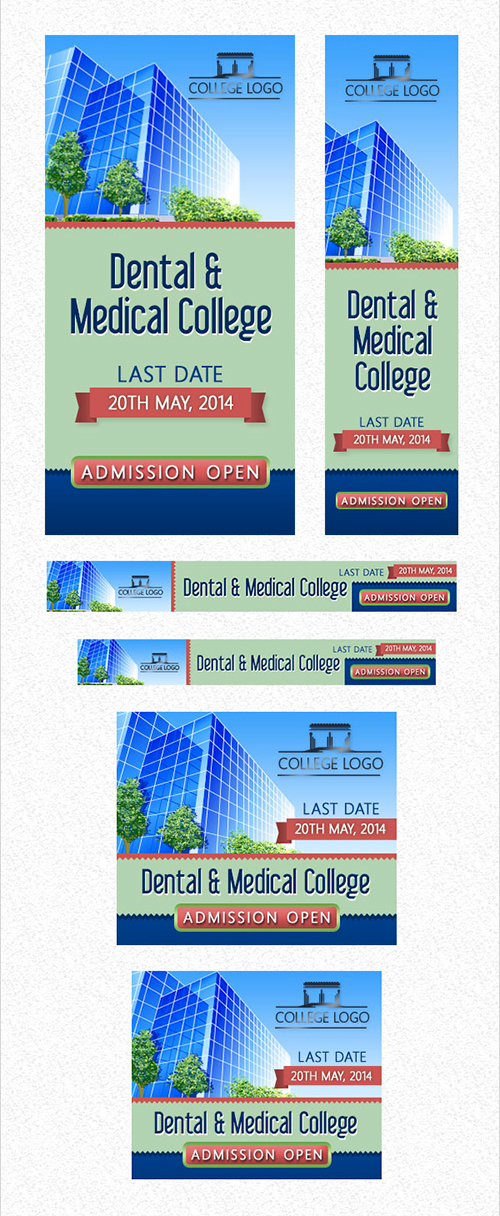 Designbolts has designed a university-themed advertisement banners and are kind enough to share to us all. There are 6 sizes to choose from (160x160px, 300x250px, 300x600px, 336x280px, 468x60px, and 728x90px) and the pack is inclusive of 6 PSD files and 6 JPG files as well. Also, they are all free for personal and commercial projects.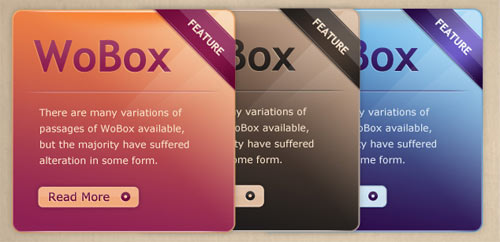 For this next pack, you'll find a PSD file that contains 3 beautifully designed 250x250px promotional banners that vary in different colors (blue, brown, and orange). The elements are resizable and easy to customize, while the layers are also well grouped and organized to make things easier.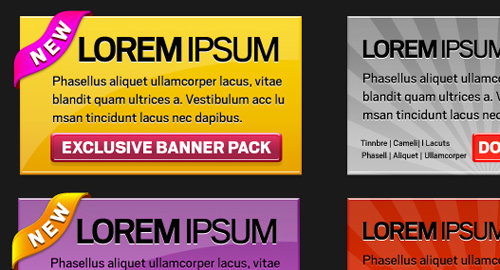 This pack includes 9 variously designed banners in 300x170px as well as 3 additional sticker badges that are all in one PSD file. They are all editable and organized in groups that are labeled for you to easily locate them.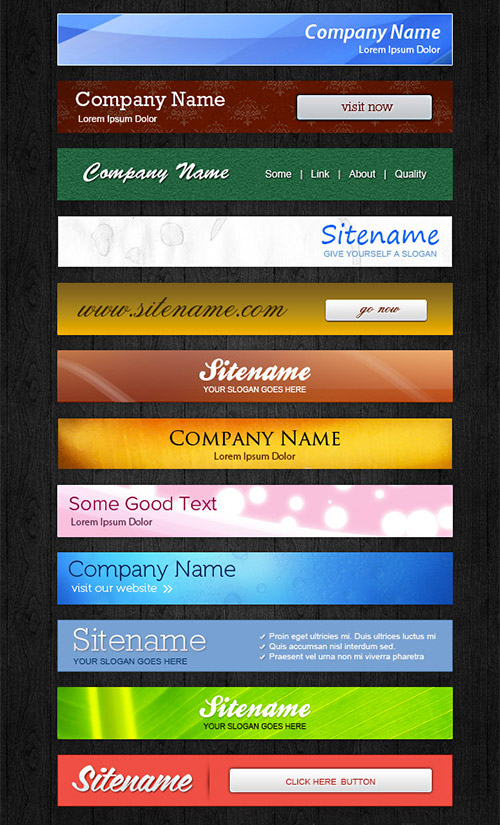 This nice pack consists of twelve 468x60px banners that are uniquely designed from each other. They are all compiled in one PSD file where the layers are well organized for easy discovery and customization.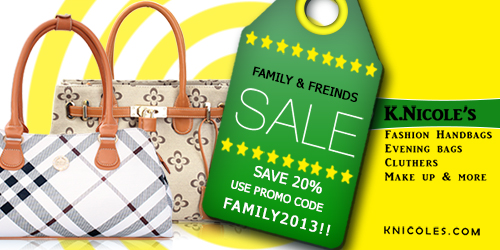 Next in the list is this single banner that are perfect for retail stores that are having sale events. The download includes the PSD file where the layers of the elements are suitably grouped for easy customization.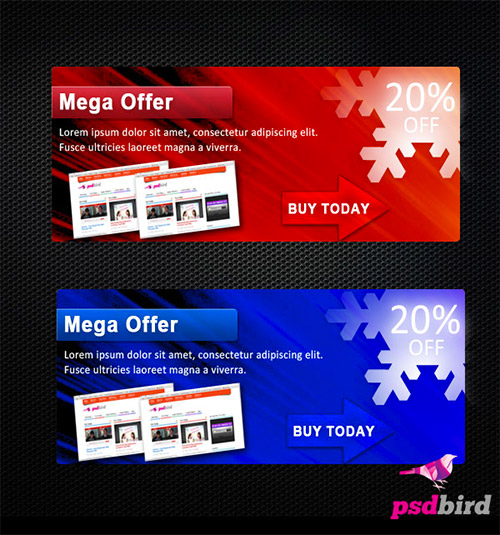 Here is another web banner pack for you to grab. It contains 2 banners in red and blue versions and both are in 500x220px. Everything in the file is customizable in Adobe Photoshop including the fonts, colors, and other elements in the banner. They can be useful for promoting events, products and websites.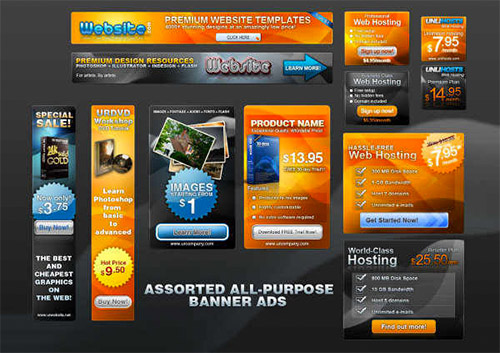 This next PSD freebie comprises 12 graphic banners that are grouped and divided into black and orange designs. Each group includes banners with sizes ranging from 120x600px, 240x400px, 728x90px, 336x20px, and 180x150px.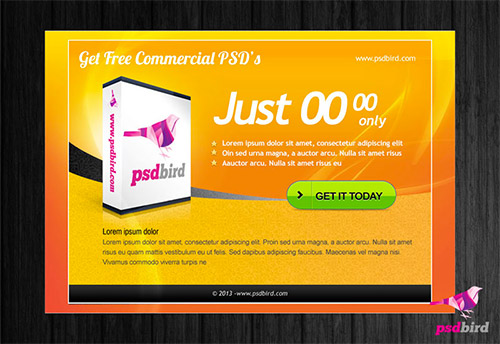 This is the biggest single banner/page we have in the list in terms of size. Its dimension is 900x620px and is designed with orange gradient overlays. It can be used in any projects that you have and will suit best in promotional banners to boost your marketing.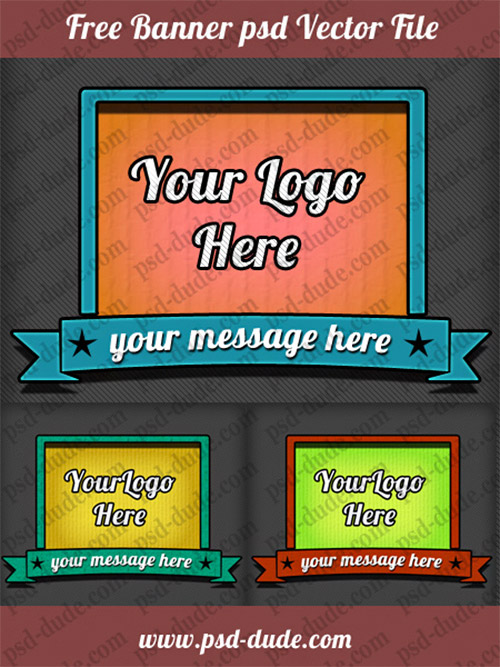 For this next pack, you can get a PSD file that contains a round ribbon banner with three different color variations and a square ribbon banner with also another three color variations, for a total of 6 banners. They are all customizable and arranged in groups for easy navigation when editing.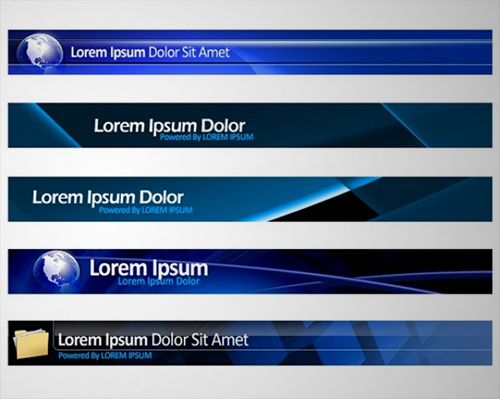 A pack that contains 5 blue-themed banners in 644×56 px, this set can give a professional look to your website while you promote your product, event, or your website itself.
Which of these psd web banner templates is perfect for advertising your product or service? We would love to hear your responses in the comment section below.