Food Photography is considered challenging especially that it is a collaborative work between the photographer and the food stylist. Another factor that makes it taxing is the subject of photography.One needs to look for visually perfect food ingredients and it should be styled in a manner that it will look as attractive as possible. This kind of photography demands that the photographer should make the food visually interesting and inviting using effects like selective focus, tilted plates and extreme close-ups.
In this article, we will showcase, 36 Food Photographs taken by both amateur and professional photographers. Prepare yourselves for you'll surely end up salivating after seeing these delectable and scrumptious photosof various food preparations!
You may want to take a look at the following related articles:
Delicious Treats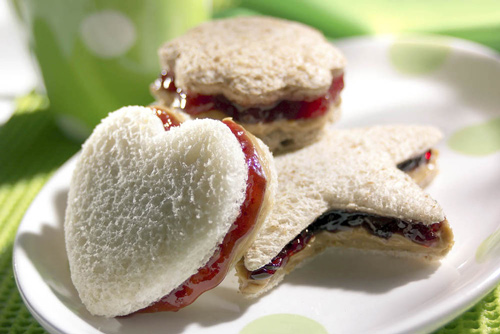 Kids will surely love this delicious treat which comes in shapes of heart, flower and star. Well, even adults will certainly want to have a bite of this.
View Source
Breakfast Sandwich With Potato Chips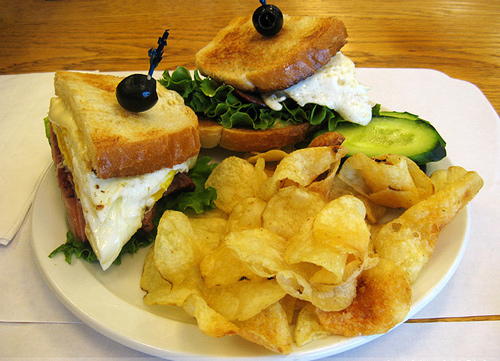 Hmmm…Mere presentation of this breakfast sandwich with potato chips make one wanna wake up early morning each day.
View Source
Dessert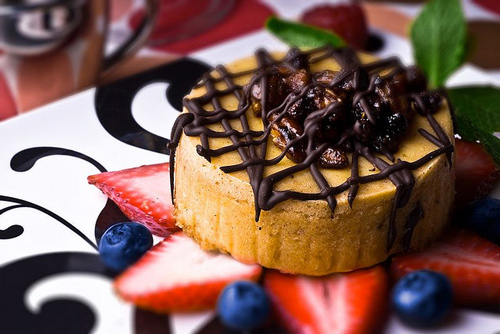 A sweet dessert with chocolate on top of it, everyone would really want to have this on their coffee tables.
Japanese Food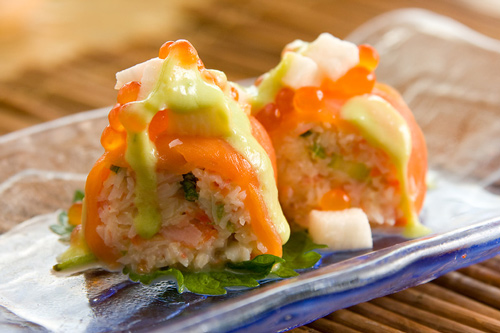 Not only Japanese people want to have a bite of this beautifully garnished meal.
View Source
Salad Sonoma Food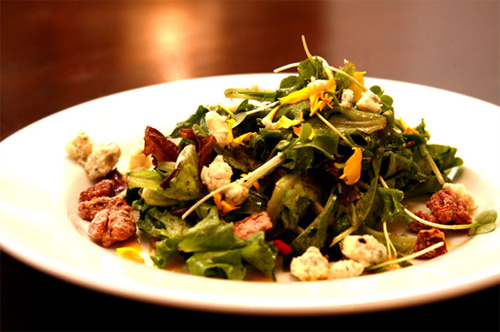 Looks fresh and healthy doesn't it? The way it taste might be more delicious than the way it looks.
Pancakes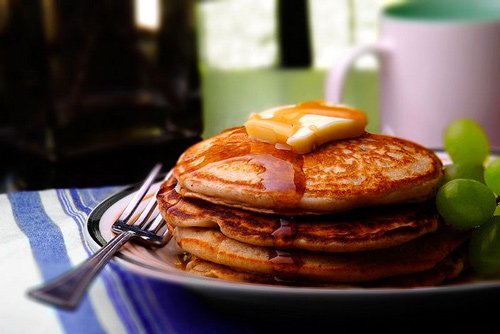 The melting butter and the pancake syrups is a great additive in making this shot salivating.
Food Photography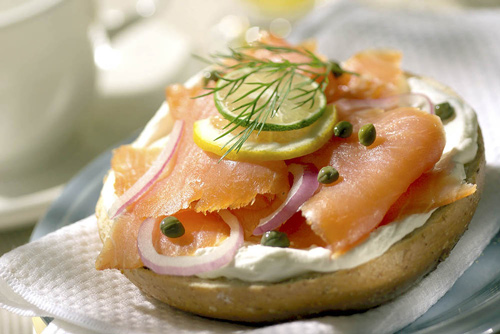 This could be another delicious breakfast with unions and lemon garnished on top of it.
View Source
Baked Stuffed Eggplant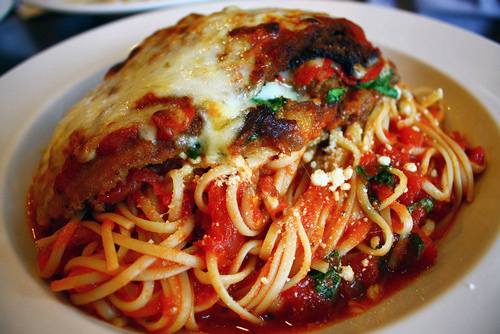 Who would think that eggplants could be cooked and served in a truly luscious manner?
View Source
Fresh Wrap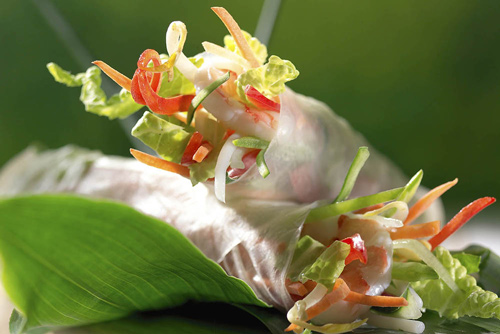 A fresh wrap of vegetables good for veggie lovers and could make non-veggie lovers love vegetables when they get a taste of this!
View Source
Sushi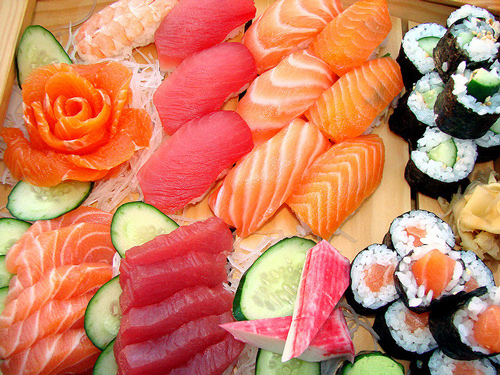 So mouth-watering isn't it? You could see the ingredients of a sushi beautifully laid on the table which makes crave more for sushi.
Pasta and Chicken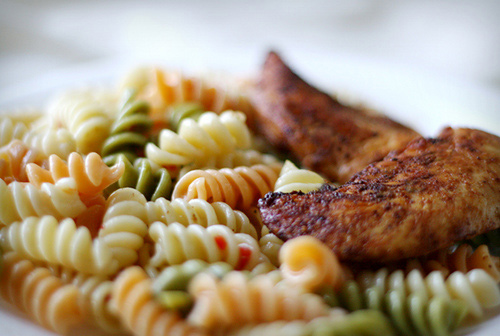 A perfect combination of carbohydrates and protein sources. Its great shot could be as great as how this pasta and chicken tastes.
View Source
Shrimp Food Photography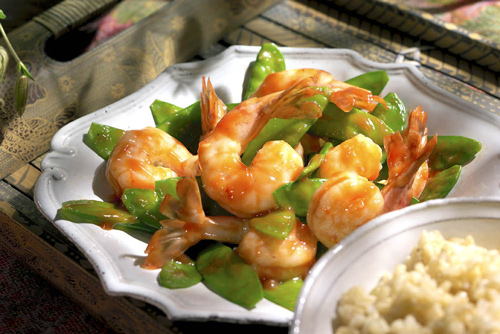 One of the most loved seafood; shrimp mixed with vegetables is not only delectable but also healthy.
View Source
Food Mcburger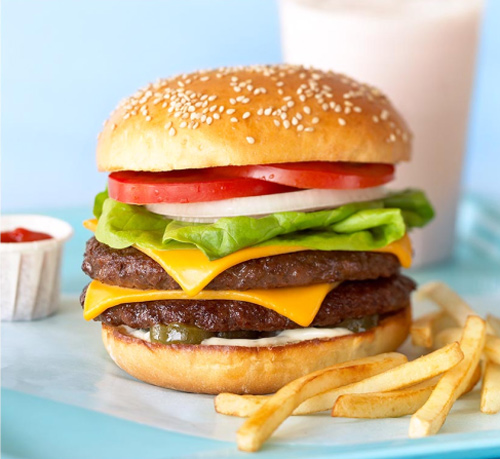 Our everyday favourite, burger and fries that come with a glass of softdrink in this beautifully made shot. It is challenging to take pictures of burgers because buns dent easily and they quickly lose visual appeal.
View Source
Autumn Meringue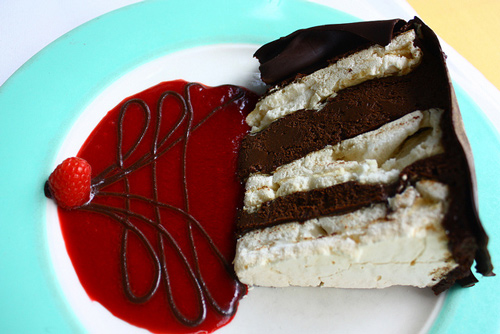 Strawberry and chocolate in this light, airy and sweet dessert of meringue. Meringue is made from whipped egg whites and sugar usually mixed with confectioner's sugar or cream of tartar as binders.
View Source
Pulled Pork Udon Noodles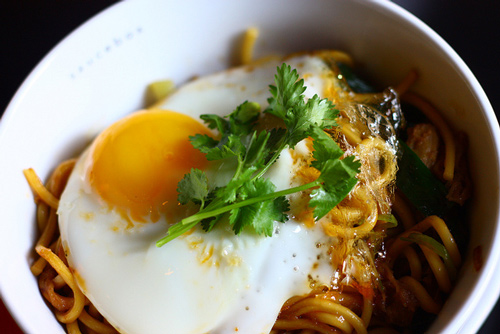 Made with udon which is a thick wheat-flour noodle usually used in making soups is a popular Japanese cuisine and have reached the corners of world due to its unique taste.
View Source
Barbecue Grill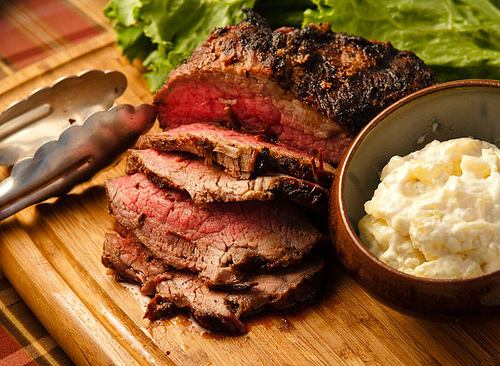 Shot for a restaurant, this barbecue grill according to the photographer tastes truly delicious. You won't believe me that this shot was only taken in a garage.
View Source
Steak and Lobster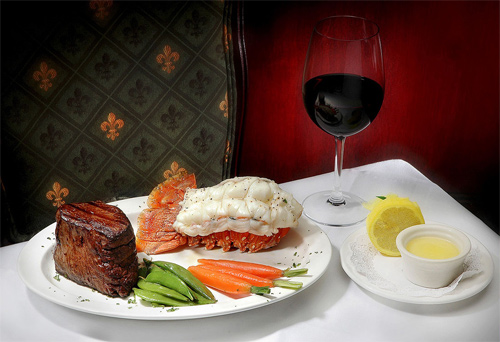 Steak and lobster when served separately is already scrumptious. What more if you take it in -one serving only? That will make your stomach full!
View Source
Eel Avocado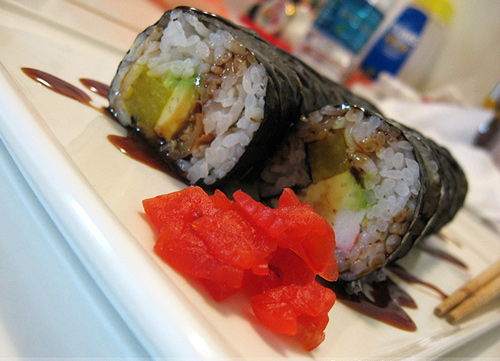 Who would expect that eel and avocado mixed together will make a salivating meal?
View Source
Italian Food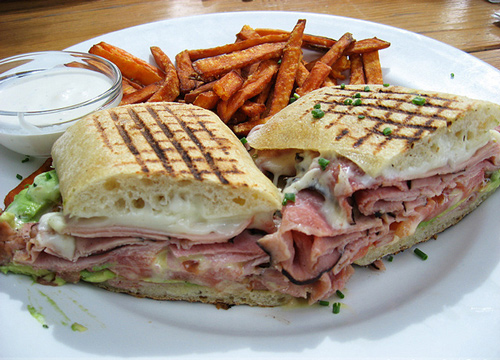 Now this one is one big breakfast with forest ham, mozzarella, avocado, tomato and honey mustard on Ciabatta bread!
View Source
Bistro Ecila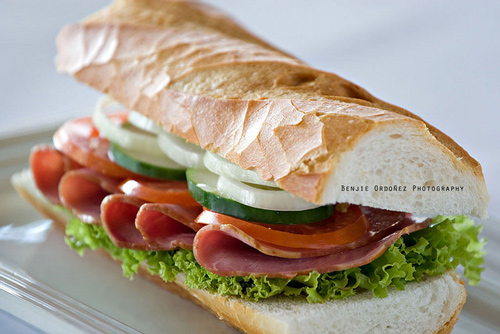 Ham with fresh lettuce, cucumber, white unions and tomato stuffed inside a slightly toasted bun makes one want to grab some more.
View Source
Kebab Wrap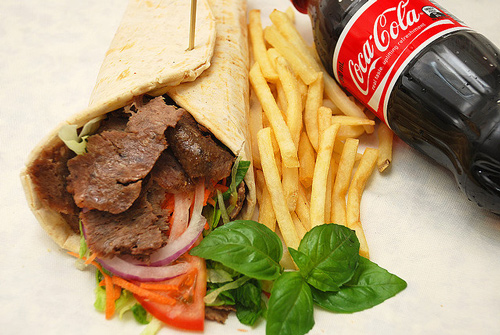 In the Middle East, Kebab refers to a wide variety of meat dishes which could be on a skewer or wrapped with bread and salad dressing. The traditional meat for kebab is lamb but others use beef, goat, chicken, pork, fish and even sea food. That's new knowledge for some of us!
View Source
Lemon Pepper Mahi Mahi With Pineapple Salsa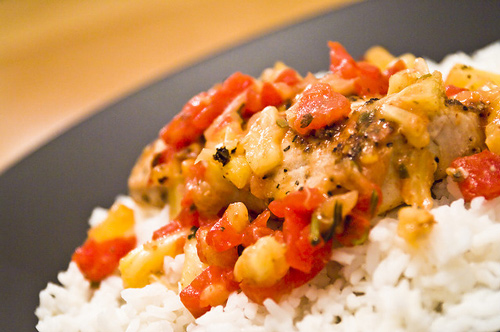 Mahi mahi is commonly known as the dolphin fish. This meal uses mahi mahi meat flavoured with lemon pepper and pineapple sauce..
View Source
Heart Cookies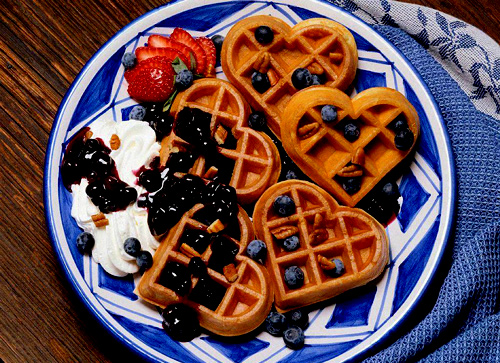 Cookies are truly yummy but if you eat that with this shape and style, it makes you want it more.
Barbecue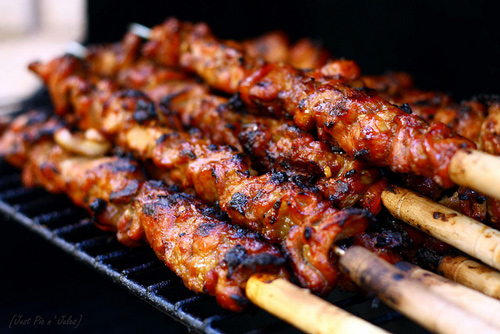 Grilled meat in a skewer! A delightful source of protein right from your grill or bought from a smoke house or a restaurant.
View Source
Food Photography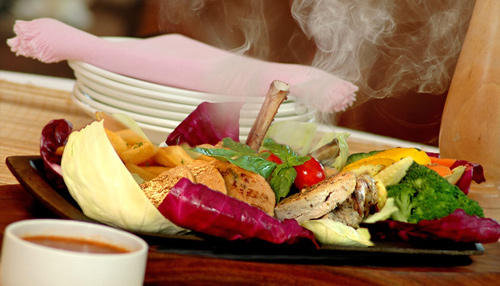 Obviously hot and fresh! This is composed of vegetables and meat that will be a good way to make your stomachs satisfied.
View Source
Twitter Cookie Party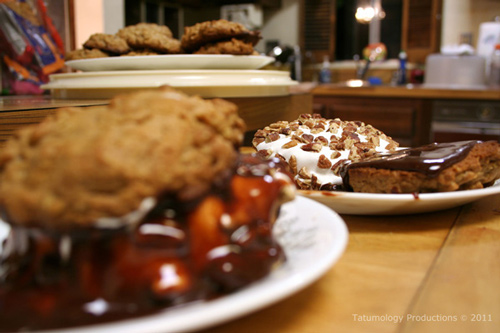 Cookies, cookies, cookies! There are different cookie flavours and chocolate cookies are the most loved ones.
You may download this image in 1500×1108 pixels.
View Source
Cake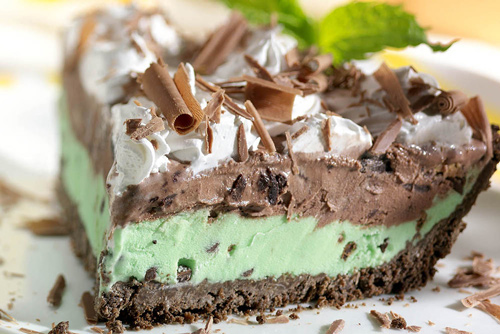 A scrumptious looking cake that might send you to buy one after seeing this!
View Source
Spare Ribs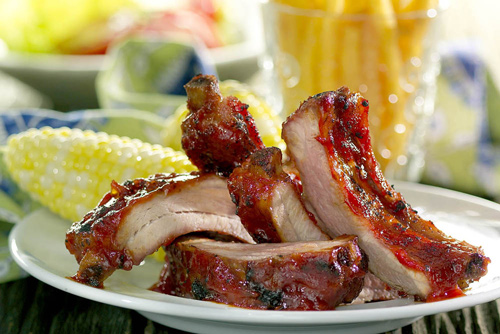 Look at how inviting this viand appears! This one is surely luscious.
View Source
Salad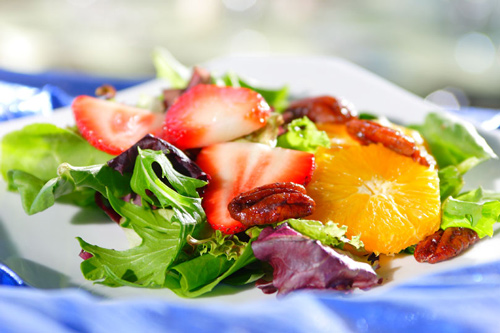 An appetizing salad with its fresh veggies and fruit mixes. It is challenging to take photos of salads with fruits because of the short time the fruit pieces. But still, the photographer was able to take a great photo despite that.
View Source
Dessert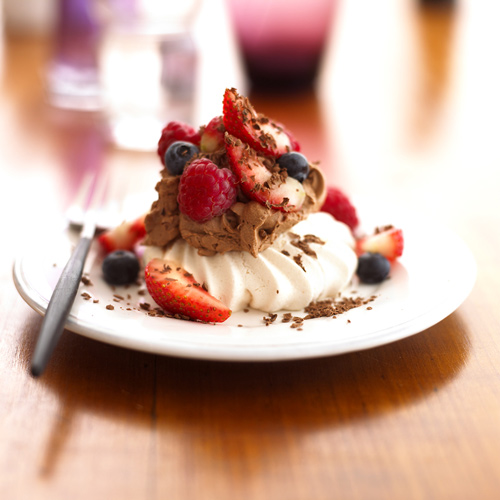 Another delicious dessert which certainly is mouth-watering with its strawberries and crushed chocolate. Yummy!
View Source
Seafood Kolok Mee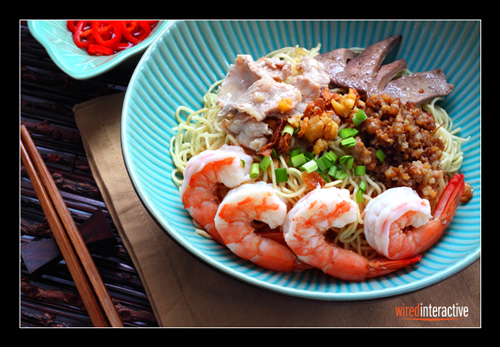 A Malaysian food noodles and sea foods that makes this a healthy choice for everyone.
Chocolate Cake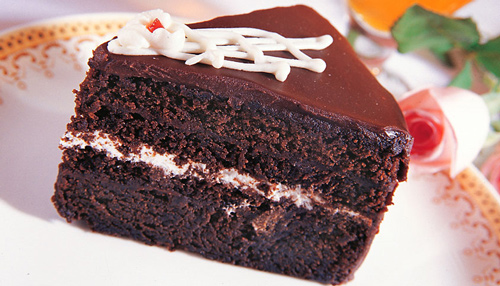 Another surprise for chocolate lovers with this chocolate frosted chocolate cake! Truly delectable!
Torta Fina Chocolate Lava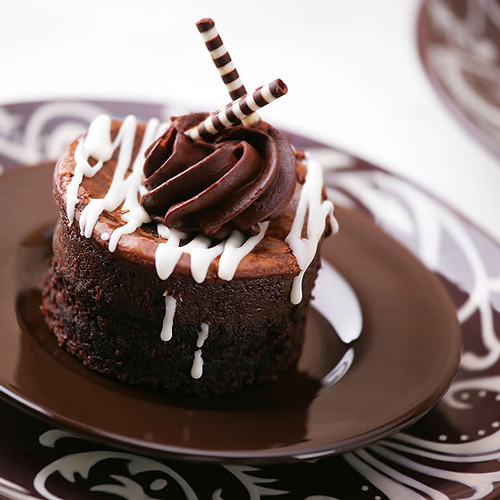 Chocolates! This chocolate filled treat could be best eaten with coffee as you chat with your friends so that you can finish this sweet stuff unnoticed.
View Source
Penang Fried Kuey Teow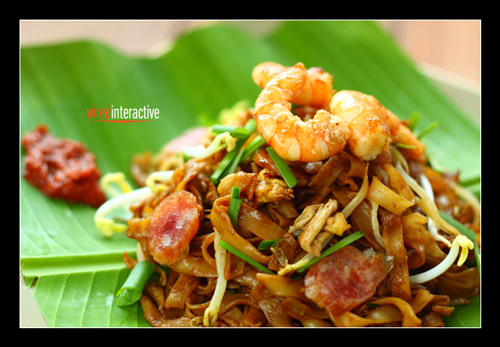 A favourite Malaysian street food that needs to be cooked fast under high heat composed of rice noodles, shrimp, sausages and spices.
Homemade Taco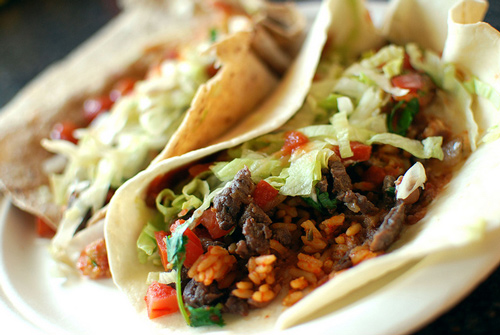 Taco is a traditional Mexican dish composed of corn or wheat tortilla which is folded or rolled around a variety of fillings. This allows this food for great versatility and variety. You can try it with different fillings and garnishes.
View Source
Garnish Photography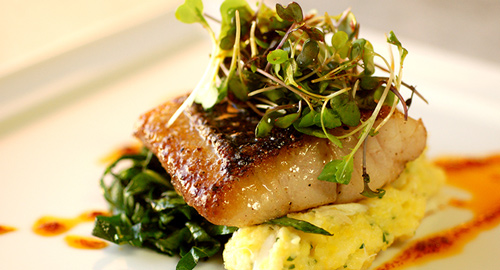 A garnished meat making it appear not just delicious but also totally tempting.
View Source
Truly mouth-watering! Kudos to the photographers and the food stylist who made all those shots truly fascinating. Why not take the challenge of Food Photography?