There are a lot of ways in making business card designs attractive and engaging; one of these is using bright neon colors.
This kind of colors tends to glow and be bright more than usual and thus can get more attention from observers. They can also incorporate some playfulness, creativity and more.
For this post, we have collected some of the handpicked examples of Neon Business Cards. Get some ideas and inspirations on how the elements of neon colors give life and extra impact to the design.
Scroll down and check them all out below. Come, take a peek, and be inspired!
Edge painted b.card 4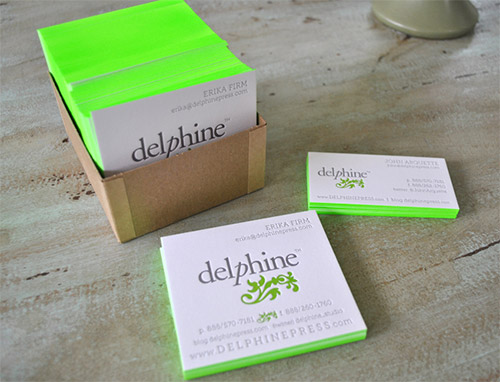 A clean and elegant design made even brighter with the green neon edge paint.
Here an orange neon design was used as edge painting.
Edge painted b.card 8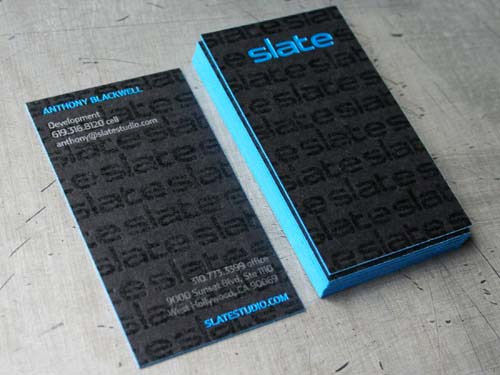 In this card, the logo, name, and edges have been applied with a nice blue neon color.
The striking logo has been printed in four different neon colours all of which draw the eye straight to it.
Bright purple and neon red are an unusual colour combination but they work very well together on this card to create a bright statement with a lot of impact.
The back of the card is an impossible to ignore neon coloured card stock and when the black layer has been laminated to this layer the bright colour shows through the laser cut areas.
These cards have been completely contrasted with the bright, eye-catching neon coloured edge painting which really makes these cards memorable.
In using bright neon pink for the front of the card with hot foil stamped super shiny gold calligraphy the designer has pulled no punches with this design
Using a process known as duplexing, a bright neon coloured card has then been laminated to the black card to show as a contrast through the laser cut areas.
Letterpress printed silver metallic on duplexed French Smart White with fluorescent orange painted edges.
There's really no way anyone can ignore these business cards.
The bright neon red edge painting is the finishing touch which makes it stand out from similar designs.
The simple addition of a bright neon orange edge paint is the finishing touch which really makes these cards pop and attract attention.
This sleek set of business cards combines the sophistication of a neutral colour palette with the stark contrast of bright neon green edge painting.
For this design a bright neon red has been used for the back card stock and to print on the front of the cards.
The company logo has been laser cut from thick black card stock and then this has been laminated to a bright neon red card stock which has the company details printed on the back.
They tried quite a few different combinations on this business card, with the favourite being the neon pink into neon orange combination.
The cards have been printed on a thick, high quality cotton card stock and finished with a bright neon red edge paint for a punchy, eye catching look.
The quirky illustration and text have been letterpress printed on a high quality thick cotton card stock in black with an extremely bright yellow edge paint which keeps the upbeat feel of the card.
You can't fail to notice a business card which is this pink bright!
wrk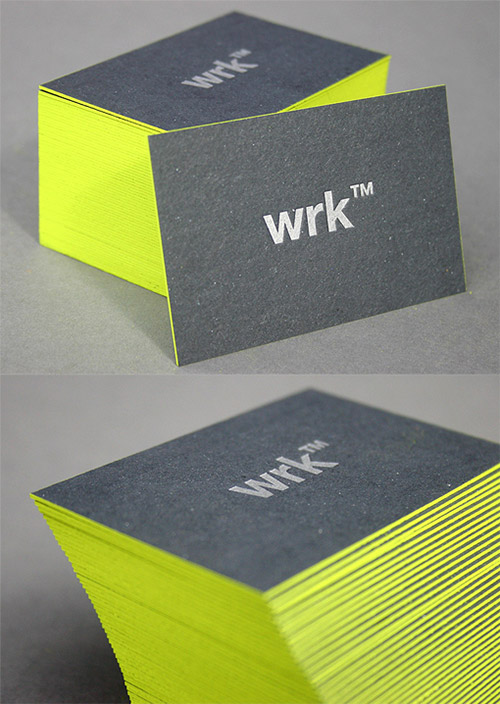 This card has been given an eye-catching zing with edge painting in a bright neon colour to ensure that it's one that will be remembered.
Black and yellow are colours which, in combination, are difficult for the human brain to ignore.
These beautiful black business cards use a deceptively simple design coupled with a complex printing process and neon edge painting to really pull off the effect.
The same lime green foil has been used on the card edges as a spectacular finishing touch.
This business card uses minimal design and a bold neon colour palette to create a unique effect.
Different colour variations were made in the edges of this business card design.
These minimalist design business cards use just the simple typography of the business logo printed onto black with a punch of red neon color for extra impact.
A dash of red within the logo and reflected on the edge-painting brigns the card to life.
This business card has a pink and black combination which achieved the goal of being a striking and memorable card for the photographer to hand out to her clients.
Retro fluorescent business cards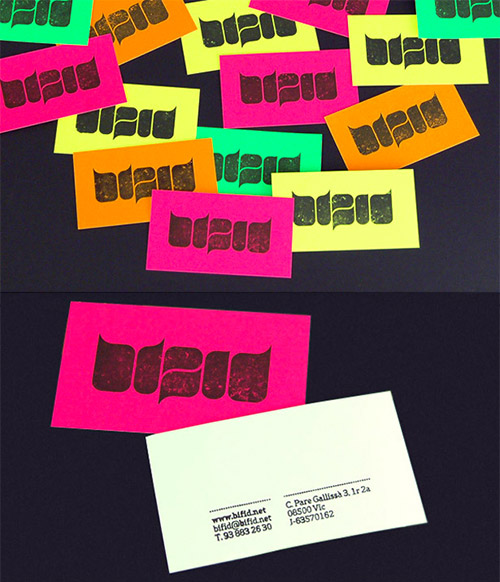 These business cards look bright and alive with the various neon colors at the front.