Not only kids and kids at heart could appreciate different character designs. And not all character designs would include an image of a cartoon character or anything that one would fancy. When we speak of characters, this would refer to something that is created in order to express an imagination or to do some representation. It can also be a source of fun and entertainment. Or maybe it is just created due to the limitless creativity of a cartoon creator. There are really instances that an artist would just scribble some lines and come up with a great character. He might not the intention to use that for anything but just made it up from his imagination.
Well, aside from the cartoon characters that we usually see on comic books or in the television, there are other characters that are the fruits of creativity. Some of them end up locked in an artists' drawer while some end up on an online portfolio. Others end up becoming a pattern. Yes, even character designs can look great as a pattern. Why don't you take at look at the character patterns below?
Eat Your Veggies!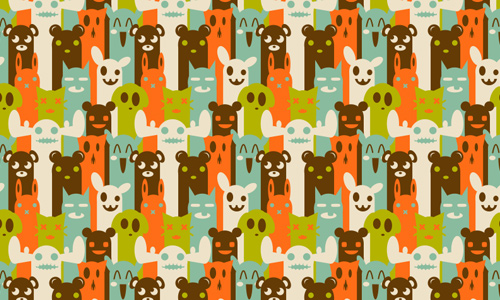 If these tiny monster cartoons will be the ones to tell you to eat your veggies, you certainly would!
Download Source
Antagonist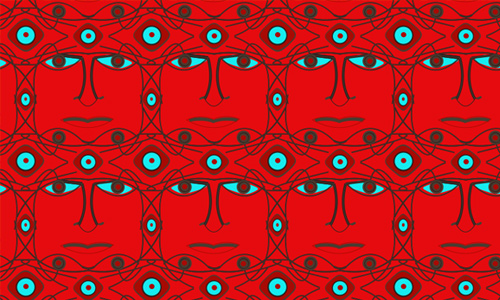 Truly antagonist looking especailly with the use of red as background.
Download Source
Bubble Gum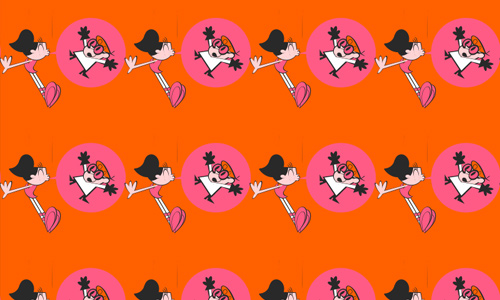 Dexter and his sister are surely playful making this pattern look playful, too.
Download Source
Cute Bear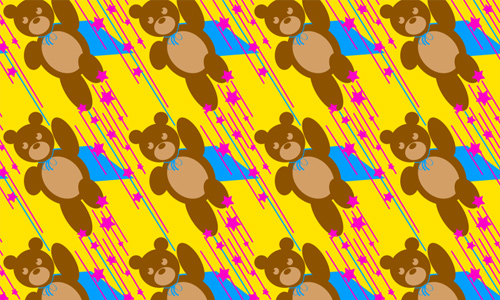 Brown cuddly bears that seemingly flies with as the stars fall down.
Download Source
Snow Day Night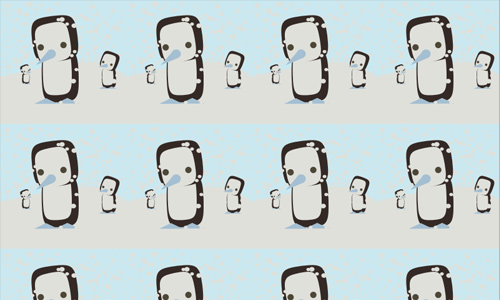 Character penguins in the snow looking cold yet still cute.
Download Source
Character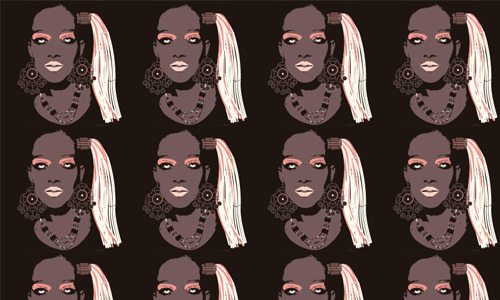 Female character pattern that seems like stenciled yet retaining its form.
Download Source
Cartoon Character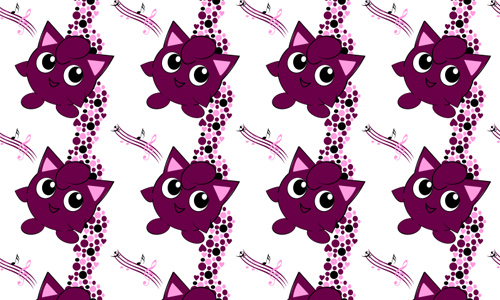 With the color of violet, this cuddly character looks cute and lovely.
Download Source
Teddies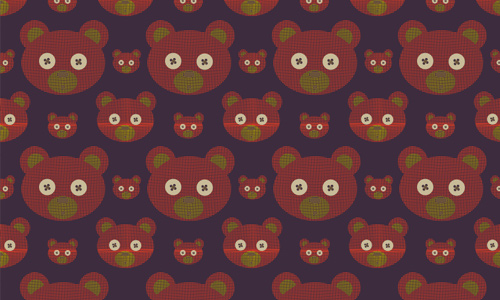 A patter filled with teddy bears in different sizes.
Download Source
Crazy Characters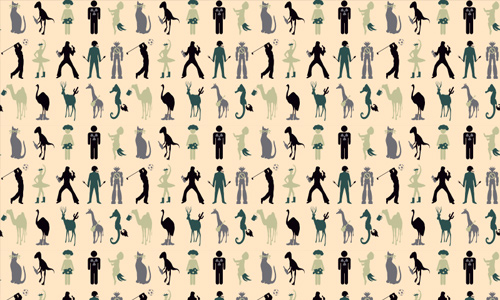 Filled with different characters, this one surely looks creative.
Download Source
Your Cherry Bomb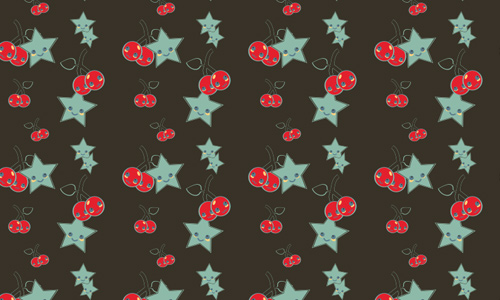 Cherries and stars are good friends in this pattern with light brown background.
Download Source
Where 300 Things Are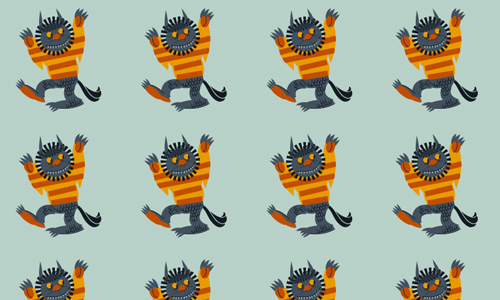 A pattern that will look beautiful especially when added to your design.
Download Source
Mr. Character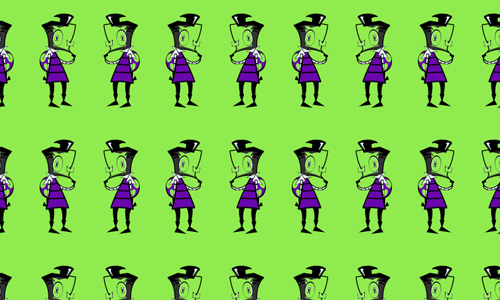 A cartoon of violet and black shade highlighted with the light green background.
Download Source
Monster Character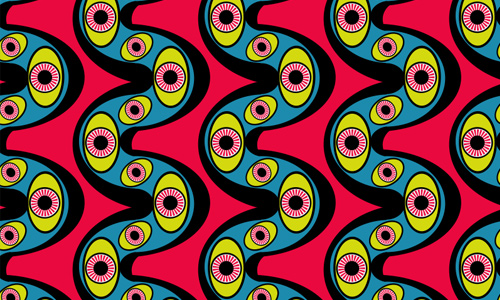 Monster eyes fills this pattern of retro colors.
Download Source
Felix the Cat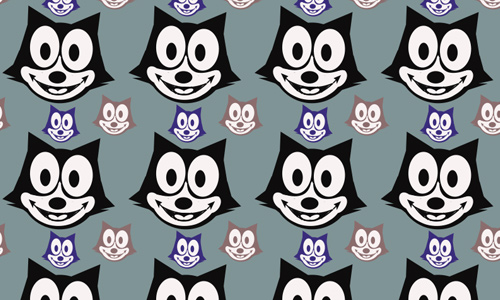 The famous Felix the Cat stars in this pattern where he appears in different colors.
Download Source
Vintage Aliens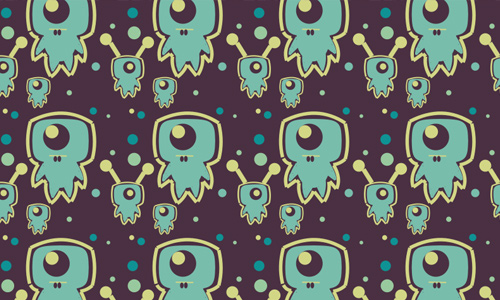 Certainly, these are vintage aliens which looks far from modern designed alien characters.
Download Source
Mickey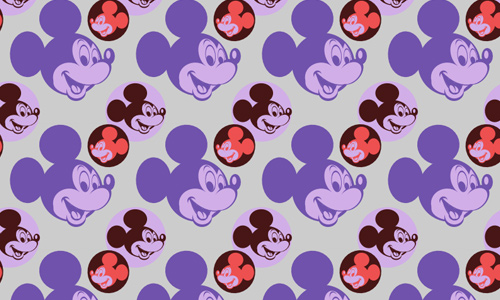 There is no hidden Mickey here because he is obviously seen in this pattern.
Download Source
Cartoon Flakes}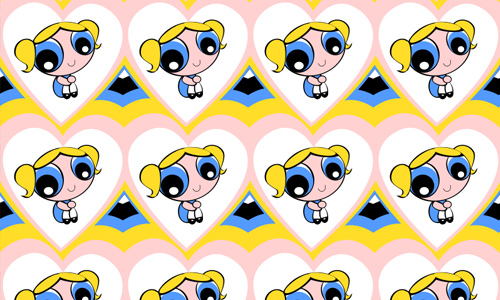 In yellow, Power Puff's Bubbles fills in this lovely childish pattern.
Download Source
Lyrical Tree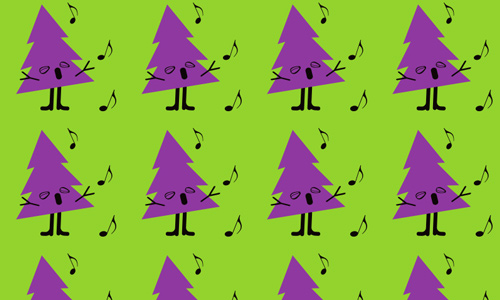 A tree that sings lulabbies for you is used in this pattern of green and violet.
Download Source
Swan Prince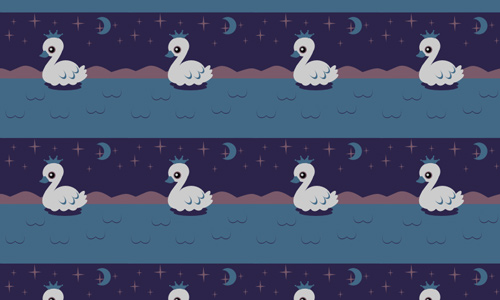 No doubt, this one looks truly gorgeous with its blue touch and the Swan Prince being highlighted.
Download Source
Socks Doesnt S—ks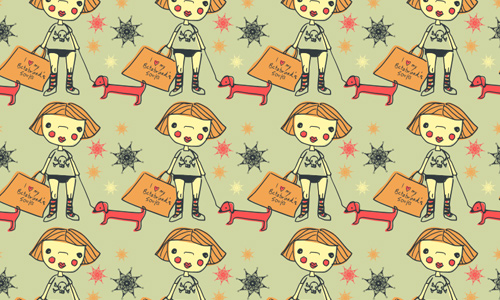 A caricature of a little girl with her dog looks cute in this pattern.
Download Source
Mikitus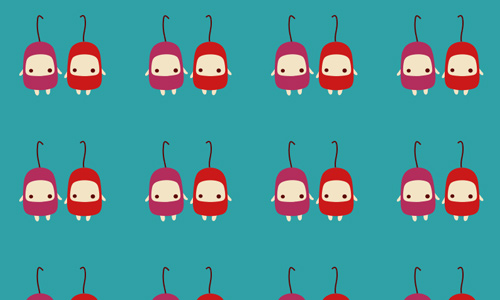 You will surely agree with me that these characters are so cute.
Download Source
Cartoon Birds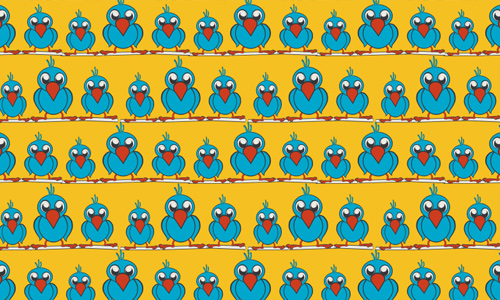 These are not angry birds but they are adorable birds in blue.
Download Source
Puppy Face: Gray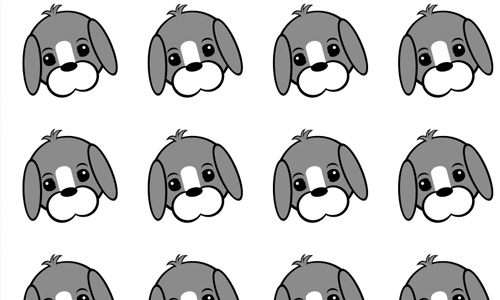 A puppy with gray face fills this minimal pattern.
Download Source
Are You the Gatekeeper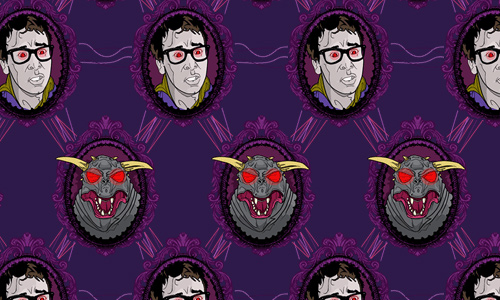 This one looks a bit creepy and mysterious yet so detailed.
Download Source
Panda Madness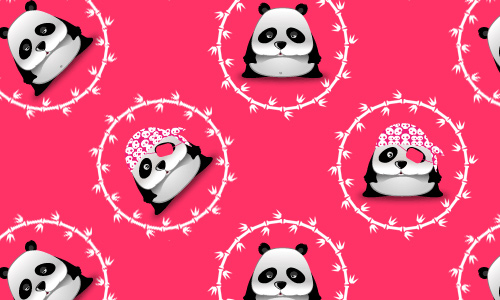 Very pretty pattern in pink with cuddly pandas with different looks.
Download Source
Green Monsters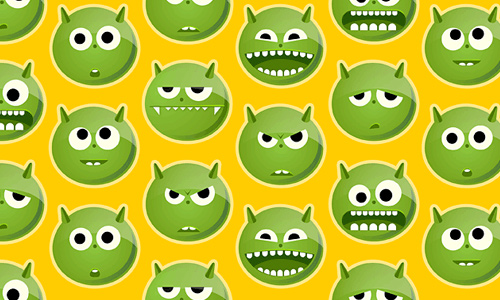 Cute green monsters bearing different expressions fill this pattern.
Download Source
Scarybob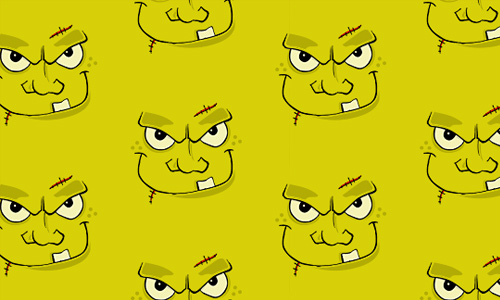 Yellow for Spongebob but this one shows the scary version of the character.
Download Source
Dead Revolutionaries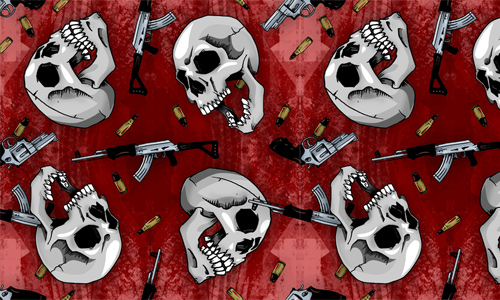 Skulls of revolutionaries are featured in this pattern of blood red.
Download Source
Gazing Girl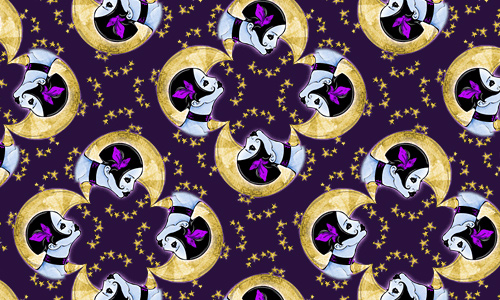 A girl that seemingly gazes at the night sky is in this pattern of violet.
Download Source
So Cute!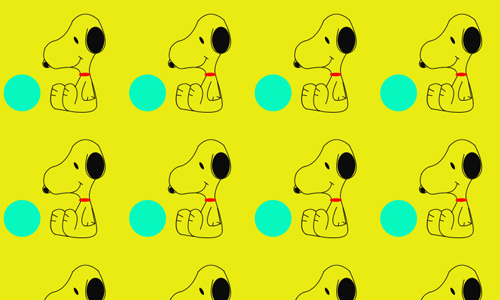 Anyone would recognize Snoppy who is a classical comic character.
Download Source
Cartoon Chicks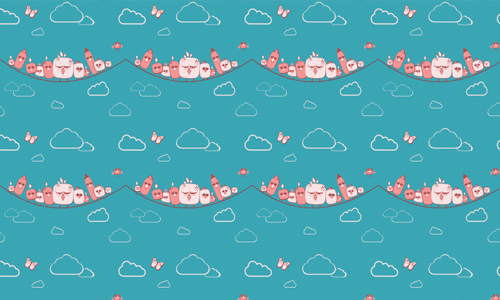 A lovely pattern with birds sitting on wires.
Download Source
Hay Fever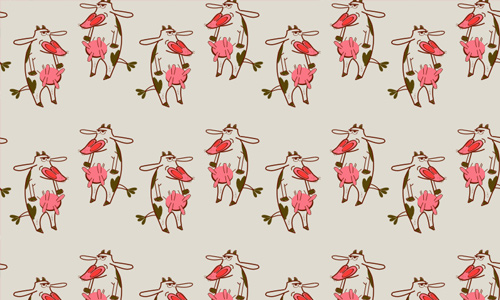 A cartoon character known by kids is seen in this one.
Download Source
Garfield!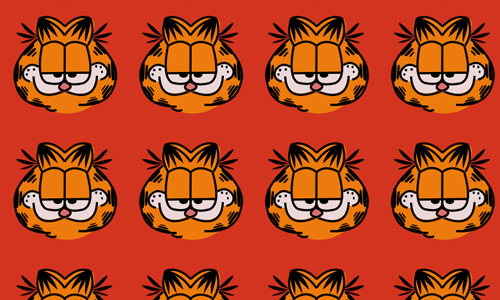 Yes, you are not mistaken! This one is certainly Garfield.
Download Source
Pearl Frog Prince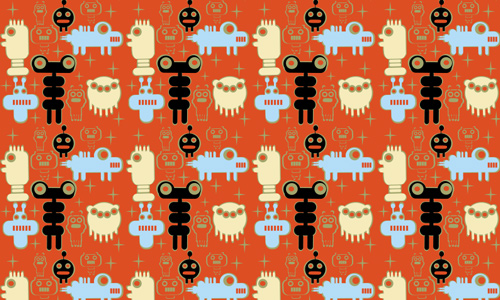 Filled with unique characters with warm colors.
Download Source
Spring Spirrrrit!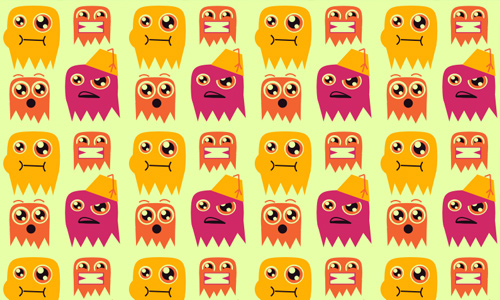 Funny looking characters that are so colorful can be right for your design.
Download Source
We Are Monsters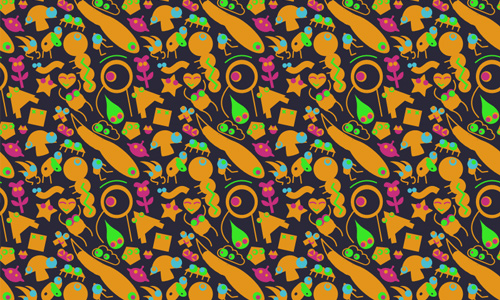 Surely, these characters are monsters of unique designs.
Download Source
Aren't they lovely? You will surely find these character patterns useful. Some use it as backgrounds for their websites while others use it for wrappers and other design purposes. You will not just have a good time designing with these freebie patterns but you will also have a good time choosing which one will be right for your design. You will enjoy looking at those characters. You might even have a hard time choosing one! Let us know if you have tried using a character pattern before and share to us how it affected your target audience. This could encourage your fellow designers to use character patterns in their designs.