Three dimensional designs are the trend these days especially that many designers are able to come up with impressive outputs from computer programs that help them do that. But despite this technological advancement, there are still artists who prefer to do the work by hand yet showing a similar 3D-ness to it or even to the point of looking like a plastic with volume and sleek look. When we say doing it by hand, it is actually done using paper.
Paper art or paper sculpture is not new to us for we have seen a lot of them here. But this one is just different because of how smooth everything looks. Noelia Lozano is a graphic designer and art director from Spain whose work is focused on Paper Cut, CGI and 3D. She sees to it that her paper art have intense colors and shapes while looking tactile to achieve a plastic look.
Design Matters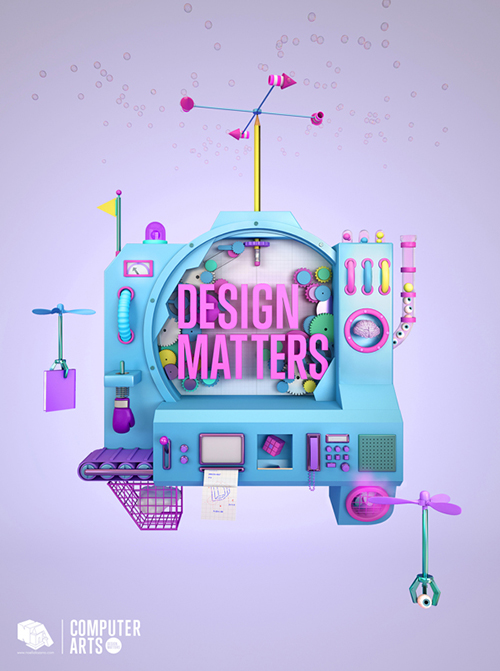 Commission by Computer Arts magazine for the print and iPad editions of the Design Matters opening page. The concept of was about crazy and surreal creative machine.
Havaianas Passport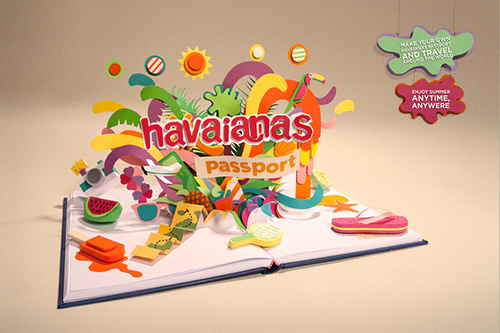 This is like a Havaianas book showing how fun a travel could be with Havaianas on your feet. If you think this is a digital design of some sort you are wrong because what you see is all made from paper.
Volkswagen Ad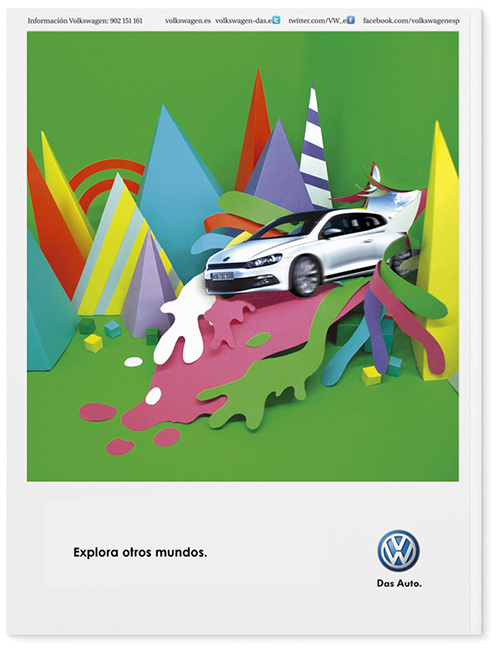 Back side of the magazine for a Volkswagen ad. The meaning of this composition was about exploring other worlds.
Arte Uparte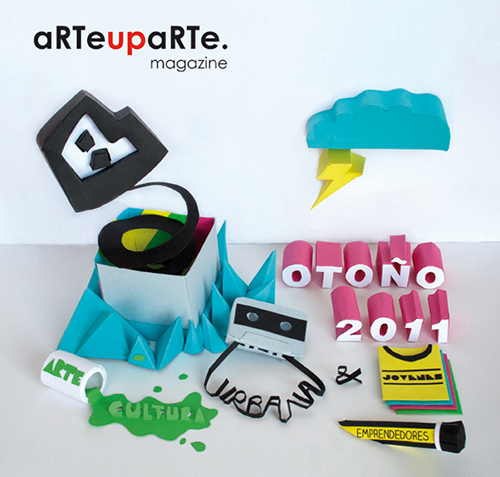 Composition made for a magazine cover competition of the fall cover of a local magazine about art and culture in San Sebastián. The entire composition was made using colored crafts of paper.
Zupi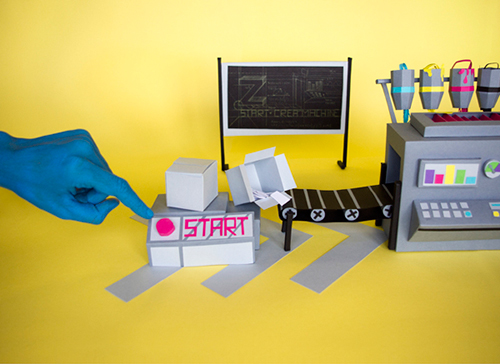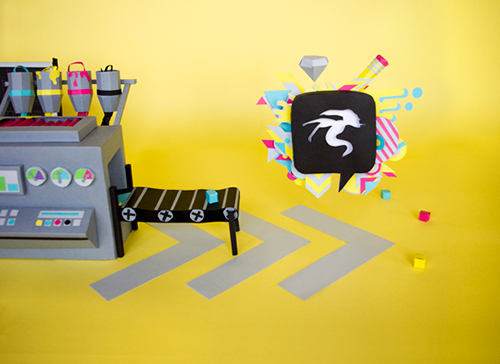 A composition for the front and back cover of the Brazilian magazine Zupi.
Intern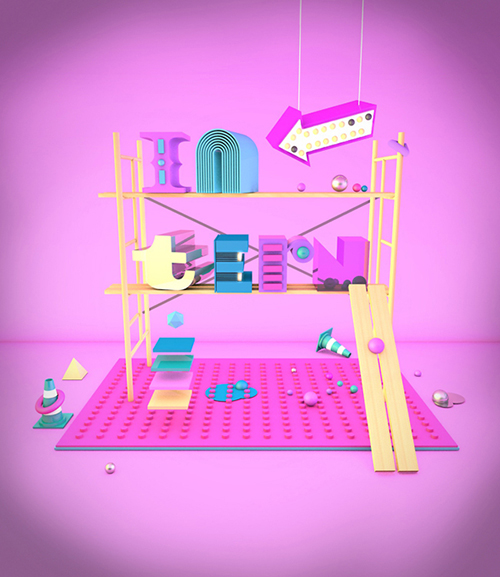 Her first cinema 4D project which was about the dream of a young designer of becoming part of her dream studio.
Este Poster…¡Se Sale!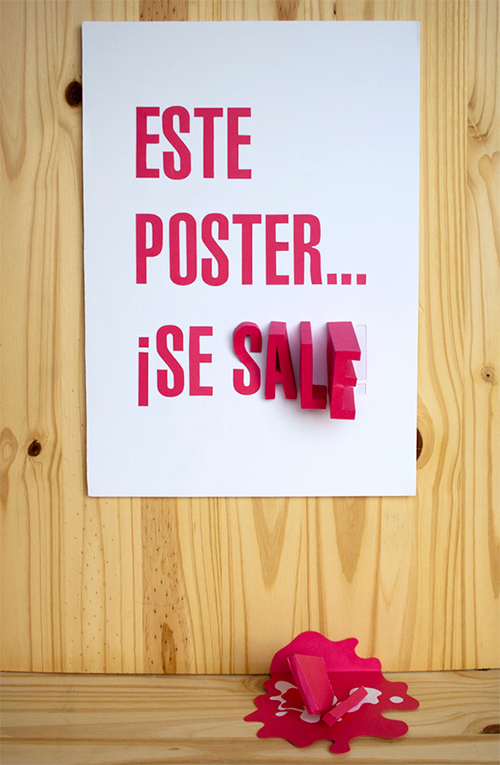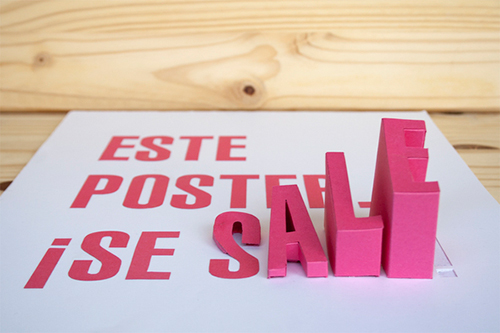 This composition was about playing with the meaning of the words "¡Se sale!". According the Noelia, in Spanish that sentence means that something is really great and cool and on the other hand it means that something is coming out.
Le Cool Madrid II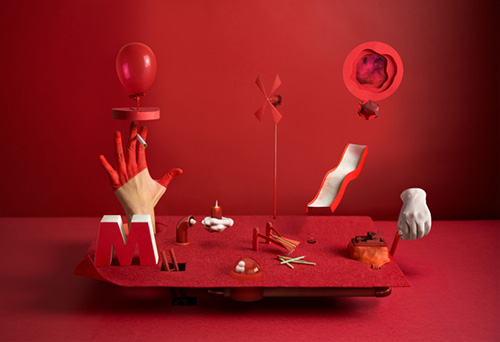 A visual still life composition, made of photography+3d+cgi about traditional Madrid, the chotis and the chulapos. The hand with a cigarette symbolizes Madrid time, his form, gesture, character, and the rest is a micro world that surrounds it and starts to work to the sound of a chotis in the way to light the cigarette.
MTV-Bankia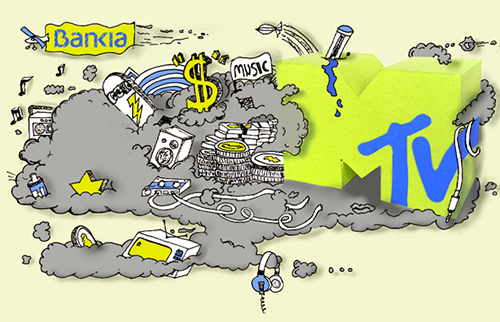 Composition made on paper crafts and illustration for a credit card contest sponsored by MTV and Bankia.
Yorokobu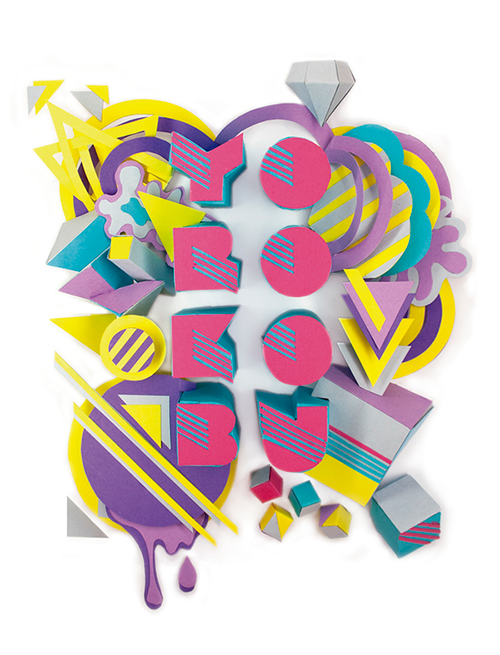 For a Cover design contest of "Hazlo tú" for Yorokobu which is made of paper crafts. In Japanese, Yorokobu means to be happy.
Beste Bat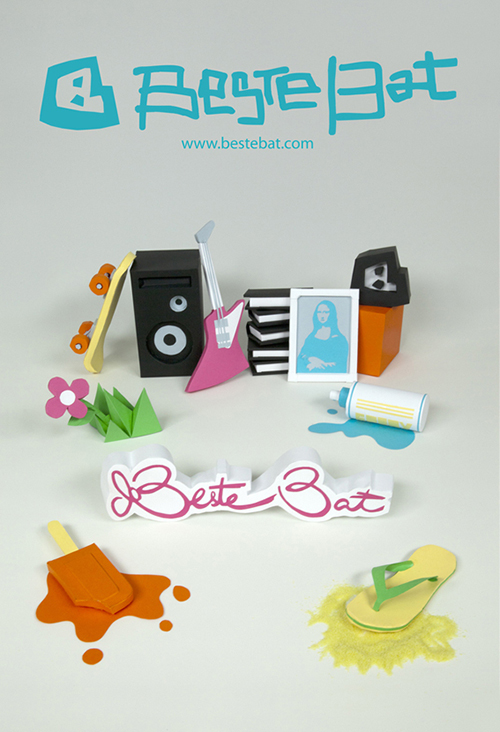 Composition performed on colored paper crafts for advertising campaign spring / summer 2012 clothing collection for Beste Bat clothing brand, a youthful, fresh and at the same time involved with art in general and music in particular.
VisualGrafik Window Display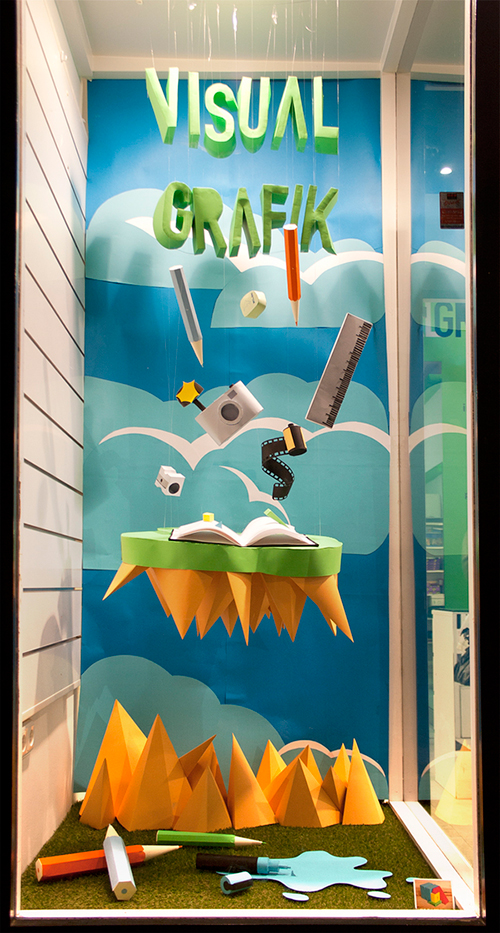 A window display composition made of paper art for VisualGrafik Design Studio and shop in Pasajes Antxo (Guipuzcoa).
We know you really think these were done in 3D computer design at first glance because that is what we thought too not until we saw the project descriptions. The works of Noelia Lozano is really impressive since is able to create a voluminous composition from flat materials. But of course, this requires a lot of work too especially that one has to be really meticulous to get the best output.