Restaurant business is one of the popular and profitable ventures that are being undertaken today. It is no wonder why there are numerous, and still growing, amount of restaurants around the world that are ready to give the best foods and services they have to offer to their customers. With this growing competition, it may not be enough to just have a great product to attract customers. This is when the marketing comes in, its goal is to expand the awareness of people to your restaurant business. And one of the mostly used materials is Restaurant Brochures.
Restaurant Brochures are printed materials that are given to your target customers. Nicely designed restaurant brochures usually contain the contact info, location, and of course, the foods and services that are offered – with or without their respective prices. All of these to help people know what you have to offer and also engage their curiosity to try them out.
For this post, we'll showcase 30 Inspired Restaurant Menu Brochure Designs that we have gathered for your convenient viewing. Scroll down and check out some of these effective designs that can help you out in your own brochure design projects. Come, take a peek, and let's enjoy the designs!
Multi-Work For RESTAURATION DOHA QATAR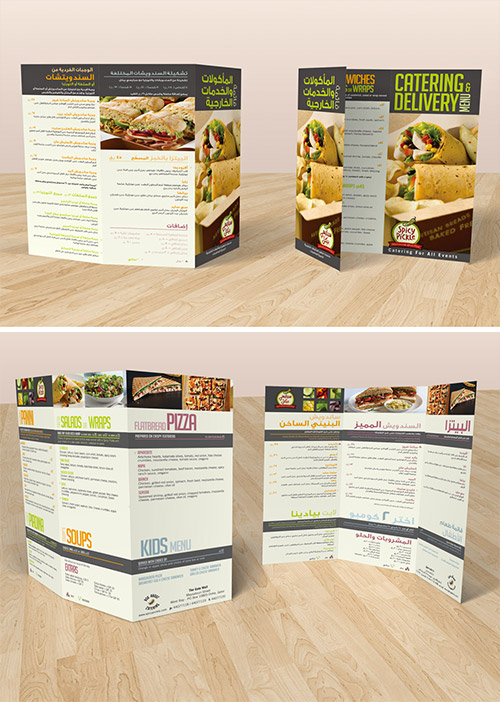 Source
Brochure 37street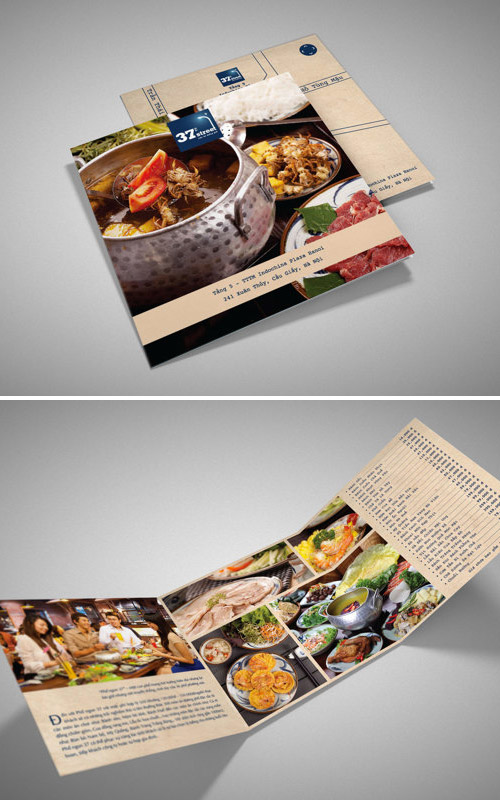 Source
Aloha Grub Menu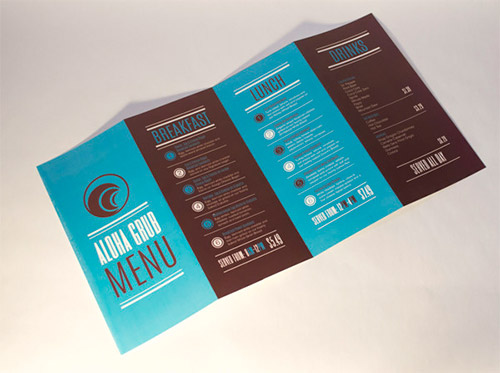 Source
The Banyan Tree Indian restaurant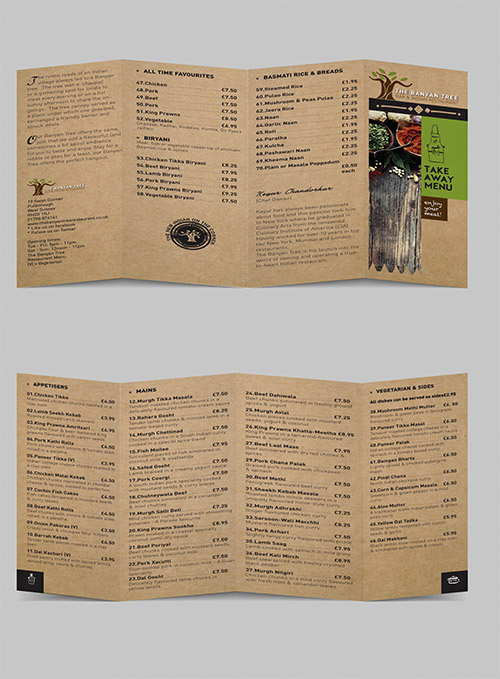 Source
Half Fold Menu Mock-up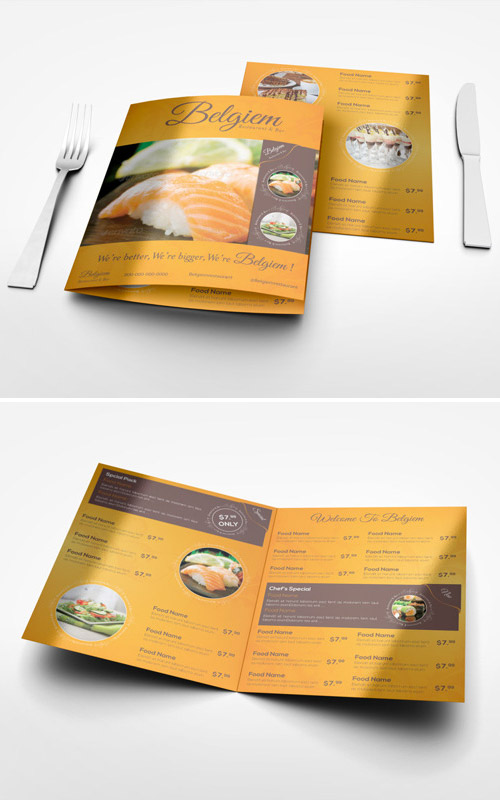 Source
Skyline Restaurant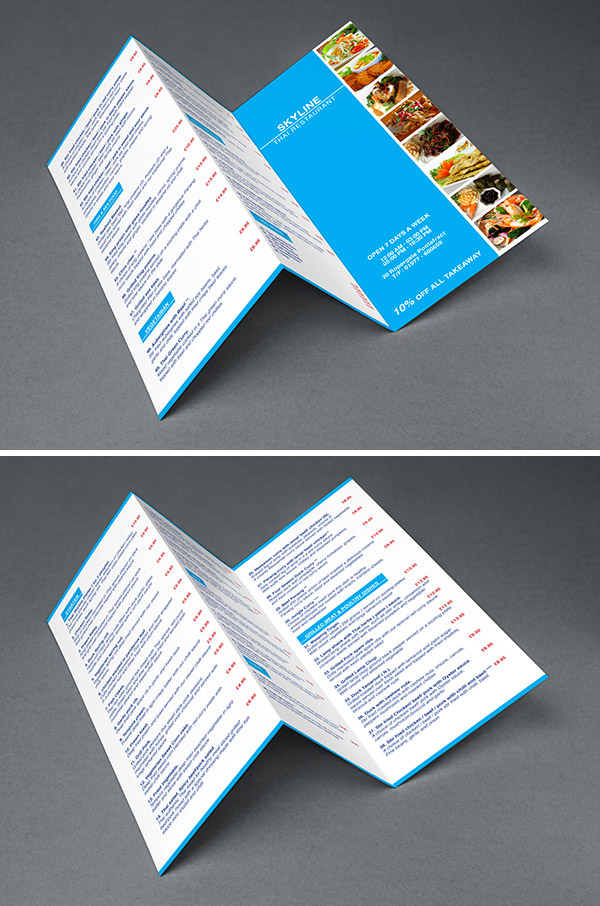 Source
Trifold Restaurant & Cafe Menu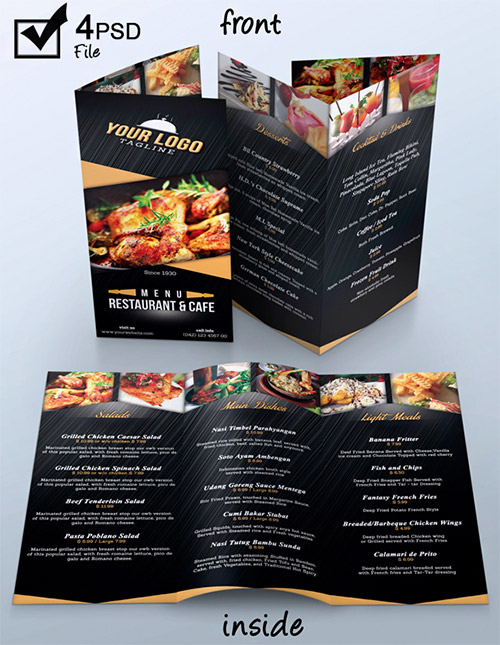 Source
China Garden Restaurant Menu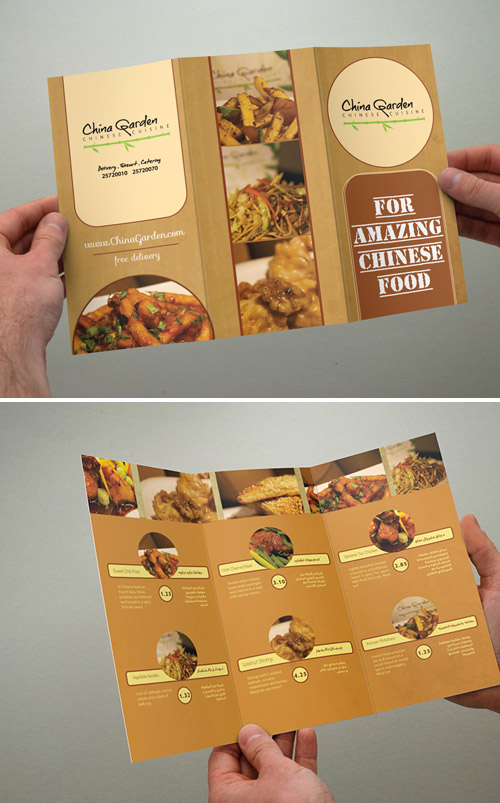 Source
Modern Restaurant Menu Set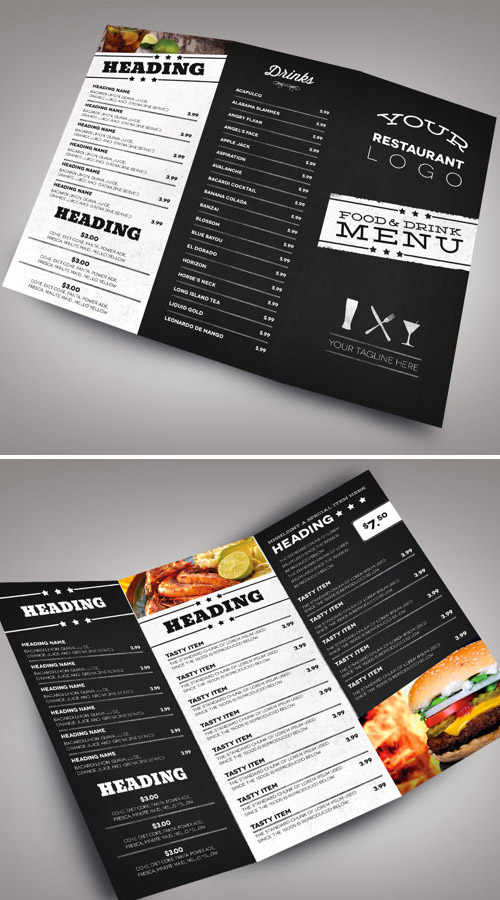 Source
Hawaiian Time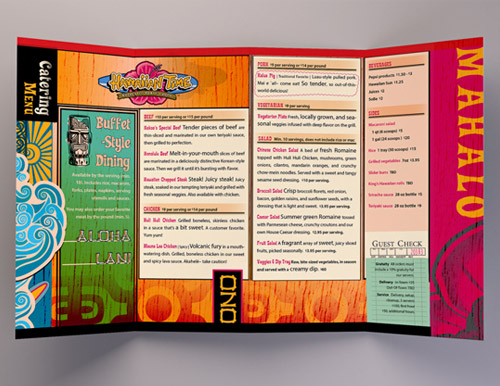 Source
Warehouse Restaurant



Source
La Vespa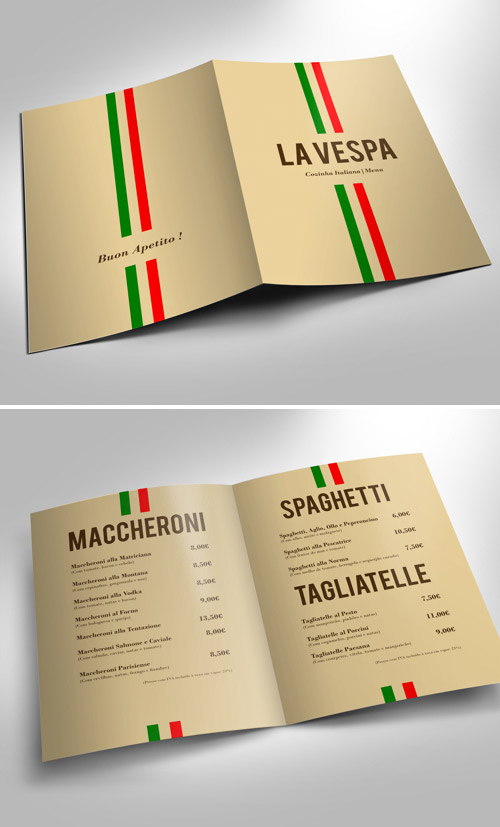 Source
Conte Miaris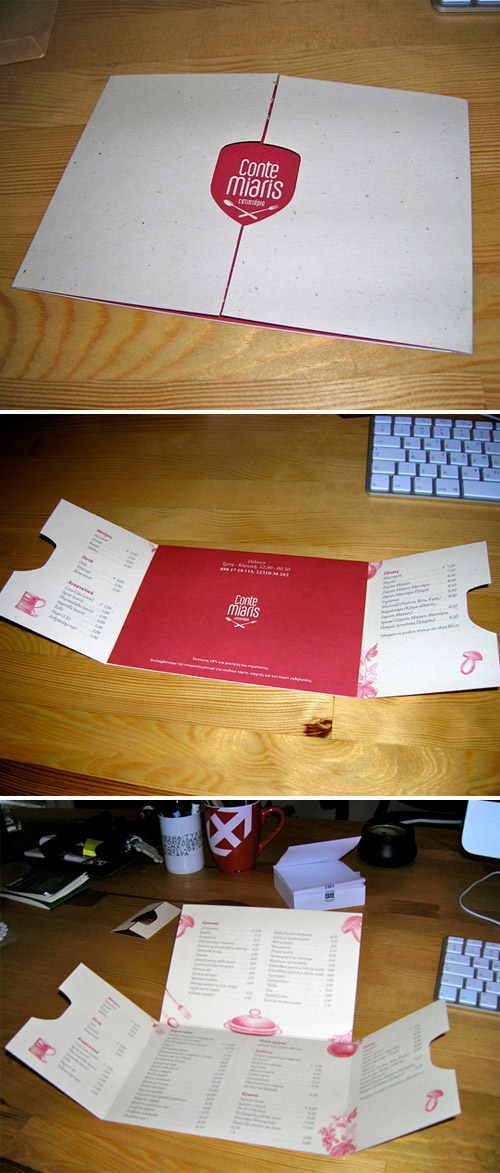 Source
Naval Officer's Institute Upper Deck Restaurant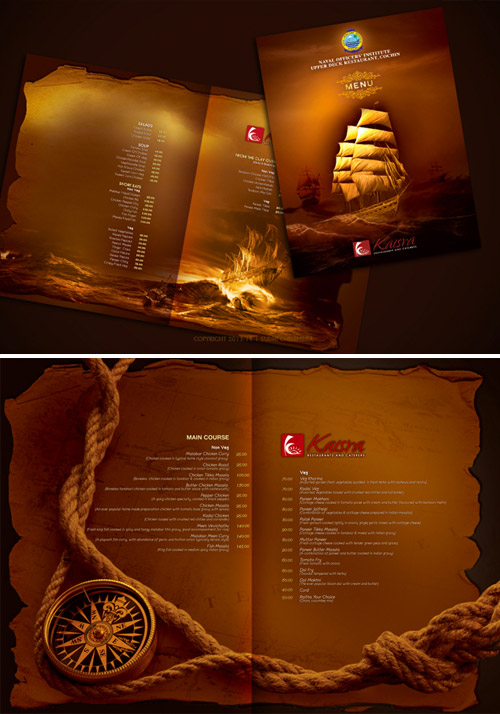 Source
Mamak Malaysia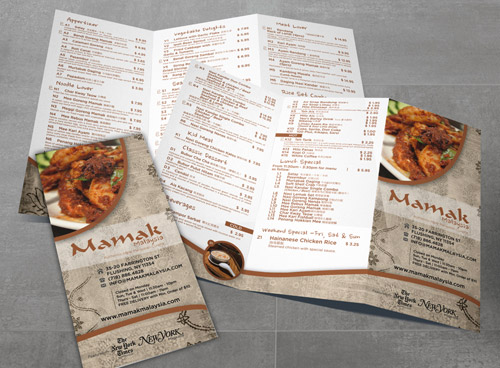 Source
Dépliant



Source
Restaurant Menu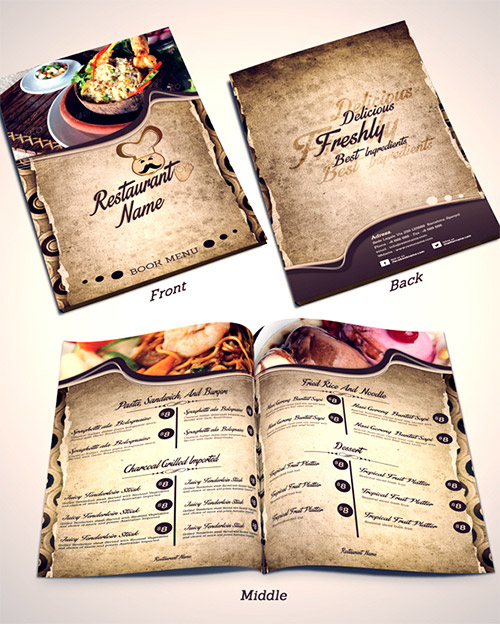 Source
Hoy no Cocinas!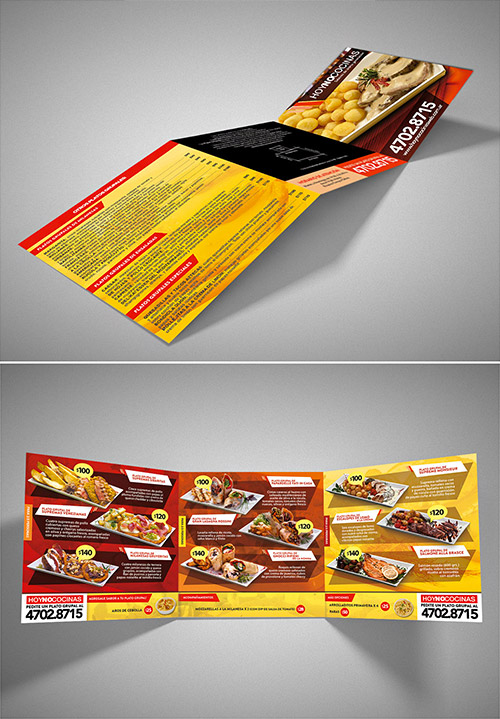 Source
Modern Restaurant Menu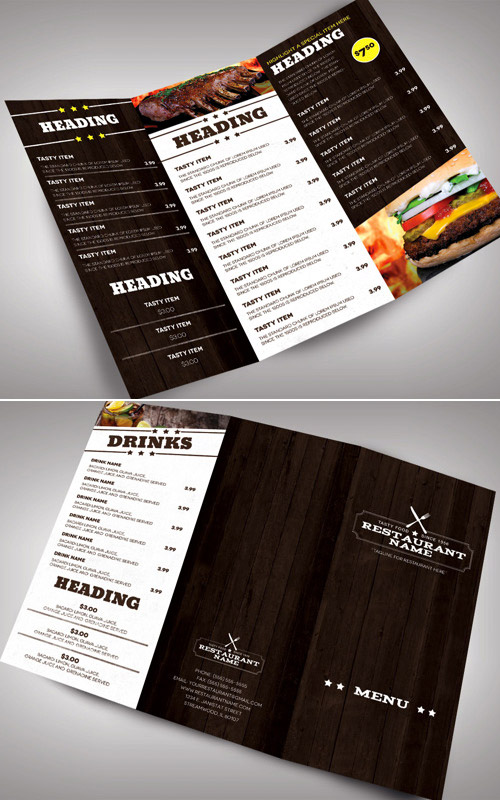 Source
The Pioneer Homestead Restaurant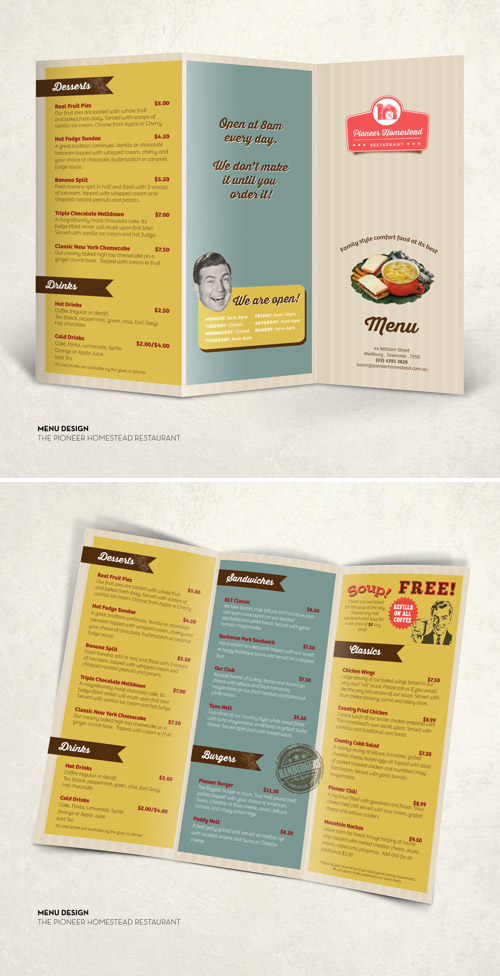 Source
Bima Restaurant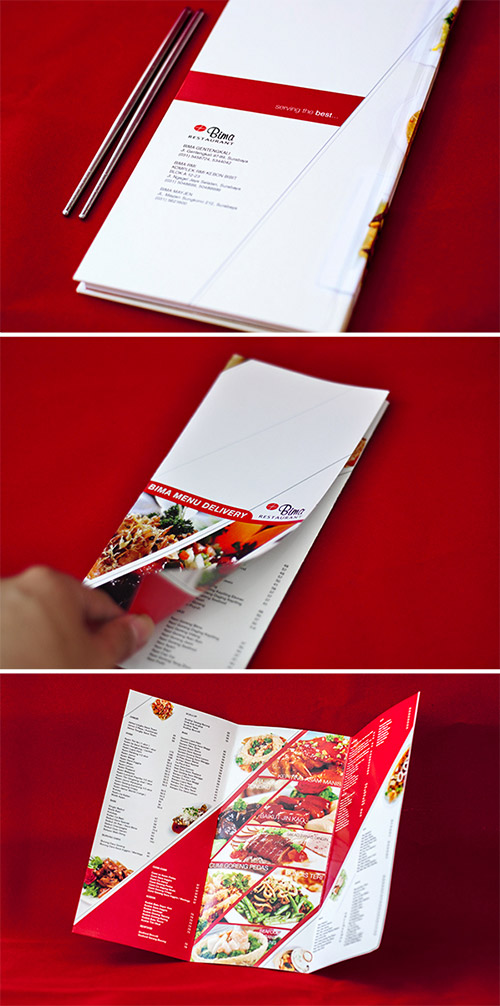 Source
Miss India Takeaway Menu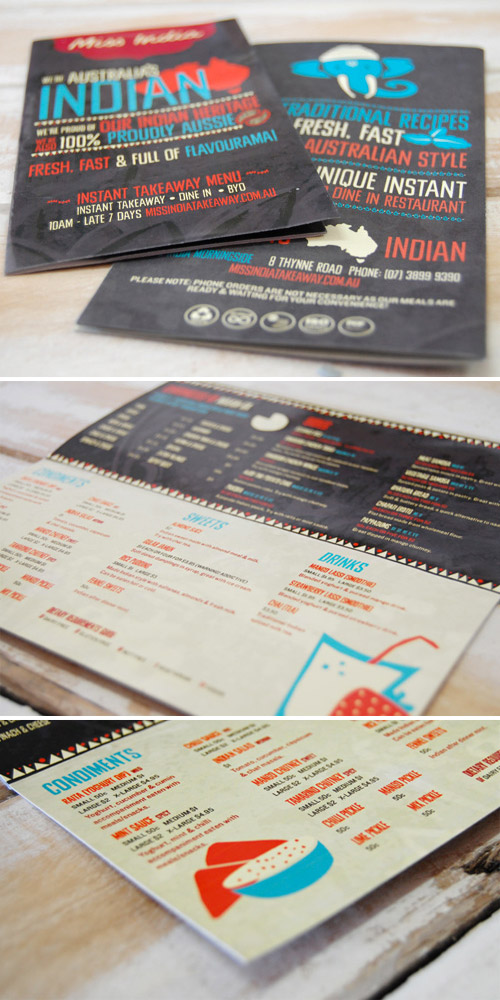 Source
The Huggy's Bar menu



Source
Half Fold Menu Mock-up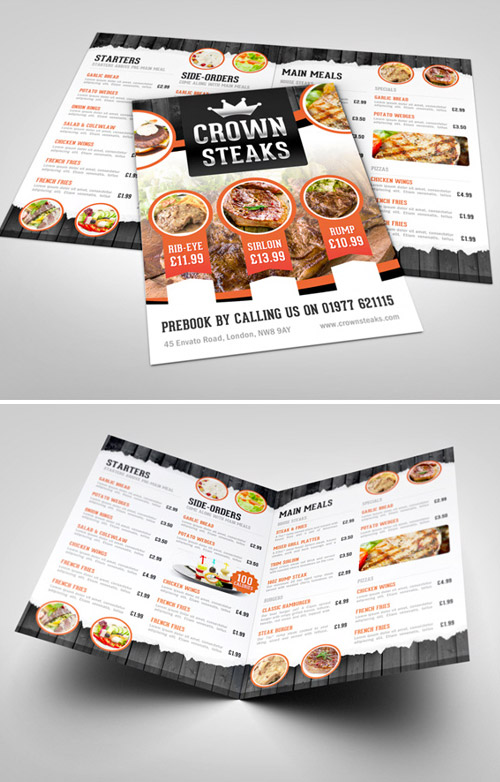 Source
Cozy Cafe & Lounge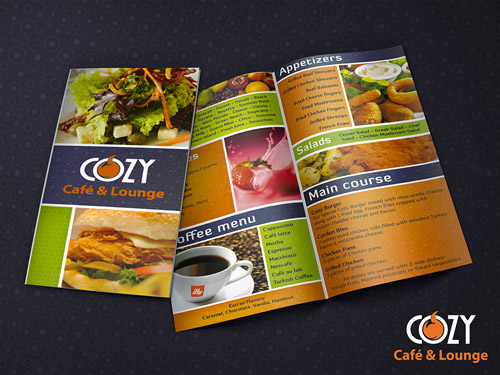 Source
Restaurant Menu Mock-Ups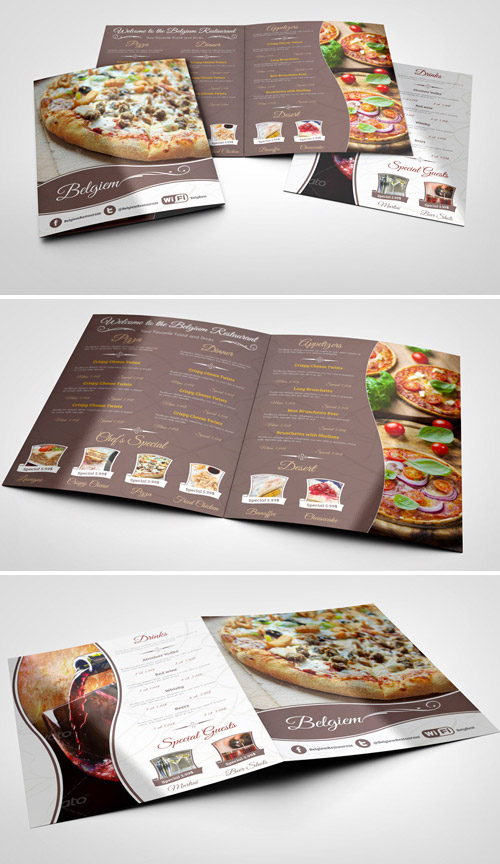 Source
Hotel Menu Design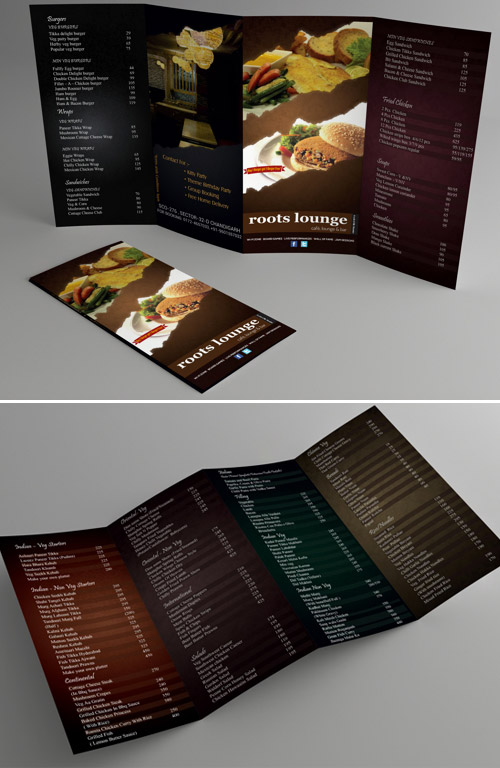 Source
Bogart's Menu Tri-Fold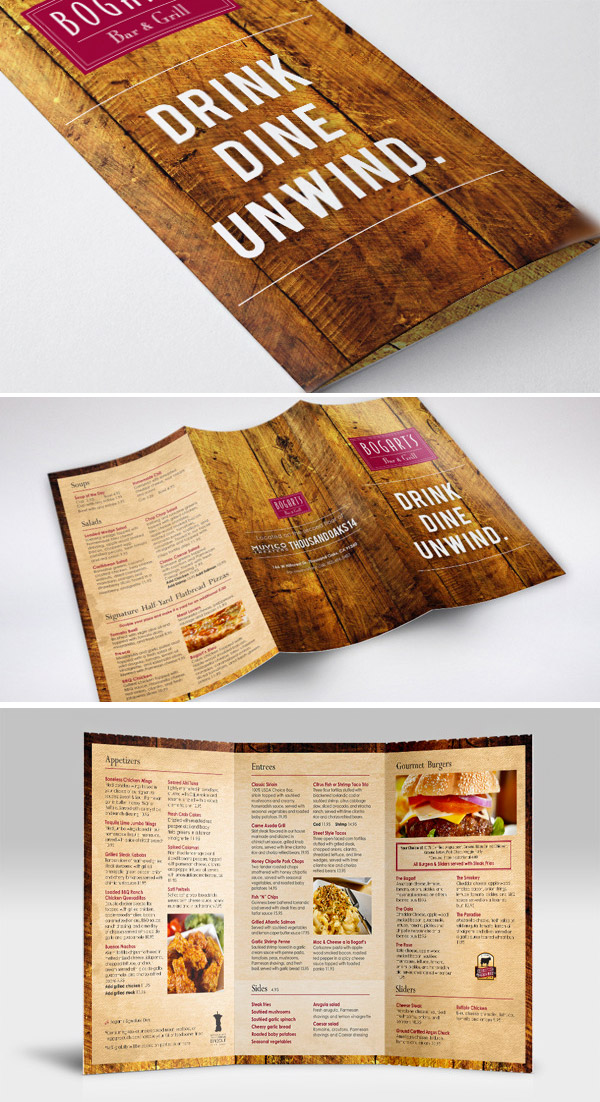 Source
Versatile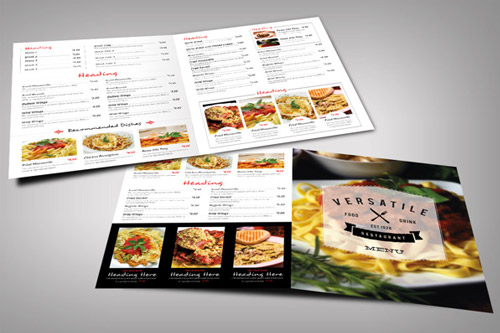 Source
Restaurant Tri-fold brochure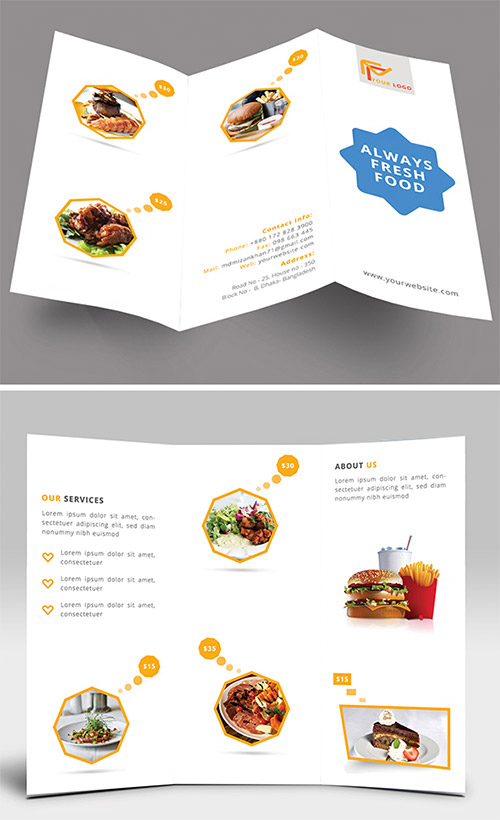 Source
Note: All visual content above is copyright to its respectful owner. Please read the Terms Of Use of these resources before using to prevent unwanted occurrences. NaldzGraphics does not claim credit nor responsibility for any images/videos featured on this site unless otherwise noted.
Have something in mind related to web design, freelancing, and other awesome stuff? Let us know and maybe we'll feature it on our next post. All your comments and opinions are appreciated. Let us hear em up in the comment box. Thank you and see you again mate!