The advancement of technology opened the doors to artists and other creative people to try a new platform in designing. These result into outputs that could perfectly mimic the look of physical objects integrated into 3D works. That is not limited to architecture and interior design but it can also be used for other 3D rendering used for print and advertising. When we talk about print and advertising, you will surely think of typography too.
Yes, typography can also be rendered into realistic looking style by combining letters with objects related to it. We can see that in the works of Chris Labrooy. He is a freelance designer and illustrator based in UK. What makes his work impressive is his ability to create playful designs that would relay the message of the text merely by looking at the elements included in it. Chris also worked on various advertisements and even with huge companies and publishing where he was able to show his skills in 3D rendering. Scroll down and check on more works from Chris Labrooy:
Love 3D Type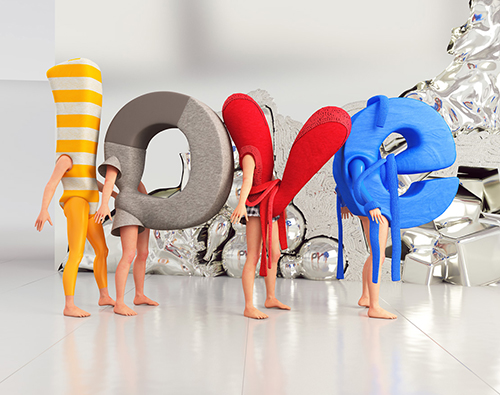 Fall in love with this 3D type of human arms and legs sporting mascot like characters.
Play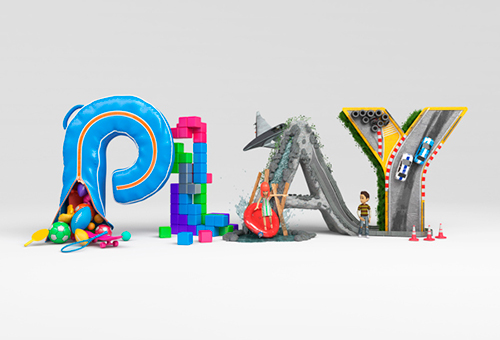 This one is indeed one playful design showing things that would depict the word play from blocks to balls.
Summer Street Run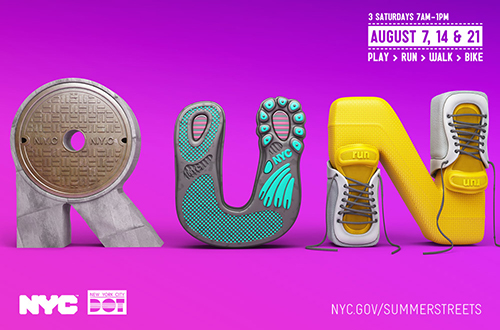 Running shoes were the inspiration of this design with the soles of the shoes used to form the letters.
Summer Street Walk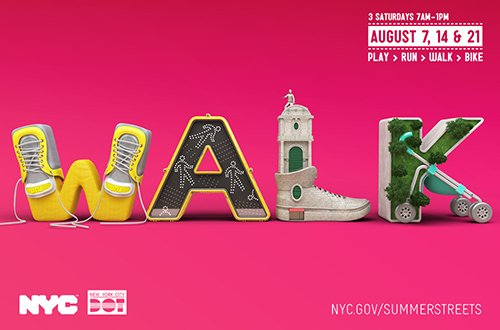 While the other was for running, this one is for walking. The letters included shoe details, traffic symbols and even a stroller.
Summer Street Bike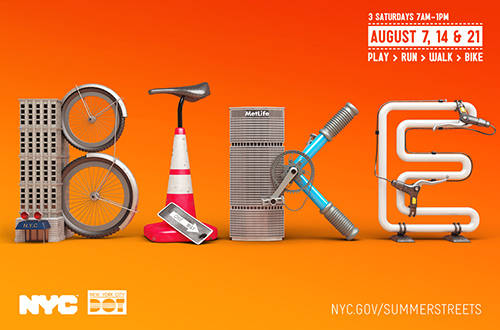 How about riding a bike instead of walking or running? The letters here used details from a bicycle's part.
DIY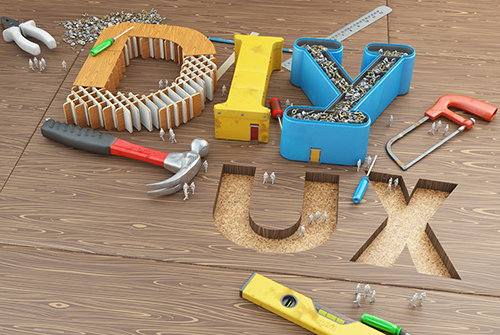 Small people are seen here who looks like occupied in building the letters. The materials around the letters really convey the message of a "do-it-yourself" concept.
Miss Hot Vs. Miss Slut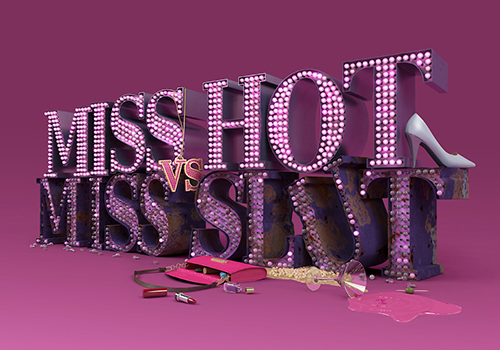 A 3D typography design comparing a hot girl and a slut. Spot the difference now?
Mr. Cool and Mr. Fool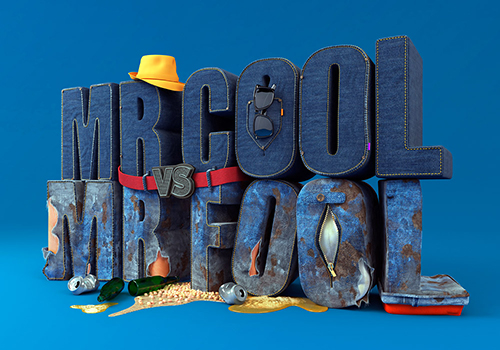 How about checking out the difference of a cool and a fool guy?
Pringles Cheese Typography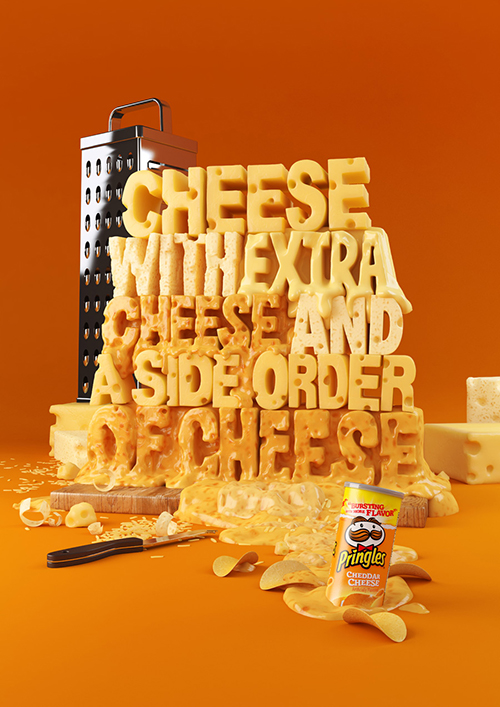 Yum yum! A variety of cheese like 3D work with the melting bottom part which seems to urge you to grab that Pringles now!
Listen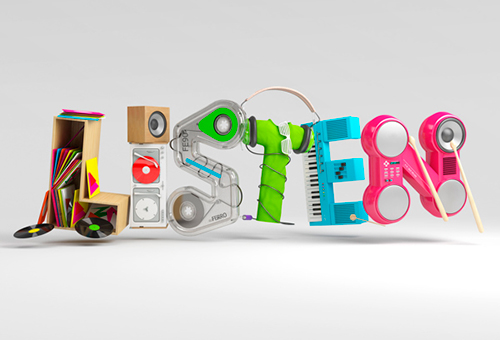 CDs, speakers, headphones, and a lot more stuffs that we use for listening. Great details and colors right?
Play the Drum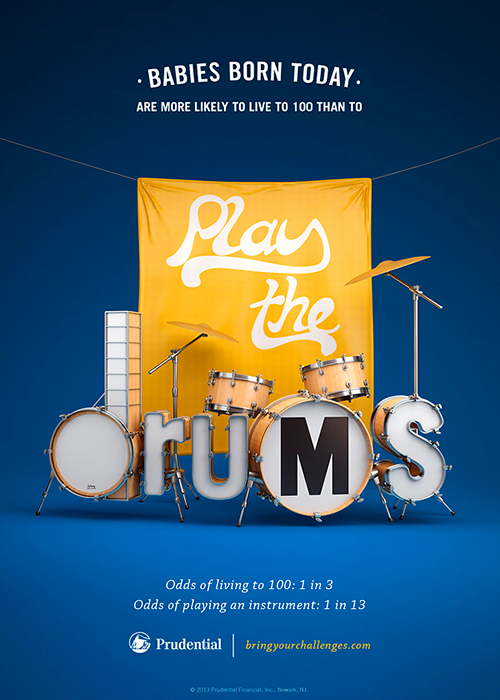 We love the look of the drums! It is like a real drum where one can really play on. This is part of a series done for the Prudential's bring your challenges campaign.
Summer Streets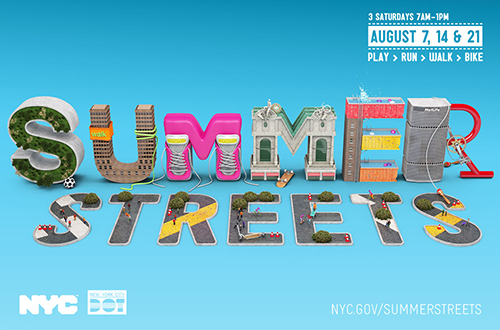 Getting out during summer is truly exciting but seeing this type even makes it look more exciting because of all the summer-y details in it. No doubt, this poster was effective!
Taste Festival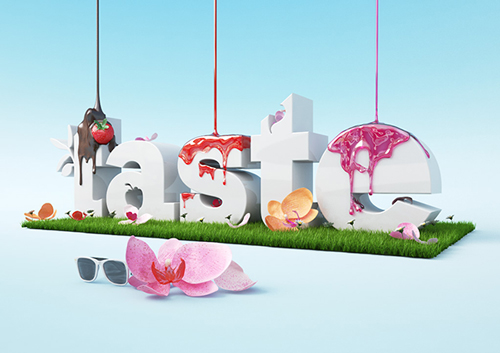 Look at all those dripping syrups! It is really inviting us to get a taste!
Have Blue Eyes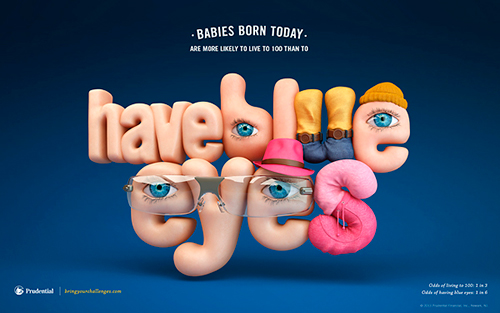 Another type design with baby details. Those blue eyes sure are cute!
AT&T Tours of the Future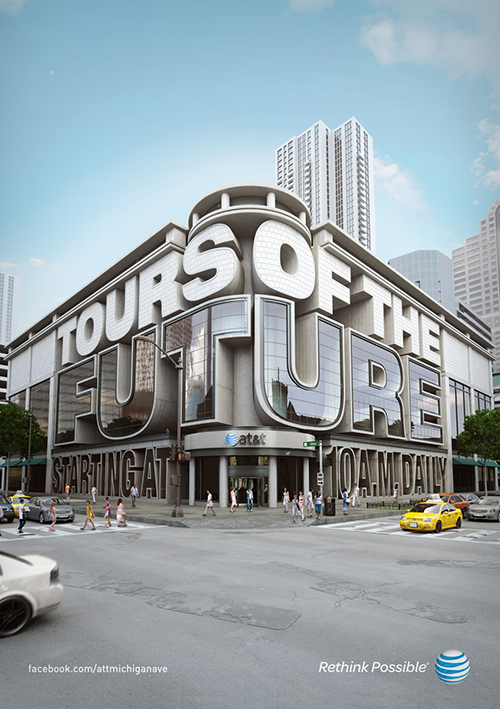 A fantastic 3D work for AT&T with a building that has some type of it.
Time Magazine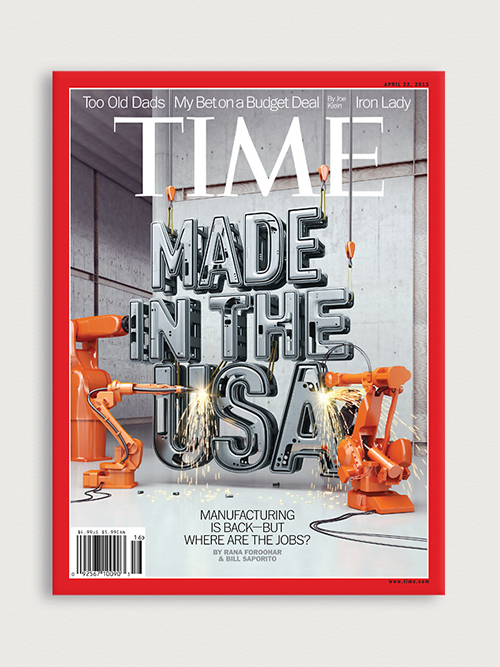 Done for Time Magazine's cover story on the renaissance of American manufacturing. Nice work indeed!
Peanut Allergy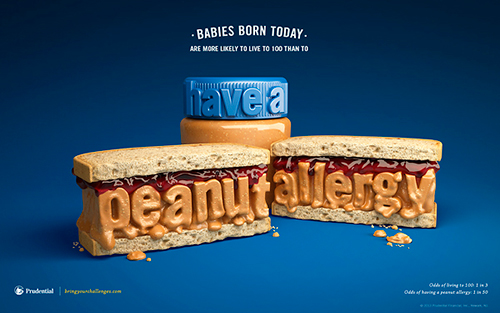 Look at how the words "peanut" and "allergy" were integrated into the bread.
Find the Artist
Can't get enough of these 3D typography designs? Head over to Chris Labrooy's website and you will see not just 3D types but also some of his graphic works. But whatever you will check on, you will always see the brand of Chris with his detailed, neat and impressive 3D designs. You have seen his craft from the above samples and we are certain that this didn't just inspire you but it also thrilled you to try this kind of work if you are into 3D designing.