I would like to let everyone know that my baby Naldz Graphics is now 2 years old!!!. A BIG BIG thanks to our valued readers and sponsors for the heartwarming support. We can't make this far without you guys. I hope you will still continue to support us in the future and we will keep trying our best to give you more interesting and high quality articles that will inspire and help you in your daily activities.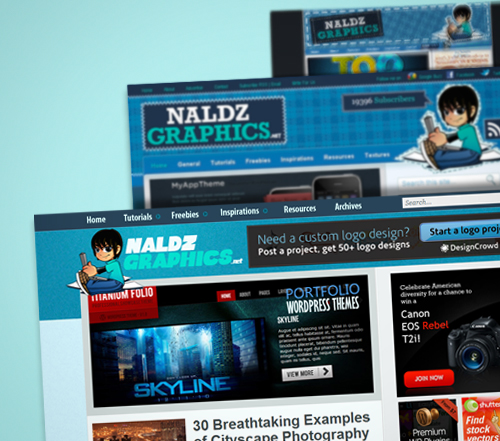 Cool Stats and Achievements
Last year has been a great year for us. For just a quick look, here I would like share with you some of the achievements made (as far as I remember) and some interesting numbers since we started up to present.
Naldz Graphics has now over 19,000+ Subscribers!!!=)Though Feedburner is not accurate on their daily counts but still cool. If you have not Subscribed yet, it's never been too late. Subscribe to our RSS Feed.
NG has now over 41,000+ followers on Twitter. Feel free to Follow us on Twitter if you haven't yet.
We have now over 4,300+ Likes on Facbook and growing everyday. Almost everyone now has Facebook account, so if you have, feel free to Join us on Facebook.
Akismet caught 343,970 Total spams up to date. Woot..
NG has now 375 posts with 819 tags, 21 authors and Over 15,000+ Comments approved..
NG was included on Smashing Network. They manually choose the best design blogs there is and it's an honor to be part of this network.
One of our exclusive texture sets was included on Web Designer Magazine issue 170. It's really cool to be featured in an international magazine..
Visitors are now averaging to 20,000+ daily. With over 600,000+ visitors and 950,000+ pageviews per month. A big thanks to all of you.
Naldz Graphics 3.0 Theme was added this week. I'm not sure if you like it but I think I find it more organized and easy to navigate the articles.
Thats it for some of the last year's quick updates. What will come in the coming days? More daily post of tutorials, freebies, tips and inspirations articles for sure. Also giveaways every week!!!. I'm sure everyone love freebies so yeah we will provide it for you. Our Birthday will not be completed without any presents. In partnership with some of the well-known companies on the web, we prepared a huge giveaways for everyone.
Giveaways and Participating Sponsors
Iconshock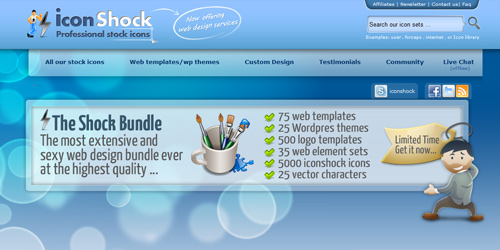 Prize: 3 Winners of a bundle license worth $700 in total.
About: Iconshock is a well known icon design agency, with an impressive stock of 900,000+ stock icons and 260 icon sets.
Smashing Shop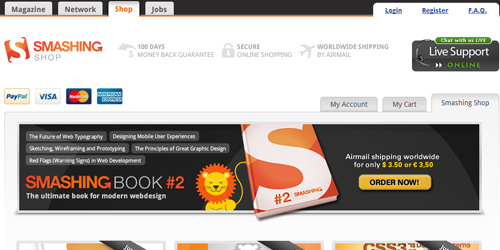 Prize: 3 Winners of Smashing eBook Bundle worth $119 in total. The Smashing eBook Bundle contains the Smashing eBook #1-5.
About: Owned by Smashing Magazine that offers high quality design ebook and books for aspiring designers.
UltimateDesignerToolkit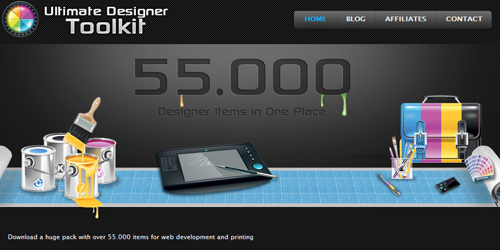 Prize: 5 Winners of 1 Year Membership worth $395 in total.
About: UltimateDesignerToolkit is a new website offering over 55,000 Design Items to help a designer with visually aesthetic design material.
WordPressThemeShock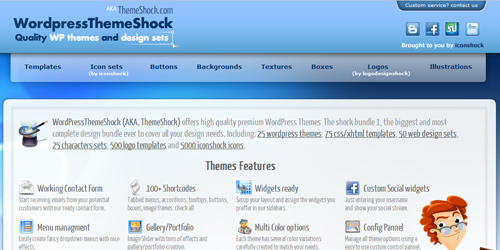 Prize: 5 Winners of a bundle license worth $350 in total.
About: A new project from the guys behind iconshock that offers high quality premium WordPress Themes The shock bundle 1, the biggest and most complete design bundle ever to cover all your design needs.
uPrinting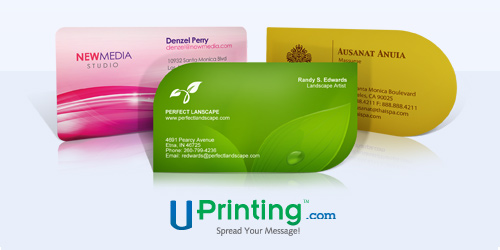 Prize: 4 Winners to win 250 Die-Cut Business Cards.Free Shipping for US residents and users must be 18 years old and above.
About: A trusted leader in online printing, featuring its signature easy-to-use website and the famous Free File Review, a complimentary proofing service which requires no upfront payment. Also they offers convenient marketing support services such as design, lists, and direct mailing to help grow small and medium-size businesses nationwide..
ElegantThemes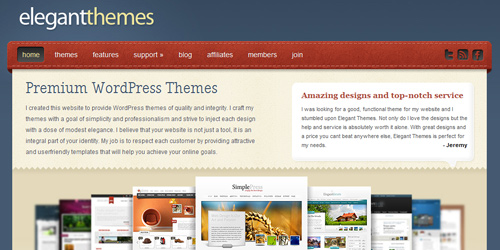 Prize: 2 Winners of 1 Year Membership worth $78 in total.
About: Is one of the best provider of professional and elegant Premium WordPress Theme on the web. They give assurance that each template performs flawlessly in each of the most widely used browsers to insure maximum functionality..
Mobify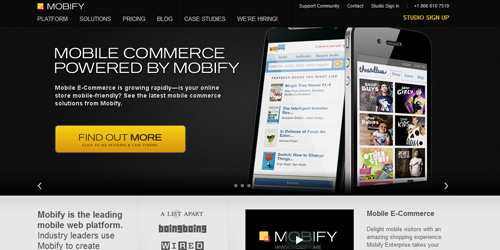 Prize: 1 Winner of Mobify Pro 1 year membership worth $2,940.
About: Mobify is the leading mobile web platform. Some of the industry leaders use Mobify to create incredible mobile experiences.
Pixmac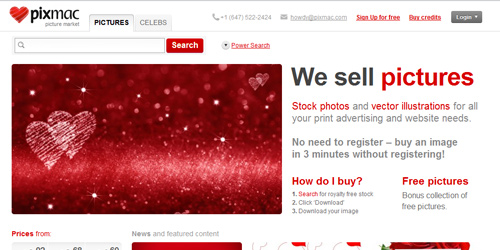 Prize: 3 Winners of 1 Month Subscription to their stock photos and vector illustrations worth $597 in total.
About: Pixmac is one of the fastest, most usable and reliable microstock agency on the web. What differs to other image marketplace is that, in Pixmac, you can buy stock photos and vectors without registration.
WeGraphics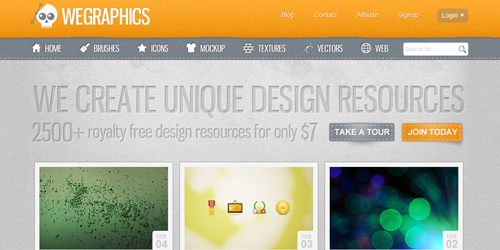 Prize: 5 Winners of 1 Month Membership worth $35 in total.
About: WeGraphics is the definitive solution for designers who need high-quality resources but don't want to be obliged to spend hundreds of dollars for them. They create vectors, brushes, textures, icons and other amazing stuffs daily that can be downloaded .
Themify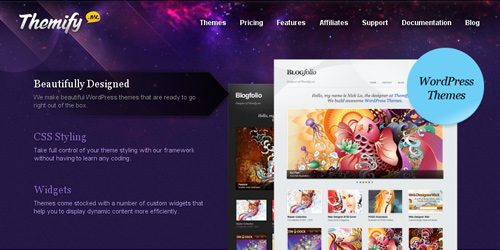 Prize: 5 Winners of High Quality WordPress Theme of their choice worth $195 in total.
About: A team of WordPress experts who build awesome WordPress Themes. Their themes are packed with a feature-rich framework and number of useful custom widgets.
DepositPhotos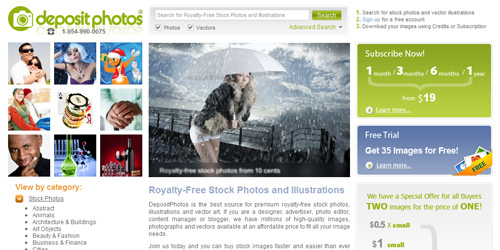 Prize: 6 Winners of 1 Month Membership worth $25 each. $150 in total.
About: A provider of premium royalty-free stock photos, illustrations and vector art. They have millions of high-quality images, photographs and vectors available at an affordable price to fit all your image needs.
Xhtmlit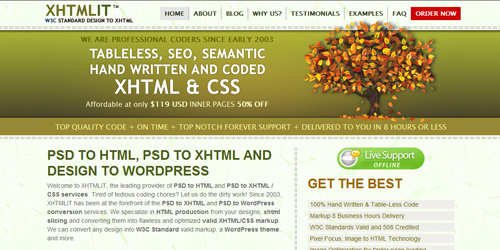 Prize: 1 Winner of Professional Package worth $180 and 1 winner of any Package with WordPress Implementation worth $195.
About: One of the original XHTML/CSS markup providers on the web. Since those humble beginnings, They have expanded their range of services, developed new techniques and coding practices, and kept pace with changing technologies..
Contest details
Tweet this Post or Share on Facebook then leave One Comment for you to be included on the draw.
All comments will be accepted until March 16, 2011
Winners will be announced on March 17, 2011.
Make sure to leave a valid email address so I can contact you if you win.
44 Winners will be chosen randomly on a random generator.