There are different Art forms that fascinates us. One of those would be the paintings we see in the streets particularly on walls, on the ceilings of buildings or houses or even buses. This artwork is called a Mural. It makes the space look more attractive and a lot more appreciated. This too is an expression of one's self as what most artworks are only that in this type, the expression is in a huge space and not just a small canvas. It was in the 30,000 BC that murals started and there are even a couple of such that survived to be of proof and they are in Egyptian tombs.
Two of the most appreciated Murals are Graffiti and Street Art which paved its way through contemporary wall painting. There are also Conceptual types of murals that may look so real and set your hearts in awe. In this post, we take you to the world of Art once again and let you see A Variety of 30 Really Awesome Mural Paint Art Examples that you may also take to the ceilings of your rooms, street walls or parks or to your artistic hearts…
You may want to take a look at the following related articles:
Mural Painting FPT Arena II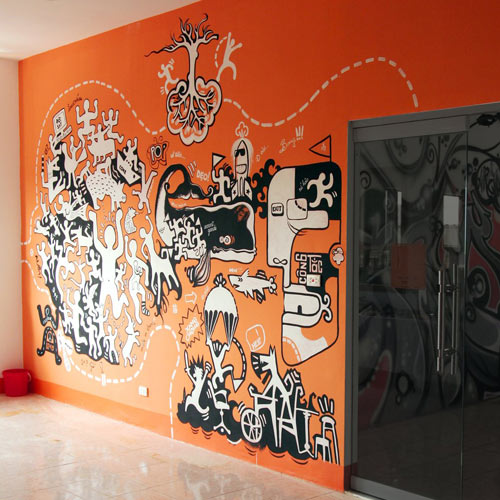 Image: HiepHD
A Mural Painting done at the FPT-Arena Center II with the artist's friend. Media used was a direct brush on the wall with the use of industrial color.
Octopus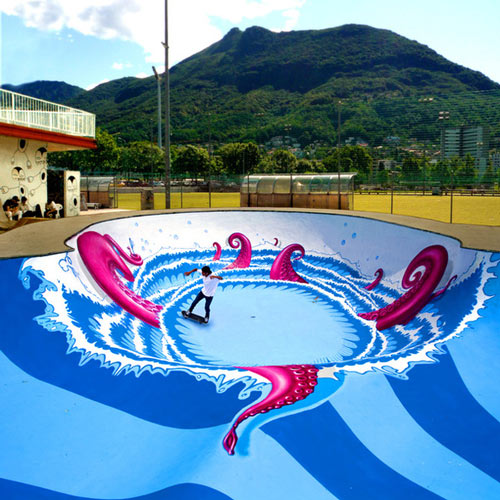 Image: Christian Rebechi and Paolo Togni
An outdoor painting done at the pool of Skaterpark, Lugano (CH) using spray paints.
Endless Conversation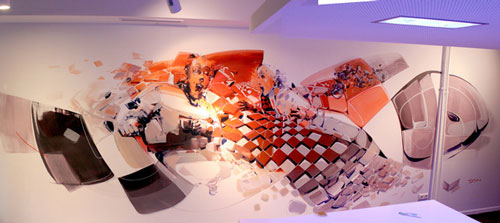 Image: Robert Proch
This Mural Painting has been done in Berlin, Germany.
Piecing it Together Mural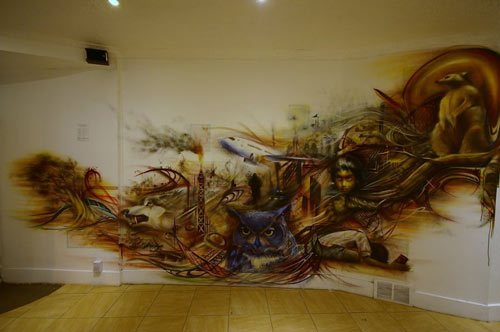 Image: AaronLi-Hill
This piece has been the main attraction at the Piecing it Together Solo Show – Funktion Gallery 2009.
Traffic Mural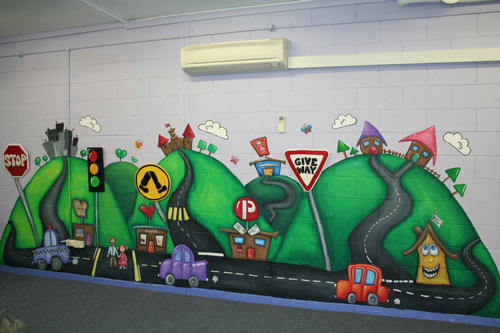 Image: Yocheved
This mural has been done at a pre-school.
Freeform Flow Murals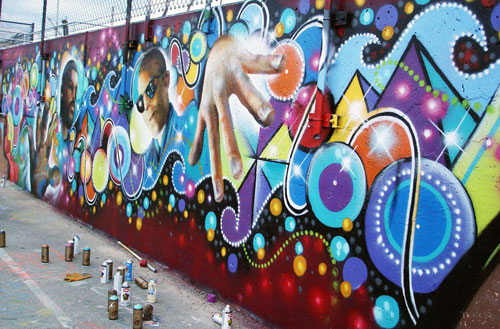 Image: Matt W. Moore
An artwork in celebration of Geometry, Asymmetry, unexpected Flow and Freestyle Process as stressed out by the artist.
Commissioned Mural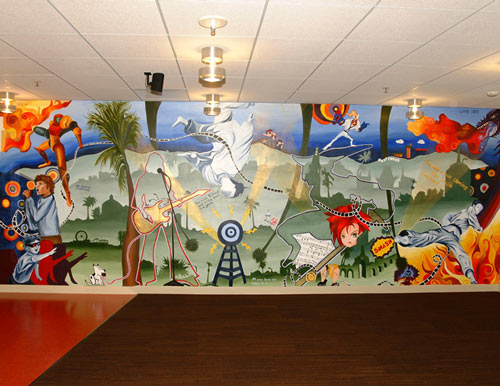 Image: pennyroad7
This Commissioned Mural has been done for Infospace, Inc. in Los Angeles, California.
Mural Installations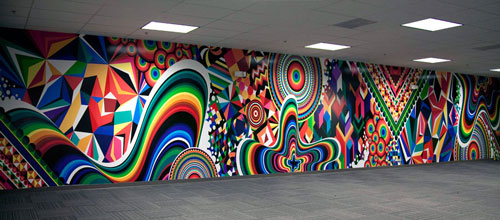 Image: Matt W. Moore
A mural painting art done for Casemate HQ in Atlanta.
Mural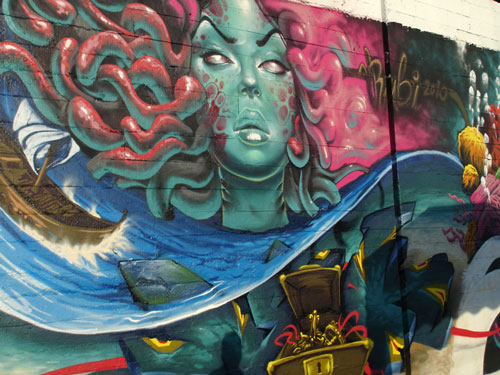 Image: TurkesART
The details of a mural painting which features Saturno AGS, Sol, Rubi and SPain.
Mural for Gdansk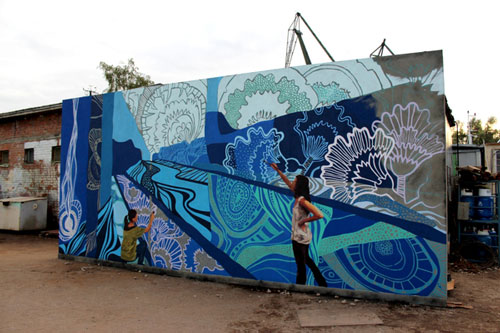 Image: Anna Taut
Mural painting done for GDansk Commercial with the theme "Gdansk beyond the frame".
Mural Creativa Autores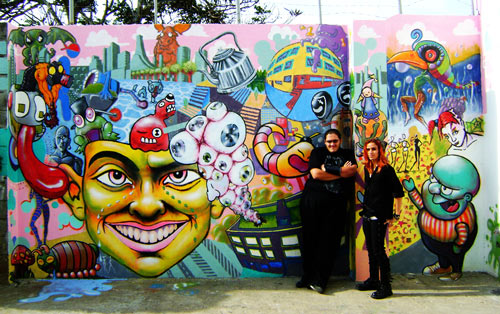 Image: El-Shogun
This mural stands with the artists.
Mural Foto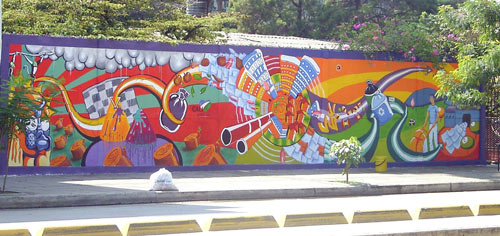 Image: ivandark
The mural stands 15m x 2.5 m in height.
The Knowledge Project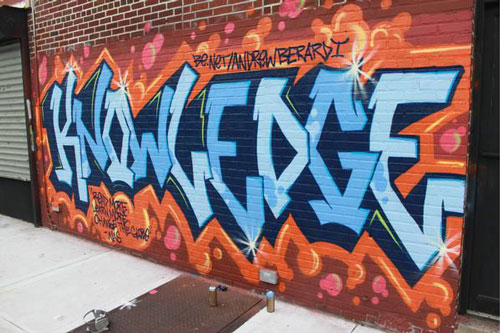 Image: Andrew Berardi
An outdoor mural aiming to inspire passersby.
House of Frankenstein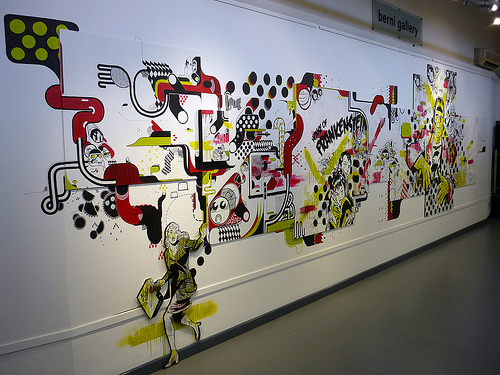 Image: Hugh Rose
The artist behind this materpiece is from Bristol, United Kingdom.
Mural Art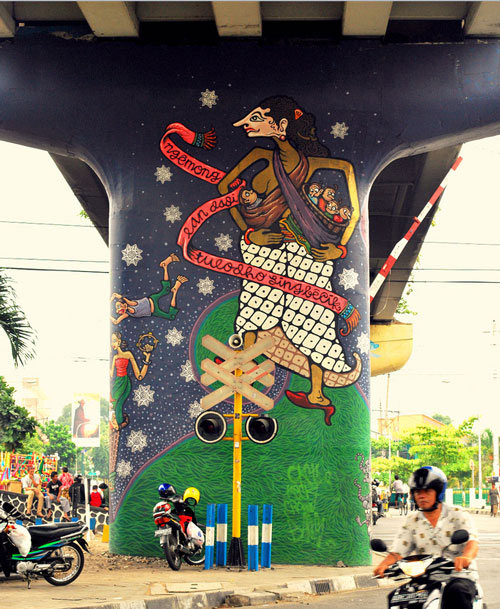 Image: yttria.ariwahjoedi
A mural art done in Yogyakarta, Indonesia.
Color Spotting: Abstract Mural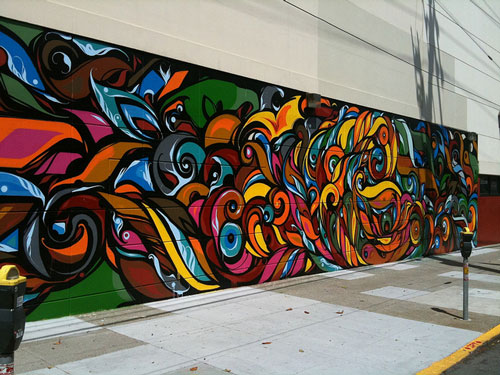 Image: dariusmonsef
An Apple iPhone has been used to take a photo of this masterpiece.
Fashion Illustration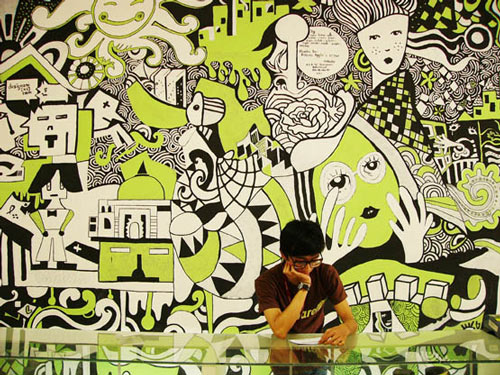 Image: Nani Puspasari
A mural painting at the House of Rotten Apple.
Atlantis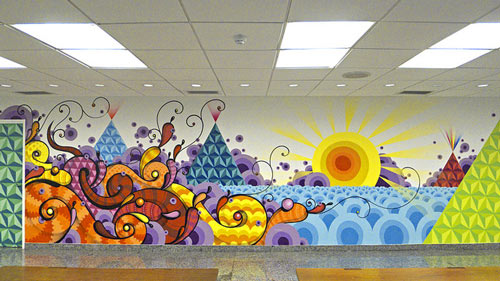 Image: highraff
A Panasonic DMC-LX5 was used to capture this mural.
Mural Painting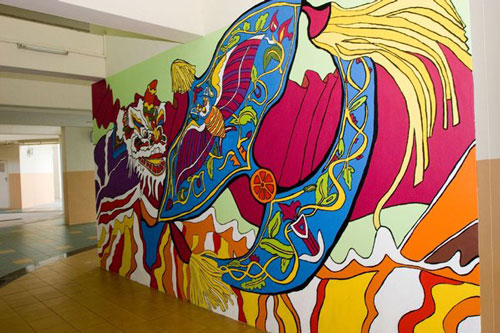 Image: DracuLeon
The theme on the painting is based on Singapore culture.
Mural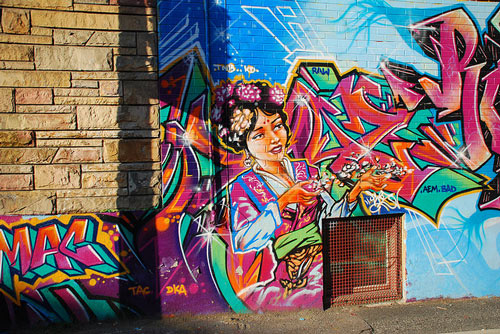 Image: Loreleianne
Used to take this masterpiece is a Nikon D80.
By Yearz, Spot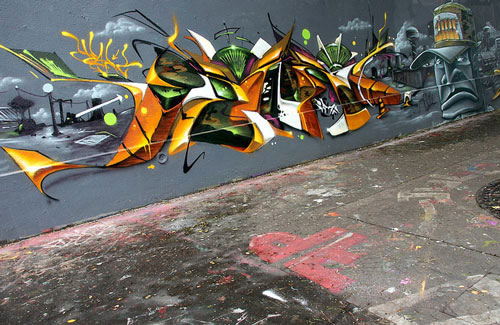 Image: oeildetat
The mural painting photo was taken using a Canon EOS 500D.
Brésil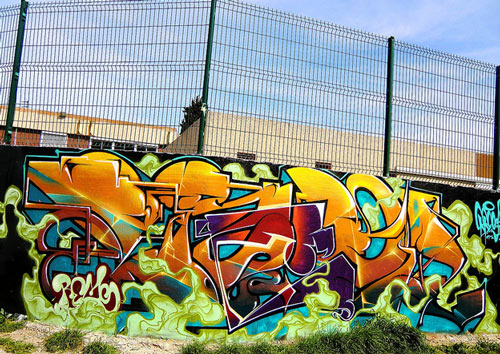 Image: >sOke<
A recent mural painting by Bims.
Tracey Avenue Mural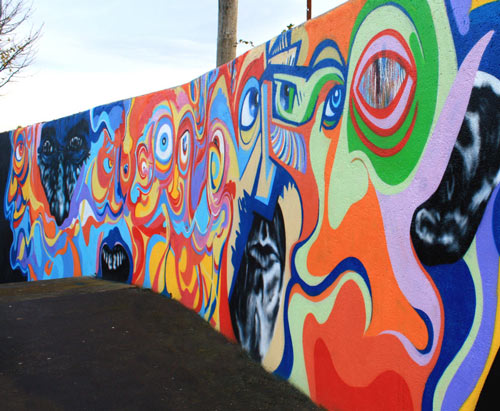 Image: KevinmcGloughlin
A commissioned mural painting done for the Borough Council in Sligo.
Paint Your Faith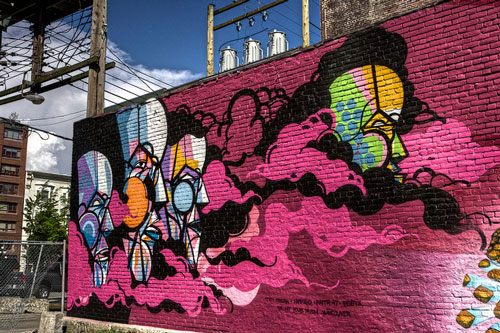 Image: S.Vegas
A Canon EOS 40D captured this Mural.
Mural Paint Art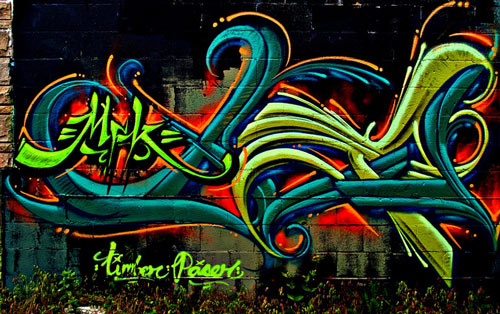 Image: dax46407
It was an Olympus E-520 that was used in taking this Mural Art Painting.
Tats Cru in the South Bronx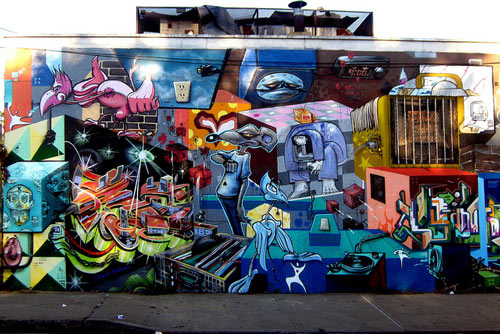 Image: Tara Murray
A Canon PowerShot A470 captured this artwork.
Mural Paint Art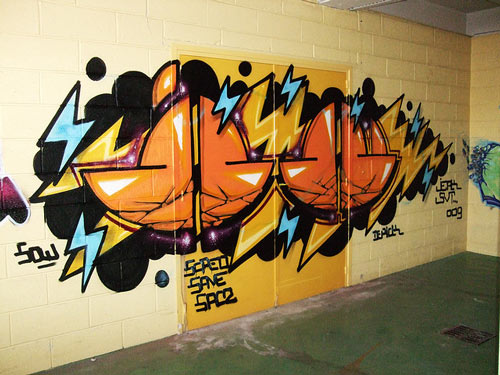 Image: jeak1
An indoor mural painting.
January 2011 Office Exterior Mural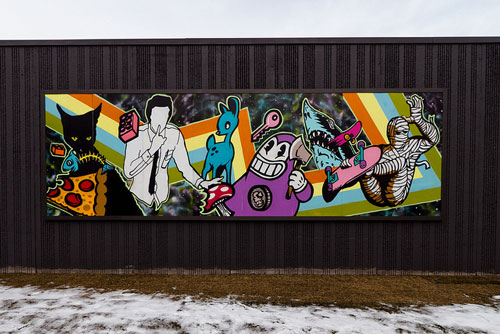 Image: Threadless 365
Just a recent mural which a Canon EOS 7D captured.
Street Art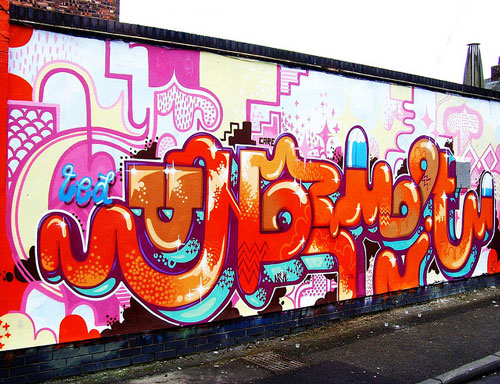 Image: Tony Worral Foto
Mural art done at the Ship Inn at Preston.
Walls 2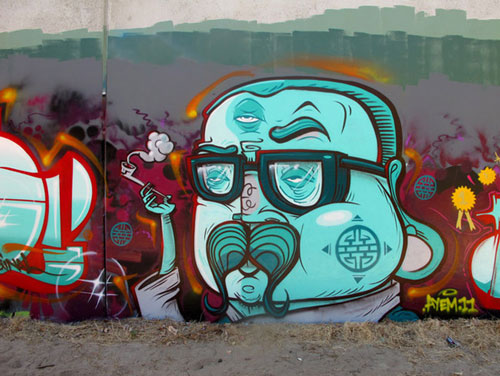 Image: YOK
One of the new walls that the artist has been painting recently.
There is so much to be artistic about and there's always more that one can do if only there's the passion and the willingness in the field of art. So after seeing such an awesome set of artworks in Mural Painting, how do you an an artist or as a viewer express yourself through art? Let's talk about it here and you can even share with us your artworks!