It would really be satisfying if you could handle your time, express your creativity and still be your own boss. You might want to do some freelancing job as a web designer for it could give you these benefits. You might even earn more than what you are recently earning. Many freelance web designers even love this job more than being employed. But not everything about freelancing is good. There are still certain aspects in the job that is challenging like promotion and marketing. But still, with the right practice, being a freelance web designer can be truly fulfilling.
In this post, we will give you 12 tips to that will help you succeed as a freelance web designer. Since it is a challenging job, you really need self discipline and control in order to succeed. You also need to cultivate certain attributes like patience and understanding. But aside from that, there are still other things you need to take account of. Check them now.
1. Love your work.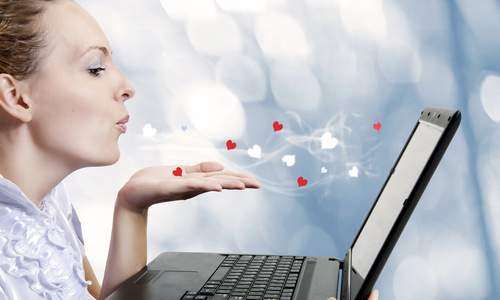 Image:shutterstock
Passion is very important. If you love what you are doing, you wouldn't find it hard to succeed in the field. In the first place, you are there because of that passion. You will not find it hard to allocate time for it and you will also find it easier to deal with clients. If you really have the heart in your job, your clients will feel that and they would also love working with you.
2. Establish your reputation.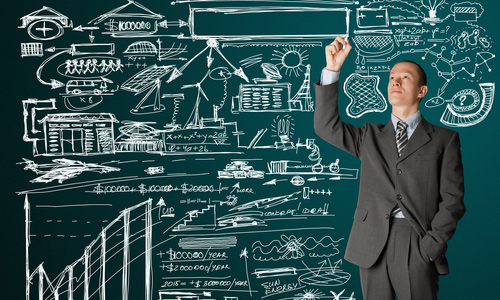 Image:shutterstock
Having a good online reputation is a must. No one would opt to hire you as their web designer if you do not have a good reputation. Do this by asking for feedbacks from clients whom you had successful projects with. Blogging can also help you build a reputation by showing them that you are an expert on the field through your posts. You can also try guest posting on other's site to expand your audience and to improve your reputation.
3. Practice blogging.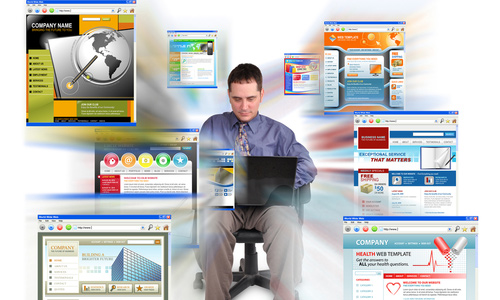 Image:shutterstock
Since you are a web designer, make a blog that is related to web design. This way, you can inform your readers that you are equipped with enough knowledge on creating a website. You can have a separate blog from your website wherein you share different ideas and topics regarding web design. Having a blog gives you the opportunity to be more personal with your visitors.
4. Have a portfolio.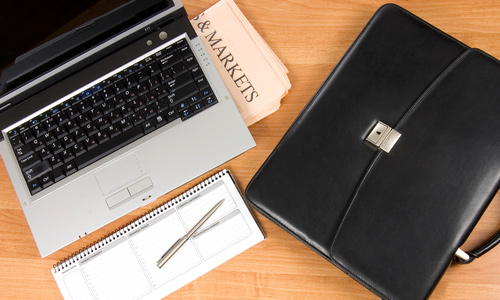 Image:shutterstock
An online portfolio is a must for you especially that you are into freelancing. You need to make a portfolio so that your clients can see what you can offer them, the quality of your work, what kind of designer you are and all the other details about you that they want to know. Make sure to place all important things in it so that they will get what they need in just one stop and you will also get your clients immediately.
5. Learn SEO.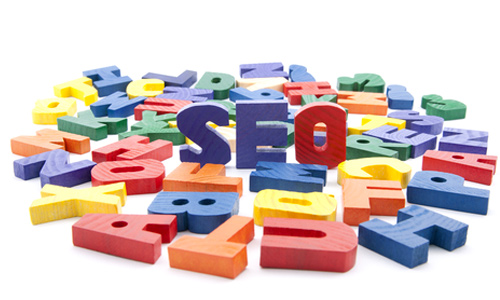 Image:shutterstock
You are aware that SEO is important for every website to make a site truly successful. Start doing this with your own website. If you have a high ranking on search engines, clients can easily find you. Then, you really don't need to go far in looking for clients because they will be the one to come to you.
6. Extend your network.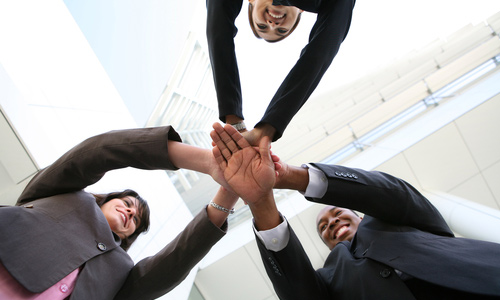 Image:shutterstock
Do a lot of networking. Make use of social networking sites to promote your website and blog. But everything doesn't just end on the internet. You also need to extend your network of friends and fellow designers by attending seminars, workshops and others. You might look at networking as a bit scary but it isn't. It is as simple as hanging out with people from the same industry.
7. Use right typography.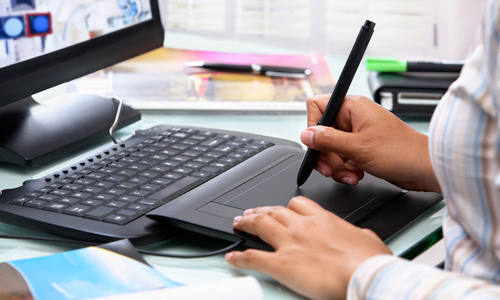 Image:shutterstock
Using the proper typography gives a good impression on you as a web designer. It shows how you can interpret a particular website. Also, start this by using good typography in your own website and blog. This could also be part of your brand. When they see your typography, they will know it's yours.
8. Pay attention to details.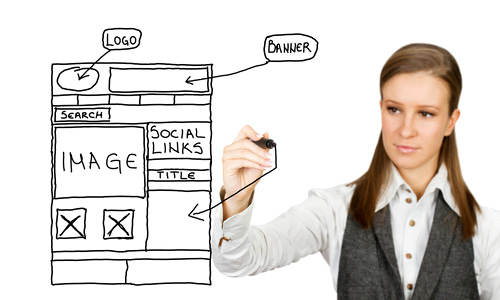 Image:shutterstock
You can't just make a website that is merely okay. You need to have a great website in order for your clients to know that they can really rely on you when they come to you for their sites. You can create a great website if you will look into the details of your site like optimizing your images and determining ways to improve promotion of your site.
9. Have easy site navigation.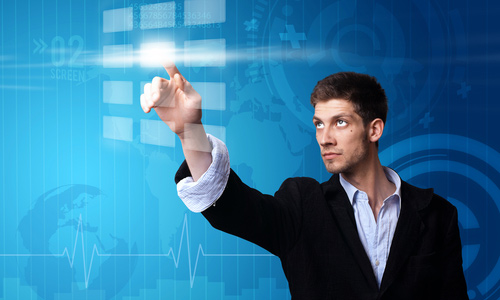 Image:shutterstock
It doesn't mean that just because you are a web designer that you can over-do your site. Just make sure that your visitors can easily navigate it and look into some important points in it. The number of visitors would be useless if they cannot get what your website is trying to tell them. Make a good design but have a good navigation. Be sure your site can be understood by visitors.
10. Continue learning.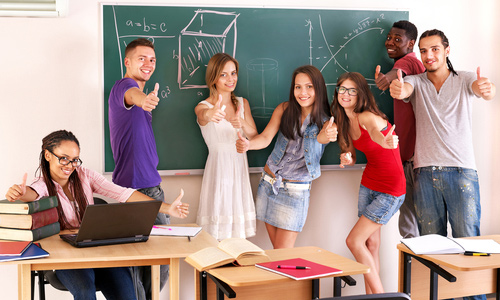 Image:shutterstock
As you work on your website and in other people's site, there are new things, ideas and techniques that you will encounter. Continue learning and asking questions so that you will improve as a web designer. You can even look for resource online that can also help you learn more about web designing.
11. Manage your time.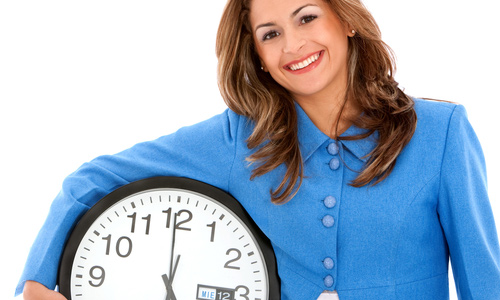 Image:shutterstock
You can be successful if you know how to manage your time. Freelancing could give you the freedom to do what you want for a particular time because you are your own boss. But it doesn't mean that you can disregard time management. This is even more important to make sure that you are able to do all the projects and you can also submit them before the deadline. You also need to have a good work-life balance for this greatly affects your work performance.
12. Always practice professionalism.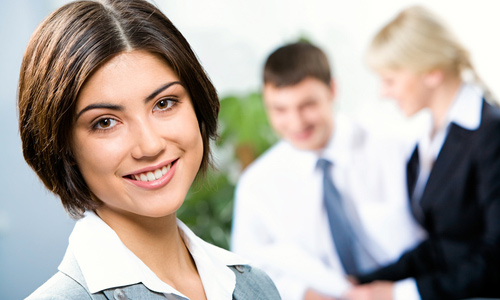 Image:shutterstock
Remember that you are dealing with business here. So always be professional not just in your blogs and sites but also in dealing with clients. You should also see to it that you use the right words when you communicate with clients through email or in person. This way, you can easily gain the trust of your clients.
It's Your Turn Now
These tips we have given you are merely guides for your success. It does not necessarily mean that following those will already bring you to the top. But if you will really be serious about succeeding as a freelance web designer, you will even do more than what we have stated here. How about you, what are your tips for freelance web designers?