A logo is not only a design for a company as it features the essential character of the firm in the least complicated, entertaining as well as communicable way. A company logo helps in building a trademark and identity of the firm and as well conveys the objective of the company easily towards a particular sector with serious motives. In today's logo design inspiration post, we are going to feature several logo designs inspired by an animal which best symbolizes the spirit of fun and mischief – monkey. A monkey provides a little sense of humor to an otherwise classy emblem or perhaps a level of trendy elegance when created in a dark subjective style for street brands, entertainment and the fashion industry. The cute and playful designs of monkey logo are likely to cling in your mind for a longer period as compared to a typical logo using an non-living thing that is why it is becoming more popular these days.
Take a look at these 33 Amusing Designs of Monkey Logo for your inspiration. These monkey logo designs really look so cute that is why they outshine and stand out from the crowd. Browse this list right now and start on finding your inspiration. Enjoy!
You may also want to take a look at the following related logo design articles:
Monkey Burger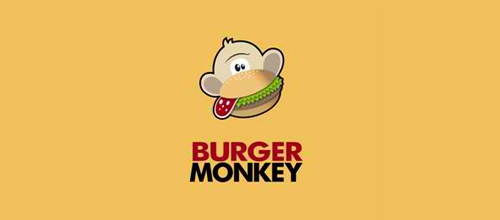 By: chrisworks
An eye-catching logo design which is great for fast foods, restaurants, take-aways, burger shop.
Source
Photo Monkey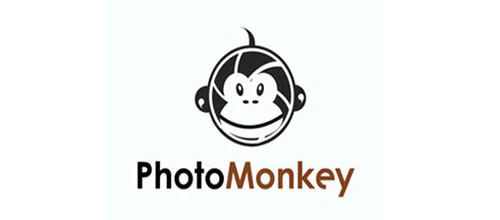 By: tboydesigns
A logo design of a monkey made from a camera shutter.
Source
Lilmonkey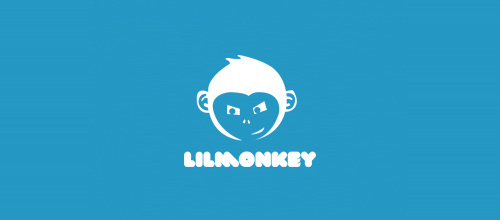 By: CreativeCollusions
A logo design which works well for an on-line site or possibly a service including children.
Source
Monkey Flash!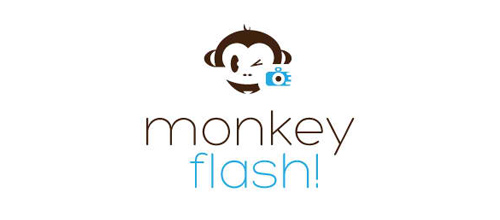 By: lukedavies
A branding logo which is ideal for a funky photography business with a creative edge.
Source
ABCDEFG Monkey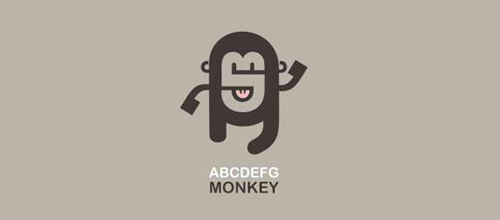 By: instudio
A logo mark which is great for children organizations, schools, design & creative services, entertainment, internet & web companies.
Source
Monkey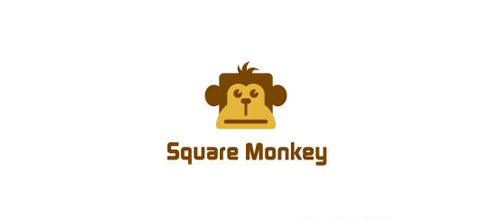 By: jerron
A logo design which was created for a London based graphic design company designing websites for small companies.
Source
Bonobo Games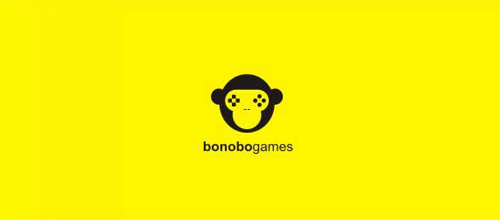 By: shrubowski
A logo designed for a developer of video games.
Source
Cool Monkey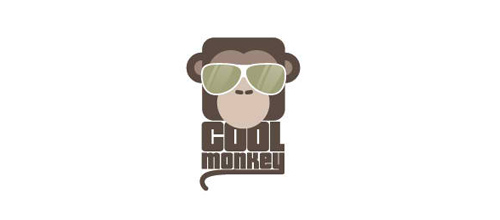 By: tasbo
A logo design which is ideal for animal clothing, watches and accessories shop.
Source
Tools of Law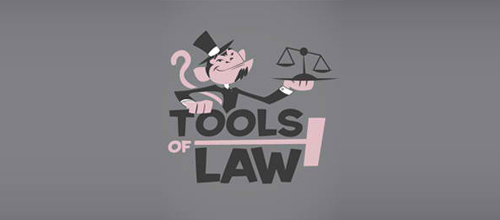 By: briannutt
A logo designed for a company that develops easy to use on-line legal tools and contracts.
Source
Fun Mania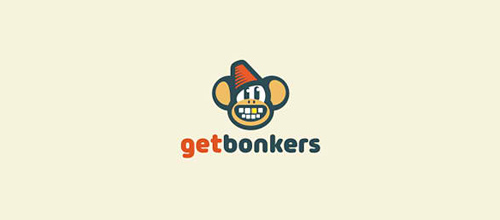 By: sanya
A logo which is great for anything related with games.
Source
Monkey Rock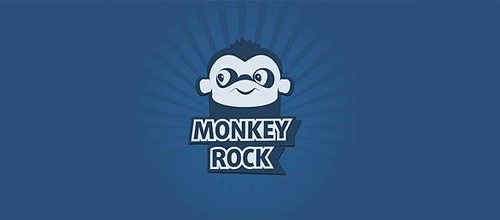 By: Bunkoff
A logo designed for a festival of rock music in the open air.
Source
ThugMonkey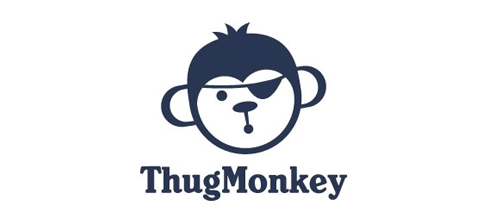 By: fatboyjim
A logo design which is suitable for media or fashion.
Source
MonkeyCode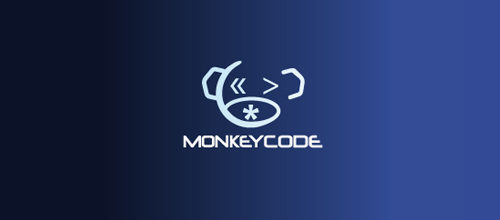 By: maizpop
A mark which is perfect for a tech brand or internet related company.
Source
Monkey Business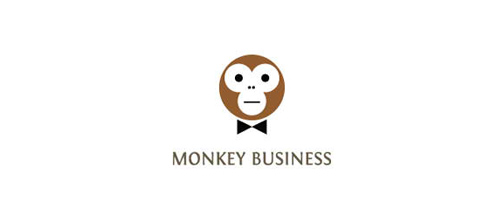 By: lion king
A logo design which can be used for any business, specifically for business related company/project.
Source
Box Monkey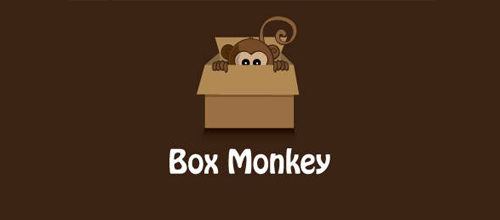 By: RaspyDesign
A logo design which is ideal for a variety of companies.
Source
Monkey Time Children's Apparel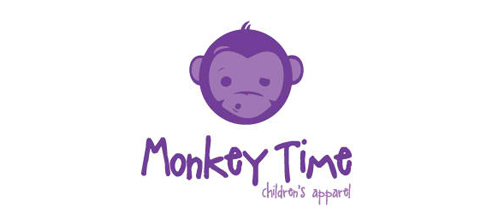 By: dschaub
A logo design which fits well for any designer/distributor of childrens' clothing. It may also be appropriate for gaming and web search companies.
Source
Misfit Generation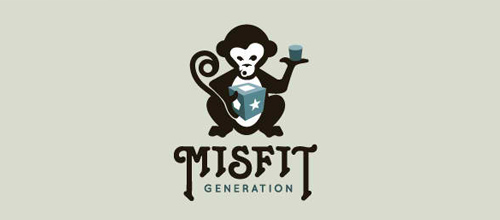 By: xcrispy
A logo designed for an acrobatic performance group comprised of members from all walks of life and professions.
Source
Excentric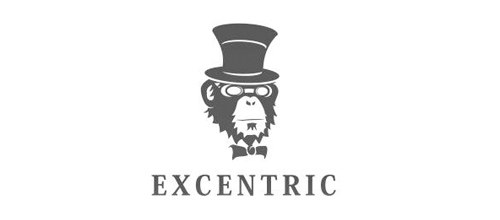 By: Corvus
An elegant logo design which works well for any business.
Source
Blind Monkey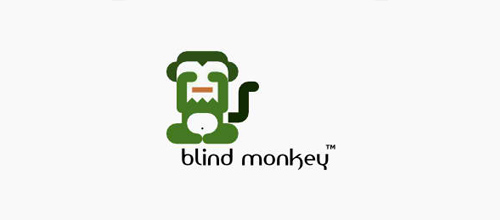 By: timgws
A logo designed for a programming company.
Source
Point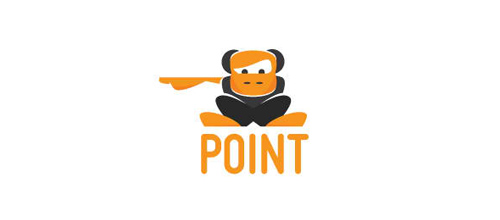 By: Likk
A logo design which is ideal for any creative business (creative agencies, consulting, games development etc.)
Source
Monkafe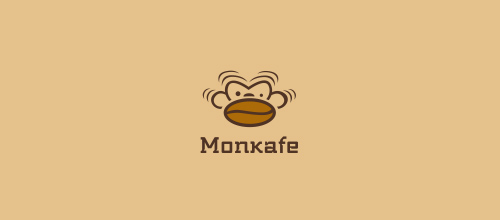 By: MilCaras
A good brand which is perfect for any coffee shop, cafe bar with a funny point.
Source
Moncheeky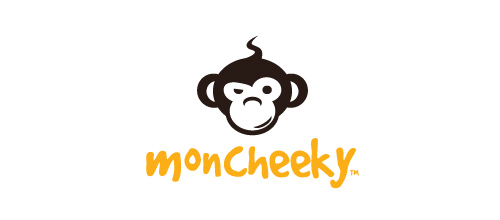 By: blueii
A logo design which can be used on children and teen apparel.
Source
Mono Audio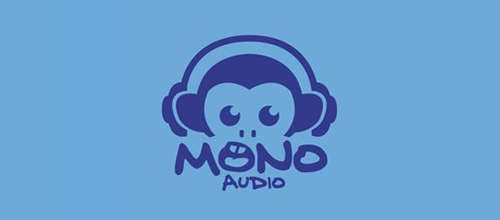 By: doghead
A logo design which was created for a music studio.
Source
Monkyd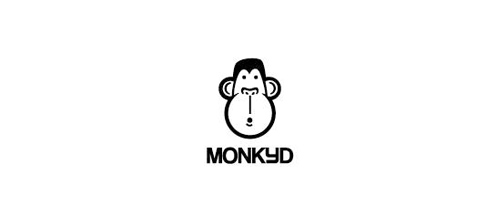 By: MilCaras
A logo design which works well for many industries, entertainment, media, communications, web, blog, apparel, and more.
Source
Monkini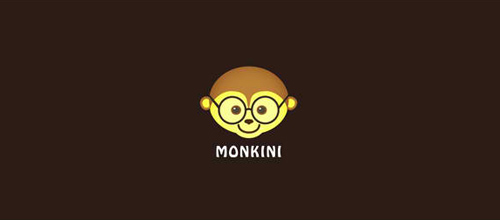 By: theseashells
A logo mark which is perfect for children education, stationery or animals related projects.
Source
Pack Chimp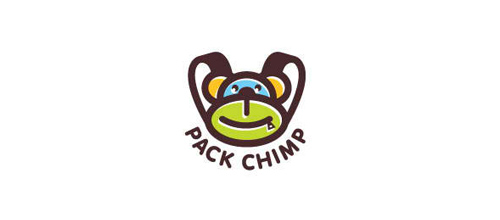 By: jerron
A logo designed for a website that sells primarily school bags.
Source
Moonape Records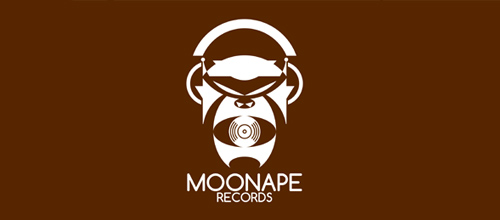 By: parunvonmonkey
A logo design which is perfect for a new record label to promote their electronic music.
Source
YellowMonkey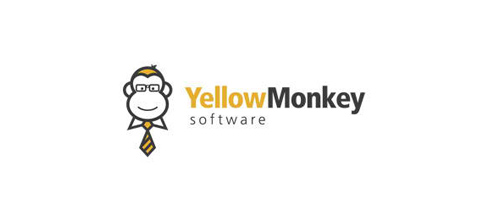 By: Bouchardoli
A logo created for a software company.
Source
Voodoo Monkey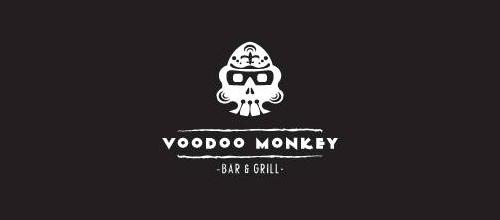 By: jgarnerdesign
A great mark designed for Voodoo Monkey Bar & Grill.
Source
Blue Baboon Creative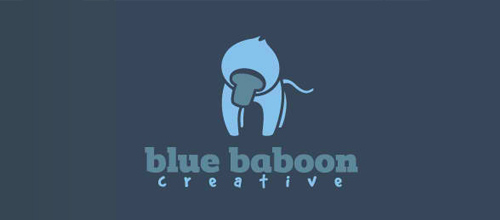 By: aldrich
A logo designed for a creative design agency based in Vancouver.
Source
Chipmac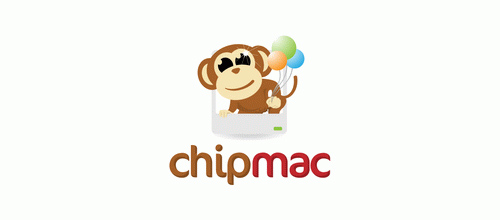 By: logodad.com
A logo design which is ideal for children's apparel, toy brands, party favors shop, entertainment or media segments, for illustrative purposes, or anything else the buyer may see fit.
Source
WiseMonkee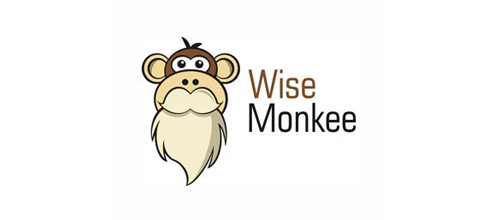 By: Shtef Sokolovich
A logo which is perfect for arts,entertainment, media and also for pets and animals.
Source
LOL APE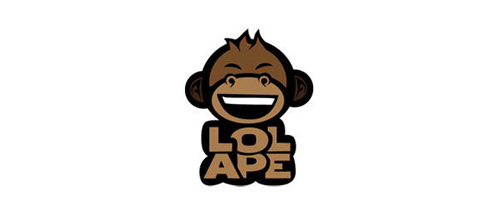 By: KniazDesign
A logo design which is good for any industry.
Source
Did you have an idea right now on how to make your logo design more memorable? We hope that this logo design collection can be of great help to you.