Body Painting is one of the beautiful forms of body art; unlike tattoo, these are only temporary and last only for several hours. Human body is a great medium which is used by some artists to express their fantastic ideas. This kind of art transpires around the world and is widely used in different manner of creation. Today, we'll get to look into a dazzling work of an artist, who inspired his art in utilizing fluorescent paints and photographed behind black lights where he came up with an illuminating artwork.
John Poppleton, an American artist and photographer, residing in Northern Utah, who is very passionate in creating a something different artwork. In his latest masterpiece, he incorporates the magnificent views of the space and landscapes with the beauty of female forms. The magic of this art was painted with fluorescent tint and shoot under black lights to unveil the inventiveness. Sneak a look on some sophisticated wonders of universe and adore them!
Mountain Milky Way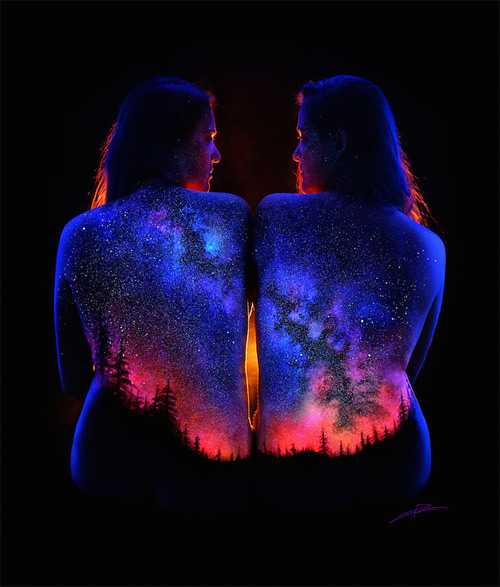 Sandra's Waterfall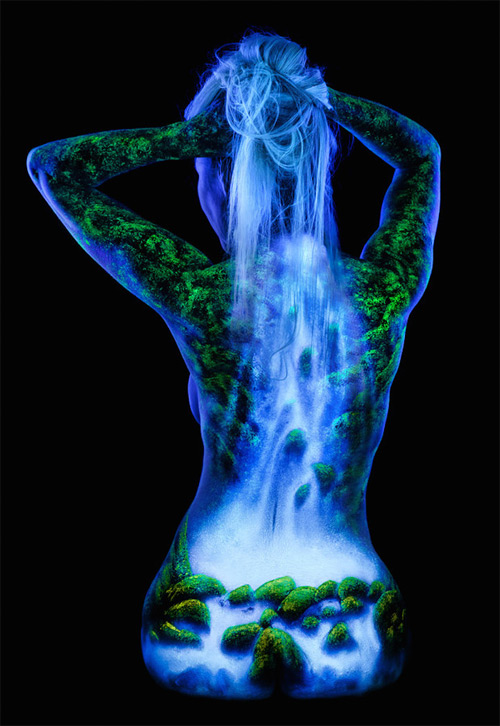 Anna's Sunset Lake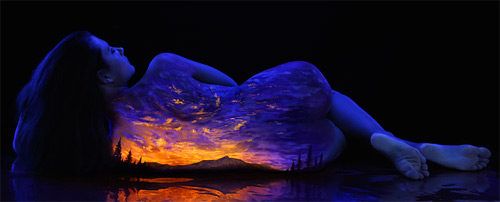 Anna's Back to Space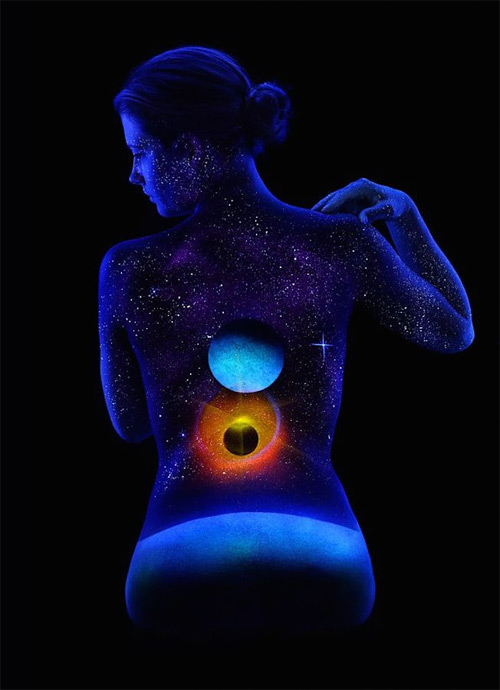 Rebecca's Mountain Lake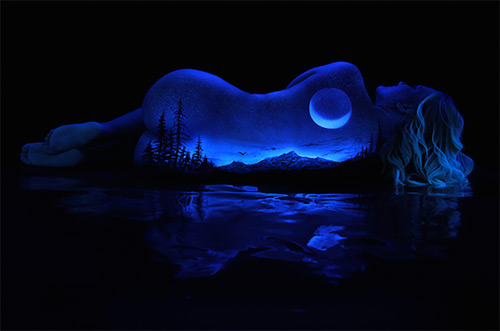 Sandra's Nebula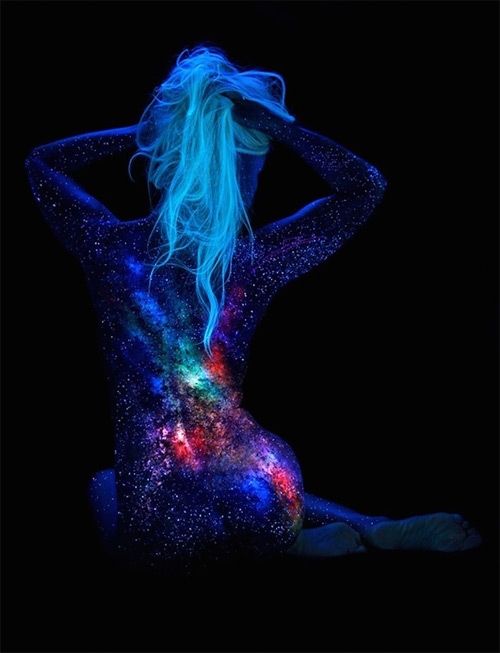 Emily & Kim's Tropical Paradise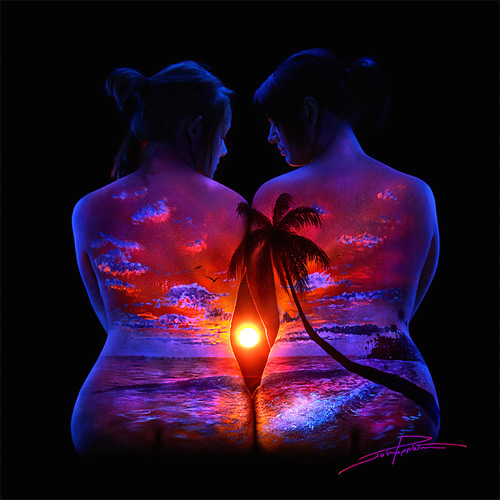 Liz's Northern Lights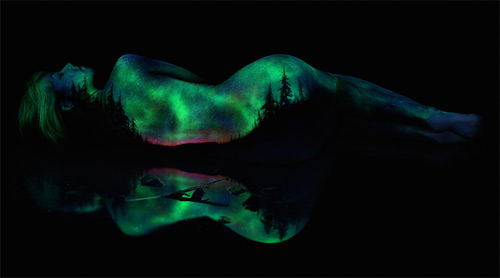 Sandra's Desert Storm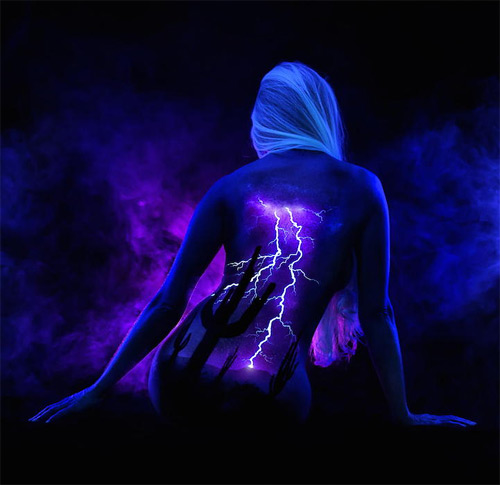 Mary's Mountain Lake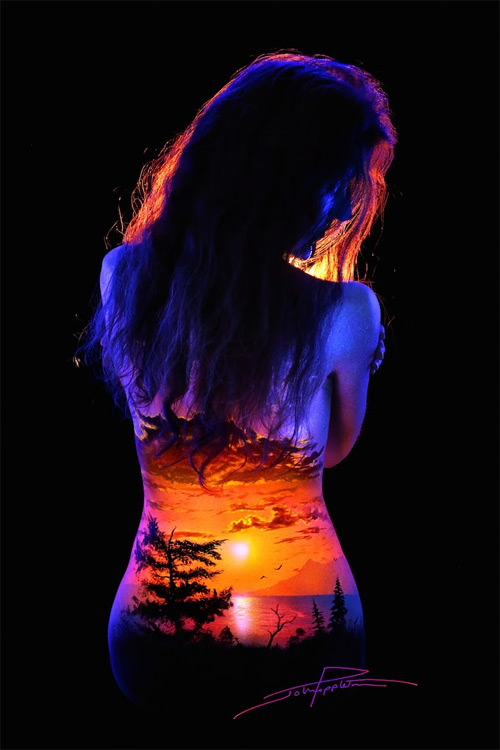 Sandra's Mountain Lake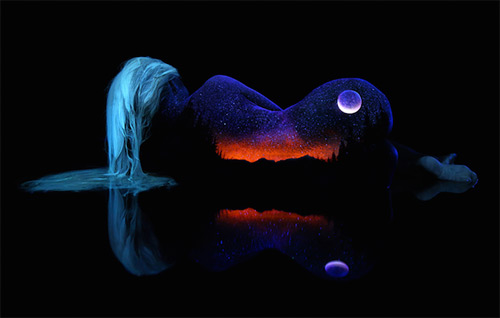 Worlds Beyond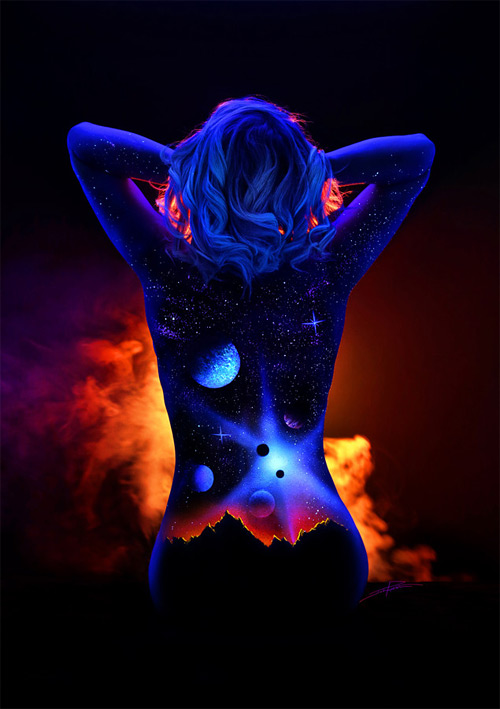 Through the Fronds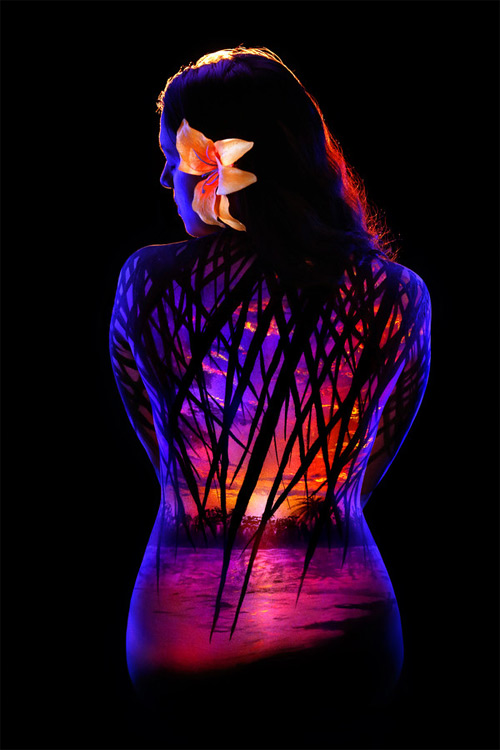 Lizz's Lanterns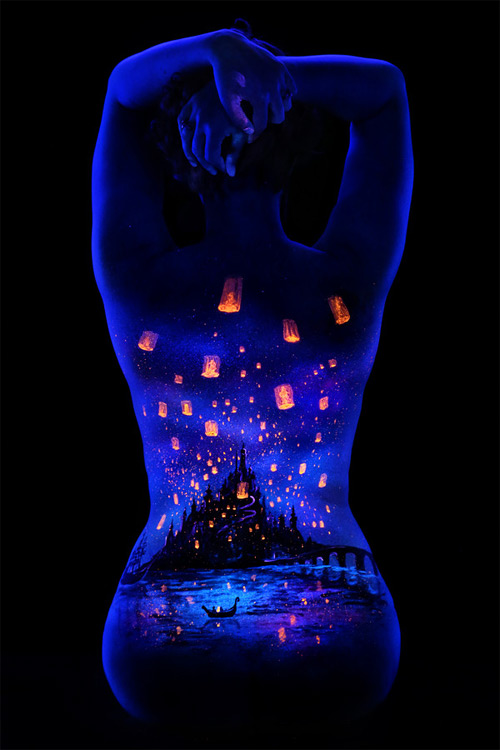 Kylee's Tropical Sunset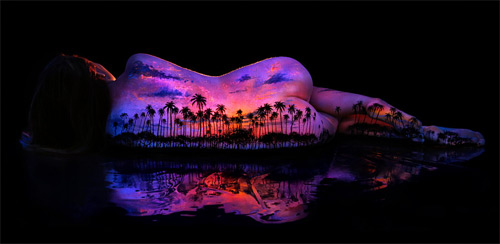 To see more of his works, visit John Poppleton on his website. It'll be great to hear anything from you, feel free to leave your comments and opinions.