Creating your own designs as gifts to other people is a good way to impress them and to show them how special they are. Although, there are so many readymade stuff in the mall that one can get, it would be a lot better to create a customized gift that comes from the heart. With this, you can express yourself better and show your receiver what you really want to tell. This day of hearts, you can make use of various resources to enhance your designs like Heart and Valentine Patterns. Also, you can try using other type of patterns, brushes and others.
So, today, we will be giving you a Collection of Hearts and Valentine PS Brushes to help you create your V-day design projects and personalized gifts. We hope that you will find this collection useful. Here they are:
You may want to take a look at the following related articles:
Hearts II Photoshop Brushes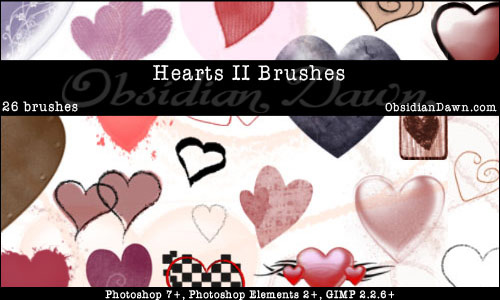 By: obsidiandawn
Enhance your artworks using this hearts photoshop brushes.
Hearts Photoshop Brushes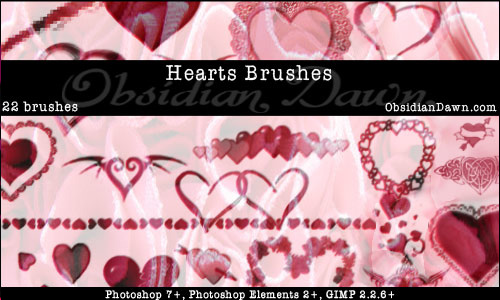 By: obsidiandawn
Choose from 22 lovely brushes to make your design pretty.
Vector Style Heart Photoshop Brushes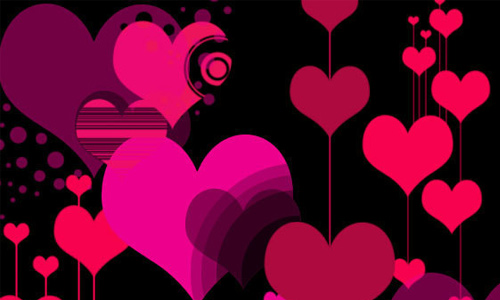 By: MelsBrushes
A set of 20 heart brushes you will surely love.
Grunge Heart Brushes Photoshop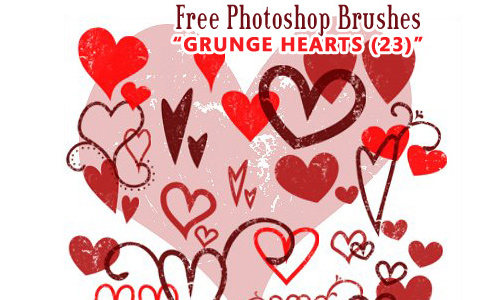 By:Graphics illustrations
You will surely find the right brush from this set of 23 grunge hearts.
Hearts of Today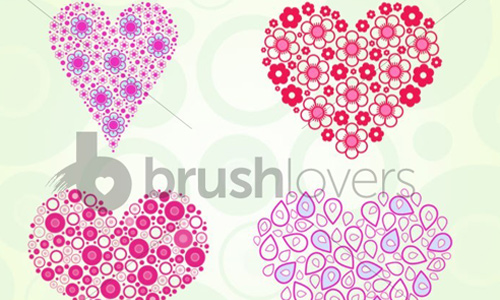 By: BrushLovers
Vector shapes enclosed in heart shapes makes this heart brushes unique.
Photoshop Brushes Hearts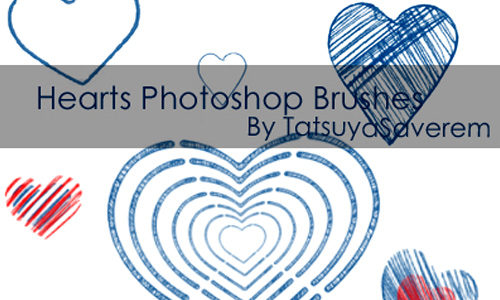 By: Tatsuyasaverem
Another set of pretty brushes that is apt for your design.
Bokeh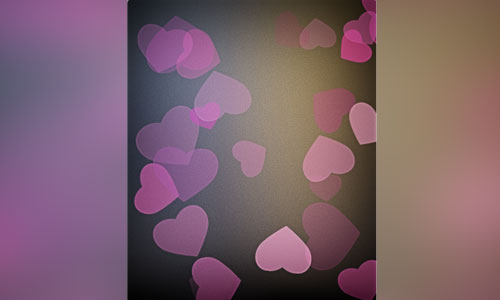 By: vadimfrolov
Make lovely frames with this set of decorative heart frames.
Heart Brushes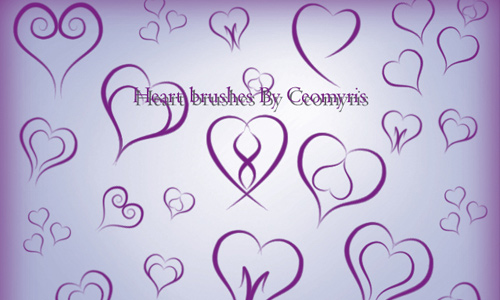 By: Ceomyris
Show your creativity using this set of heart brushes.
Yanagi Love Brushes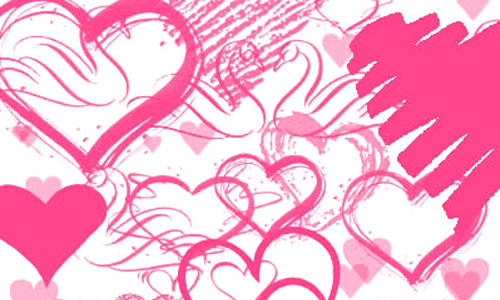 By: Yanagi-san
You will come up with great designs using this set.
Heart Doodle Brushes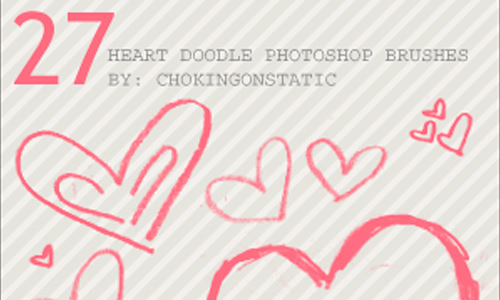 By: Chokingonstatic
Show your emotions through this doodle heart brushes.
Photoshop CS Heart Brushes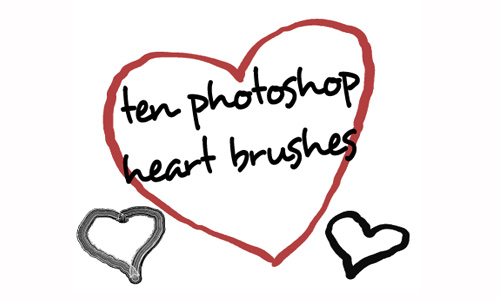 By: Gorjuss-stock
Ten photoshop brushes you can choose from.
Detailed Hearts Brushes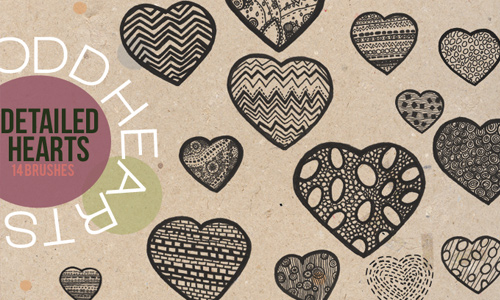 By: oddhearts
Various designs are seen in this set of brushes.
Brush Hearts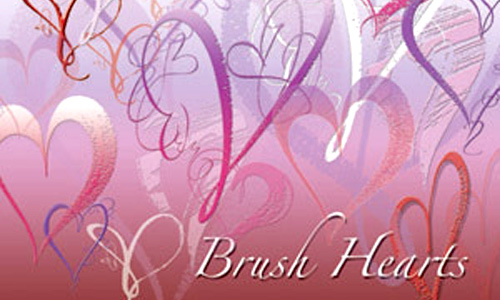 By: Elizaletterist
A set of heart brushes for a more stunning design.
Heart Brush Set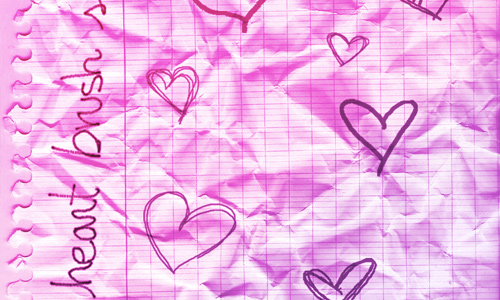 By: hermy87
Make your work unique with this brush set.
Heart Brushes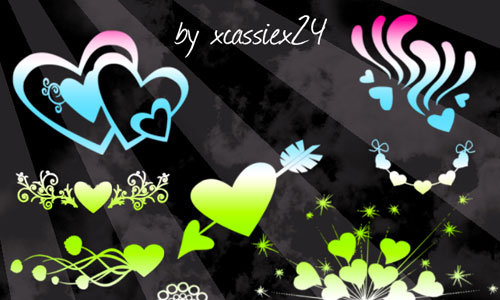 By: xCassiex24
This set of heart brushes will make your design lively.
Valentine Brush Set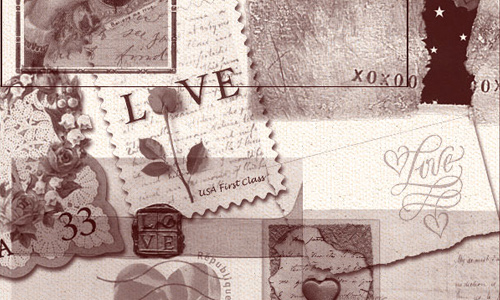 By: crucibelle
Add a distinct touch to your work using this brush set.
Valentine Brush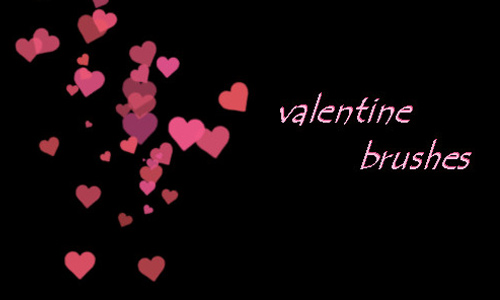 By: digitaltouch
Use this set of Valentine brushes to make your work impressive.
Heart Fractal Brushes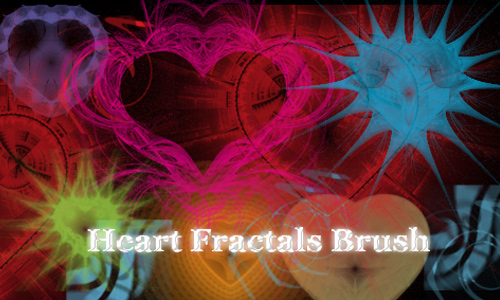 By: chiaopi
Great fractal heart brushes for a more stunning output.
Valentine Floral Heart Brush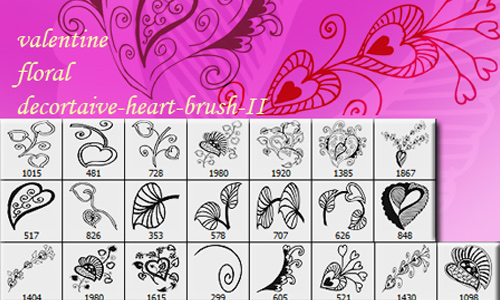 By: designersbrush
Floral hearts are indeed pretty for your works.
Valentine Floral Heart Brush 2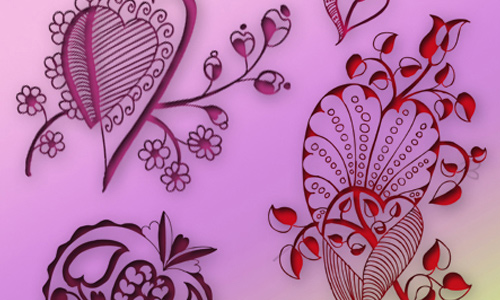 By: designersbrush
Pretty hearts with lovely flower designs would make your day.
Heart Vector Brushes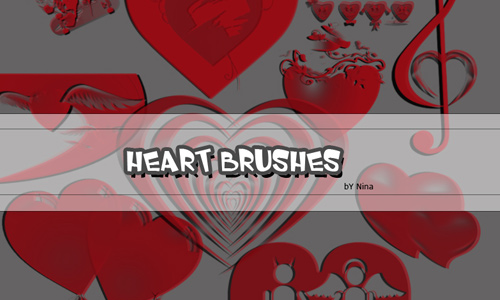 By: flina
A set of heart brushes that you could use.
My Heart Brushes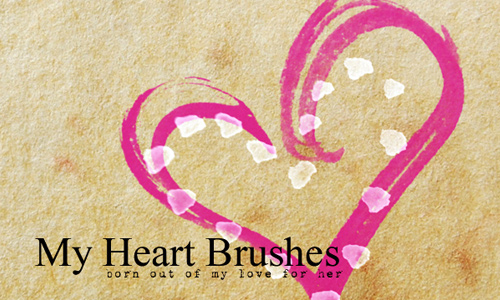 By: mcbadshoes
A set of lovely heart brushes just for you.
Valentine Mega Art Brush Set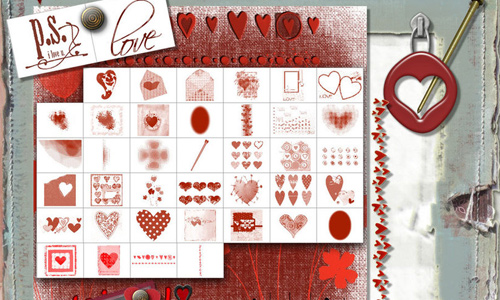 By: diamara
You will surely love this set of different stylish heart designs.
Brush Pack Hearts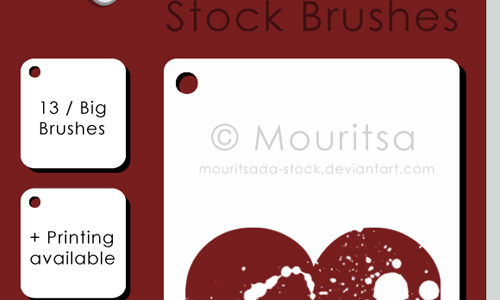 By: mouritsada-stock
Beautifully designed heart brushes with various styles.
Valentine Brushes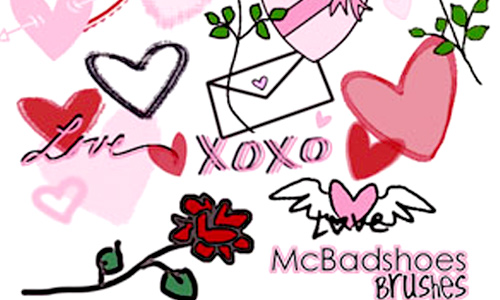 By: mcbadshoes
With hearts that comes in different designs, this brush set is certainly pretty.
Spatter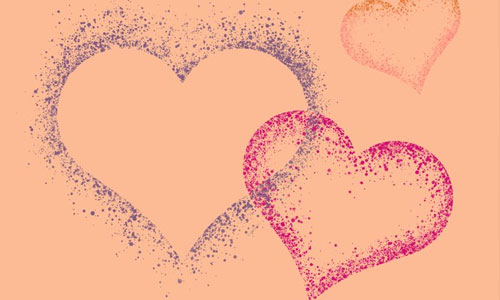 By: DynamicBrushes
Paint spatters on paper set off these heart shapes for a pretty effect.
Damaged Skulls Heart Brushes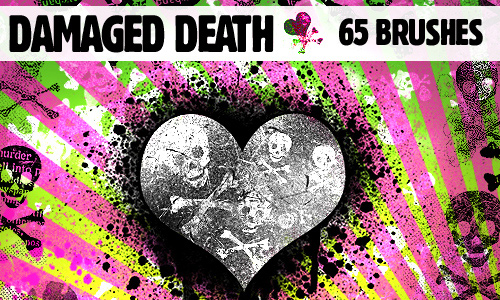 By: keepwaiting
If you want a touch of goth to your designs, you can use this pack of 65 brushes with hearts and skulls combined.
Valentine 2010 PS Brushes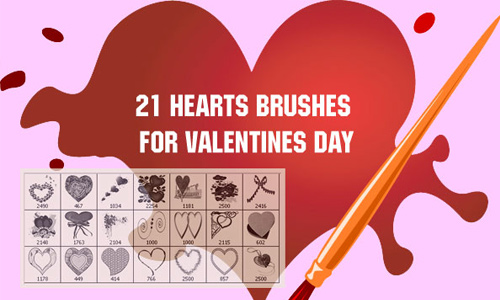 By: fiftyfivepixels
This one is the brush pack that suits your sytle.
Love Doodles Brush Set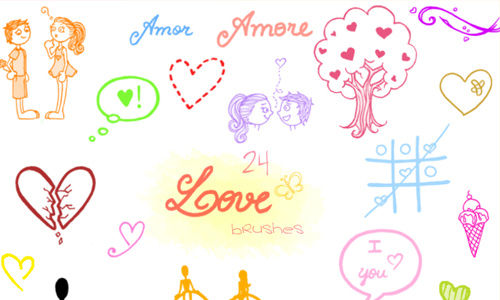 By: sofirezende
A brush set with various doodles that shows expressions of the heart.
Valentine PSD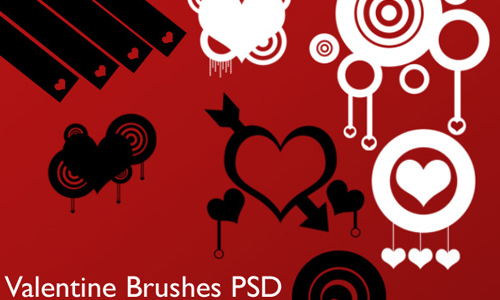 By: xmandypandyx
Hearts that are lovable and adorable comprise this set.
Damned Hearts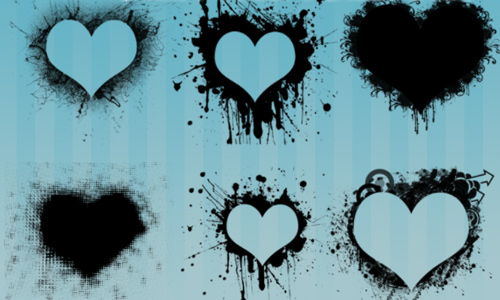 By: r4fay
Grungy looking brushes are in this set.
My Vintage Valentine – Free Valentines Photoshop Brush Set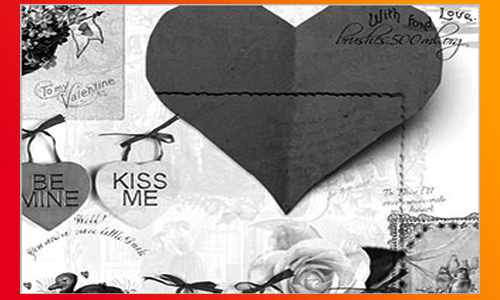 By: Kirsty
Lovely 11 indivdual Photoshop brushes to work with.
Hearts and Valentines Photoshop Brushes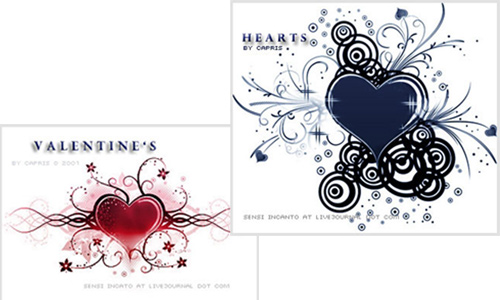 By: Capris
Create nice vector designs using these brushes.
Brushes Hearts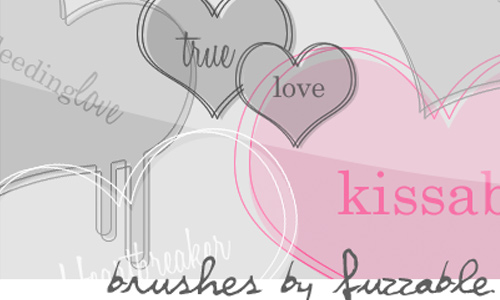 By: mslana
A set of Valentine brushes that can surely add a twist to your designs.
Heart PS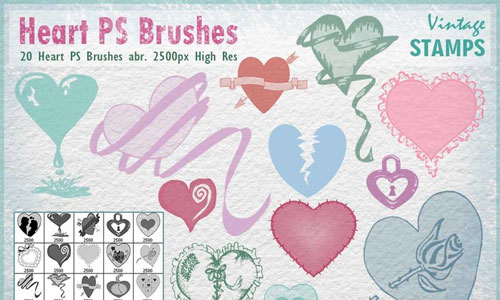 By: 1001Graphics
Truly unique designs of brushes that can surely enhance your work.
Heart-shaped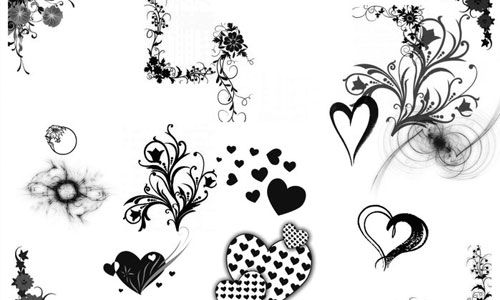 By: antuchisbloom
A set of 17 lovely minimal heart brushes.
10 Heart brushes pack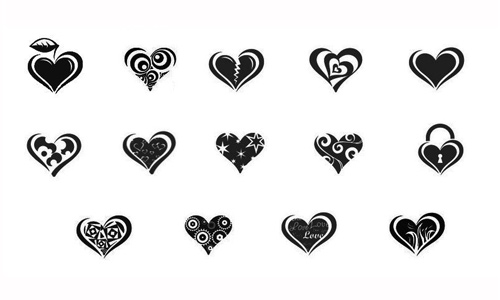 By: kristinastar
Another set of Valentine brushes patterns that you can use.
St. Valentine Brushes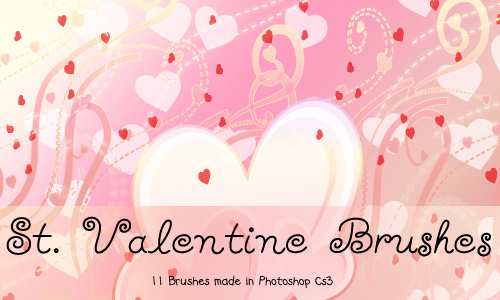 By: coby17
Choose from 11 brushes that can bring your design to the next level.
Decprative Hearts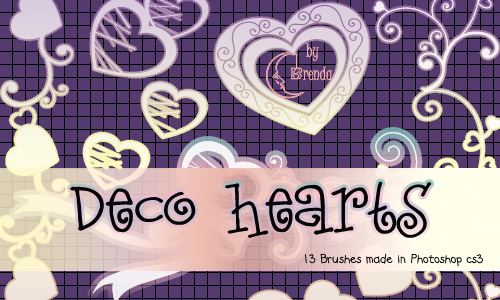 By: coby17
In this 13 different patterns, you'll surely get the right one.
Love is in the Air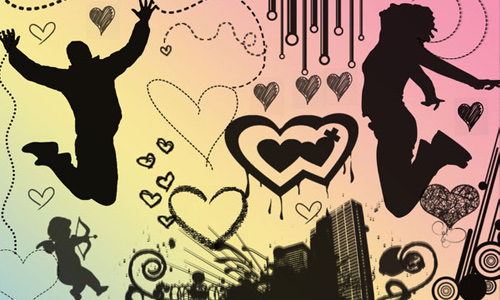 By: miserybusiness9
Just right for your projects, a set of heart brushes.
Dot Brush Tones PS7 Heart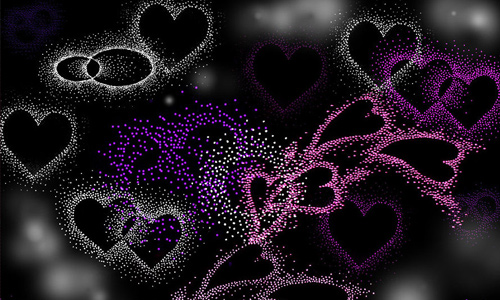 By: shinigaminoakui
Another set of heart brushess that can be useful for you.
Heart Brushes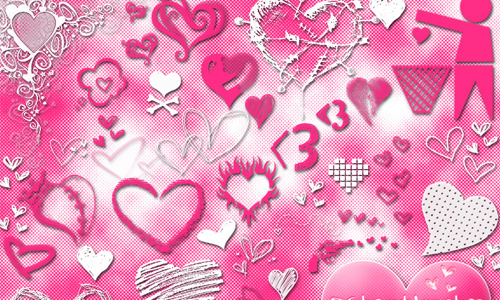 By: xphotoshoperx
Choose which one will suit your designs and you'll surely love it.
Hearts Pattern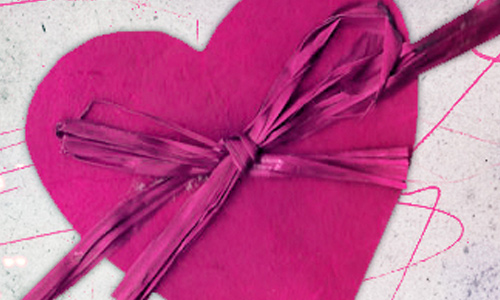 By: anliah
From a set of 11 heart brushes, you can create an impressive output.
For sure, you have chosen the heart and Valentine brushes that is right for your designs. Also, you may want to take a look at our New Collection of Brushes wherein you can also find Heart brushes that you may use. Enjoy designing!