The demand for artistic expertise is increasing as the global community is expanding. The more attractive a logo design is, the higher the possibility that your customers will not forget you and return to you. It is truly proven that organizations with remarkable logo designs have stand out in business at a superb degree. In today's post, we are going to share some beautiful examples of hand logo that would serve as a great source of inspiration for a lot of designers. Hands which are used in logo designs have several distinct connotations. For many, it implies nurturing, touching, optimism, in unison and other sorts of heartwarming based emotions. Hands are a very famous symbol. More often than not, you notice that they are applied in public or charitable organization such as in Boys & Girls Club Of America.
Here are the 33 Wonderful Designs of Hand Logo that makes it possible for you to create some exceptional logo design ideas. Take a look at this list and we do hope that you will find them useful. Enjoy!
You may also want to take a look at the following related logo design articles:
Ok Wines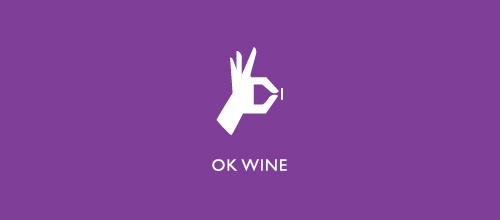 By: Gray
A logo design that is perfect for a wine label, an up-beat wine bar, wine tour or festivals and a blog anything wine related.
Source
Appetite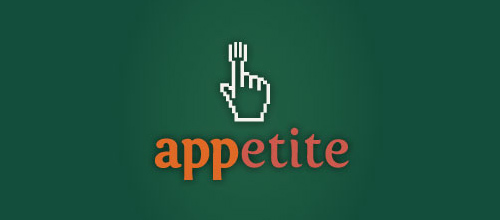 By: Design7Studio
A branding logo suitable for either an online site designated to cuisine, food, restaurants, or site that caters to samples or demos of software apps.
Source
Helping Hand Canine Rescue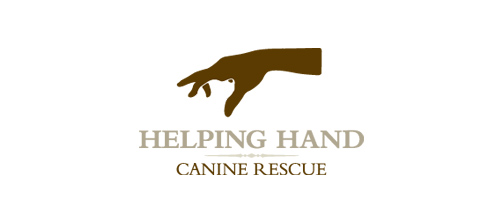 By: wiking
A simple yet meaningful logo design not for profit dog rescue shelter that helps place dogs, that have been injured, in homes with the hopes of a full recovery.
Source
Rockpals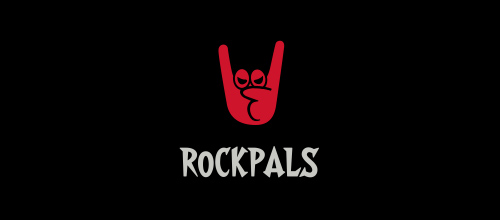 By: MilCaras
A mark that is perfect for any company, web, blog, community, foundation related to rock and roll and the people who love it.
Source
Computerock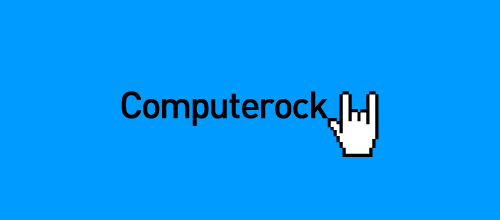 By: robrobrob
A logo design created from a hand cursor.
Source
Clap Hand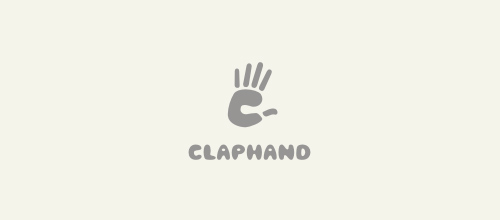 By: VikkiV
A funny logo design that is good for any activity.
Source
Holla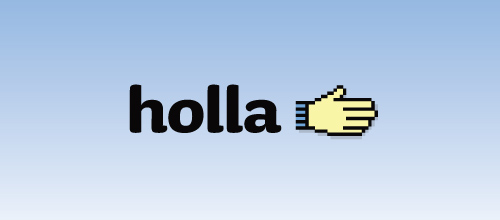 By: Molov
A mark great for social networking, but other applications are possible.
Source
Stop 7 Workshop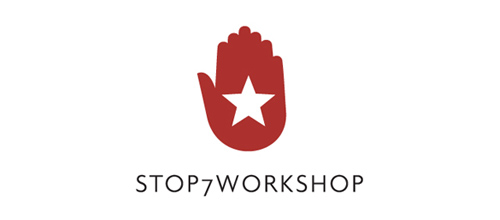 By: randyheil
A logo design created for an advertising workshop.
Source
Prima Planta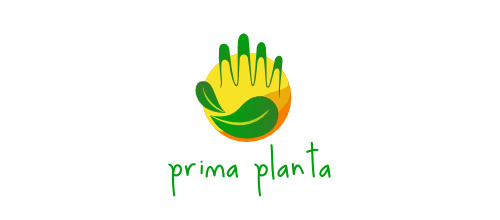 By: elclanrs
A mark designed for a company that aims to reinforce the economic power of women in the region by creating revenues out of medicinal and therapeutic plants.
Source
Handbook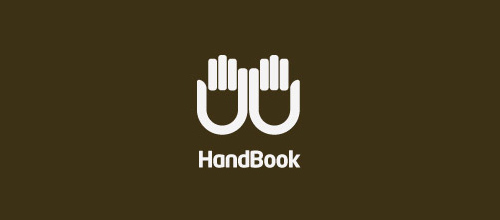 By: Rabby
A simple logo design suitable for Children Production, Education and the Service industry.
Source
Secret Love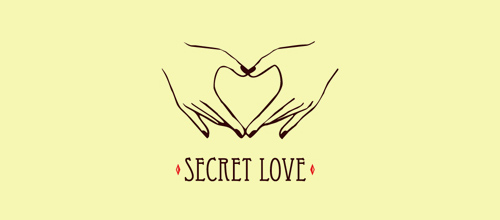 By: allbookerka
A logo design that is great for dating services/wedding photography etc.
Source
Kindergarten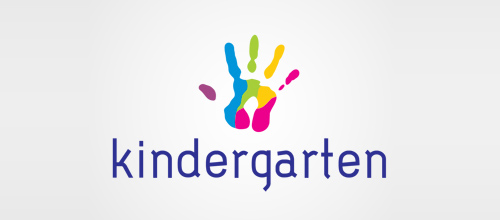 By: florin.gheorghe
A logo design for kindergarten or toys store logo template.
Source
Caughtlove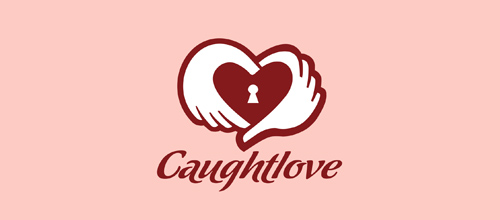 By: revotype
A logo design that is good for a wide range of business and categories such as fashion, accessories, dating, perfect for a blog about love advices.
Source
ASL Place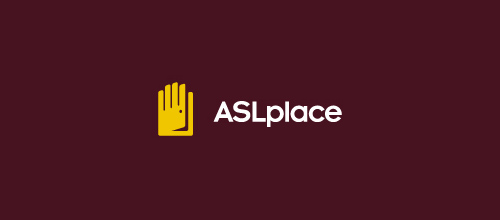 By: Siah-Design
A branding logo designed for an online social networking and media hub that has been tailored specifically to the needs of the Deaf community by using their first and own language.
Source
Handsnap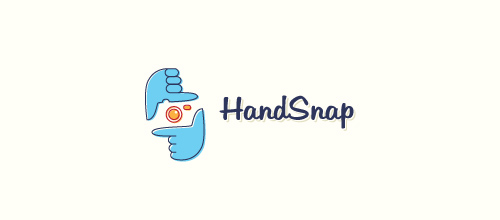 By: syinaction
An artistically designed logo that is suitable for a photo studio, a community of lovers camera, gallery, Produce, import, ships, etc.
Source
Design to Feel Logo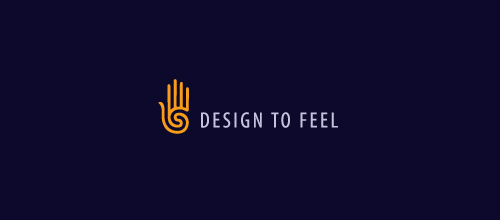 By: SamDeMastrie
Another logo inspired by a hand.
Source
Handman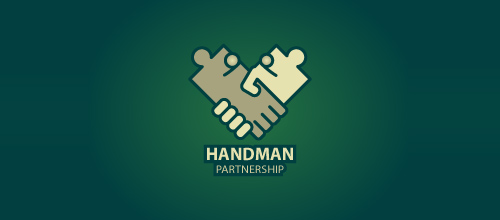 By: gPhoto
A logo of two hands and jackets with buttons which forms a face.
Source
Full Circle America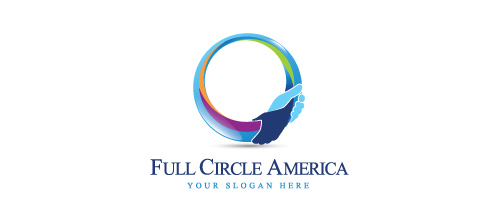 By: quest80
A branding logo that is great for any industry of services, aging and caring for elders, health & physician, security, civil partnership, humanitarian institution or any business related to community.
Source
Hand Crafted in Canada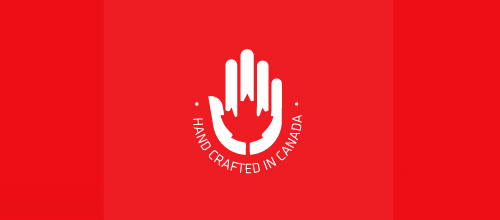 By: rudy hurtado
A hand with a leaf which symbolizes Canada.
Source
Primitive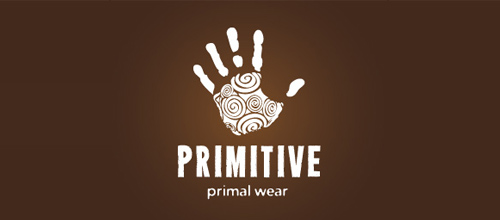 By: victorsbeard
A logo design suitable for a modern casual Fashion & Apparel.
Source
RSSNAP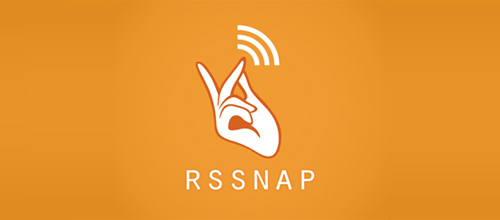 By: michaelspitz
A simple hand-inspired logo design.
Source
Fright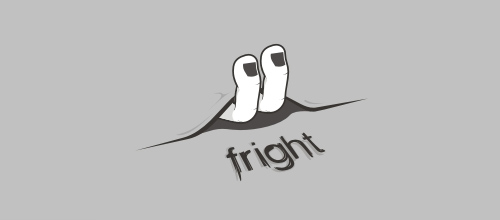 By: maliciadigital
Another hand logo design.
Source
Crushed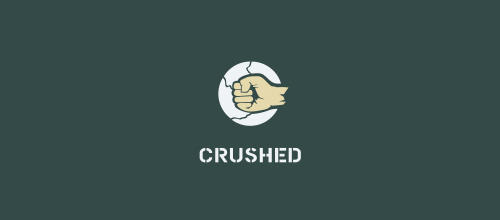 By: VikkiV
A good logo design for extreme sport art, game community and any internet activity.
Source
Powper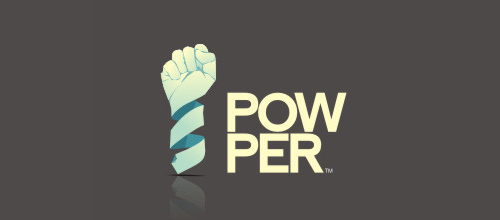 By: flovey
The brand name stands for the power of paper.
Source
Handy Books For Children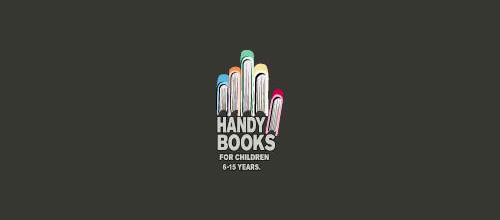 By: Abdallah Ahizoune
A logo design for a company publishing books for children 6-15 years old.
Source
ThoseLinks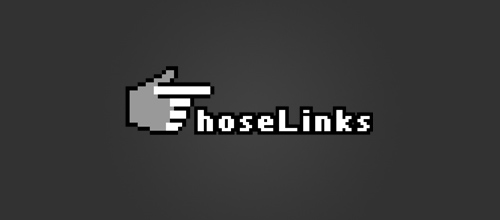 By: Rondo
A logo design that is suitable for a website that is all about those daily clicks.
Source
Handytunes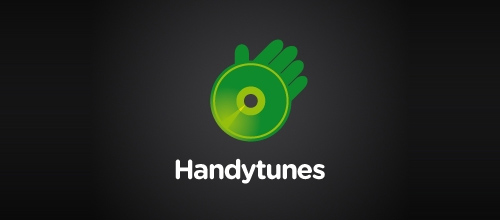 By: tempera
A logo of a hand and a music cd.
Source
Make A Shot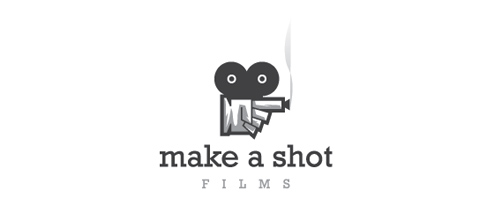 By: alekchmura.com
A logo design that is perfect for film workshops.
Source
Beeu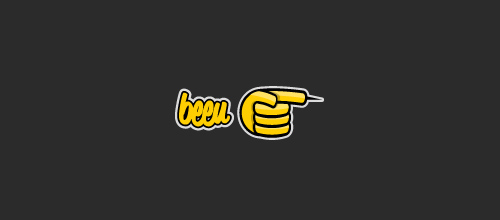 By: MDS
A logo design that is great for fashion, street apparel, etc.
Source
Yomajik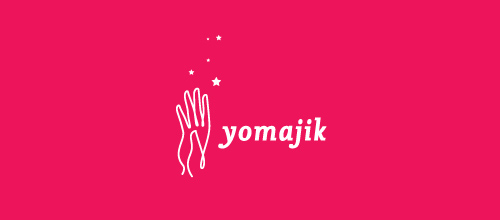 By: pitcher.pan
Another beautiful hand logo design.
Source
David Tirado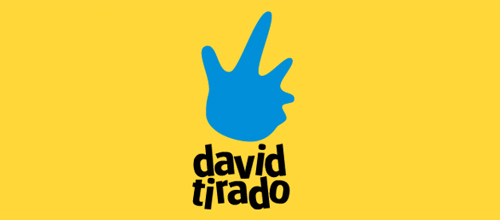 By: petricholi
Personal logo of a graphic designer.
Source
Toowoomba Hand Therapy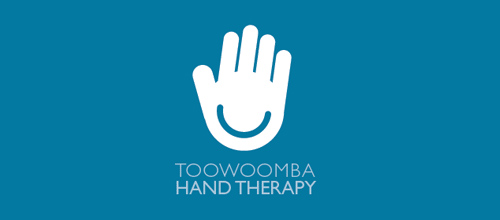 By: Flant
A mark suitable for an occupational hand therapist.
Source
HandMade Productions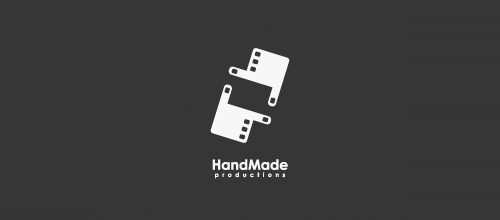 By: OLIVERAKOS
A logo design that is good for an entertainment or media company.
Source
Pay attention for more logo design ideas that will be posted here in NaldzGraphics. If you would like to request for some inpiring logo design collections then just fill in the comment area below.