With the so many design trends, the retro style is still a big hit because of its unique look. We can still see various uses of retro not just in the world of graphic and web design but also in architecture, interior design, fashion, advertising and many others. These are evidences that retro are still being patronized by the people even if it had been a fab 15 or 20 years ago.
Retro is culturally outdated or aged style, trend, mode or fashion from the overall postmodern past that became functional or superficial on the present time once again. You can notice how retro designs work. They make use of different color combinations, most of them on warm shades, too bright colors and unique color mixes. They also use different geometric shapes, flowers and others designs. Today, we will showcase a collection of retro patterns to give your designs a vintage feel. Here they are:
You might also want to check these related patterns:
Steampunk Funk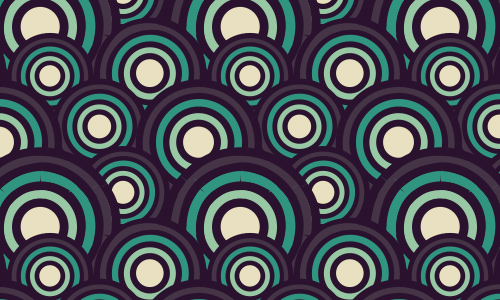 Pretty blue pattern of steampunk circles that can add beauty to your design.
Carrot Cafe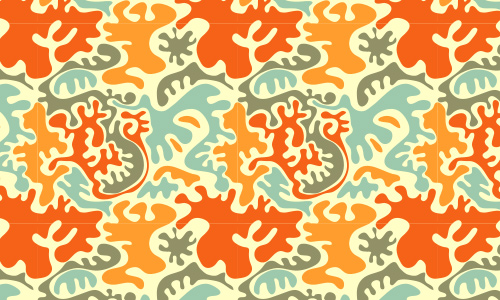 You might love to use this pattern with unique shapes and shades.
Something 70s Bright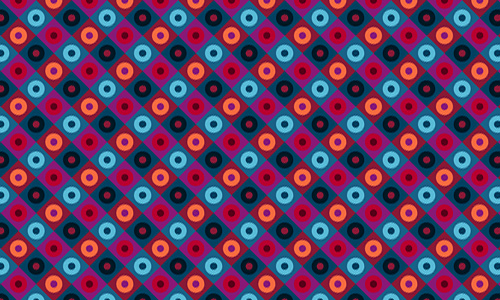 A lovely pattern of colorful circles and diamonds combined for a funky look.
Retro 11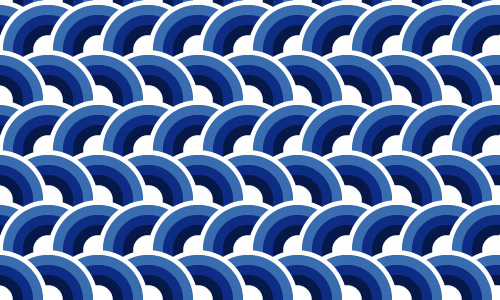 A blue pattern of circles arranged like scales.
Retro 12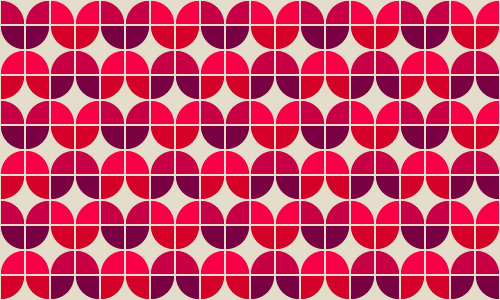 A simple pattern of pinks and violets.
Retro 16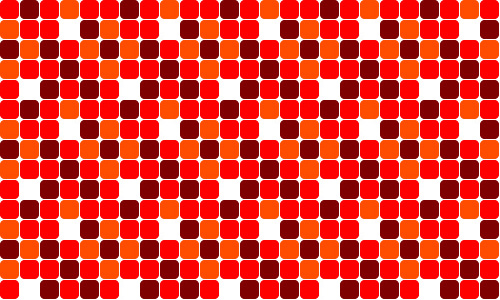 An artistic pattern that can make your design look elegant.
Night Bubble Girl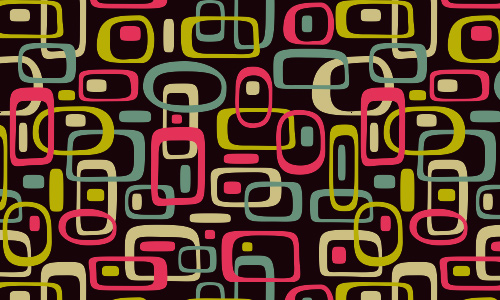 Colorful funky squares create a totally retro feel.
Slice O Retro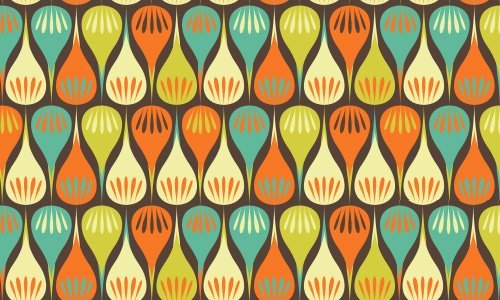 A gorgeous design of orange-like slices for a lively work of art.
So Retro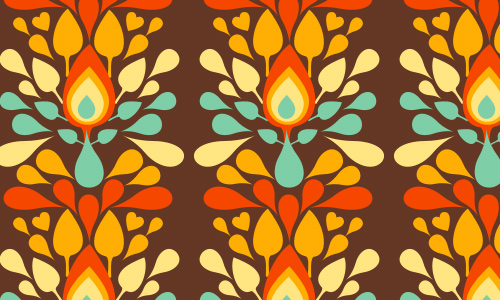 Leaves in retro colors looks beautiful especially when added to your design.
M o s a i c *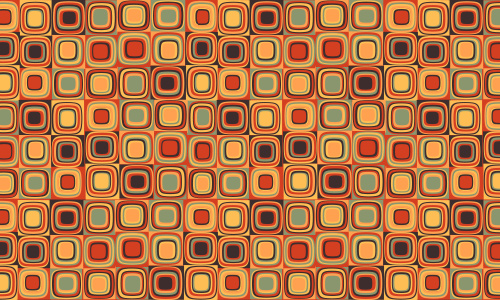 Funky squares in warm retro shades fill out this pattern.
Purple Spiral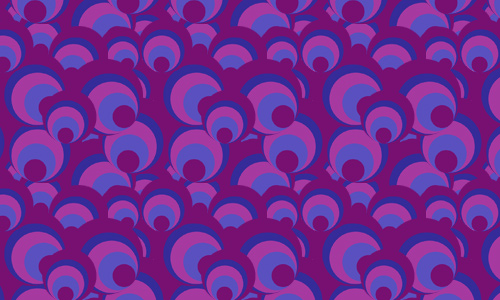 Funky purple circles that work as swirls certainly appears lively.
Happiness is Free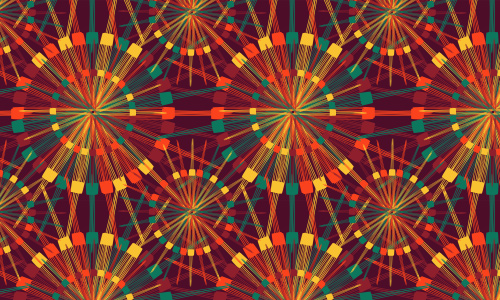 Express your happiness with this pattern of great retro colors.
Retro Tartan 10 patterns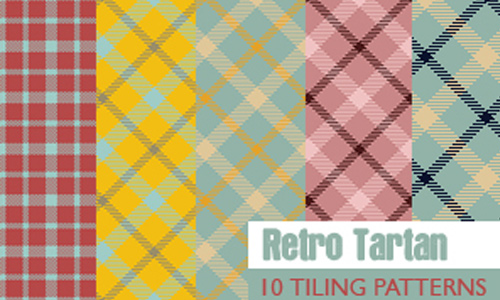 A set of 10 plaid retro patterns in different designs.
Retro Patterns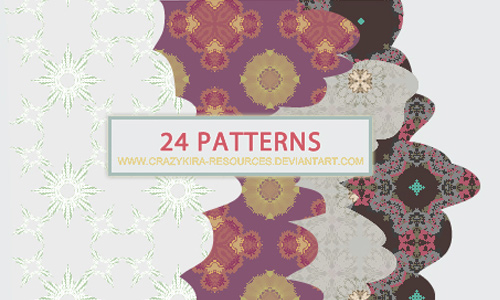 A set of 24 great designs of retro patterns.
78 Retro PS Patterns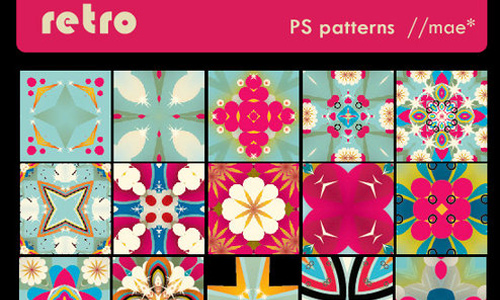 A set of 78 beautifully designed patterns with different shades and styles.
Grungy Faded Retro Patterns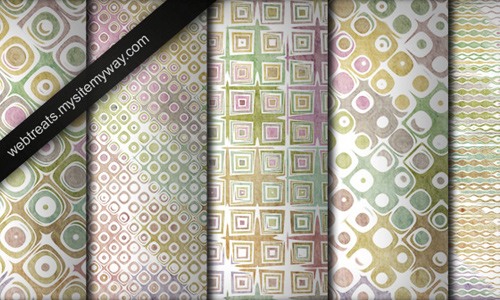 Grungy faded retro pattern in 6 different styles.
Playful Retro Patterns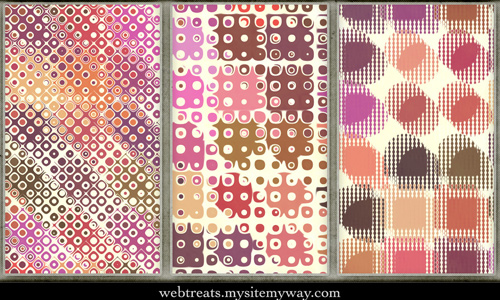 Beautifully made retro patterns in a set of 3.
27 Retro PS Patterns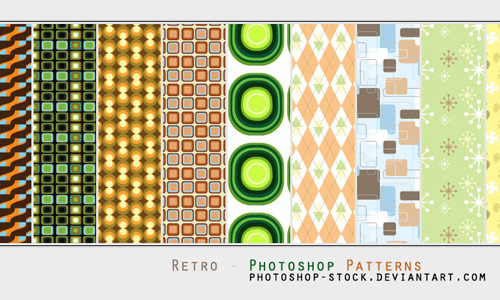 This set of 27 is the pattern that suits your sytle.
Retro Patterns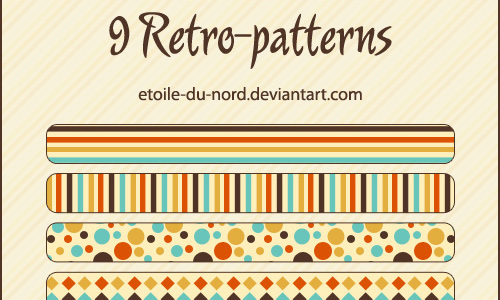 A set of 9 patterns that can bring your design to the next level.
72 Retro Patterns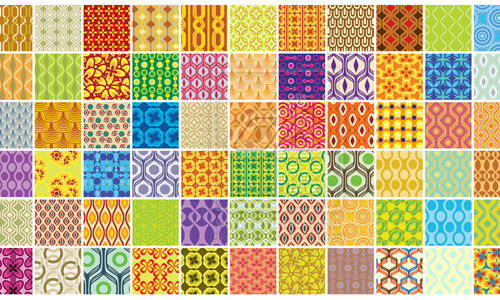 A set of 72 terrific patterns you can use for your designs.
Seamless Grainy Retro Patterns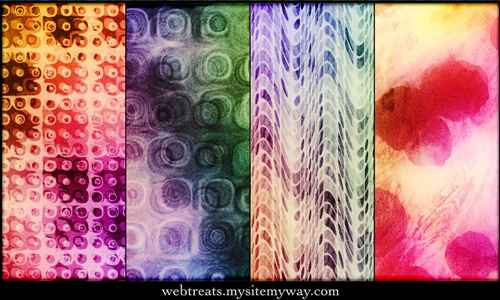 A pack of 4 patterns that can make your work look fantastic.
12 Retro Patterns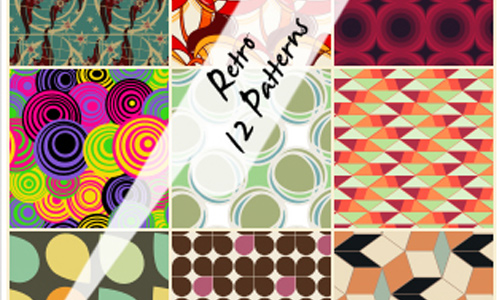 Add twist to your designs with this set of 12 patterns.
Photoshop Retro patterns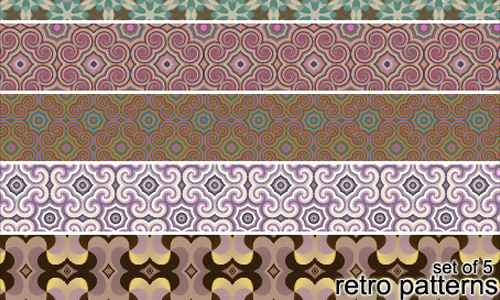 Unique designs of 5 patterns that can enhance your work.
Crazy Retro Spots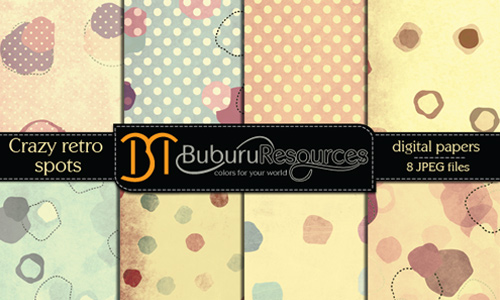 A set of 8 beautiful retro patterns that come in different styles.
No matter how old the retro look is, it is still a hit on modern times because of its distinct appearance. It can no doubt give a different twist to your designs especially if you want to give it a retro and vintage effect. It is amazing how retro styles can still survive despite the many new trends that come. It is even used in designs these days. But if you would like to use other patterns, feel free to look into other pattern designs in Naldz Graphics.