If you have been on the internet for a while, then you have probably met Grumpy Cat. She is an internet-sensation feline due to her sulky facial expression, hence, the name. Today we're gonna see her messing up the plot of some of the famous Disney Animated Films – sounds like a normal cat behavior. LOL.
Eric Proctor, aka TsaoShin, is a US-based artist who has created an illustration series he entitles Grumpy Disney. In this series, he mixes the famous cat in place of one of the characters in the Classic Disney films. With her in the scene, she tries to spoil the story with her grumpiness, classic Grumpy Cat. Scroll down and check out some of his funny illustrations. Come, take a peek, and enjoy.
Let it No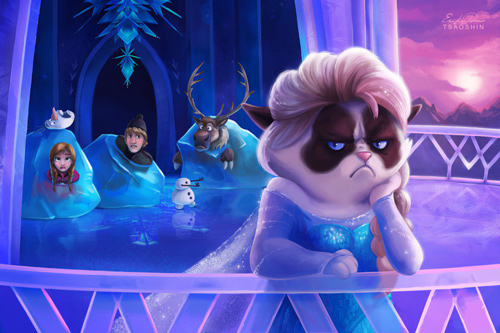 Bella No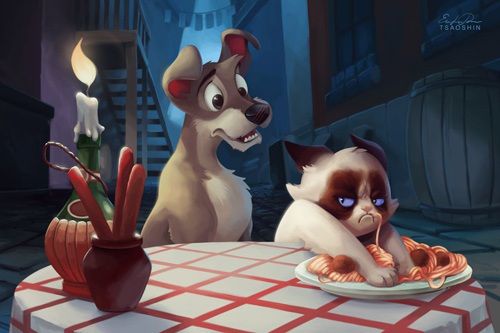 He Mele NO Lilo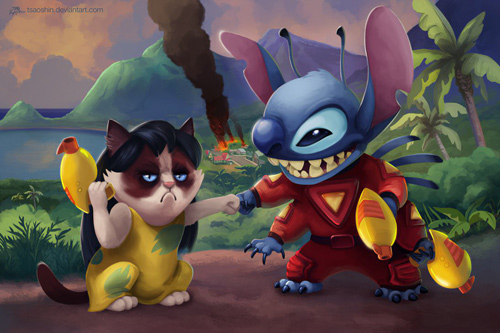 When You Wish Upon A No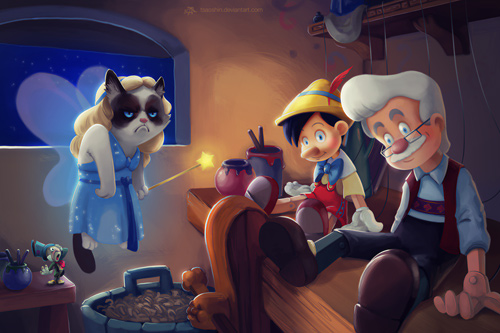 Tale As Old As No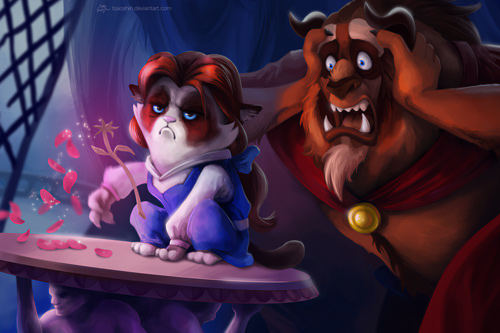 When Will My No Begin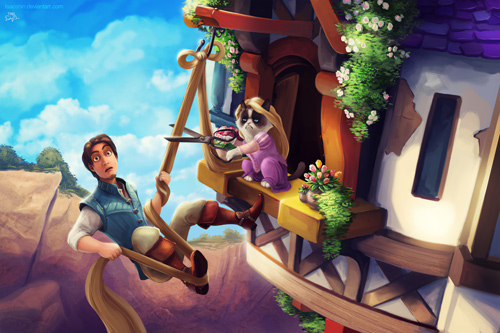 Circle of No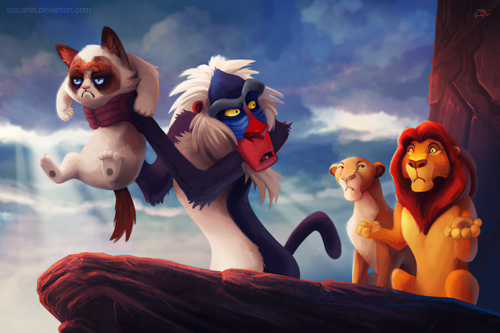 A Whole New No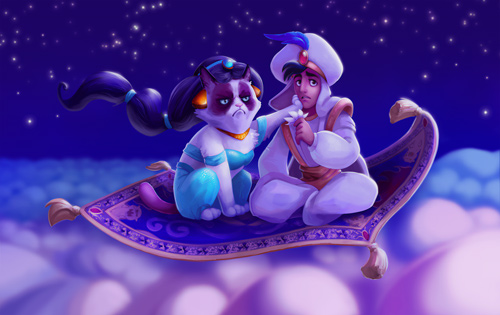 Part of Your No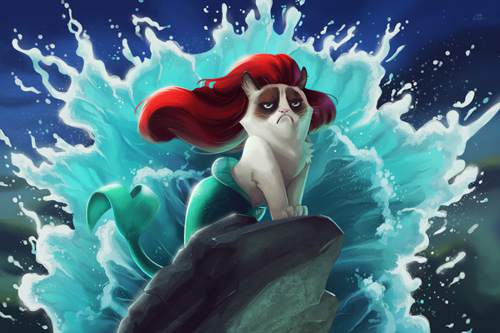 Check out Eric Proctor on facebook. You can share what you think on his works by leaving a comment below.
Have something in mind related to web design, freelancing, and other awesome stuff? Let us know and maybe we'll feature it on our next post. All your comments and opinions are appreciated. Let us hear em up in the comment box. Thank you and see you again mate!