Working in a graphic design company is a fulfilment for many designers. It is where they get experiences that they would not be able to get when working alone. There are so many challenges that one needs to face when working in a graphic design company but after overcoming such challenges it is all worth it. Challenges would include dealing with your boss and co-workers. Not to mention the tons of work that you need to do for you do not have a choice but really do it.
But aside from those challenges, there are also some benefits and advantages in working in a graphic design company. Although you might have known the advantages of freelancing, it is now time for you to chew on the benefits of working in a firm. For this post, you will be able to know the good things you'll get from your company. If you are at the point of thinking on switching jobs, then this article can help you weigh your decision. Come take a look.
1. Gives you a stable income.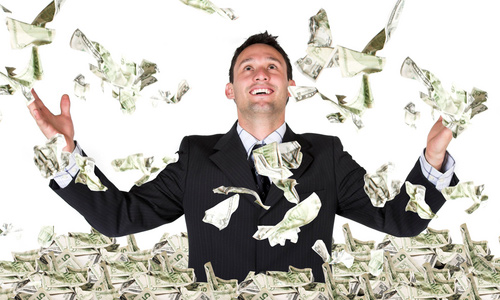 Image:shutterstock
Being employed ensures you to have a stable income for you will surely be receiving a salary. Even if there are few design jobs, you will still get paid. Even if the project is very simple and easy, you will still get your salary. Also, you will be ensured that as long as you do your work, your salary will still be the same. The only downside is that when you are working on a hard project because you will still get the same payment no matter how difficult it is.
2. You are focused with designing.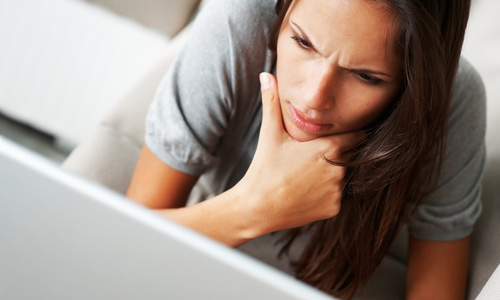 When you are working as a designer in a company, you will only focus doing that. You don't have to do accounting, marketing and others. It is a lot different from working freelance for they have to do everything. That is one of the differences in working in a design company and freelancing that goes in favor with the work in a firm. It wouldn't be a hassle for you to multitask on various areas for there are a different group of people assigned to that task. All you have to do is design.
3. Know the ropes of business.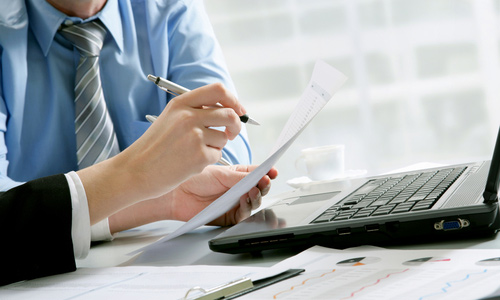 Image:shutterstock
You will learn a lot about how a business works when you are in a design company. You will benefit from learning these things especially when you have plans to work on your own. Your experience in the company would be very helpful.
4. Learn new skills.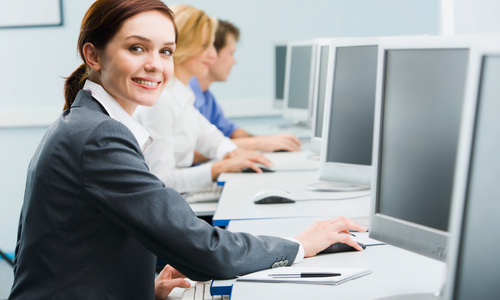 Image:shutterstock
Your employer would let you work on different projects which require different design skills. If you do not know to do to a certain technique, you will be able to learn doing that from your fellow designers. They will also be teaching you other beneficial techniques and skills which you can use in your designs.
5. Allows continues practice of design skills.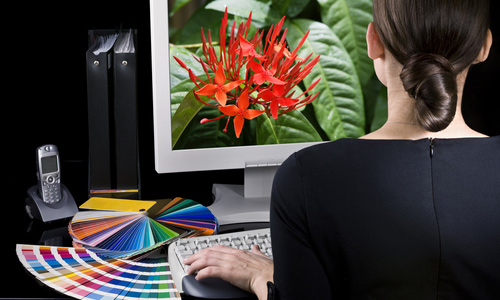 Image:shutterstock
Practice makes perfect. So, it is important that you practice your design skills often. Doing this can improve and develop your skills. You will even discover more new things while you are working. You can observe that as days pass, you are getting better and better.
6. Gives you more perspective to reach target audience.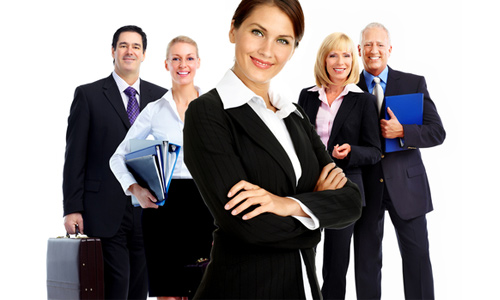 Image:shutterstock
Your designs are intended for a particular group of people. With the aid of the company, you will surely be able to reach those people. A company has many ways and means to do that and it is no longer your problem on how to reach the audience for it is given to other group of people.
7. You can do away from dealing with clients.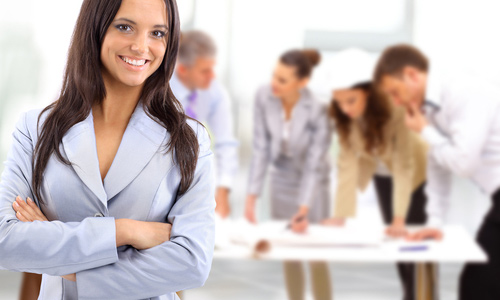 Image:shutterstock
Yes, you are learning how to deal with clients through your co-workers but for sure you would not like to face the stress in dealing with them. That is another advantage when you work with a design company. You earn even if you do not deal with clients.
8. Greater access to more resources.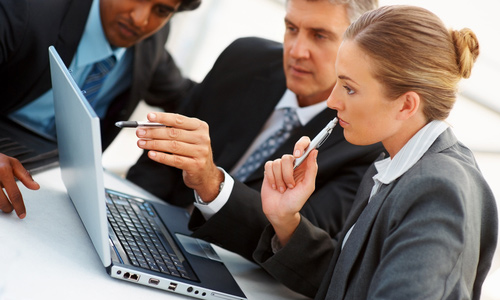 Your company will be able to provide you resources that you could not obtain. Because of this, you will have better outputs and you can perform work better. This can even pave the way for more learning and development for you. As you gain some advantages, your company will also benefit from the good performance due to the resources they have provided you.
9. Allows you to meet fellow designers.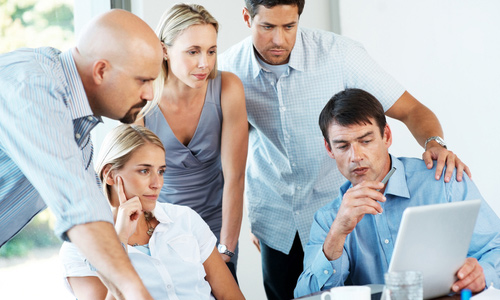 It would be good if you know people from the same field. This way, you can learn from them and you will be updated if there are certain things that you need to know regarding design. You can also have a healthy exchange of ideas with them. You can brainstorm with them regarding some projects you are working with. That would really be helpful.
10. Gives you company benefits.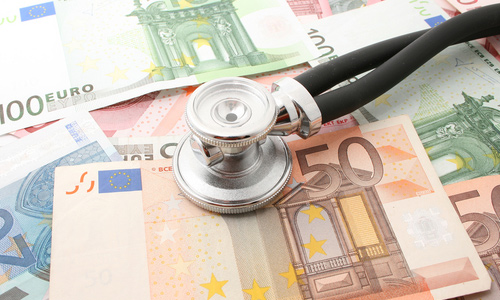 Image:shutterstock
Every company offers various benefits like health insurance, hospitalization benefits, bonuses, and others. You will be pleased to avail that stuff while you are working. Some companies even give gift certificates for free stuff like free gym and others.
11. You will get over time pays.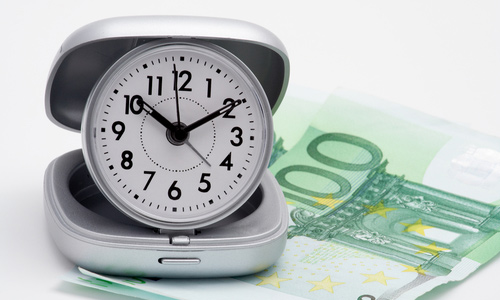 Image:shutterstock
When you are working on quite difficult projects or in major projects, you would spend more time working than the usual days. But you do not have to worry for you are being paid with every hour that you spend over time. You are working hard and you are paid for that.
12. Gives your free vacations.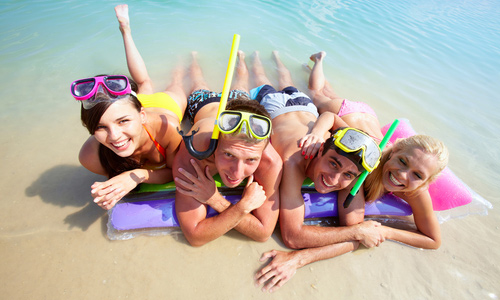 Image:shutterstock
No one would say no to free vacations. There are really companies, especially big companies who treat their employees for a free vacation in a certain place. Some even allows their employees to bring along their family. There are also some instances that the company conducts team building activities to develop the oneness of the employees which is vital in order for it to succeed.
13. Gives you the privilege to attend seminars.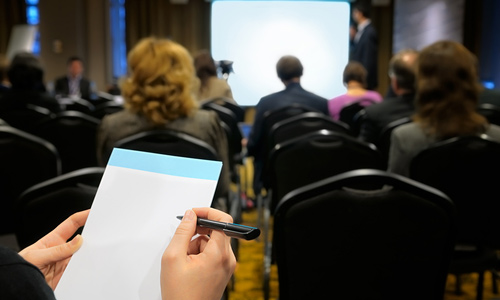 Image:shutterstock
If there are seminars, you might be chosen to represent the company. It would be a great opportunity for you because not all people are given the chance to learn from seminars held in different areas around the globe. Take the opportunity for it doesn't come all the time.
14. You can work for prestigious companies.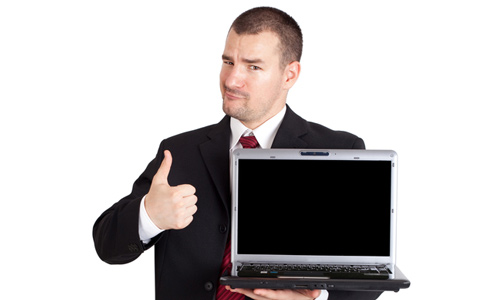 Image:shutterstock
This would give you a lot of benefits. When you work for prestigious companies, you can have something good to place in your portfolio. Clients will also prefer working with you since you were able to handle a big account.
15. Develops your social skills.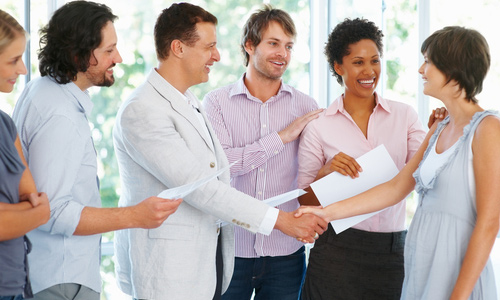 When you work for a company, you have to have good social skills so that you will not have a hard time mingling with other people like co-workers, bosses and clients. There are really some people who were once timid and loners but when they started working in a company, they learned to socialize.
It's Your Turn Now
A graphic design company can indeed give you lots of benefits which could be the reason why many designers stick in working with firms for a long time. Some people still have that argument on whether to choose working in a design company or freelancing. The answer always depends on the person on where he would be comfortable with. Some even work for both, a day job while freelance during the night. How about you? What were the benefits you found while working in a design company?If you have other things to add to this list, feel free to write it in the comment section below.