Almost 3 months ago, we have featured a collection of Photoshop Tutorials so you could get a kick off to start your year. There has already been new cool ones to add up to your learning. Another good way to keep your styles in graphic and web design updated. When there's more to design, there's always room for learning and discovering new techniques.
It is always good to start anew and the month of April has just peeked with these Skillful New Photoshop Tutorials to lift your spirits up! Something to do and something new for you! Let's get started!
You may want to take a look at the following related articles:
Design a Conceptual Album Cover in Photoshop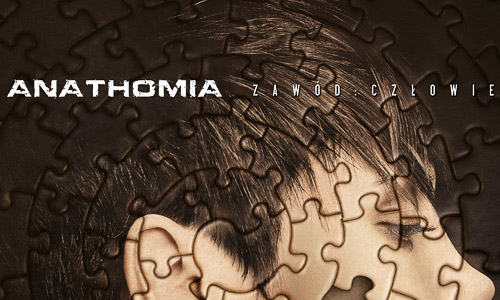 For an album cover, you must know how to really catch the attention of your target audience like what this tutorial wants to teach you.
How to Apply Textures to Uneven Surfaces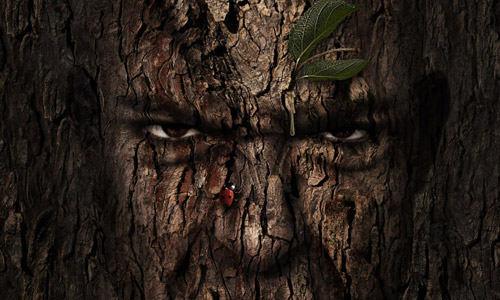 Textures has been one of the many areas that this site touches and here goes one photoshop tutorial where you can make good use of.
Create a Fallen, Rain-Soaked, Angel Composition in Photoshop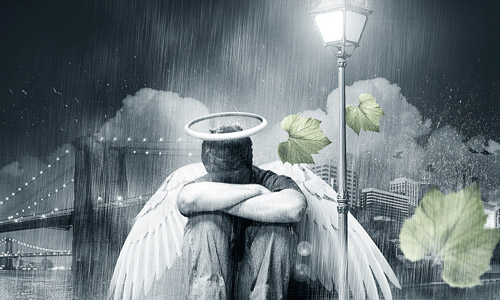 There are many dramatic scenes we see in many graphic or even web designs. Here's one to lead you to learning how to make it as inspiring as this angel. Conveying the message to your audience is one very important thing to consider in making an artwork.
Create a Fictional Arctic Snow Frog in Photoshop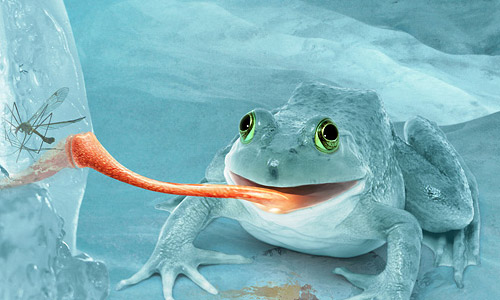 In fiction, artists should have the talent to reach out to the emotions of viewers especially children. They are particular with color which makes the subject interesting.
Create a Scenic Castle Hallway in Photoshop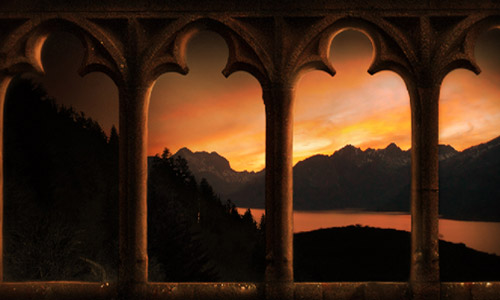 This is a combination of stock photography and a few basic digital painting tactics to come up with an impressive scene.
Make a Colorful Retro-themed Space Scene in Photoshop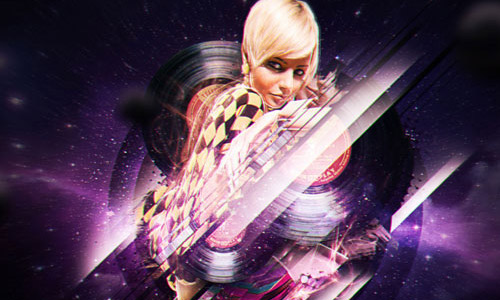 In photoshop, everything may be possible already and combining themes is an appealing artwork as an output.
How to Draw a Classic Electric Guitar in Photoshop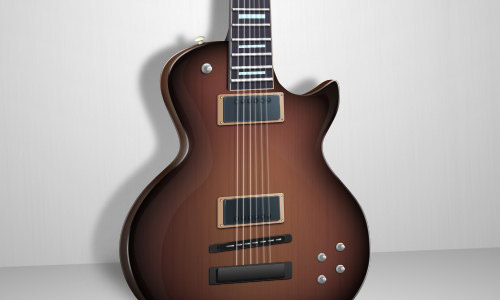 Drawing in Photoshop is really something you could get techniques from especially in this detailed output you might want to learn.
Create a Vibrant Space-themed Poster in Photoshop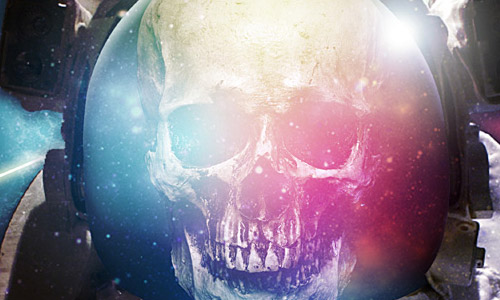 In one of the previous tutorials posted a few months ago, we have discussed that posters must be eye-catching enough for people to really have the interest to look at it and read it.
How to Create a Realistic Crack Effect on a Face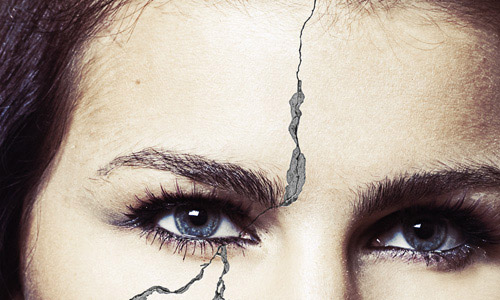 Making things look real enough is one of the major things that Photoshop can do and here goes another realistic crack you may learn to apply in your future designs and just get it on!
Photoshop Tutorial: How to Create a Washed Out Nuclear Fall Out Scene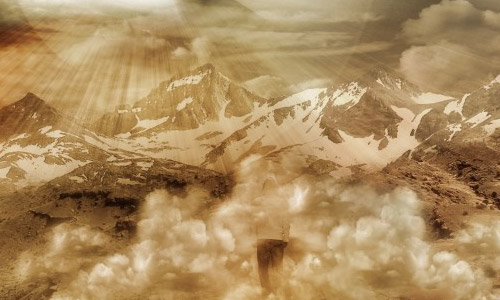 Illustrations of scenes are much more appreaciated if they are as detailed this tutorial will lead you to. This is an output of a beginner in creating PSD tutorials but a good one already.
Photoshop Tutorial: Create a dangerous Prototype Mosquito using a Microscope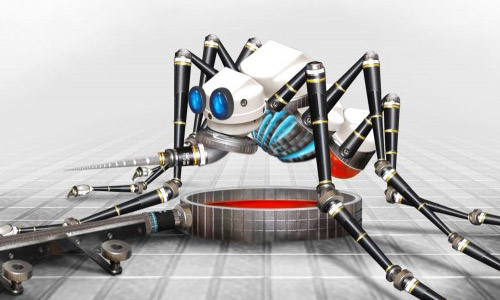 It is really awesome when you learn to do something out of a still material. Possible on photoshop of course! Try this and find out!
Photoshop Tutorial: Create a Beautiful Surreal Night Photo Manipulation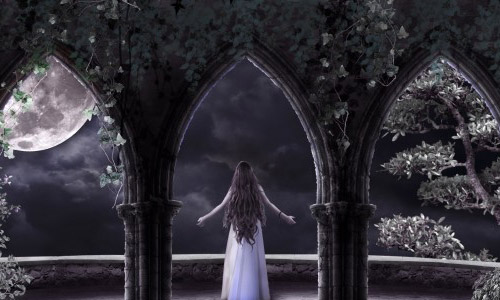 Photo Manipulation can be so much fun especially when you'd learn how to come up with one smooth and beautiful outcome such as this.
Photoshop Tutorial: Create a Creepy Dark Gargoyle Road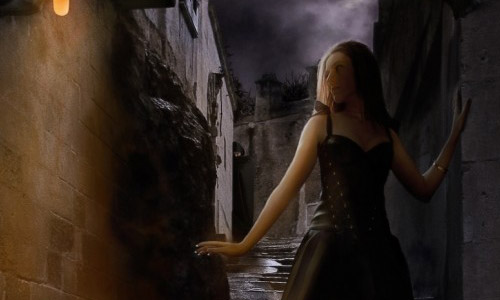 Artists have their own way of making their scenes look as creepy or as sweet or dramatic. Use of colors help a lot. Check this one out and learn more!
Create a Slick Video Player UI in Photoshop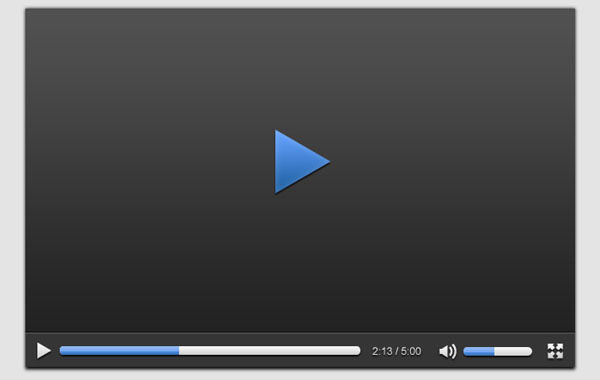 Before we can come up with awesome plug-ins and other elements such as a slick video player for our sites and even just on some designs, there is a need to learn how one is made. Looking simple yet tricky.
Create an Ice Cream Type Treatment in Photoshop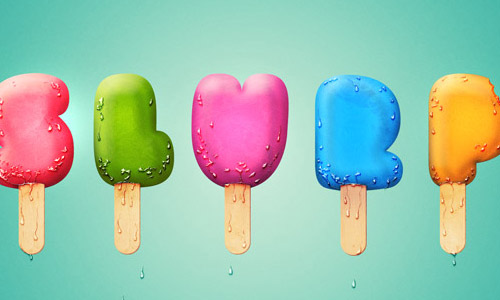 Talking about creativity and all its other aspects, you can just make it a colorfully simple as an ice cream type. Photoshop has its way to send you in awe. Really cool!
Manipulate a Dancer Illustration in Photoshop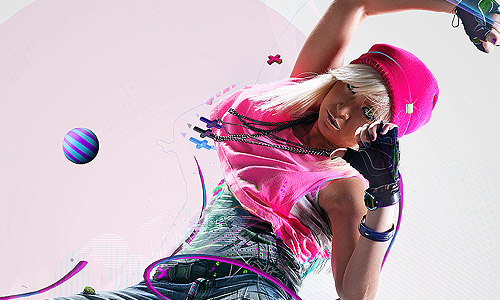 Actions, when illustrated have to be expressed the more with some colors and with the movement that's realistic. In manipulating one, here goes an example.
Creating Good Enough to Eat Typography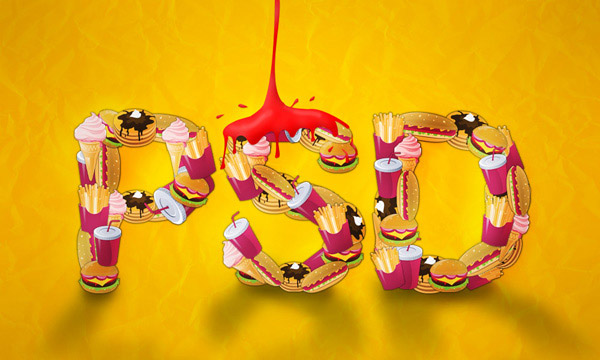 There may be some food we'd want to incorporate in designs and are mostly used in advertisements and here comes a good tutorial to learn how to make a good one.
Design a Cool Music Wallpaper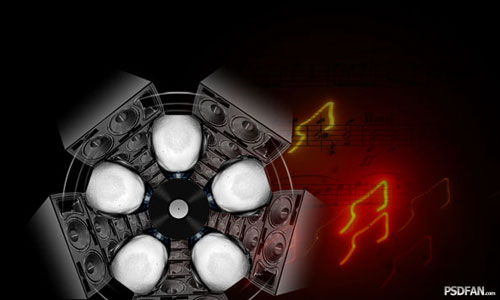 If you have that love for music wallpapers, you may want to try learning this tutorial and for sure, you might want to make your own right after!
Creating a Science Fiction Combat Scene Photoshop Tutorial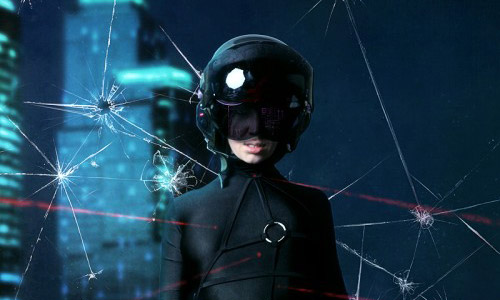 Another science fiction art you may want to learn which you may say is hard to learn but according to the author, just easy as you go through the steps. When into science fiction, this photoshop tutorial would suit you!
Planets Colliding in Our Galaxy Photoshop Tutorial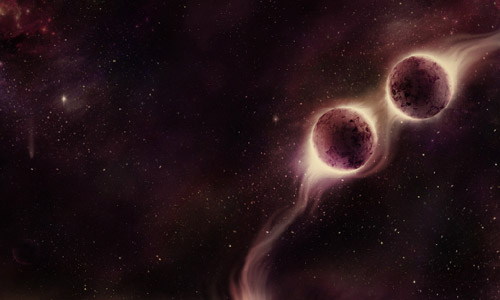 A fantasy photo manipulation you want to learn where two planets look as if they're really about to collide. Cool!
Create an Intricate Mythological Statue Photomanipulation Photoshop Tutorial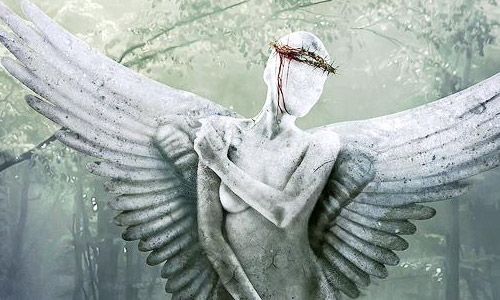 Make use of a stock image of a person with different texture mapping techniques to come up with a really nice statue like this!
Beautiful Facial Make Up Photoshop Retouching Tutorial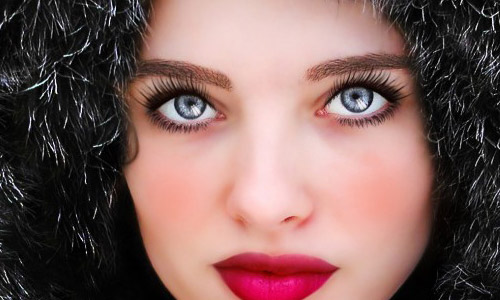 Simple images can be made to look as if they have been retouched manually but going through this tutorial, one needs not a set of make-up for subject to look more attractive. Just photoshop techniques and you're good to go.
How to Create a Magic-Yielding Sorceress Photo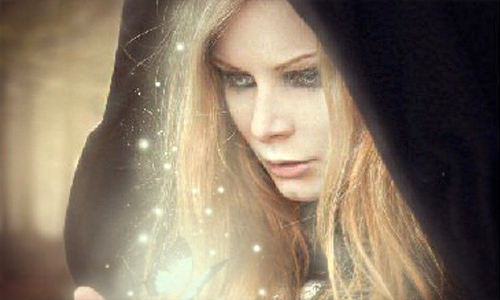 Another fantasy photo manipulation for you to learn and be able to come up with a sorceress bear with the energy orb of a butterfly. Blending images together using photoshop is indeed a talent you may also learn.
How to Create a Medieval Movie Poster in Photoshop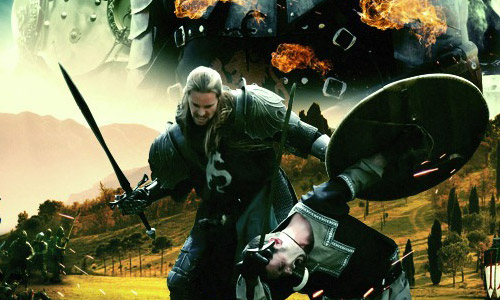 It leaves us wondering how artists come up with medieval touches on their movie posters where this tutorial comes in. A 3D Grunge Metal Movie Poster with the use of Adobe Photoshop CS5 according to the author.
How to Create an Inspiring Light Bulb Photo Manipulation in Photoshop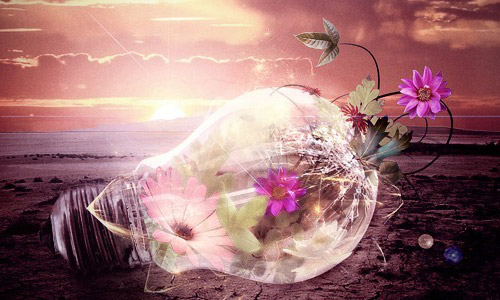 Make your subjects look more and more interesting with some details you might want to add up in just one single stock image.
Create an Explosive Flaming Poker Card in Photoshop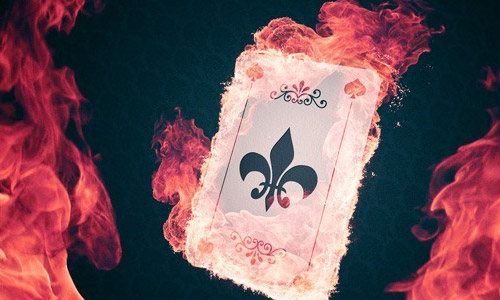 With the use of different shapes in Photoshop, this tutorial leads you to creating a poker card in flames!
Create a Mysterious Fashion Photo Manipulation in Photoshop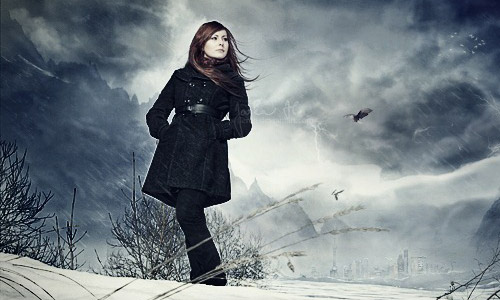 Various brushes for an output as mysterious photo like this where the author teaches you how to go through different adjustment layers. Now, get the ball rolling!
How to Create an Intense Movie Poster in Photoshop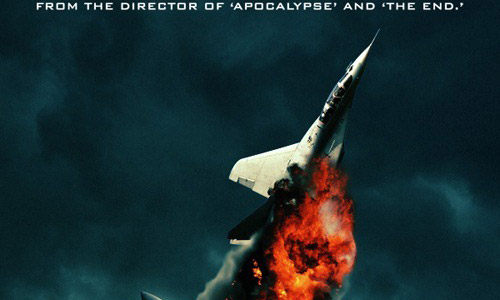 Let another learning in creating a movie poster gets added to your collection of photoshop tutorials.
Create an Alien Invasion Photo Manipulation in Photoshop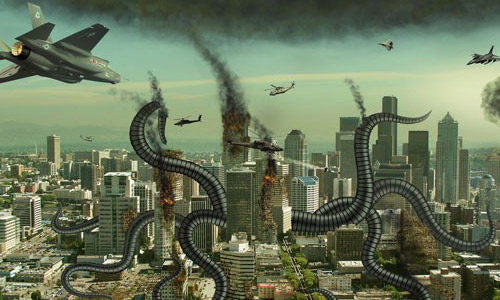 Here goes a destructive scene you might want to learn how to create where there are plenty of attention for details. Let the game begin and let it start on Photoshop!
Painting "The Nightmare" in Photoshop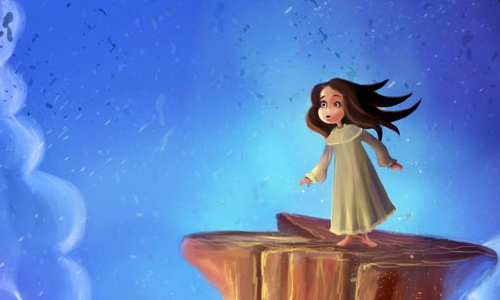 Another beautiful painting and other sketching techniques you might even want to use for your own creations.
"Piece of the Artic" Pie Chart Photo Manipulation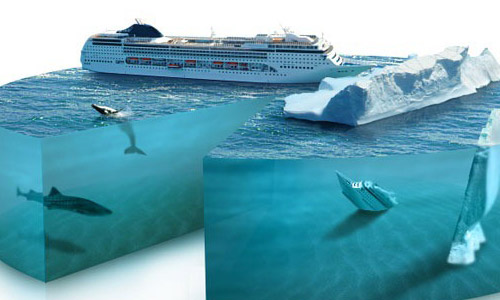 Now you may learn in this tutorial how to manipulate a pie chart and make it look as attractive!
Photoshop Tutorial: How to Digitally Draw a Beautiful Proportioned Female Face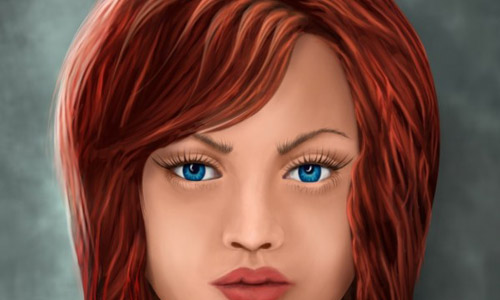 If there's a digital painting you'd want to try out, try learning the process of a proportioned female face. Pretty!
Design a Vintage Baseball Card in Photoshop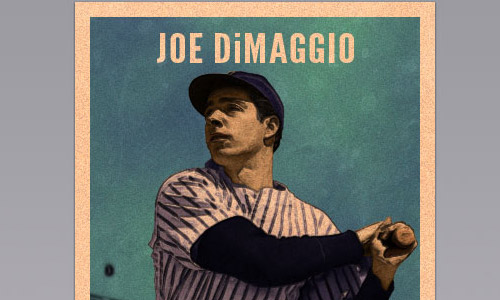 Anything that's vintage is still in for designs and with a baseball card would still be cool!
How to Create an Audi A1 Digital Car Painting in Photoshop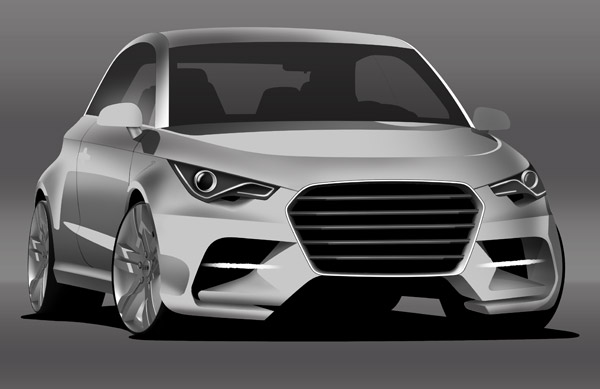 There are much more than just a still image and make it look appealing with smooth details in a digital paint using photoshop. Drive on!
It has always been fulfilling to come up with something to learn for others. It just doesn't boost your worth as an artist but inspire more and more in the design community with either they can make their own or move them to do even better in their artworks for more appealing outputs! Let's always get it on!