Every designer – whatever field you could be good at- needs to have a website portfolio. A portfolio is an effective manner of marketing yourself and your company to the huge number of clients worldwide. It should show examples of your best works which manifests your skills as a designer. There are two types of portfolio:
Print or hard copy. It is still important to have a printed portfolio so that you could bring them with you during personal interviews. Your works should be shown there and other important things that can also be seen on your online portfolio. As a graphic designer, you are expected to have one.
Online. Most designers have online portfolios so that they could cater services to more clients worldwide. This is more important for web designers so that prospect clients could see how your websites work.
Last month, we have a post on Why Every Designer Should Have a Portfolio. This time, we will help you determine the things that need to be in your portfolio in order for it to be more effective.
1. Brief introduction.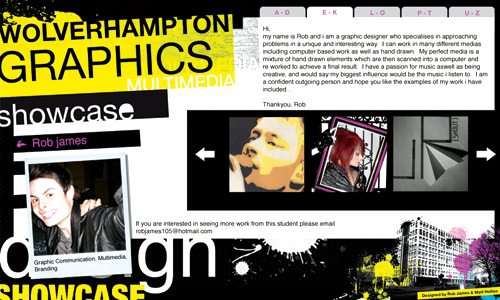 Image: Skinny Jean Punk
Do not forget this part. Tell something about you or the company. Make your introduction interesting and brief. But make sure that no matter how brief it is, you could still tell a lot about you or the company.
2. Your contact information.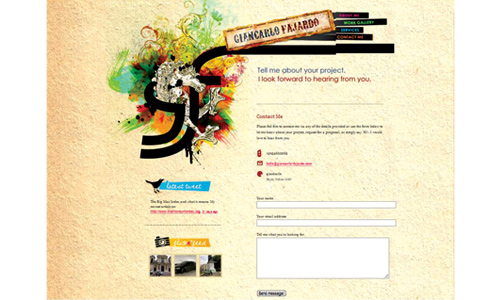 Image: Giancarlo Fajardo
Include your email add and contact numbers in your portfolio so that others can easily contact you whenever they need to. You should always be available so that prospect clients can immediately get in touch with you.
3. Your design process.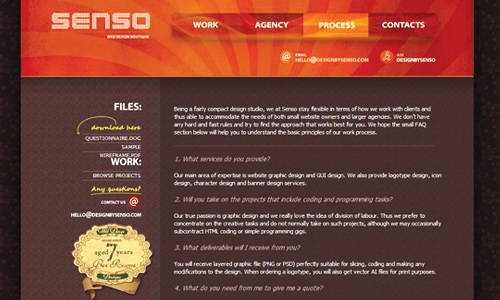 Image: Senso Studios
Discuss the design process in your portfolio. Some portfolios show how everything works including how they deal and coordinate with the clients. This is good so that your prospect clients already know the process prior to your business transaction.
4. Your resume.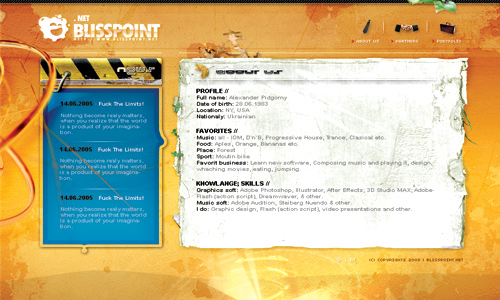 Image: sashander
You may include your resume so that prospective clients can easily have a background check on you. This way, they wouldn't need to ask for your resume anymore for they could already get everything they need in your portfolio. You could also easily get the job through this.
5. Public image.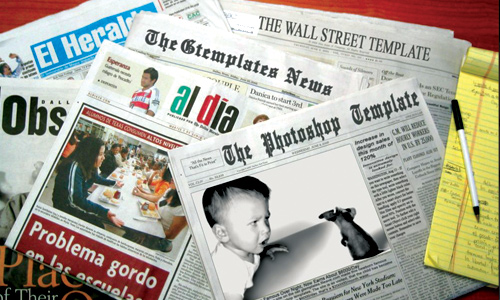 Image: wildsway18
Include publications where you were featured. This gives a good image for you because not everyone gets featured. Also include awards and honors you have received.
6. Case Study.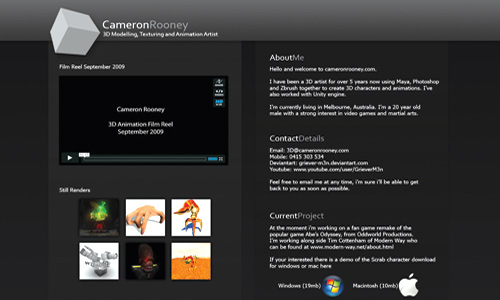 Image: griever-m3n
You may site a particular project you have worked on and explain the processes you did and the design you have made. A current project could be featured here. Some even use videos to have a better explanation.
7. List of clients and feedbacks.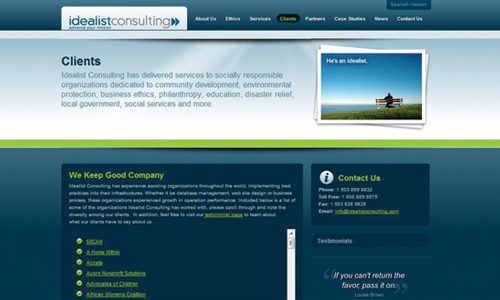 Image: Idealist Consulting
You can also include the list of clients and the projects you have done with them. This will show prospect clients how experienced you are in the field. They could also ask feedbacks from these clients you have worked with or you may actually include feedbacks and testimonials in your portfolio.
8. A good writing style.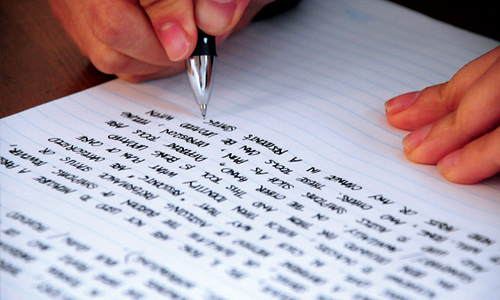 Image: jjpacres
Your writing style will show your personality. Think of the kind of image you want and be sure that your portfolio will reflect that type of image. You may hire a writer to write your contents or an editor to check what you have written if you are not that confident with your own writing skills.
9. Choose works to display.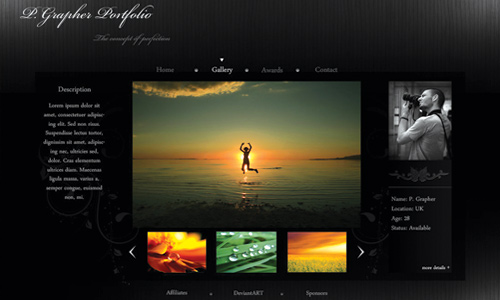 Image: Black Levis
You may have done a lot of work already and you would like to showcase all of them in your portfolio. But it would be better if you only show your best works. Too many samples will bore your prospect clients. So, post only your best works – those which your area really confident of.
10. High resolution images.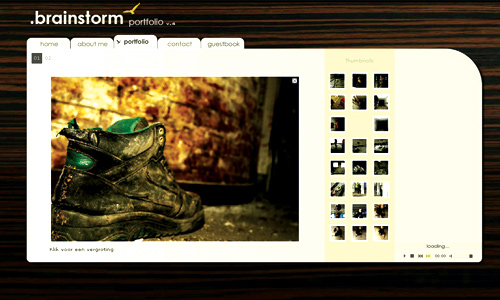 Image: G-freak
For sure, you have saved a copy of your designs which have high resolutions. Use this for your portfolio. This looks better and clients will be more impressed if they see this.
11. Design screen shots.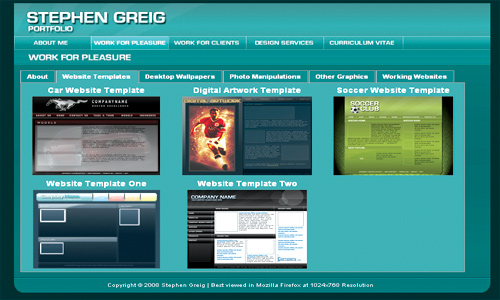 Image: Ste68
If you have designed web sites, you can have its screen shot but you have to make sure that it looks good. This will arise more interest to the viewers.
12. Page links.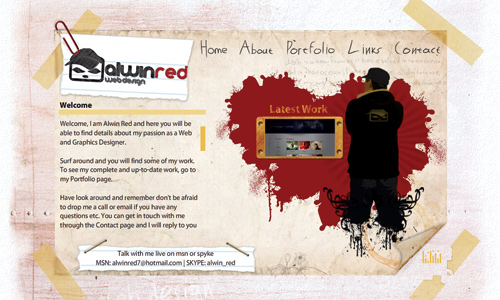 Image: Alwin Red
Give a link to the website that you designed or to other designs you have made which are available in the internet. This way, your prospect clients could see how well you have worked on the project.
13. Work descriptions.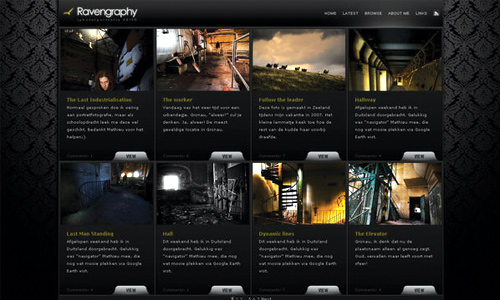 Image: G-freak
If you think your work will speak for itself, you might be wrong. Not all people could easily grasp what is special about your designs. You better give an explanation on your designs but don't make it too long. Just make it brief and concise.
After knowing the things that you need to include in your portfolio, you may now start thinking of the right concept for it. Be reminded that everything you put into your portfolio speaks of your personality. Why don't you start making your own portfolio now?