It is not that uncommon when you take a picture and get a great content but lacks some details, or have some unwanted elements that you wish weren't there. No worries as Photoshop is always there to help you achieve that perfect photo that you want. It's just a matter of practice and learning some basics in order to attain your desired result.
To help you with your practice, we have here a collection of Photoshop tutorials that will teach you how to nicely retouch your photos and help you harness your skills on Photoshop. Scroll down and check them all out below. Come, take a peek, and have fun learning!
Five Easy Photo Retouching Tips and Tricks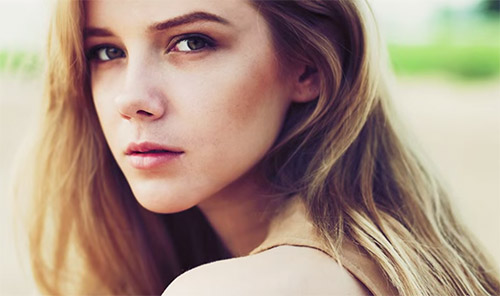 Here's a useful video on five photo retouching tips and tricks.
Source
Retouch Basics for Graphic Designers and Photographers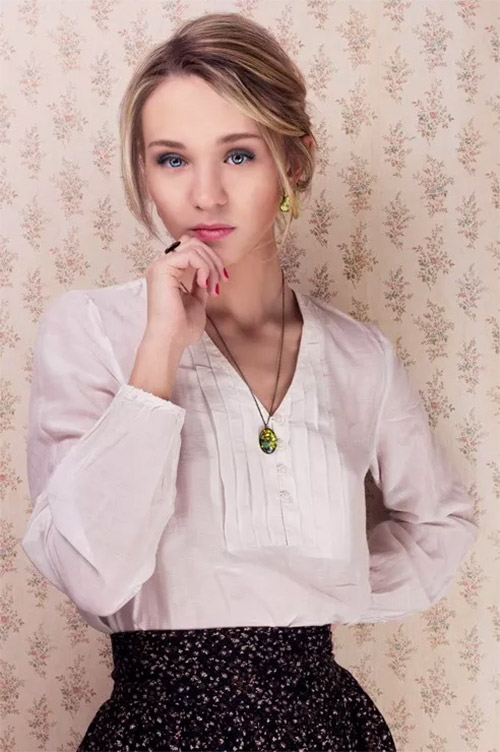 With this tutorial you will create amazing beauty retouch, which can be used in printed media – like in magazines, flyers, adverts and more.
Source
Golden Skin Tutorial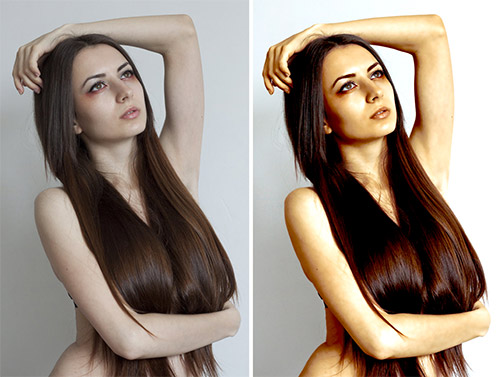 In this intermediate tutorial you'll learn how to give skin a golden shimmer by mastering adjustment layers, filters and layer masks.
Source
How to Use a Tilt / Shift Effect on Portraits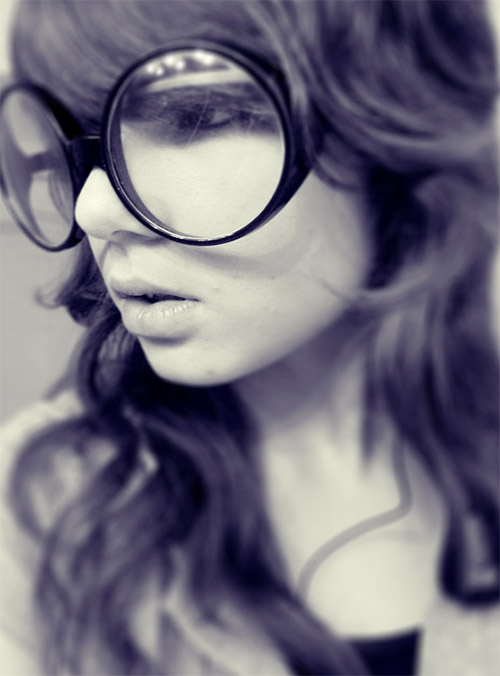 This quick tip will show you how tilt shift effect can be applied to a portrait to give the subject an appearance as if they are closer than they appear.
Source
Pure White Portrait Retouch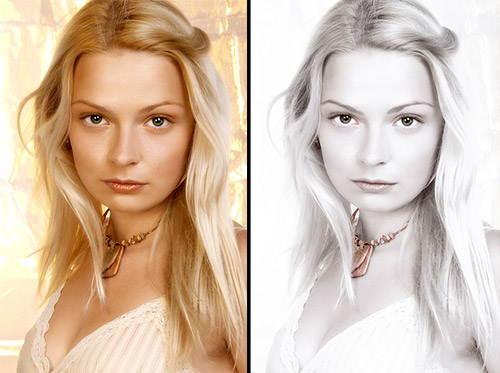 Learn how to whiten skin and hair in this quick Photoshop tutorial.
Source
Create a Dragan Style Portrait Effect in 5 Steps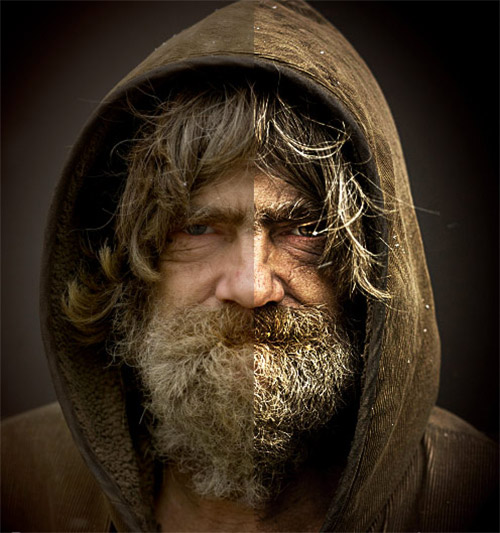 Make your photo similar to the works of Andrzej Dragan.
Source
Advanced Colorization Techniques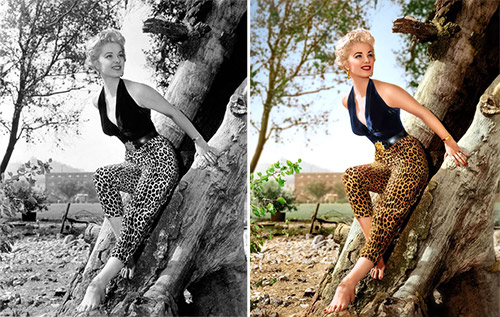 Learn how to colorize a Black and white image with this tutorial.
Source
Realistic Makeup Application in Photoshop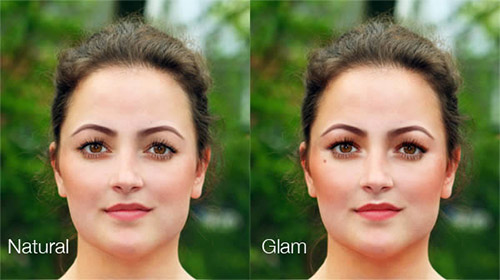 Learn how to apply makeup digitally using many of the same techniques that women use to apply physical makeup to their own faces.
Source
Retouch photos with realistic perfect skin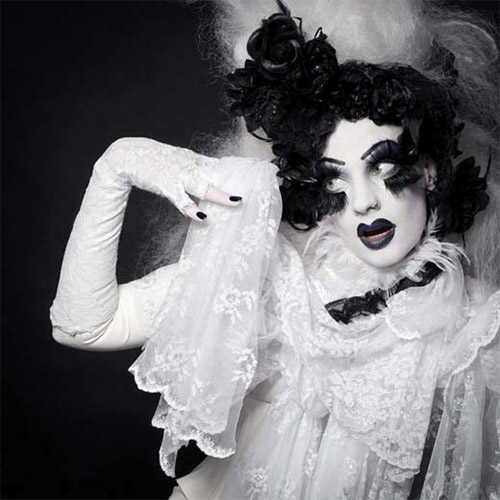 In this tutorial, burlesque photographer and retouch expert Tigz Rice looks at ways of improving the appearance of skin and removing blemishes, without losing that all-important texture.
Source
How to Make Facial Retouching in Photoshop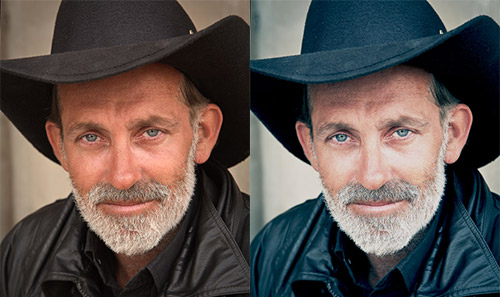 One more tutorial teaching you how to make a man facial retouching in Photoshop.
Source
Adding Reflections To Sunglasses With Photoshop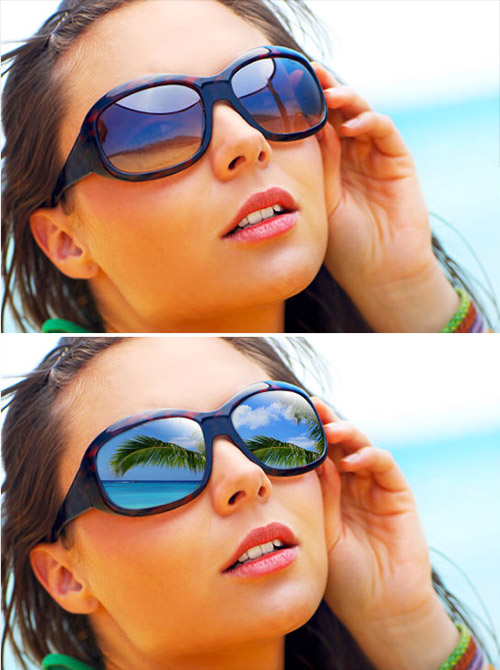 In this Photoshop Effects tutorial, You'll learn how to add reflections, or at least, different reflections, to sunglasses.
Source
Skin Retouching Tutorial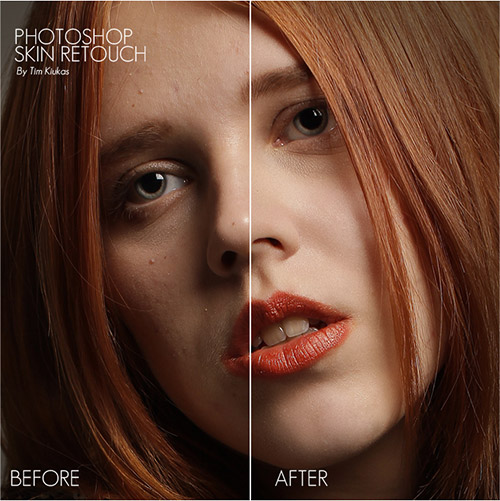 Learn a bit more tricks on how to retouch skins in this tutorial.
Source
CoffeeShop Eye Bright!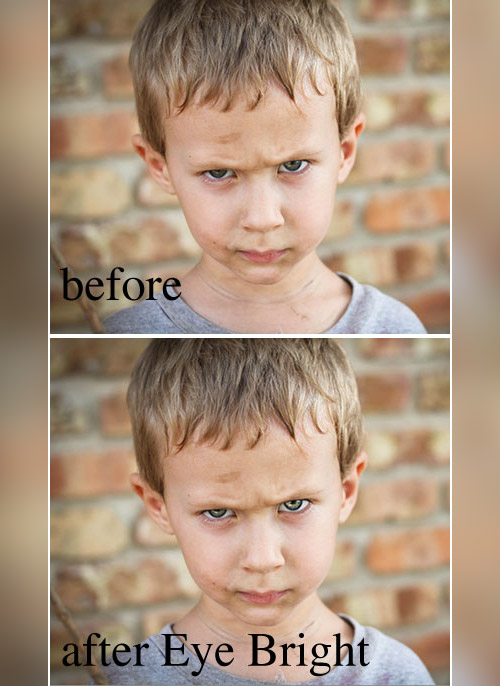 Here is a tutorial that will teach you how to retouch and brighten eyes.
Source
Non-Destructive Burn/Dodge in Photoshop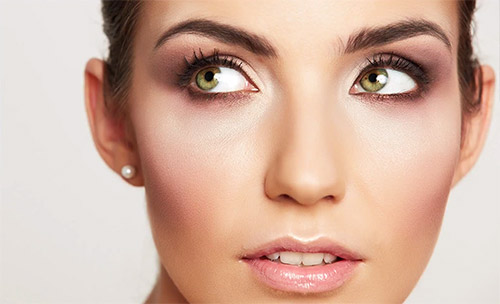 For those who deal a lot with model retouching, burning and dodging non-destructively is a must!
Source
How to Retouch and Airbrush Skin in Photoshop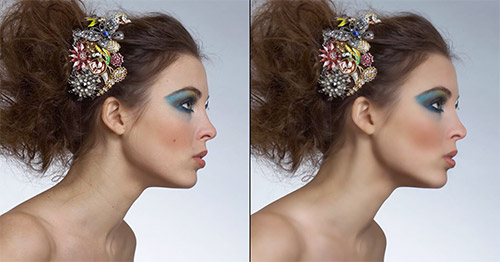 Learn how to retouch skin professionally in Photoshop without making it look fake or blurry.
Source
Emphasize or Hide Skin Flaws With One Layer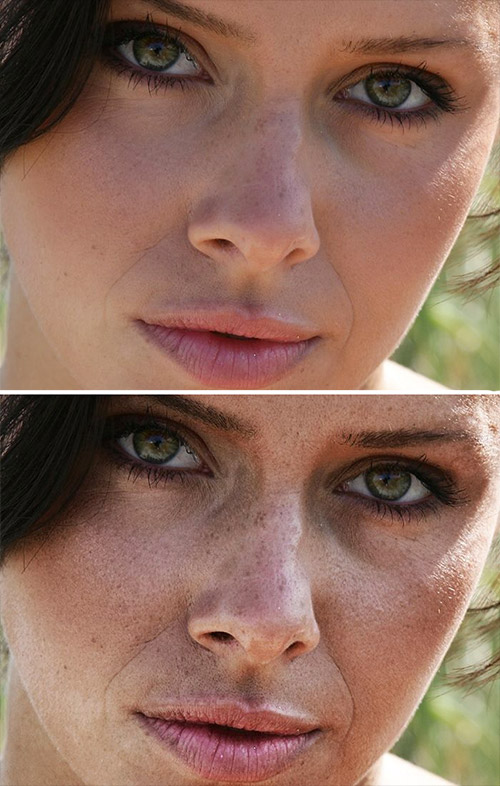 Learn how to retouch skin quickly an naturally using just the yellow channel in your photo.
Source
Photographic Toning Retouch Method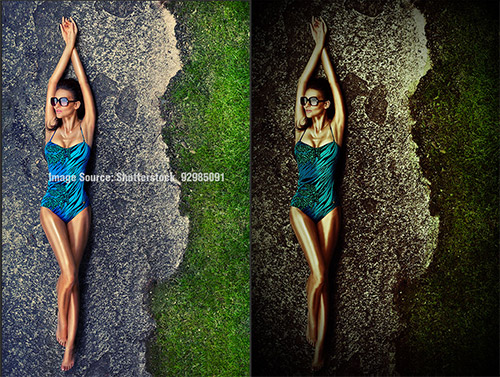 This effect is achieved from experimenting with adjustment tools found in Photoshop CS6.
Source
How to Create a Porcelain Skin Effect in Adobe Photshop CS6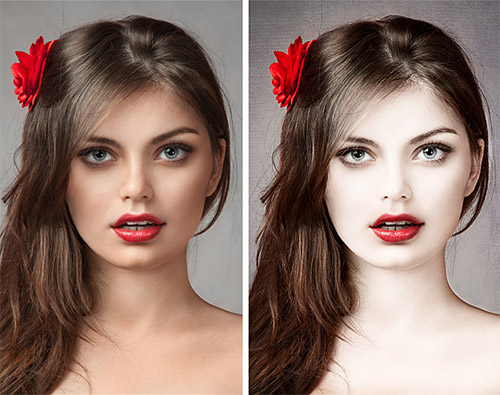 Create a porcelain skin effect in an easier way with this tut.
Source
Harmonise tricky tones and colours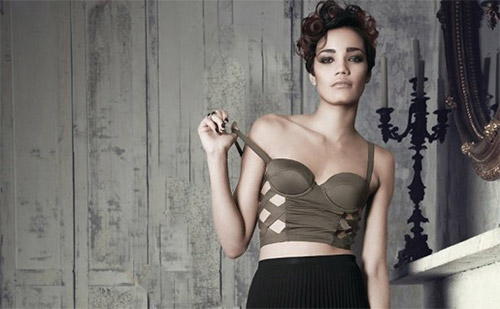 This walkthrough is a simplified version of how you would get two different images to harmonise together using the Color Sampler tool and Curves layers.
Source
Wrinkle reduction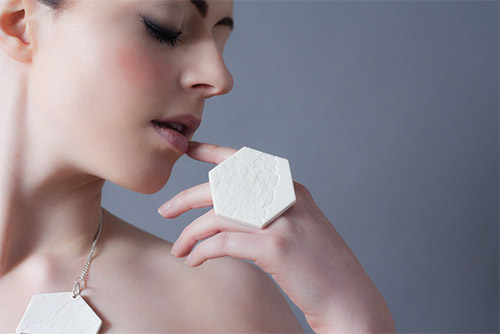 We'll be looking at some easy ways you can use channels to reduce these lines, whilst maintaining a natural to the process.
Source
Enhance detail using correction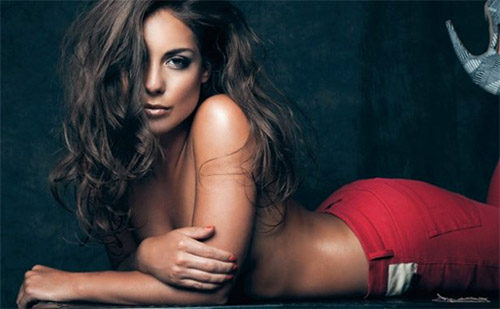 This tutorial will go through three very common ways to make local colour and tone adjustments.
Source
Photoshop Fashion Retouch – Shadowy, Sultry Eyes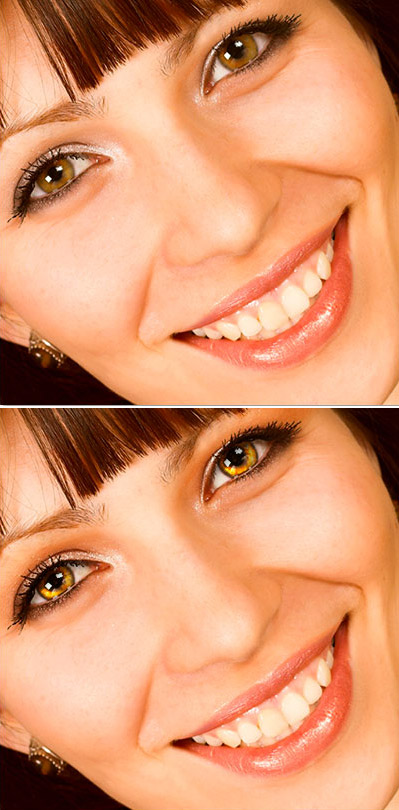 This tutorial will teach you a fashion retouching technique to see how easy it is to give someone's eyes a shadowy, sultry look to them.
Source
Note: All visual content above is copyright to its respectful owner. Please read the Terms Of Use of these resources before using to prevent unwanted occurrences. NaldzGraphics does not claim credit nor responsibility for any images/videos featured on this site unless otherwise noted.
Have something in mind related to web design, freelancing, and other awesome stuff? Let us know and maybe we'll feature it on our next post. All your comments and opinions are appreciated. Let us hear em up in the comment box. Thank you and see you again mate!