During this time of the year, artworks are just overwhelming. There could be some who may believe that art has its limits but there would also be those who'd love to cross the borderline. The results of creativity all throughout the year has even gone better not to mention the Halloween! There's so much to notice, so much to look forward to and so much to enjoy during his time of the year indeed. From costumes to even decorations such as Pumpkins. Pumpkin Carvings also known as the jack-o-lantern has been a proof of the wide array of coverage that art has gotten into just like these cool carvings. This type of art started during the British Isles and it has just been getting better and creepier!
Since Jack-o-Lanterns has already been a tradition, we take you to the world of Pumpkins and let you see these 30 Examples of Beaming Pumpkin Carvings and notice how creative the artists have been from a simple hobby up to big contests to flaunt their edge in this type of art. This may also be considered Food Art but as Halloween peeks, we look at Pumpkins as food and decoration at the same time…
2014 Update:
In this update, you are in for more treats as we have added more impressive carvings that you'll love. Scroll down and check them all out, be amazed with these imaginative works of art and love them. Come, take a peek, and enjoy!
Dragon Pumpkin Carving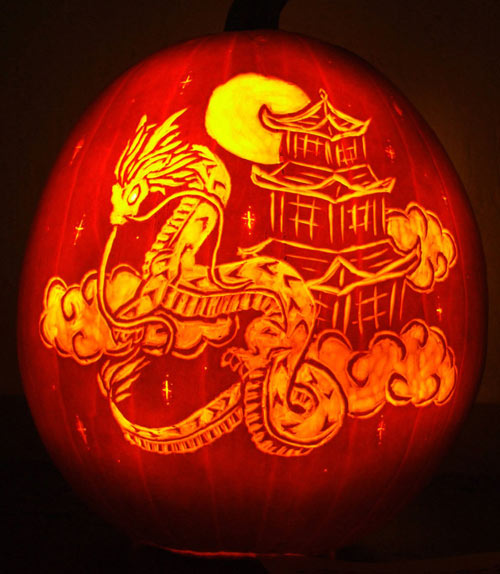 By: ciarra
A dragon pumpkin carving as one of the artist's hobbies.
Zobie Grave Pumpkin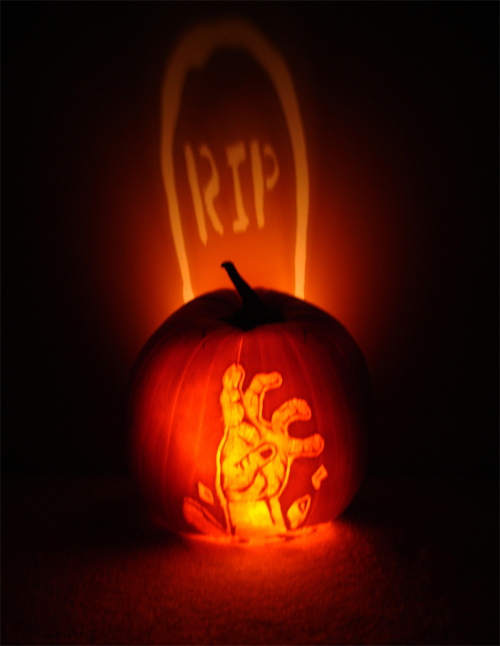 By: mcgalio
The back part of the pumpkin has been cut for the light to be able to shide on its background.
Pumpkin Carving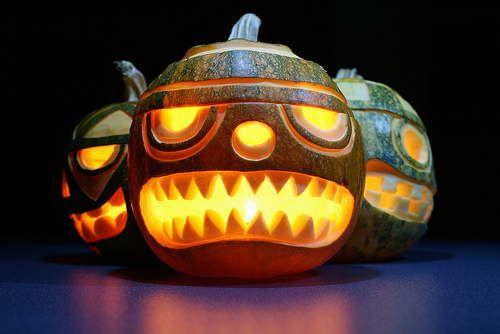 By: Mr. Cavin
This is the artist's present for himself. A pumpkin carving that's toboggan-hat themed.
Angler Pumpkin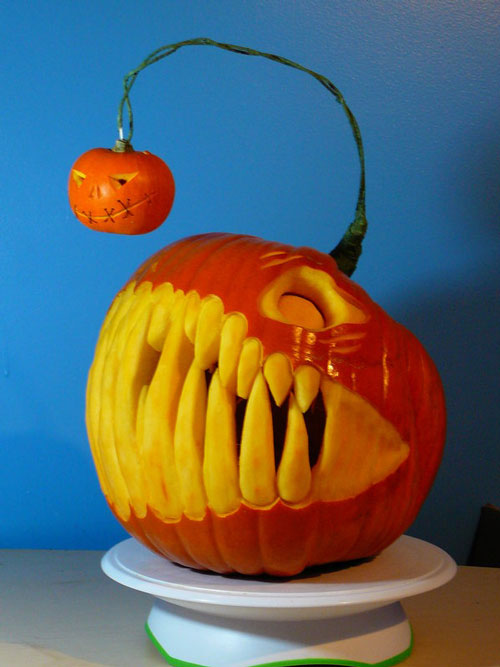 By: highborntalon
The pumpkin carving is angler fish inspired since the artist has been freaked out by such kind of fish.
Pale Man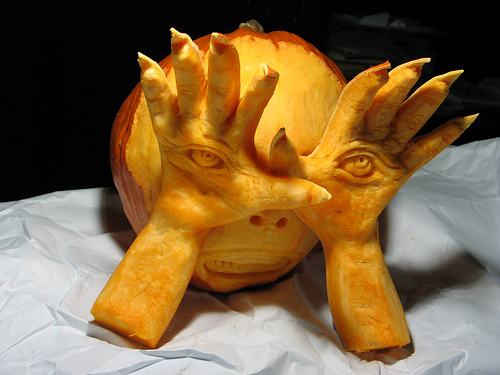 By: RDPJ Cakes
Separate cuts of pumpkin have been used for the hands.
The Scream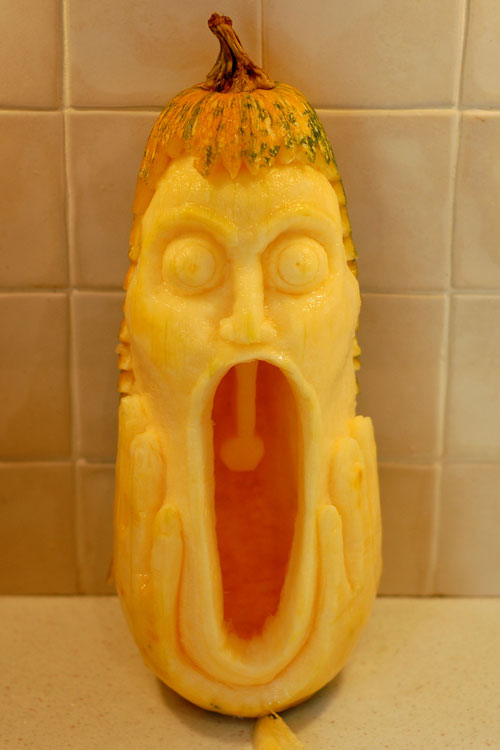 By: SirPecanGum
It was Edvard Much's Scream that inspired the artist to make such a marvel as this.
Stitched-Up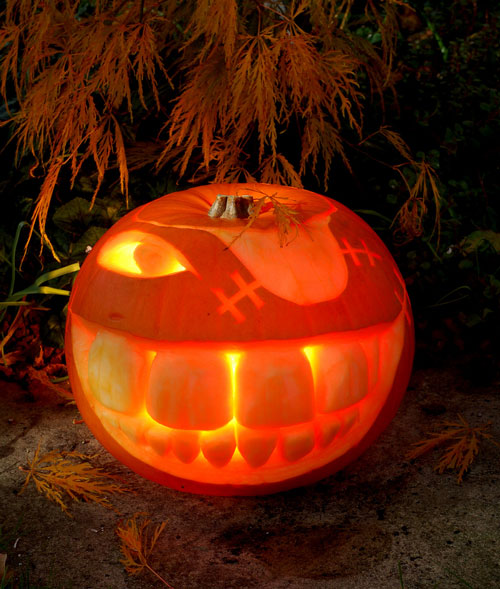 By: estrangeloedessa
An awesome photo of a jack-o-lantern.
Rattie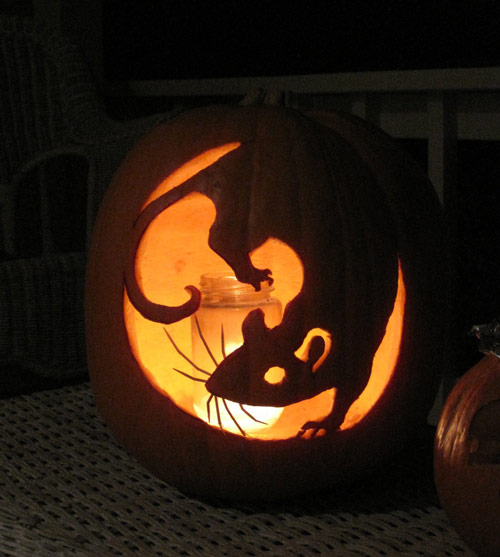 By: veyn
This is the little rat pumpkin, an entry to the halloween carving contest.
Spider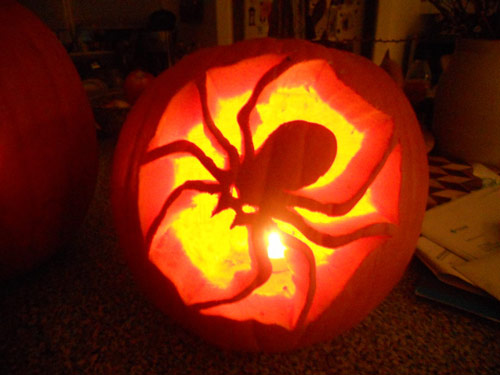 By: prairiecat
The pattern for this Spider Pumpkin has been inspired from pumpkin carving booklets.
City Under Attack Pumpkin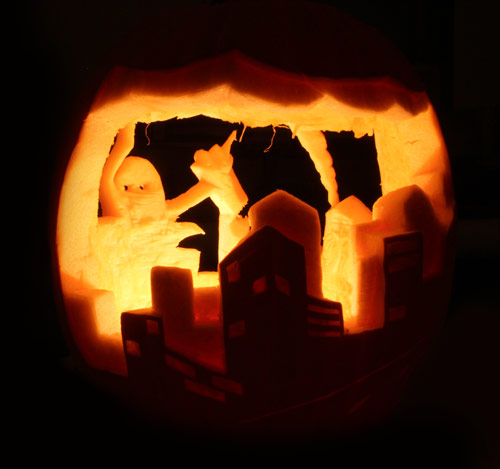 By: klinkenberger
This is a carving of a monster who's trying to destroy the city.
Carousel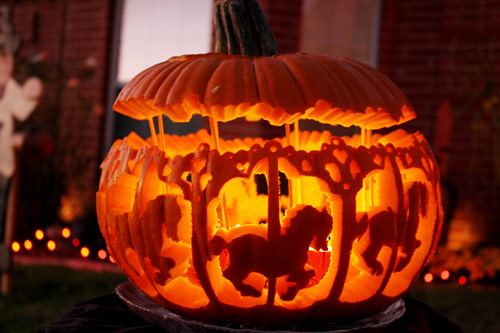 By: branditressler
Total carving time for the artwork lasted for 5 hours and the artist behind is Karyn.
Green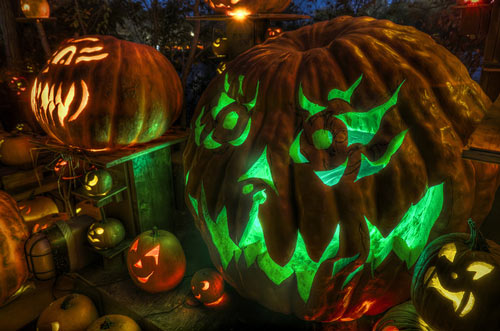 By: Frank C. Grace
The artist is Roger Williams Zoo.
A Haunted Scene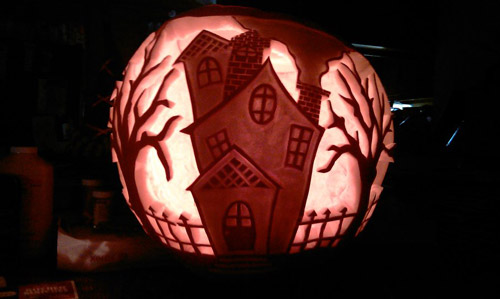 By: bigjbway23
The pumpkin weighs 45lbs and it took the artist 4 hours to finish such masterpiece for the contest.
Hello Mr Jack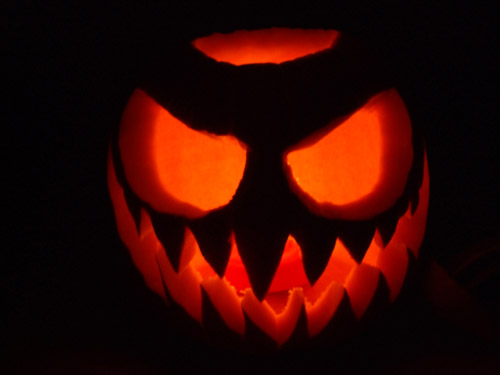 By: xxsephalxx
The pumpkin lantern has been perfect for the lighting of this Jack-O-Lantern.
Pumpkin Totem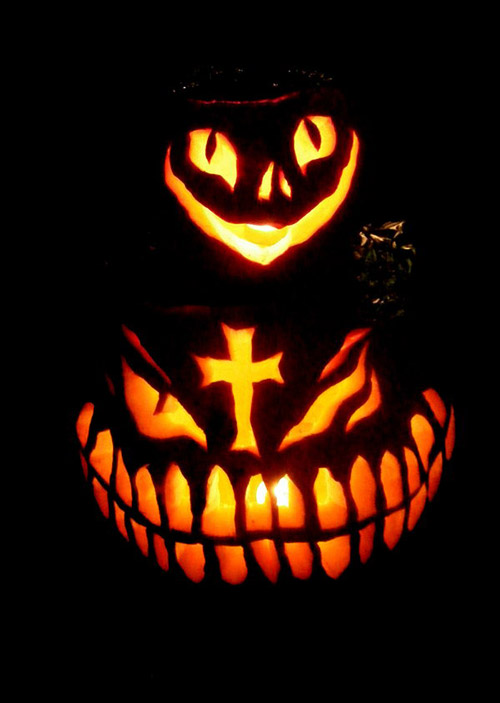 By: spider-shadowz
This is another creepy entry for the Halloween Carving Contest.
Jack-o-Lantern 2011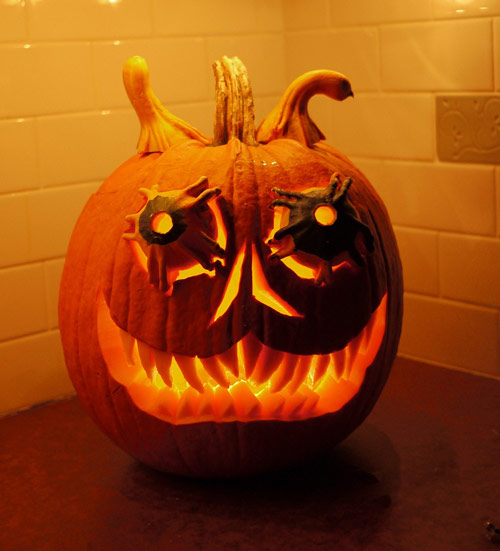 By: origamidoc
One total expression of one's artistic ways even with pumpkins.
4 Eyes Happy Lit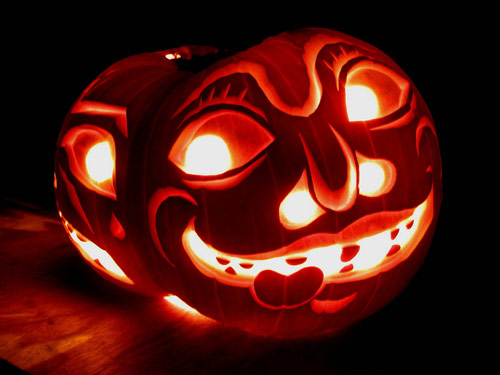 By: 89AKurt
An addition to the magnificent style on this pumpkin carving is the ambient light used.
Barfing Pumkin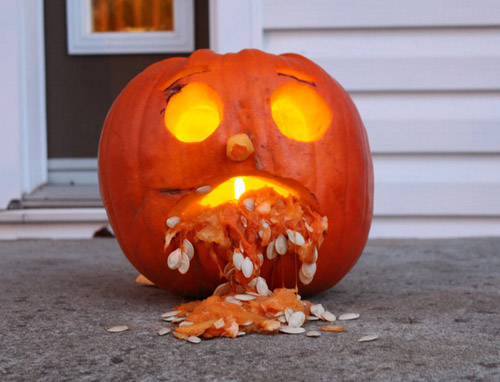 By: spiritsofthedragons
The name of the pumpkin carving is Mr. Faty being the fattest pumpkin that the artist had.
Fiery Skull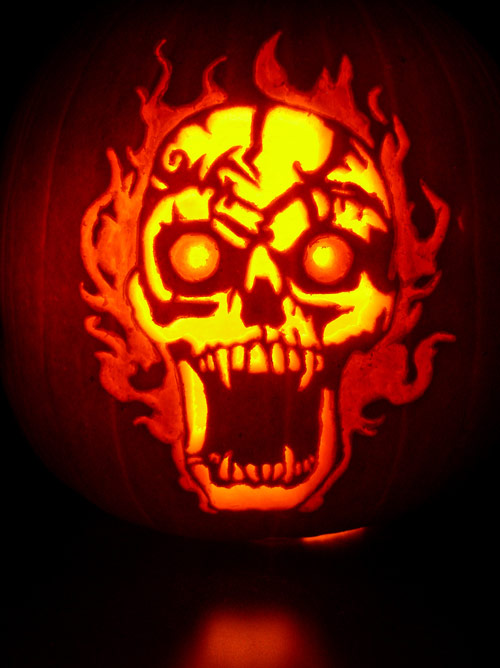 By: sage_82
A pumpkin carving that has been designed a long time ago but took time in starting the artwork.
Pumpkin Stein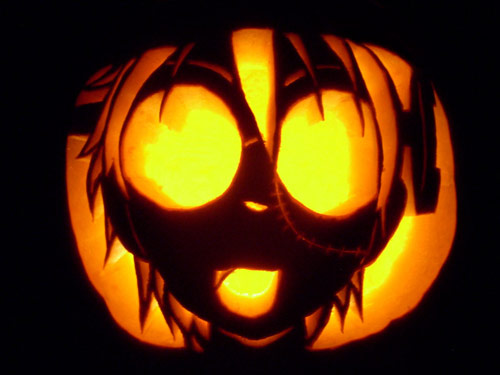 By: aquapocalypse
The pumpkin is Frankenstein from the Soul Eater.
Pumpkin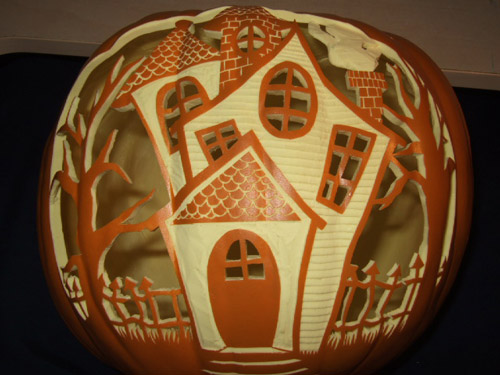 By: weirdal
This pumpkin carving has won a great deal in a contest.
Source
Nostalgiaween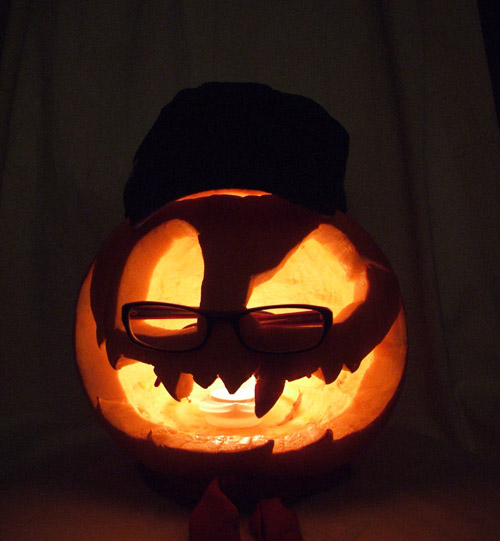 By: thecrazyoneofthegang
Here goes a Nostalgia Pumpkin for the Halloween Carving Contest 2010.
Man in The Moon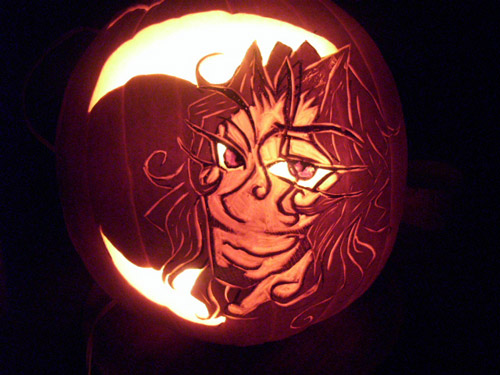 By: halloweenpanda
Face carved on pumpkin has never been easy which makes it more worth viewing.
A Princess of Mars Pumpkin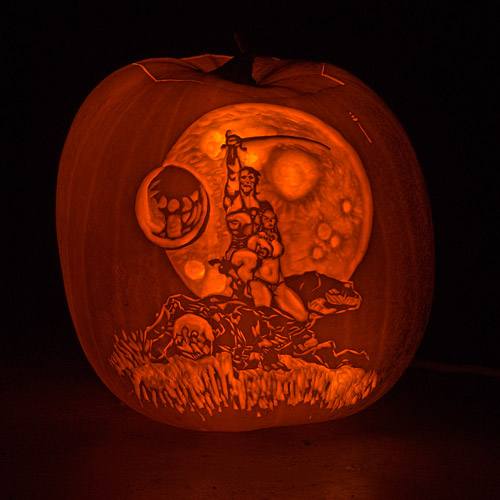 By: crasio
Materials used to carve such a masterpiece using an X-acto knife and a couple of clay scuplture tools.
My Toothless Pumpkin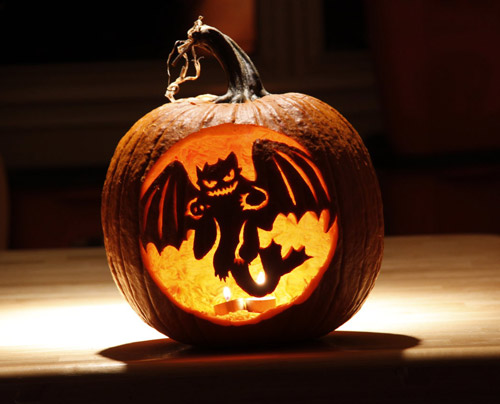 By: nemesis-19
The artwork has been inspired by the movie "How to Train Your Dragon".
Captain Jack Pumpkin Carving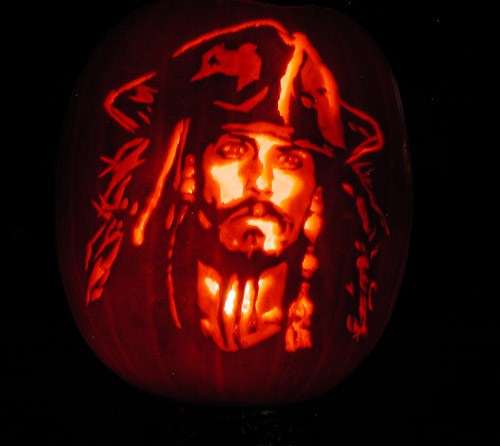 By: keldarak
It took the artist 7 hours to finish the pumpkin art.
Werewolf Pumpkin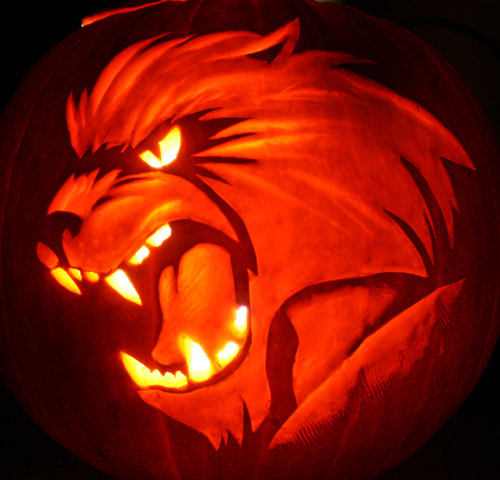 By: chaoskomori
A werewolf has been carved as part of something that's traditional for the artist's grandpa's halloween decoration.
Lit Version of Quot Totoro Quot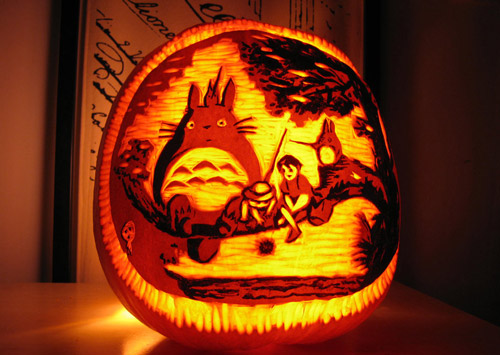 By: punkbouncer
The pumpkin art was a runner up winner in the pumpkin carving contest.
One of Us, One of Us!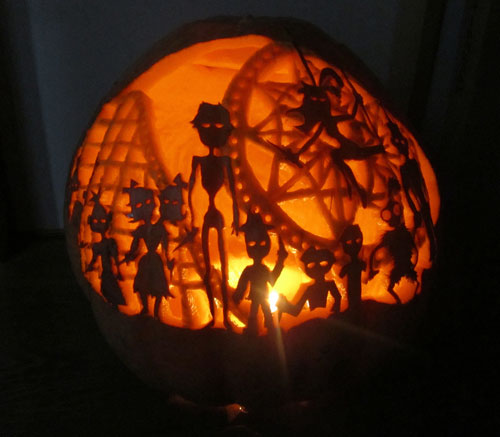 By: kenklinker
The Pumpkin Carving has been inspired by one of the scenes of Freaks which is a 1932 classic film.
Forest Cottage Pumpkin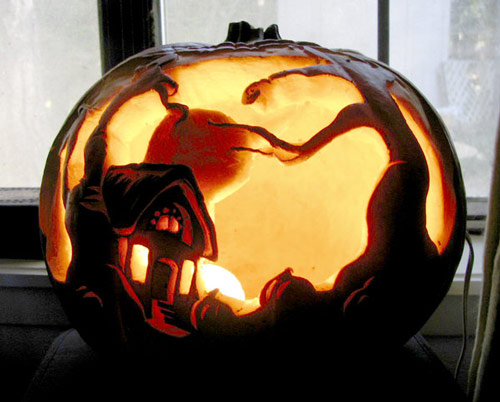 By: masterpiecelost
Some haunted place has been carved on a pumpkin with that freaky effect on it because of the light used.
Minion, The Croods and Ironman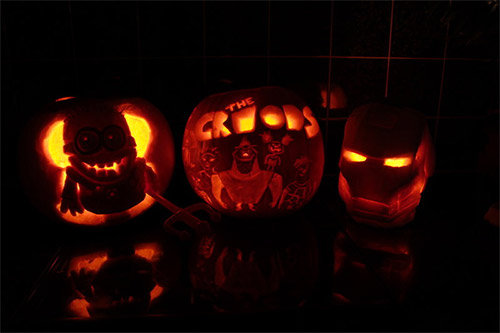 By: emmap2013
3 pumpkins with carvings of minion, The Croods, and Ironman.
The Great Pumpkin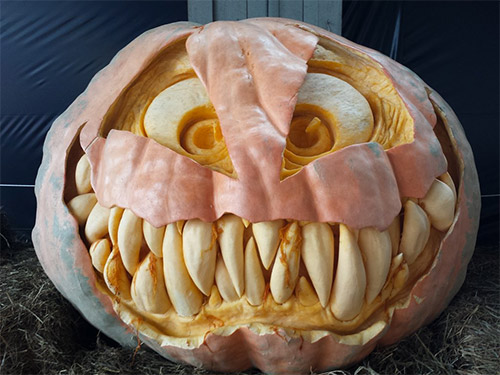 By: illtemperedArtist
A very huge pumpkin with a very huge and scary grin.
Jesus of Nazareth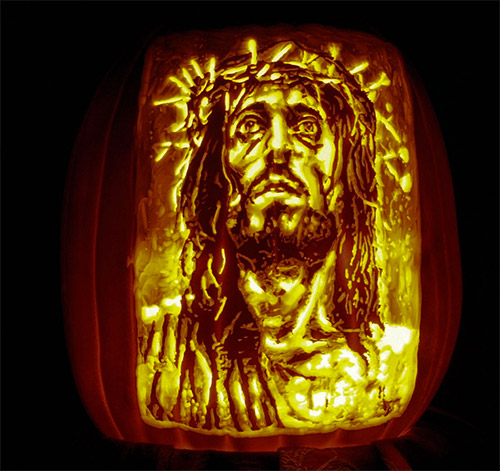 By: St0ney
This is a very detailed of Jesus in a pumpkin.
Clown Pumpkin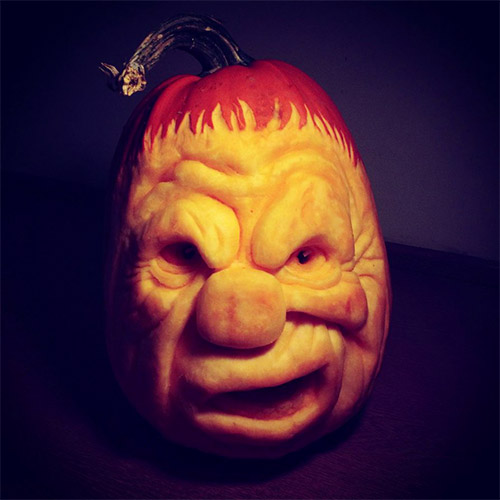 By: JoeStafford
A very nice face carving that will give you a scare
Norman Rockwell's Sunset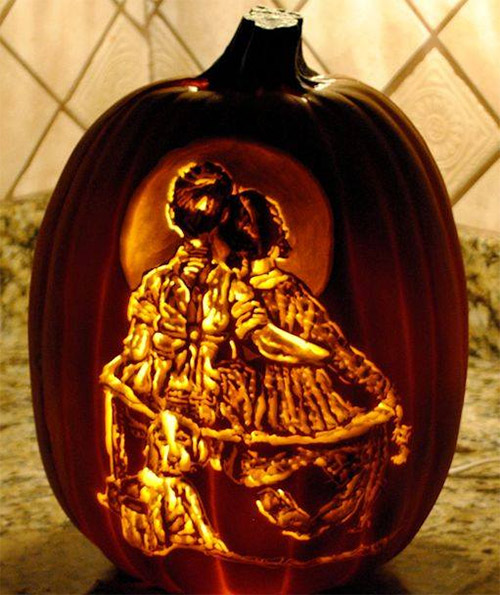 By: St0ney
This pumpkin has a carving of a cute picture of kids cuddling.
Off the Leash Logo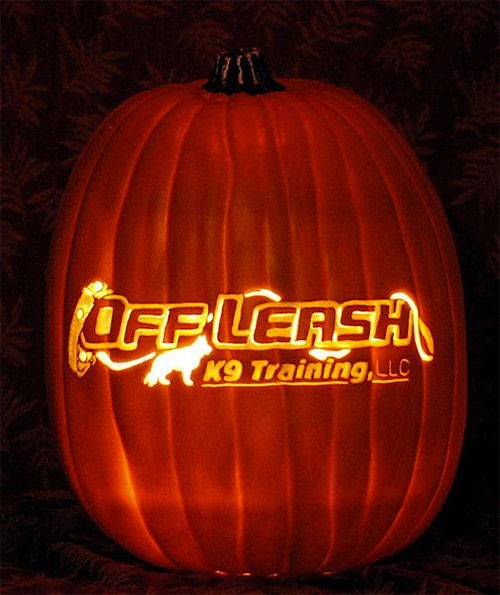 By: St0ney
This has a logo of a K9 training company
America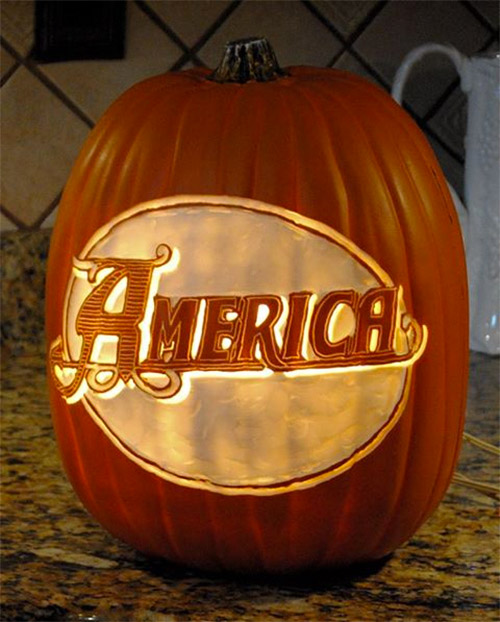 By: St0ney
This carving demonstrates an wonderful font.
Logos 4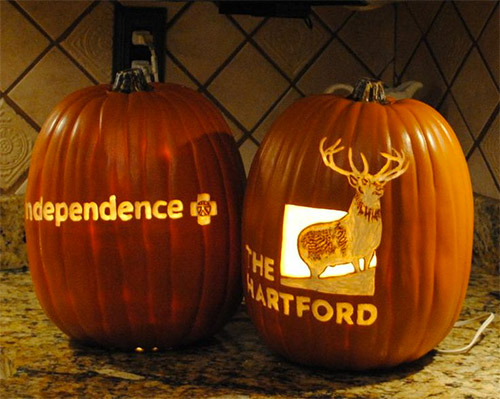 By: St0ney
Another carving inspired by a nice logo.
Mr. Incredible Pumpkin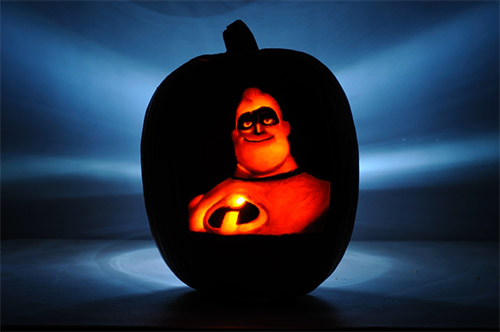 By: ImpartialX
This is a pumpkin with a very impressive carving of Mr. Incredible.
Merry Grinchmas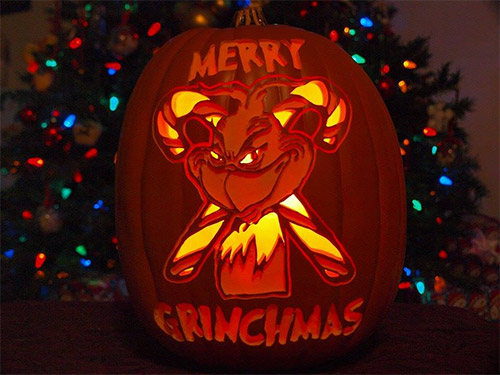 By: St0ney
A pumpkin with a rather Christmas-feel carving with Grinch.
There would always be something to create on things that won't really seem to matter aside from the fact that you eat them. But there's more if one being artist just have the passion for real Art. Enjoy the rest of the Halloween Fever!