Babies must also look good and still adorable even during Halloween. Most parents would even love to take their kids out to parties during an occasion like this. Of course, we wouldn't want to freak our babies out. Parents would want to dress up their cute babies to maintain their being lovable. Most of these are fluffy animal costumes. How then can this stress out the spirit of halloween when these kids are just so charming in whatever they wear? Well, this is just to make the occasion a lot more lovable. It feels good to see choices or simply be inspired with costumes that inspiring babies can bring. Anyway, the halloween fever knows no age.
Today, we let your eyes see 30 Pleasing Halloween Babies in Costumes to once again be inspired at how Photography plays a significant role in occasions like this and would also give an idea to parents as to what they'd put on to their kids including the props you may see in this collection. Be amazed and be enchanted… Let your hearts out even when it's for an occasion that's creepy.
You may want to take a look at the following related articles:
Baby John's Halloween Costume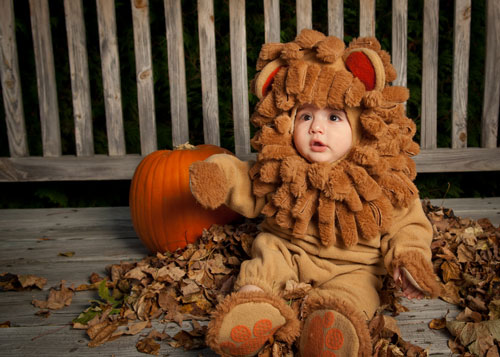 Image: jordanpolizzi
This is Baby John's first halloween costume.
PeaPod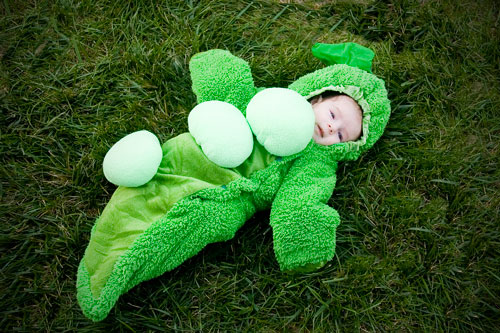 Baby Sophie's first Halloween costume.
Image: Kestin
Our little chipmunk!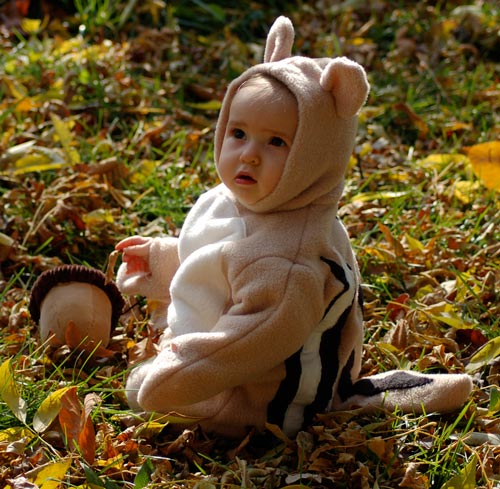 Image: orestryhandmade
zoe's first halloween chipmunk costume is made out of fake fur and perfectly patterned to a pair of her pajamas for the baby's comfort.
Ladybugs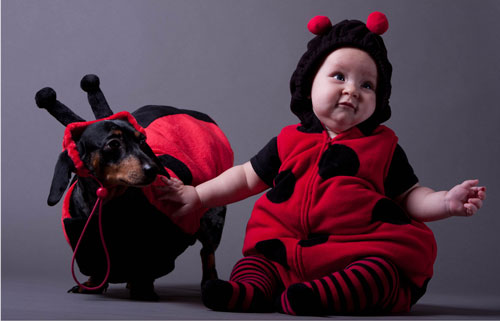 Image: Pseudohip Again
This was taken during the halloween of 2009.
Baby in Scarecrow Costume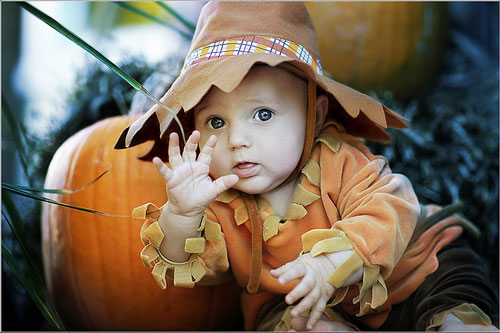 Image: b_u_z_m_e
This photo has been taken during halloween for just simply baby dressup.
Baby Bear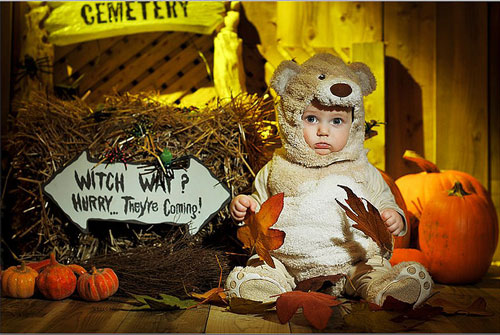 Image: b_u_z_m_e
Here goes a baby bear costume for halloween. Not at all scary on this cute 26 week old baby.
Isaac Chili Pepper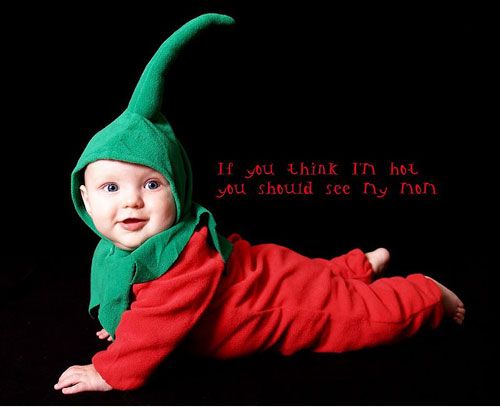 Image: Jackie Hutch
The baby is dressed up ready for the halloween party.
Happy Halloween!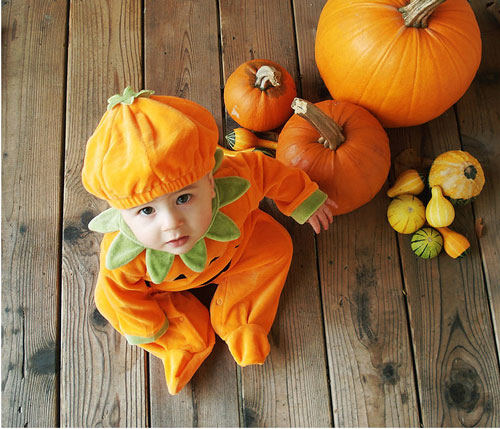 Image: beckylee
The baby looks up to a greeting of a Happy Halloween!
Baby First Halloween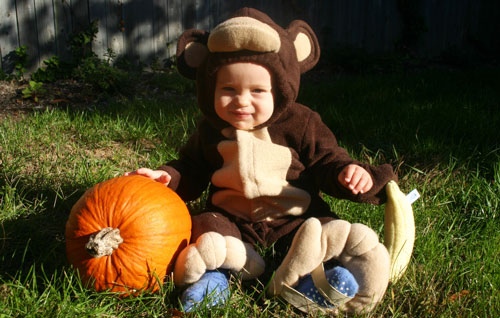 Image: robin.elaine
Another adorable baby on his first halloween.
Little Lamb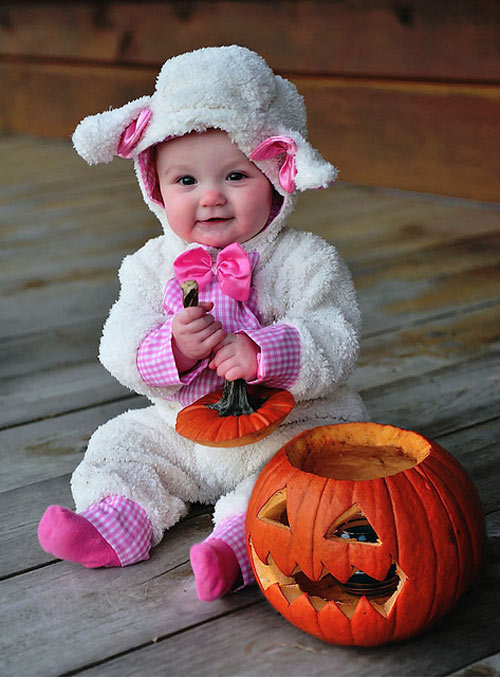 Image: MichaelHD
Trick or treat! Who wouldn't want to fill this baby's Jack O' Lantern with treats?
Happy Halloween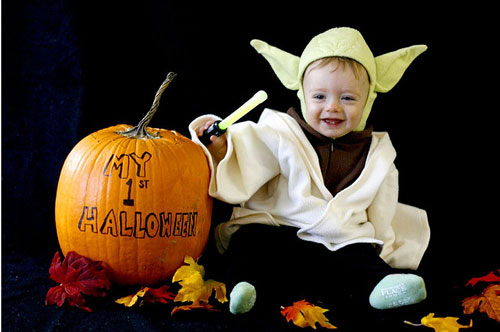 Image: curls & crossbones
The baby's first halloween has been fun with Star Wars!
Box Full of Puppies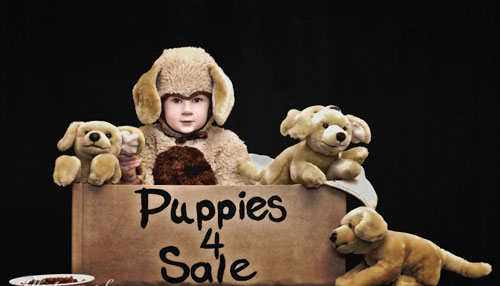 Image: Kat Benson
The baby's on a wagon with a box for trick or treat.
Happy Halloween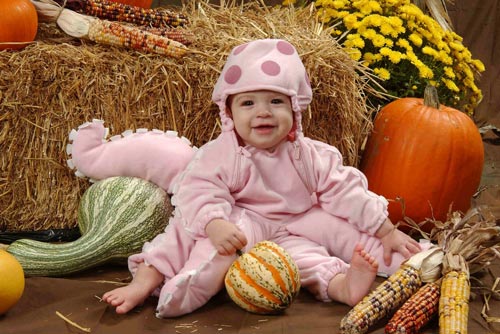 Image: 3MW
The baby is wearing a Happy Halloween costume of a pink octopus.
Octopus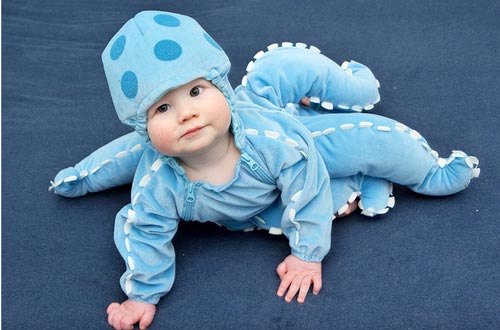 Image: Matthew Field
Here goes Baby Oscar's blue octopus halloween costume.
Aidan the Lion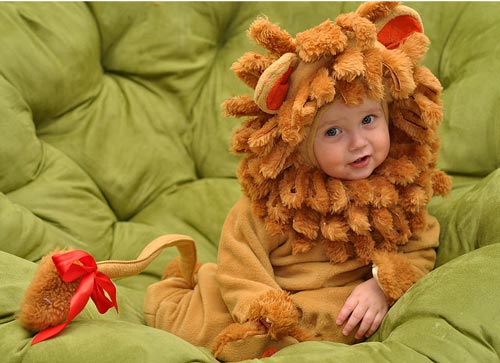 Image: matthew_culbertson
This was during the Halloween of 2009.
Evan Turtle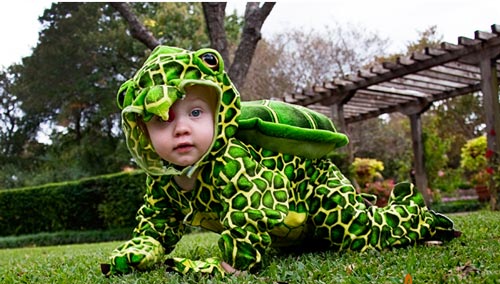 Image: Pamplemousse1983
Baby Evan's turtle halloween costume gets to blend with the grass.
Halloween Babies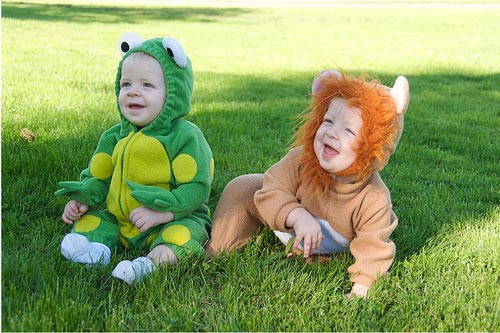 Image: Little Miss Pixel Pants
This happy photo of two babies in halloween costumes was taken using a Nikon D90.
Isiah's Halloween Party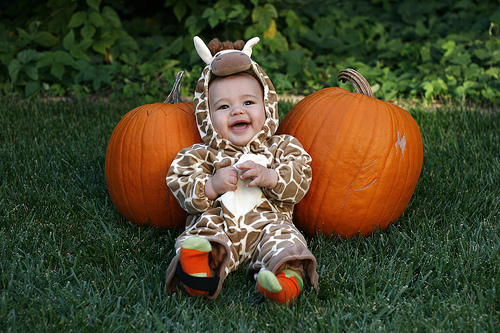 Image: vbossi
This is Baby Isaiah's halloween costume and the photo has been taken at their backyard.
Halloween Holstein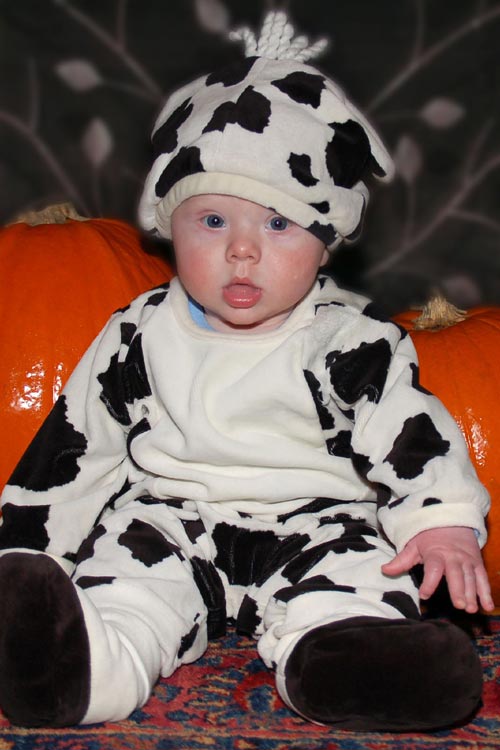 Image: ~Jeff
Baby as he is at 5 months old and can't appreciate the halloween fever that much, when he grows up and come across this photo, he'd feel that during his earlier months as a baby, he was already a part.
Baby Bunny Rabbit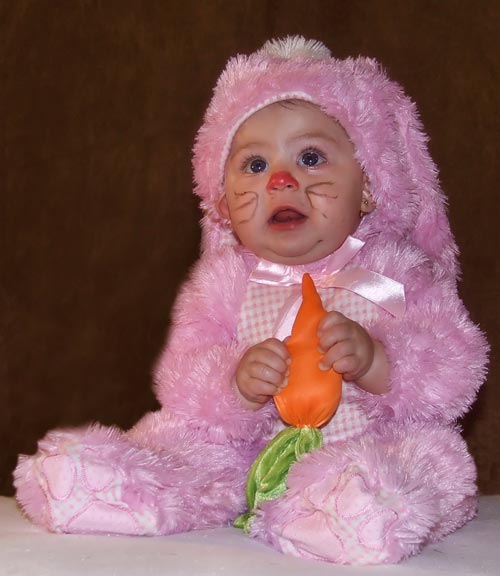 Image: stock-by-casey
This is Baby Mallory at 6 months.
On Top Of the Pumpkin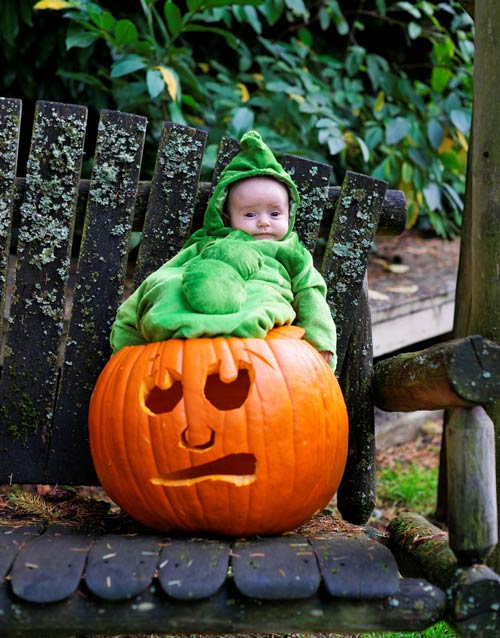 Image: Kelly_Davis
Such heartwarming photo has been taken using a Sony DSLR-A850.
Punkin Patch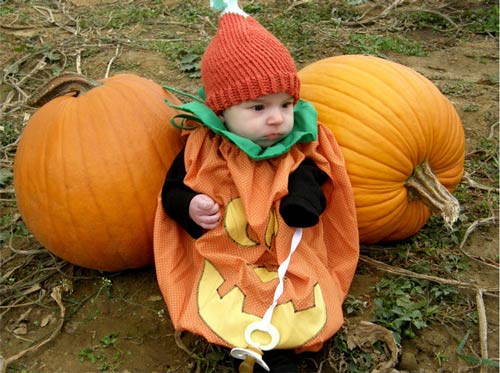 Image: superfrodo
A lovely shot with pumpkins!
The Zoo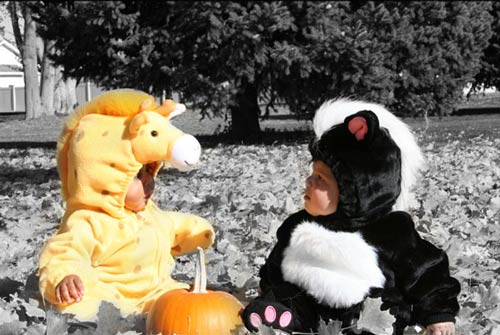 Image: mediasvengali
Assuming it was a jungle of so adorable babies in their halloween costumes!
Mommy's Lil' Stinker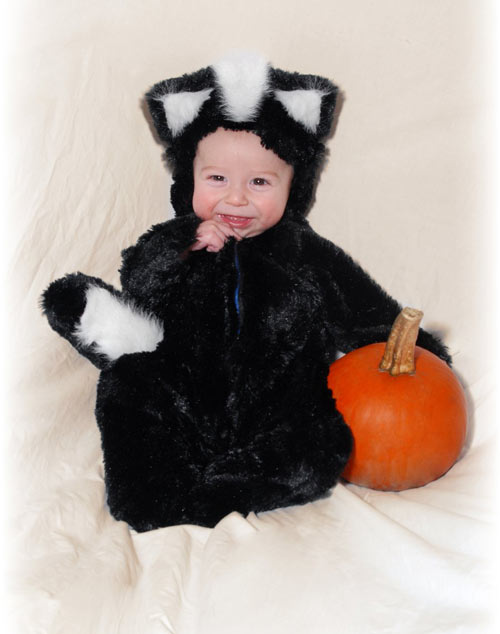 Image: gmcphotography
The baby's skunk costume has been fantastically handmade.
Lady Beetle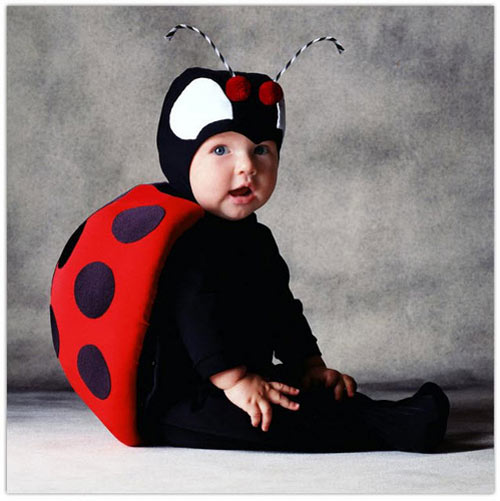 Image: funnybaby
The baby lady beetle's costume has been designed by Tom Arma.
Skunk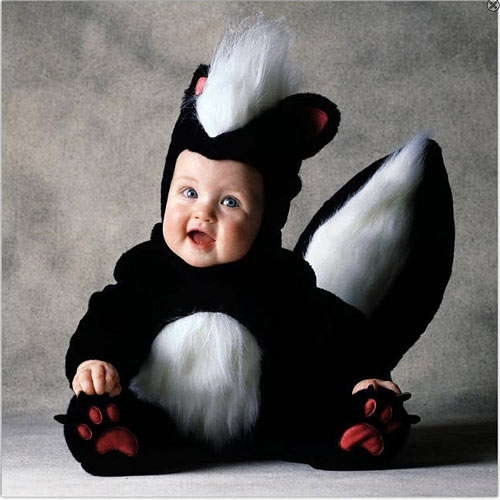 Image: funnybaby
Another hip baby skunk costume has been designed by Tom Arma.
The Halloween Baby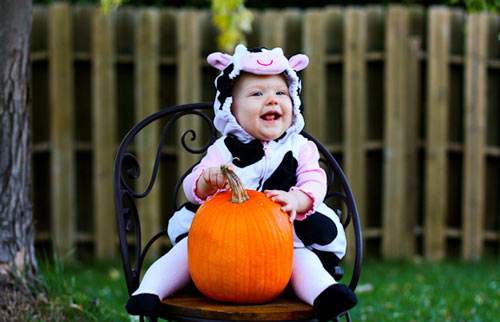 Image: carlyjo photo
It's the halloween baby with a real pumpkin!
For sure you have not freaked out upon seeing such lovable photos of very cute babies! Have you thought of your own baby's halloween costume for this year's halloween fever? You may also share it with us! Or have you fancied any of the costumes the babies were wearing?