In a designer's creative mind, there still has to be a room for learning. Even when you are already a Pro, there's still much more to learn. Since change is the only thing that's constant in this world, one must learn how to adapt to such. There's always an update as to what's new… May those be new techiniques or ideas. Photoshop has more and more updates to look forward to. Cool things would just come out through Tutorials. When you're really into it, you'll take time to learn… Who knows, you may already create your own to share with others!
For today, we share with you various ideas from different talented artists who took their time to make these Helpful and Fresh Photoshop Tutorials we'd get a good grasp from. This post aims to inspire and provide a room for learning for those enthusiasts…
You may want to take a look at the following related articles:
Character Design for the Boomrock Saints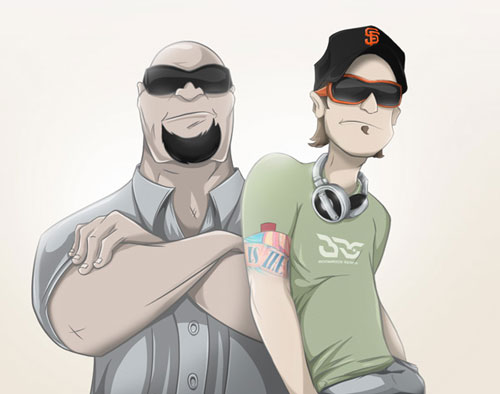 By: John Lee
This Photoshop Tutorial leads you to learning how it is to fantastically create a character design.
The Making of the Nutty Boat Trip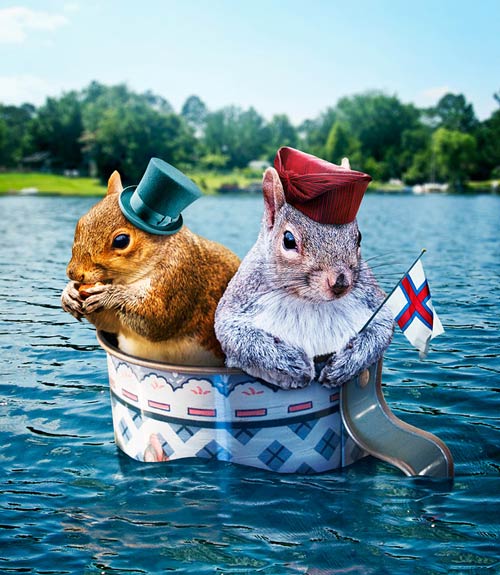 By: Kim Brockie
In designs, you may find it hard to get to your desired images. You just have to have the patience. For this tutorial, you will be learning how to combine a couple of photos into one attractive artwork.
How to Create an iPad II From Scratch Using Photoshop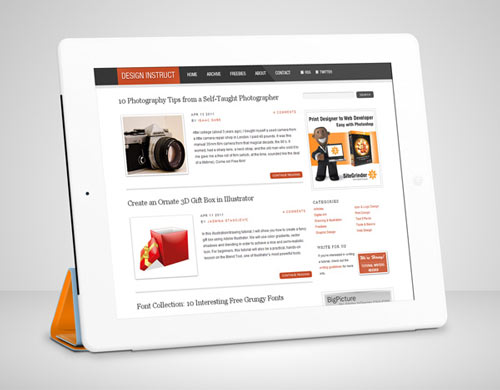 By: Mohammad Jeprie
iPads may just look simple but it's indeed a task in Photoshop you might want to learn.
The Cosmos: Create a Spiral Galaxy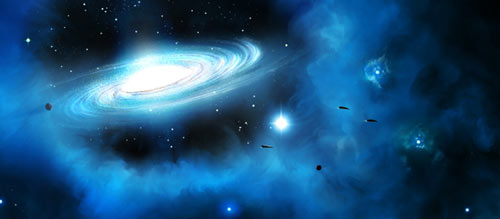 By: Ed Lopez
The outer space is one of those attractive subjects that you would probably want to get the hang of.
Create a Star Trek Style Communicator in Photoshop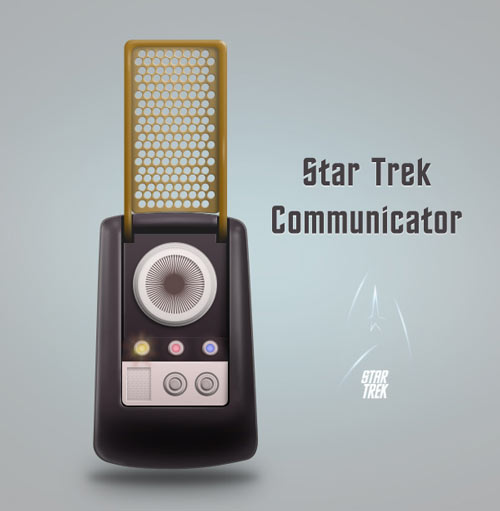 By: Mohammad Jeprie
You might wonder… How would people in the outer space communicate? Here goes a process in making one thru Photoshop.
Design a Professional Wildlife TV Show Poster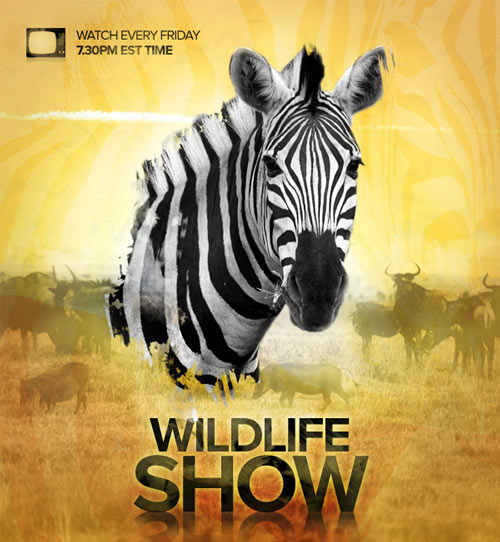 By: Tom
When making a poster for a well-known TV Show, you must have the creative idea how to bring out the best of it. Here's how to make one…
Create an Open Book Icon In Photoshop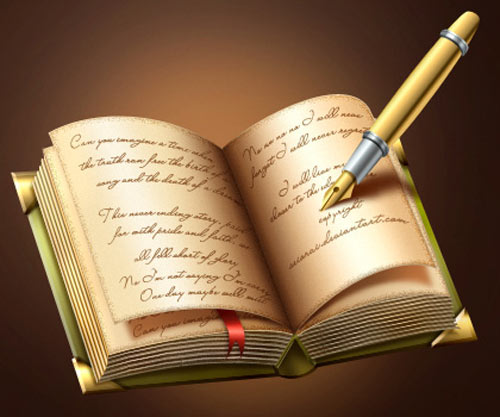 By: Alice
Icons should look as cool too! You might want to know how to unlock the key to making your own…
Create a Sweet Donut Icon in Photoshop from Scratch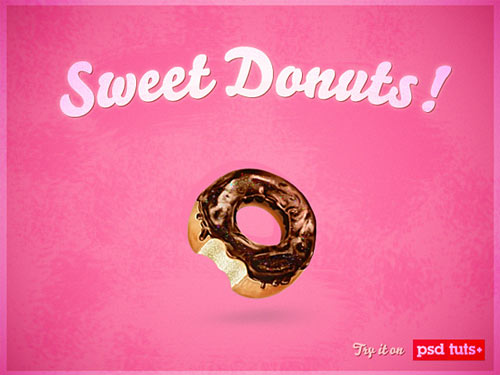 By: Mirko Santangelo
For food icons, let your imagination play and think of what the best look for that particular food you are to illustrate is. Check this out so to give you ideas.
Photoshop Tutorial: Create a Feathery Shoe from Scratch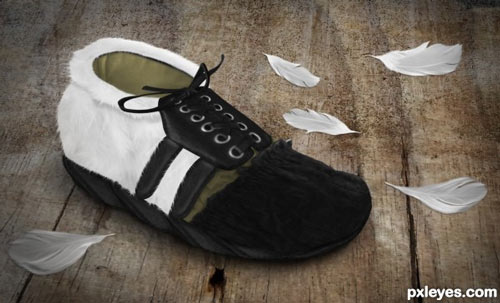 It isn't scary to start a design from scratch. Learn to get through with these steps so you'd find the inspiration to do the same.
Create Custom Rims For Your Ride in Photoshop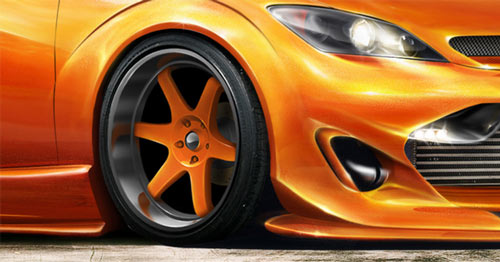 By: sekhmet-neseret
Make that design of a car look more realistic with these steps to follow.
Use Photoshop to Create a Still-Life Lamp, Nightstand, and Picture Frame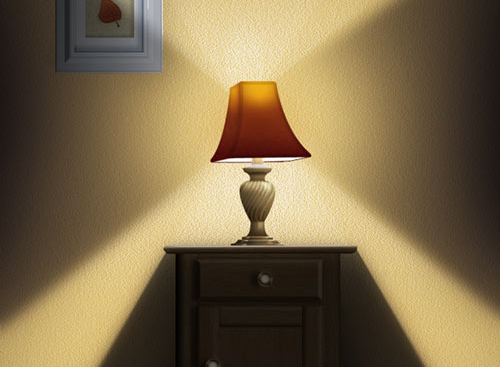 By: Stephen Petrany
In creating a still life, that realistic element must not be taken away so learn it in this tutorial…
Create a Surreal Upside Down Mountain Painting in Photoshop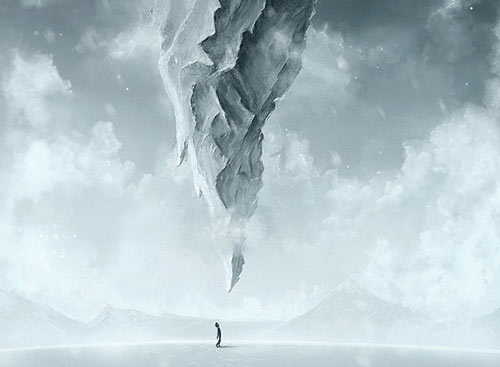 By: Marco Casalvieri
It's how you make something that you only admire possible through Photoshop.
Photoshop Tutorial: Create a Spectacular Fantasy Sea Monster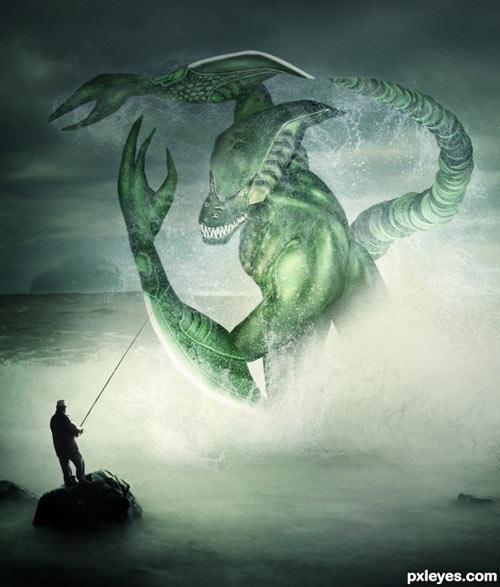 Have you tried creating a sea monster before? You might want to get through these steps…
Matte Painting 101: Lighting Fires


By: Ed Lopez
A lot of things are possible in Photoshop. Much more with Matte Painting.
How to Create Cityscape Concept Art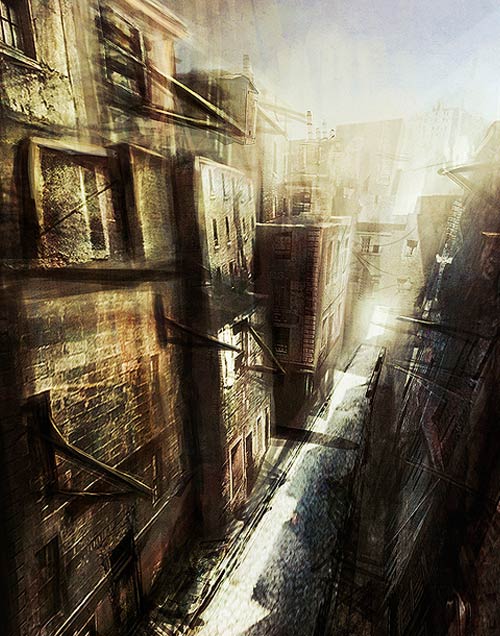 By: Cucu Tudor-lonel
Get your artistic mind moving as you go deeper into concept art with this tutorial.
Create a Wacom Product Advertisement in Photoshop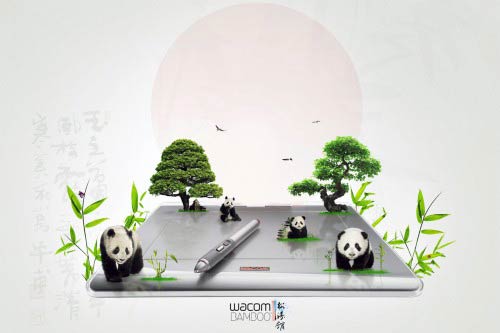 By: Joe Moore
There has to be the best way in creating product advertisements. Here's one to give you a brighter idea.
Create a Self-Portrait Caricature Illustration in Photoshop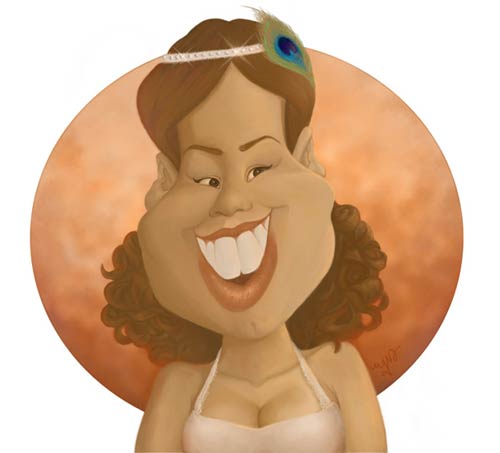 By: Melody Nieves
When you would want to try to have fun and make the caricature look more interesting, try following the steps in creating a self-portrait caricature.
You want it to
Photoshop Tutorial: How to create a Baby Alien In a Jar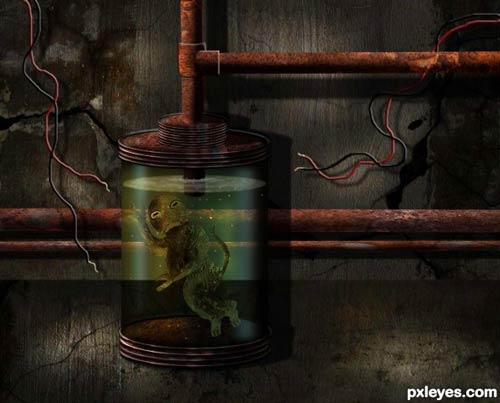 By: pineman
There's always a way through things especially when using Photoshop. Make it cool as you put an alien inside a jar.
Create a Black Swan Inspired Movie Poster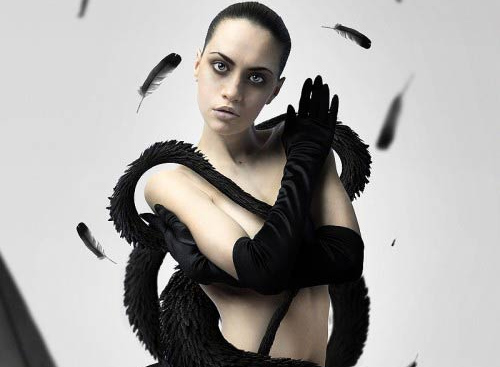 By: Joe Moore
You could have watched the Movie "Black Swan". Get the chance to walk through the process in creating its movie poster.
Design an Artistic Watercolor T-shirt Design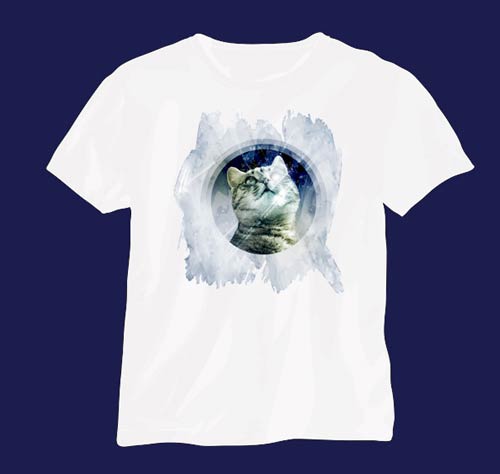 By: Tom
There are several t-shirt designs to learn in the web. One of them is the watercolor style. Learn how to do it in this tutorial.
Create a Fiery Mixed Media Composition Using Photoshop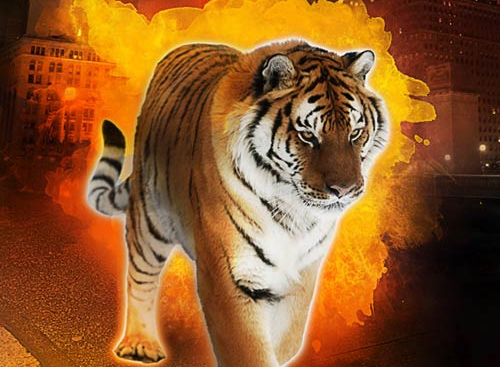 By: Eric Vasquez
Get to learn how to combine photos and come up with one of the coolest outputs.
Create a Unique Steampunk Photo Manipulation in Photoshop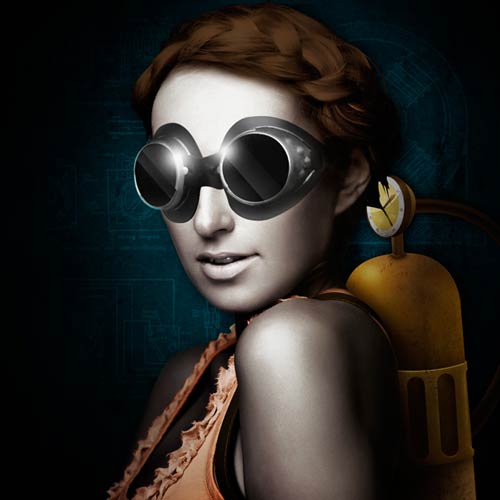 By: Eric Vasquez
There's not just one or two elements involved in this tutorial. There are a couple of them which leads to the creation of an amazing steampunk artwork.
Create a Dark and Mysterious Fantasy Portrait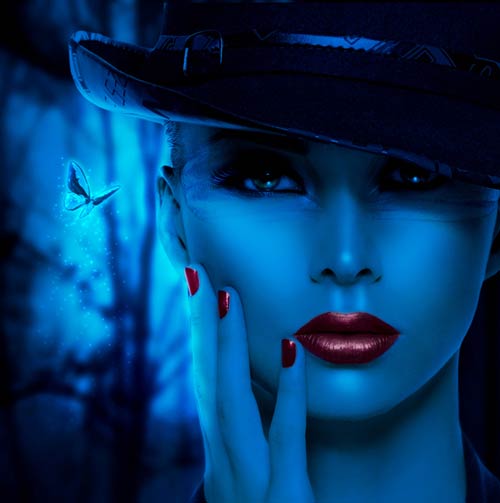 By: Jenny Le
Techniques to be able to come up with such an appealing portrait can get handy in many other projects so try learning this tutorial.
Design a Surreal Retro Futurism Scene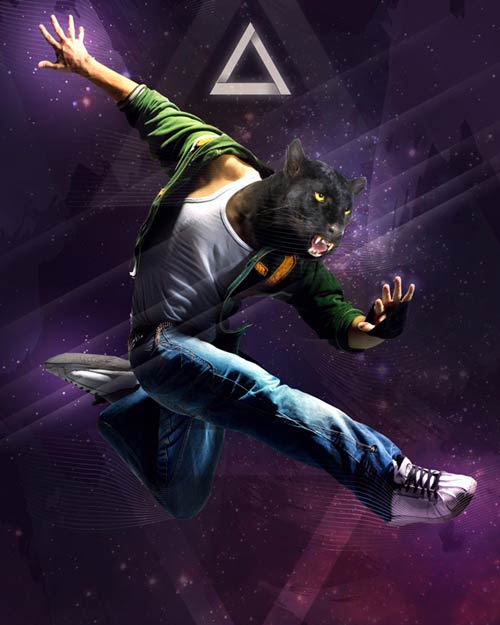 By: Tom
In this tutorial, you will then be led to learning how to create a futuristic scene with that touch of retro in it.
Learn How To Create Modern Light Business Layout In Photoshop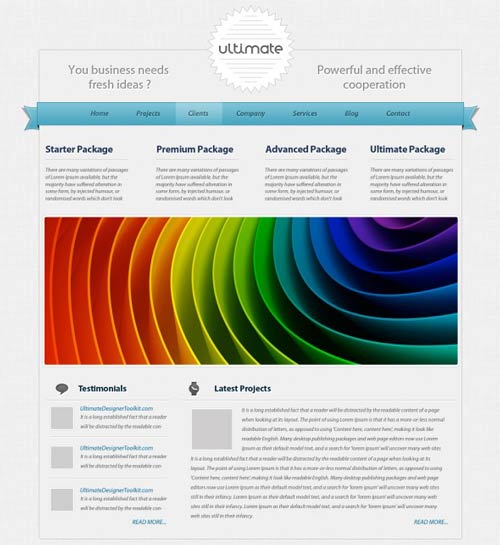 In business, there's a need to know what's the best techiniques to make your site look appealing and at the same time, formal. Here goes a couple of steps to enlighten you…
Create a Incandescent Light Bulb Powered by an Unusual Light source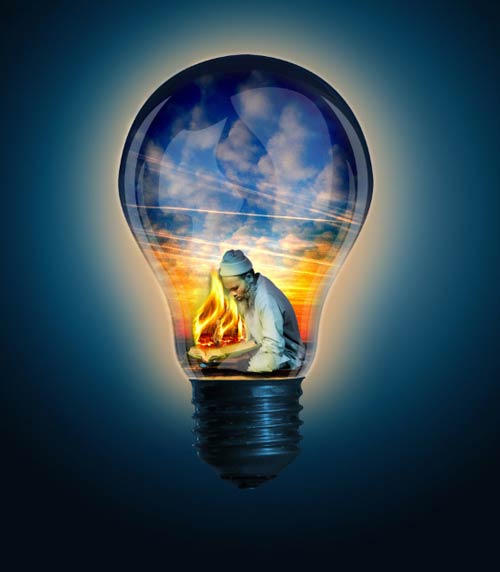 In Photo Manipulation, you must have to have the techniques so to get the best out of your design. This tutorial may have simple ones but cool at that.
Painting "The Imaginary House" in Adobe Photoshop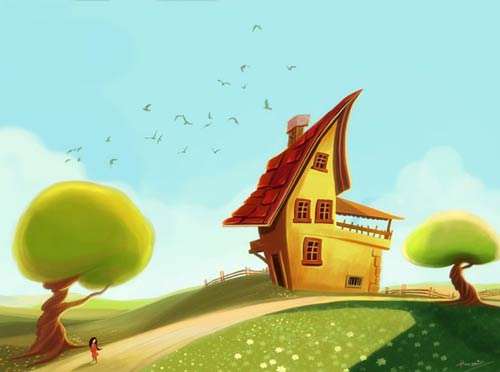 By: Hatice Bayramoglu
In painting, the clean strokes become a must. Check this out for techniques.
Design a Blue Jean Pocket Cover in Photoshop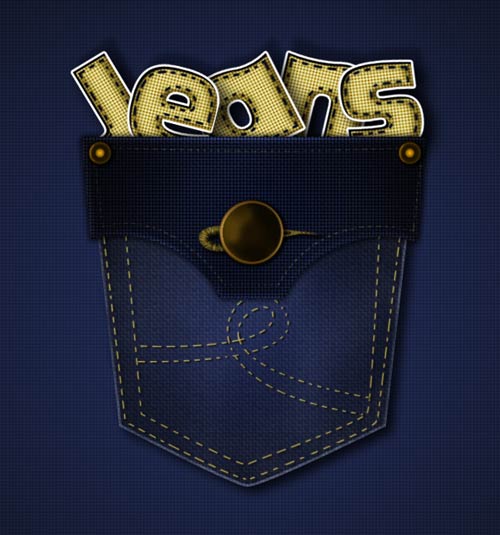 By: Ashlee Harrell
It's not just in fabrics that you get to see jeans or in pictures. You may even create them too as if they were real ones.
How to Create a Magical Town in the Clouds Using Photoshop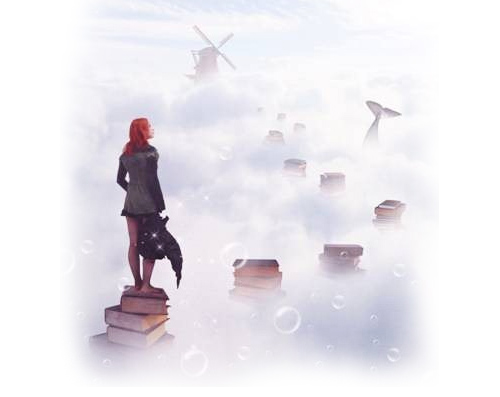 By: Micheal Vincent Manalo
In kids' books, fantasy is a hit. Learn the steps so you may even be able to make your own.
Create a Mysterious and Eerie Surreal Image in Photoshop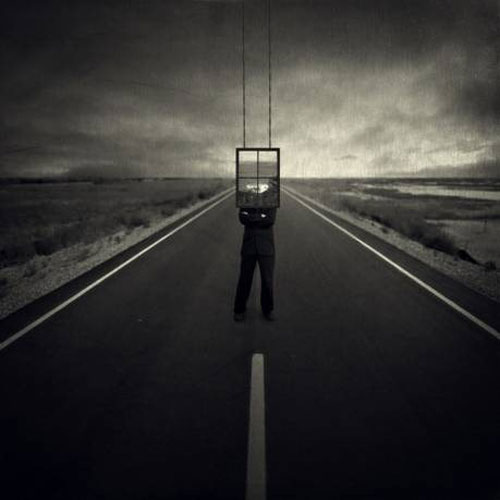 By: Micheal Vincent Manalo
Make your design look mysteriously real and cool. How to do it? Feel free to go over this tutorial.
Create a Spooky Scarecrow Wallpaper Using Photoshop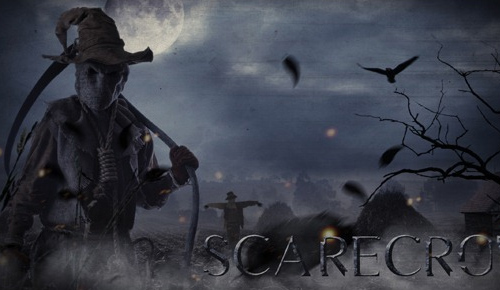 By: Santhosh Koneru
A scene that could haunt you is what to learn in this PSD Tutorial.
"Sleeping Girl in Tub" Photo Manipulation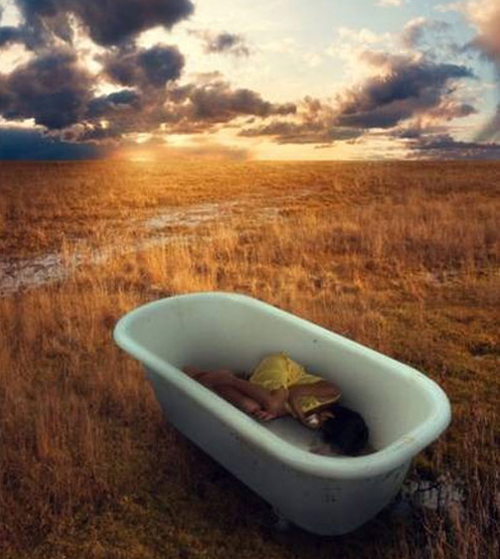 By: thefouro
Make it look as though the girl were sleeping inside the tub and in the middle of the field. Amazing, isn't it?
Such cool tutorials, aren't they? Which among them do you want to try learning first? Well, once you have the patience and that dream to move a step forward, you'll surely hit it off and take time to check things out and learn…