When sitting or lying at the park, did you happen to stare blankly at the sky and relax? If you did, you've probably seen clouds gently drifting; our imaginations playfully imagine them based on their shapes and forms. But today, we're going to see a photographer who cleverly plays with clouds with his own style.
Elio Pallard is a Torino-based photographer who creates a series of photography he calls Playing with Clouds. The series depicts clouds as different forms like mountains, carpets and more. By manipulating his clever cloudscapes, he is able to create forms that replicate landscapes and adds figures to emphasize the scene. Scroll down and check out some of Pallard's impressive works. Come, take a peek, and enjoy.
Fumetto – puff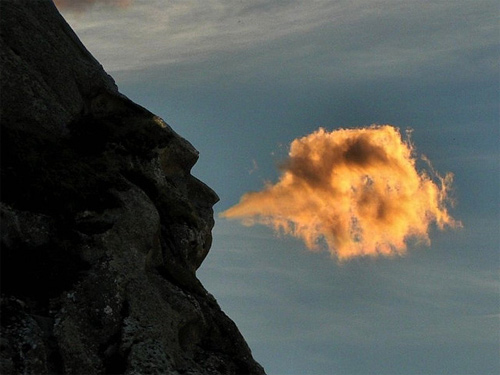 Lancio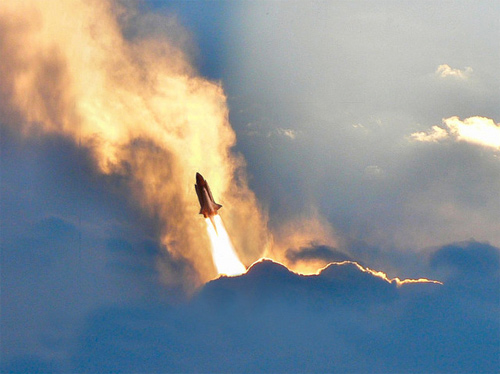 L'occhio di Sauron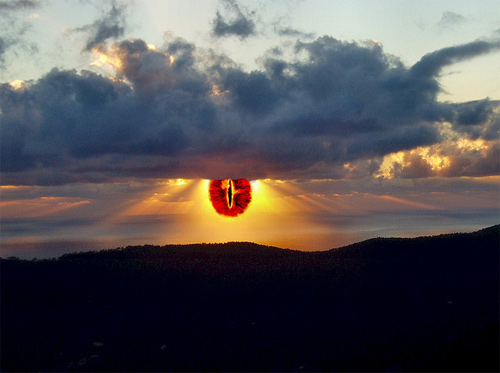 Tappeto volante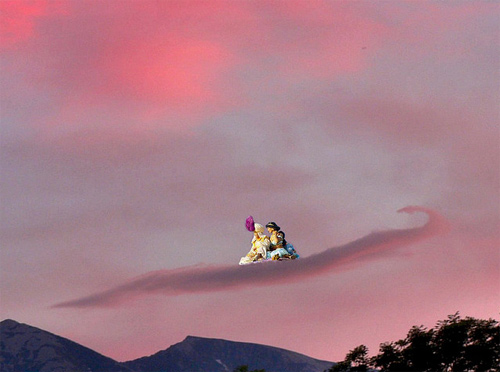 Carovana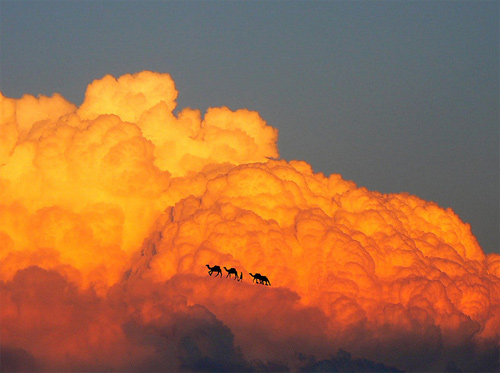 L'occhio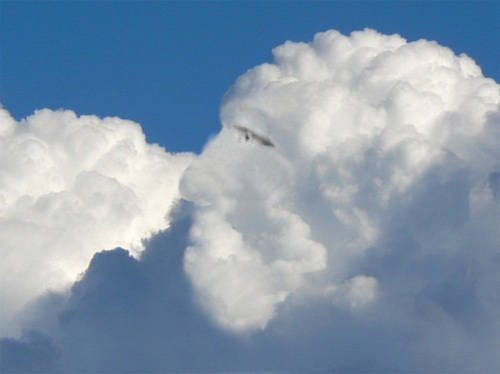 Cammello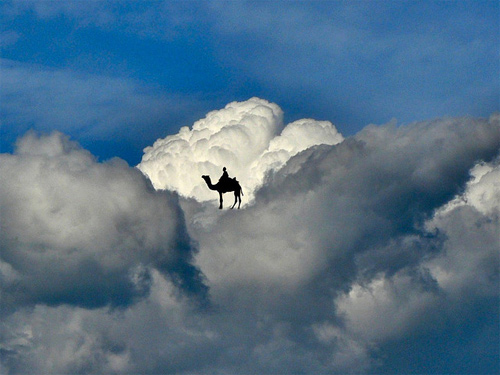 Surf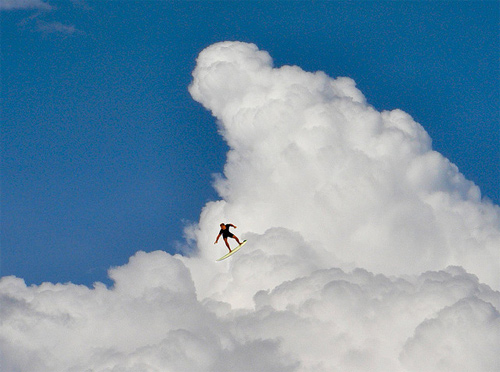 Ski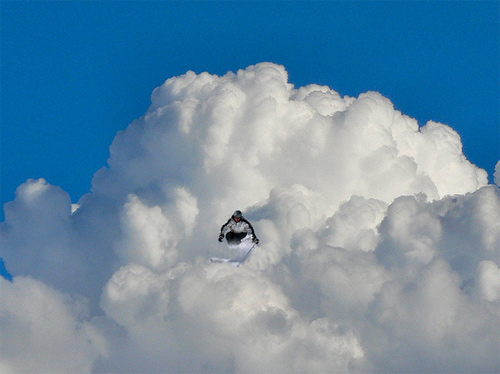 Climbing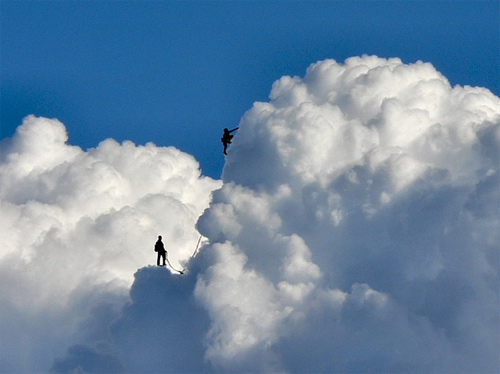 Check out Elio Pallard on his Flickr. You can share what you think on his works by leaving a comment below.
Have something in mind related to web design, freelancing, and other awesome stuff? Let us know and maybe we'll feature it on our next post. All your comments and opinions are appreciated. Let us hear em up in the comment box. Thank you and see you again mate!