Photography lovers will not merely get those great shots from their favourite subjects but would also opt to enhance their photos to make it look better. Of course, with the aid of today's various programs, you can certainly improve your photos. But it would even be more convenient if you have all these stuff in your iPad so that you can do some editing anywhere you want and you can even share your works to others.
Amazingly, there are iPad Apps for both amateur and professional photographers which can truly be a helpful tool for you. In this post, we will share to you some iPad Apps for Photographers that you will enjoy and love.
Adobe Photoshop Express
As a companion to Photoshop.com, this app will help you edit and enhance your photos right in your iPad.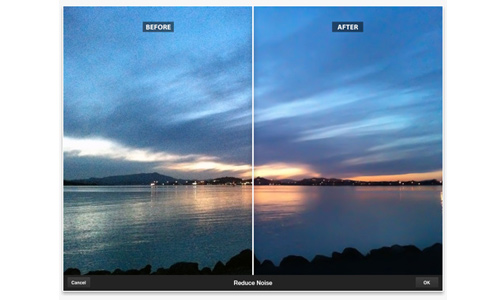 PicWall
You can now display the photos you have taken in a virtual wall through PicWall.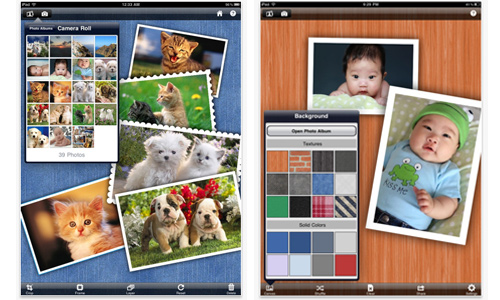 PhotoPad
A premium easy editing app capable of image resizing, rotating, posterize and others.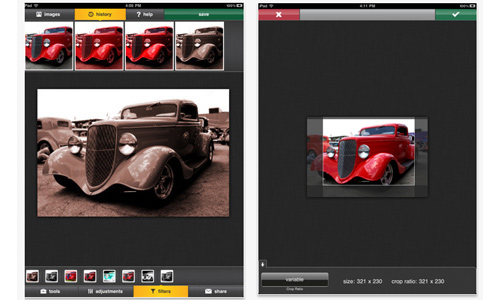 Mobile Monet
If you want a different touch to your photos, try Mobile Monet to turn your images into beautiful artistic renderings.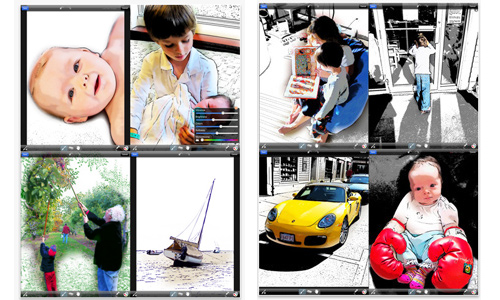 TiltShift Generator for iPad- Fake DSLR ($2.99)
A great photo manipulation app which can surely suit to your photo editing needs.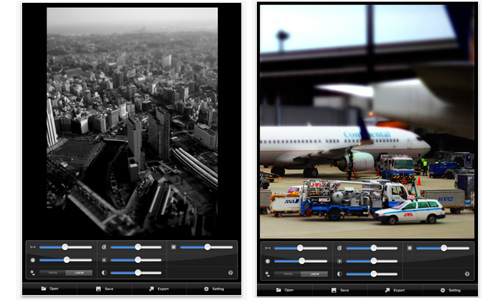 Color Splash ($1.99)
Convert your photos to black and white and choose the parts where you want to retain the color.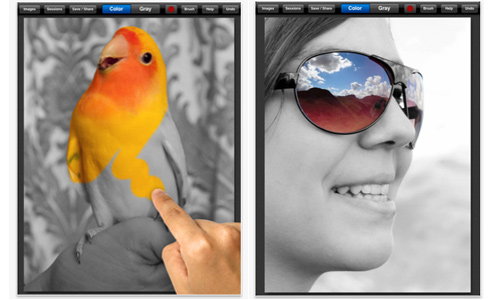 Photogene ($2.99)
Have fun while improving your photos with the adjustment tool and you can even create a collage using your images.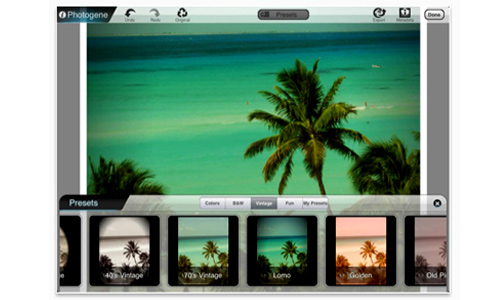 Snapspeed (Free)
Transform and enhance your photos using various tools like selective adjust and others.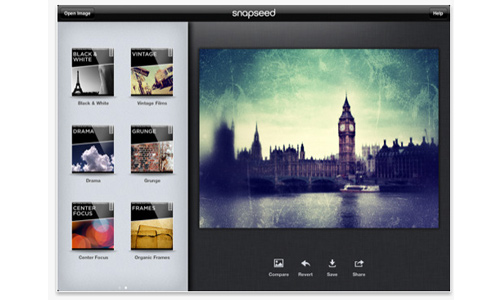 Photo Effects HD lite (Free)
Aside from a lot of effects to use, you can also add realistic lighting to your dark photos.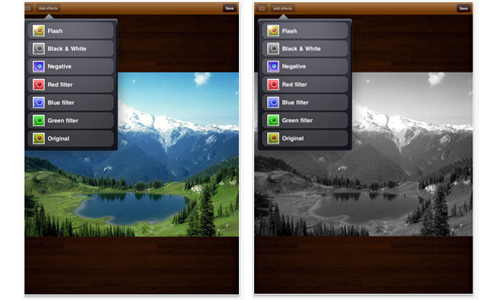 Pixel Magic ($3.99)
Put a touch of magic to your photo's pixels with the different features of this app.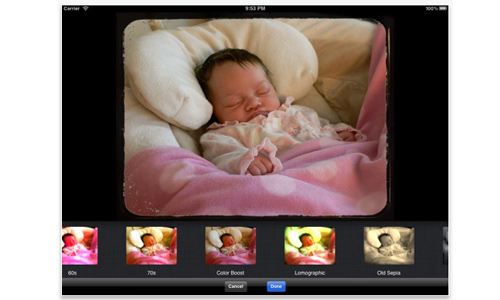 Luminance ($0.99)
Add effects to your photos through built-in presets in this app.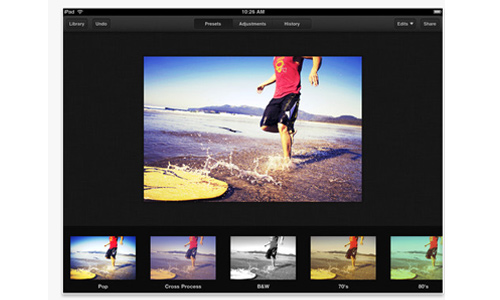 FrameMagic Lite (Free)
You may use different decorative frames for your photos to make it look great.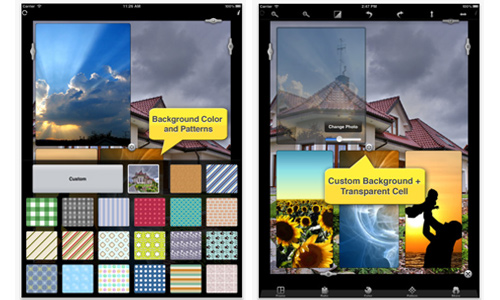 FlickStackr ($1.99)
Flickr for sure is one of your favorite sites to showcase your works and seek for inspiration from other's photography outputs. You can now easily share and browse Flickr photos through FlickStackr.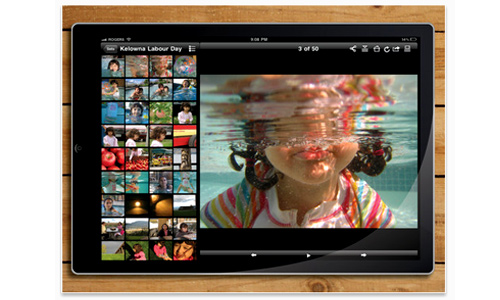 Noir Photo ($2.99)
Add a dramatic effect to your photos through good lighting with Noir Photo app.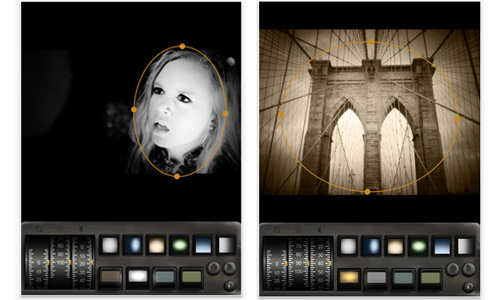 FX Photo Studio HD ($4.99)
Enhance your photos using 194 photo effects and filters!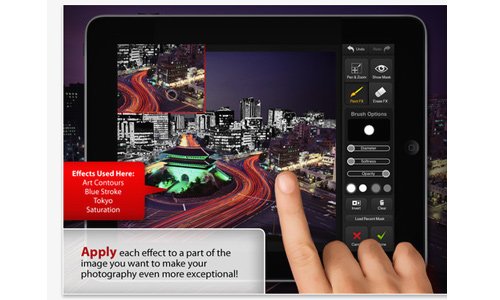 PhotoSync ($2.99)
If you got tired of using a cable to transfer your photos, you can use this up for easy photo transfer.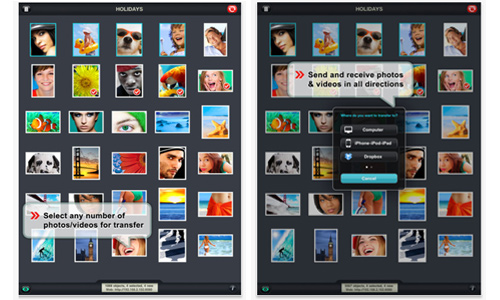 Photo Fixer ($1.99)
Finding it hard to erase some items from your photo? Photo Fixer will do that job for you.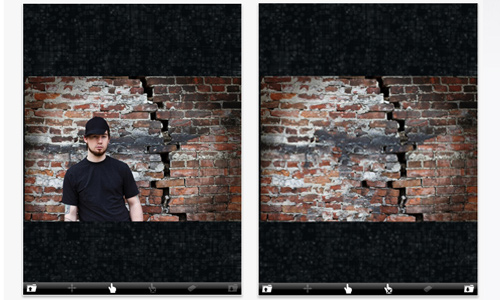 Touch Up Pro ($2.99)
Anyone can now perform common adjustments to come up with amazing photos.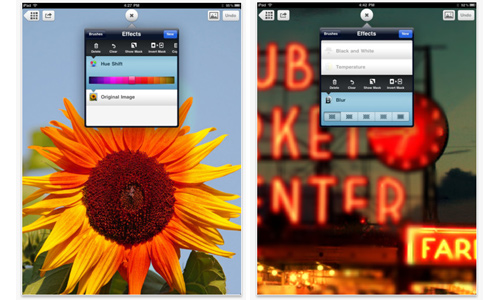 The Photographer's Ephemeris ($8.99)
The Photographer's Ephemeris (TPE) helps plan outdoor photography shoots in natural light, particularly landscape and urban scenes.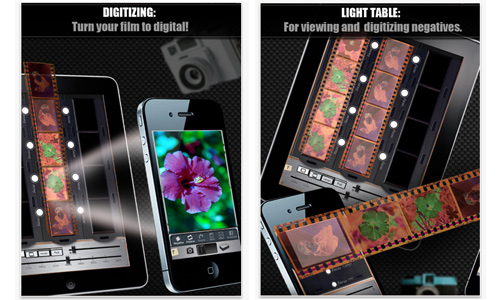 LightKit ($1.99)
Want to place a great lighting effect to your photos? This is the app for you.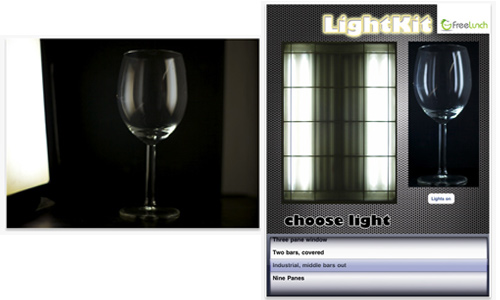 Filterstorm ($3.99)
This app suits professional photographers with its powerful set of tools to make your photos truly appealing.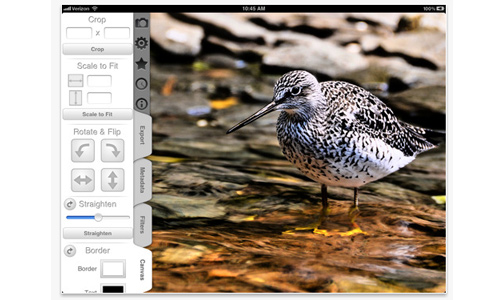 100Cameras in 1 for iPad ($1.99)
It would seem like you used 100 Cameras with the different outputs of your photos.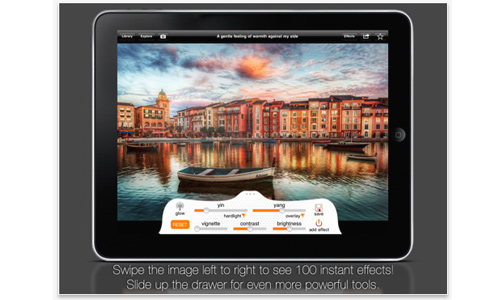 Impression ($1.99)
This app allows you to add a visual watermark to your photos.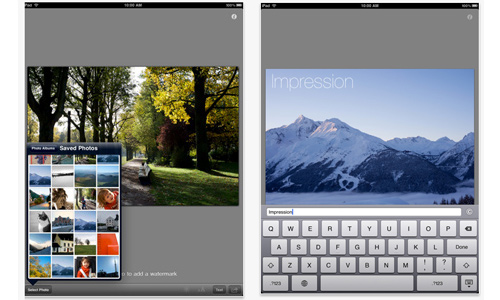 Eye Color Booth HD ($1.99)
Want to change eye colors to give a dramatic effect to the picture? Do it now with Eye Color Booth HD.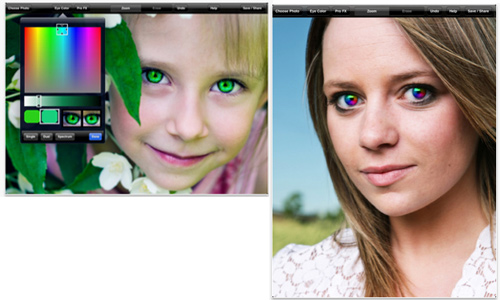 Photo To Cartoon Fx (Free)
Easily convert your photos to cartoon with few clicks using this app.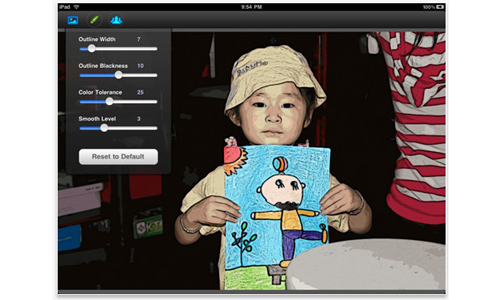 Fotoy ($2.99)
Apply interesting effects to your photos like grayscale and blur.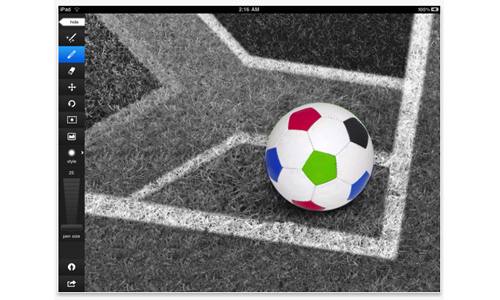 Timeless Photo HD ($2.99)
Give your photo a classic look with artistic edges and vintage backgrounds with Timeless Photo HD.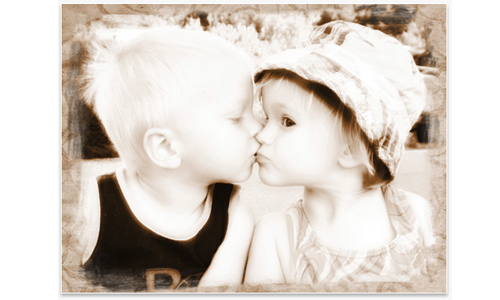 iPicEd for iPad ($0.99)
With 69 filters and effects, you can truly create creative photos. You also have a variety of frames and borders to choose from.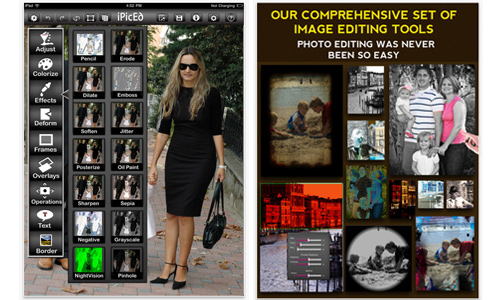 Photo Maker ($1.99)
This app has many features that will surely meet your photo needs.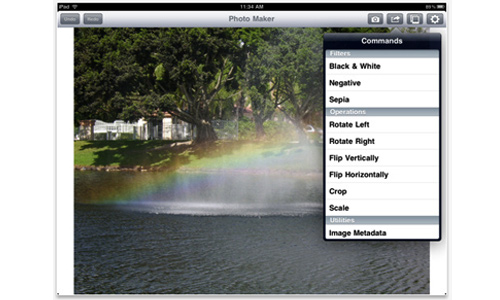 Well, you really don't have to go far in order to edit and enhance those photos. With your iPad, you can have almost everything you need for Photography. Choose the app that suits you. Get them now from the App store so you can start exploring.