Business cards come in different shapes and styles. There is no limit as to how your business card should look like. While this is well and good, it can sometimes be overwhelming in deciding which design to go for with the vast options to choose from.
A great business card is the one that gives a positive impact to your customers. It should help them remember your shop and also help them decide to go for your services.
Today we have covered creative examples of business card designs for barbers and barbershops. Scroll down and check them all out below. Come, take a peek, and enjoy your browse!
This first feature of the list has a clean and straightforward design. Its information also includes social media profiles such as Instagram, Facebook, and Twitter.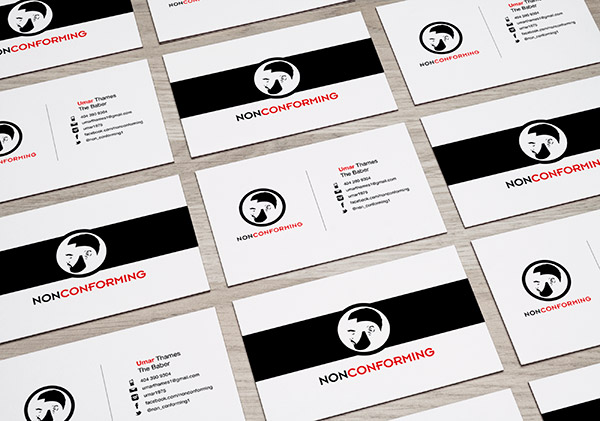 Barba Bird also uses a classic white business card design with nothing but the logo on one side and its contact information on the other.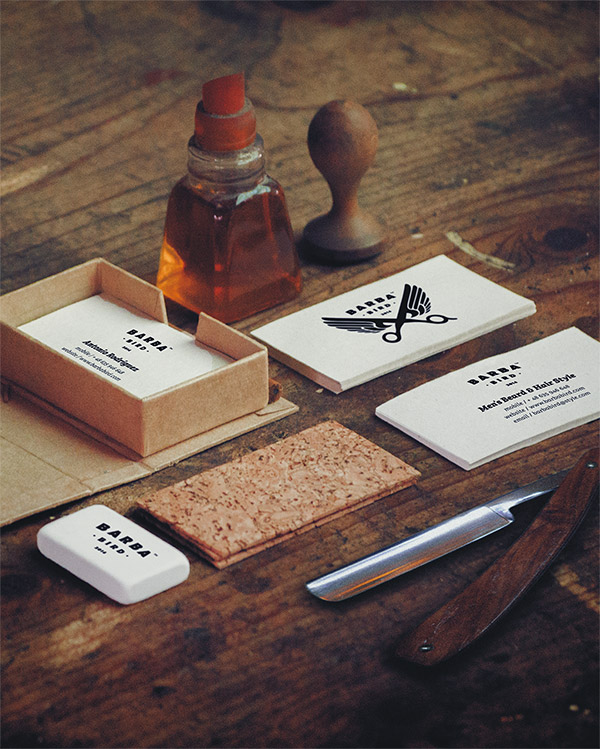 This business card's frame is designed with blue and red stripes that are commonly associated to barber shops.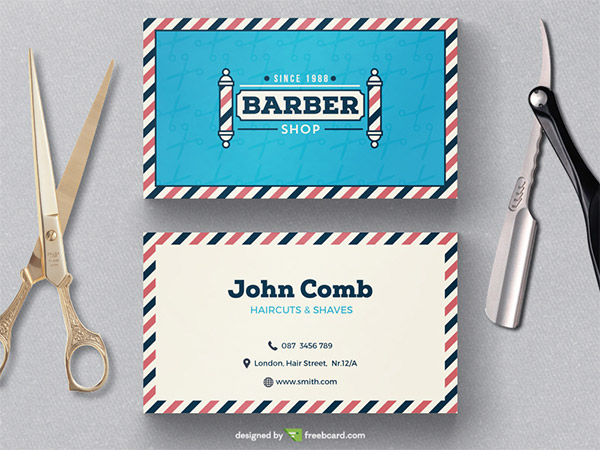 This next design has a black background and vintage-style font and elements.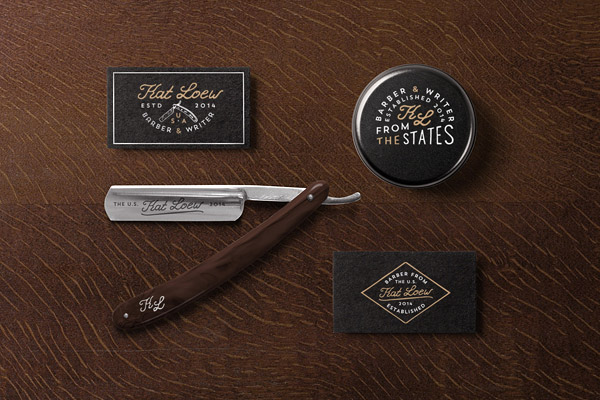 Yellow and black are combined in the design with the logo placed in a visible manner.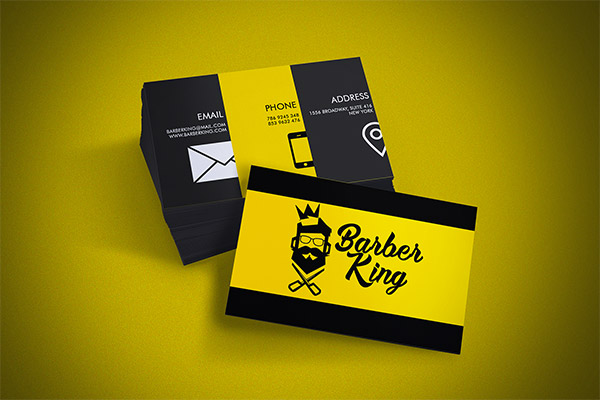 Here is a creative design that is fit for barbers and stylist. It looks like a comb with the name on top.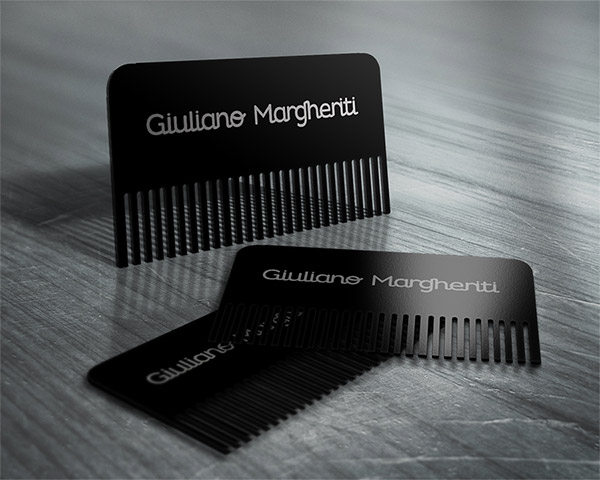 This business card has modern design with great layout that displays the logo, address, contact information, and store hours.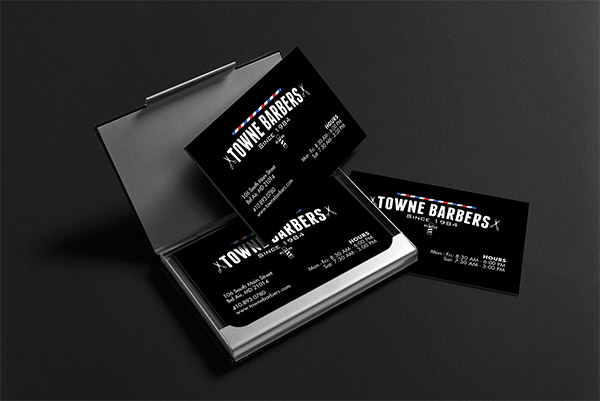 This one has a vintage theme design and a hipster-style logo.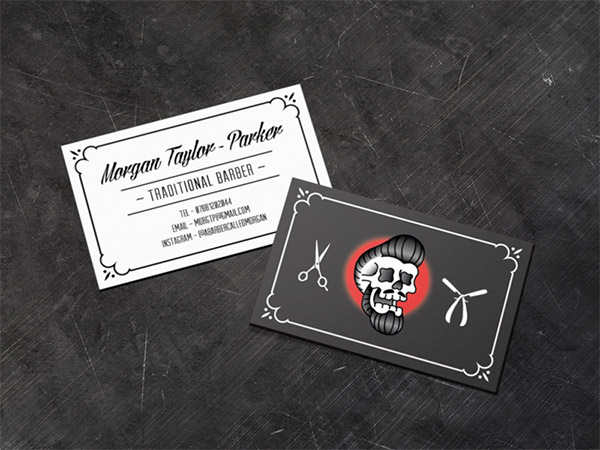 The design in this card has a creative twist. When the card is pulled from its jacket, it creates an optical illusion where the scissor seems to be moving.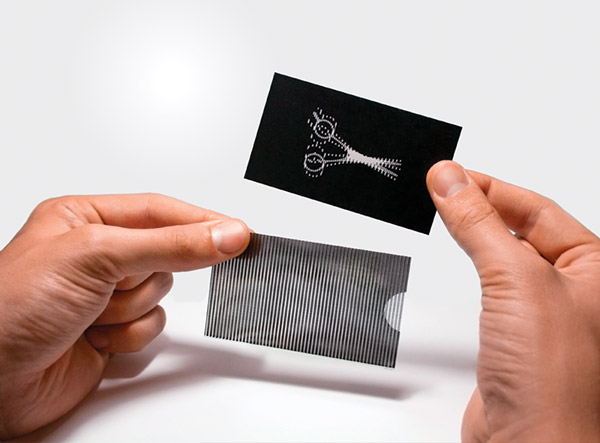 This card also uses the blue & red stripes with fading effect. It has a brown background and an all-caps font for great readability.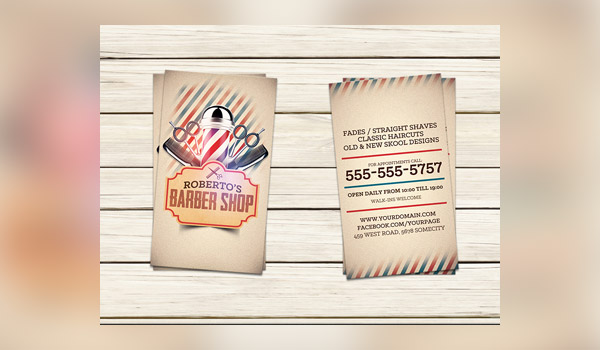 Here you have a card with a white background on one side and a black background on the other. It is designed with creative illustrations that make it more interesting to see.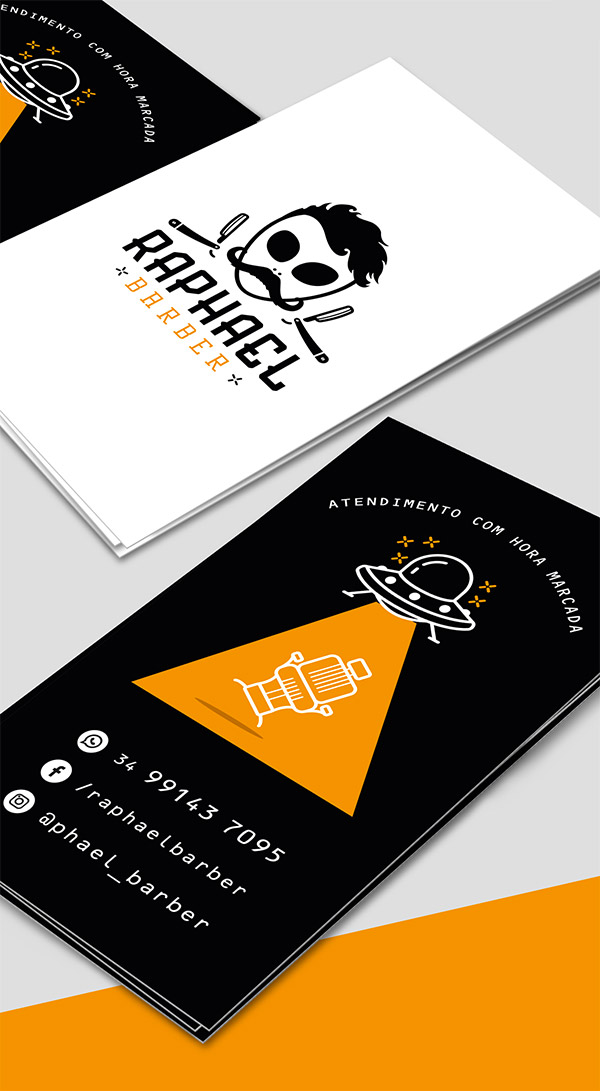 Cutthroat has a clean and minimalistic business card design that showcases an elegant look.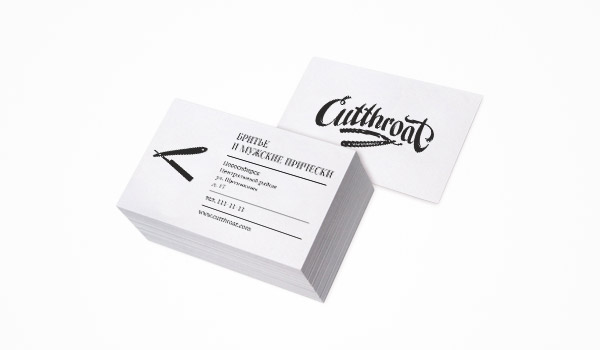 This card has a stylish and minimal look with gold and black stripes. If you look closely, the gold parts are in gradient range that makes it have a shine effect.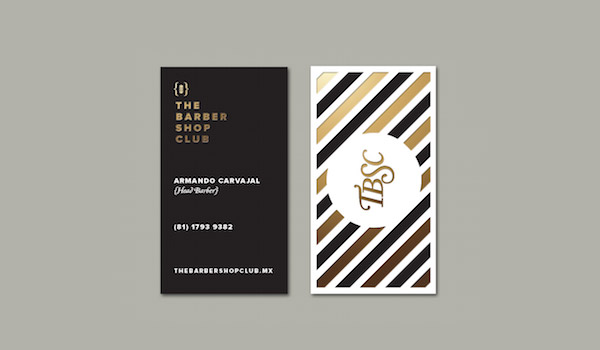 Here you can see a glossy shine and how it makes a classy look on the card. At the back, you can also see the blue-red stripes.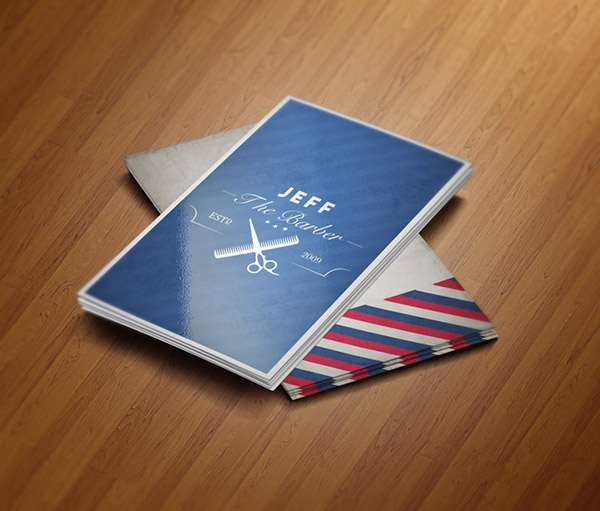 James Hicks's branding includes this stylish hipster business card.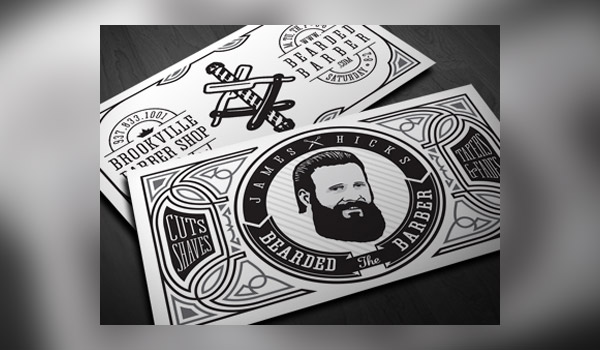 This business card has a barber stripes for its frame and includes an appointment section.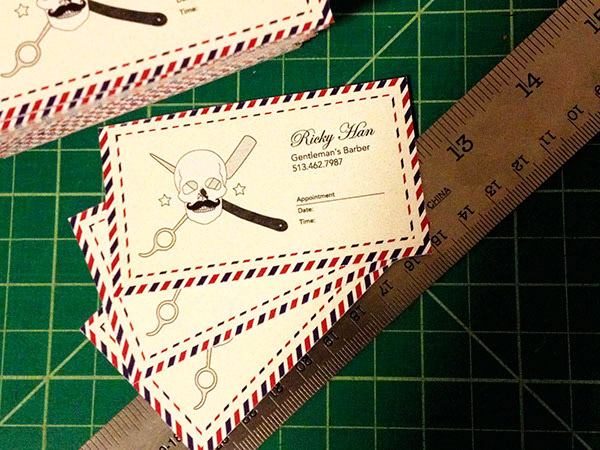 Here we have a classic design that combines dark background and vintage style.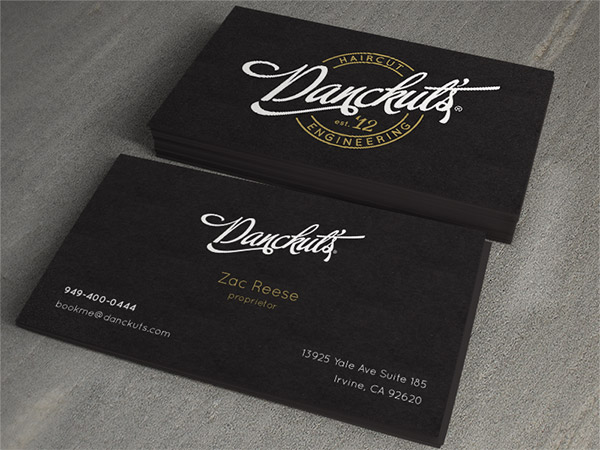 This business card is for a barbershop in Long Island, New York. It displays the address, contact no. and store hours.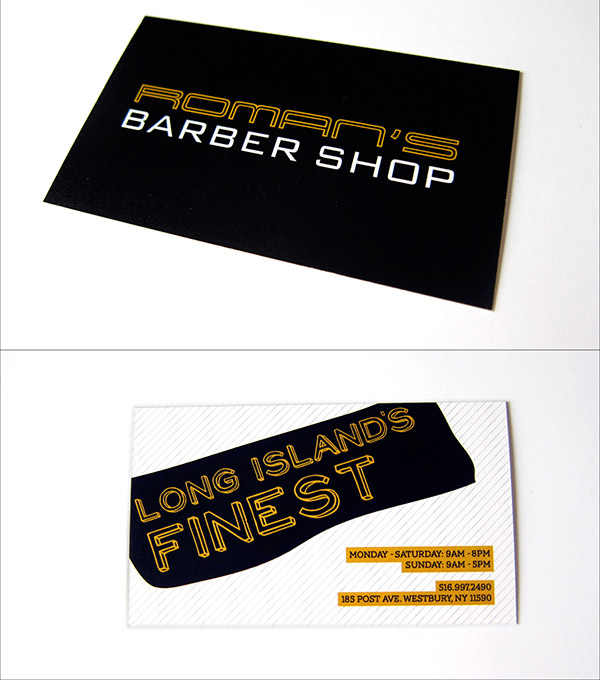 Special For Men is a local male grooming lounge that has a business card design with black background and gold-themed graphics.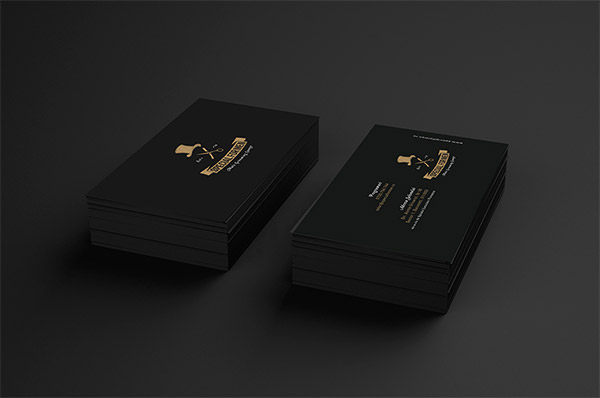 This one is a business card template in PSD format. Its design emanates a retro feel and effectively displays every element.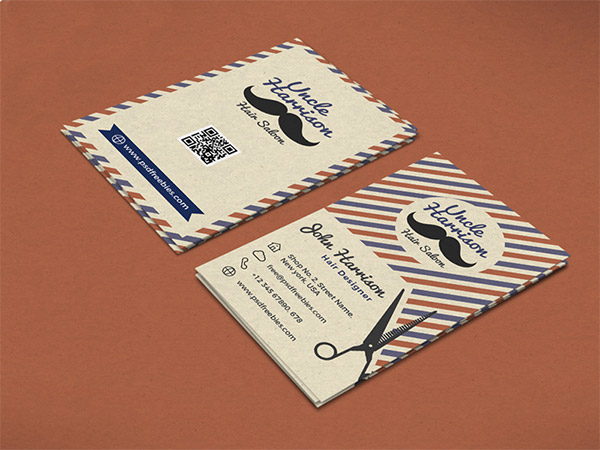 This business card design uses various color combinations. Its logo color jives well to the card's background color.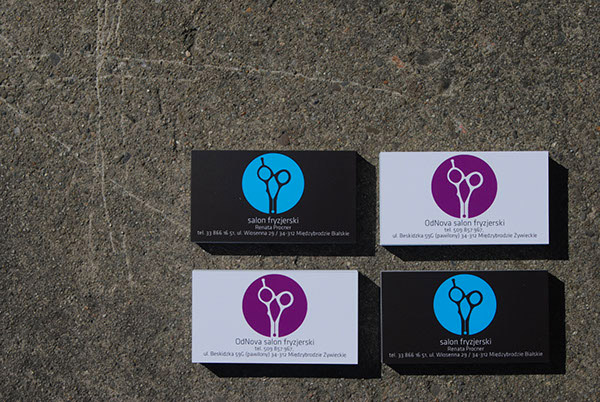 Here you have a handwritten style combined with a grunge and vintage feel.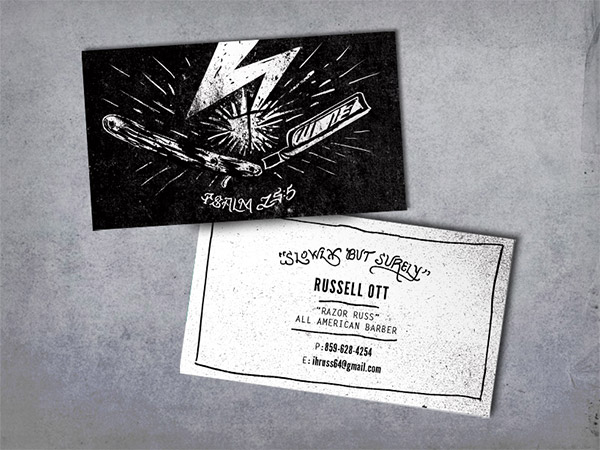 This card has a clean and classic look that uses black and white contrast to do the trick.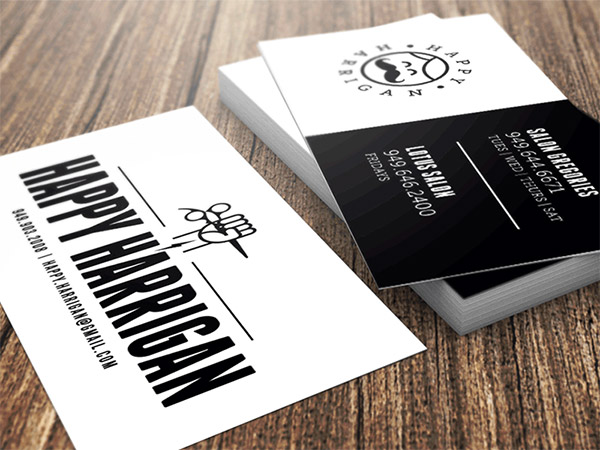 Moe Jano's card has a black background with lines in bronze hot foil.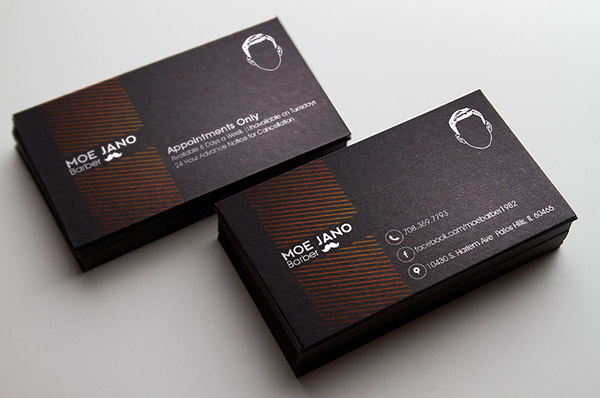 Rico Fruster's business card also utilizes a vintage look in a full image background.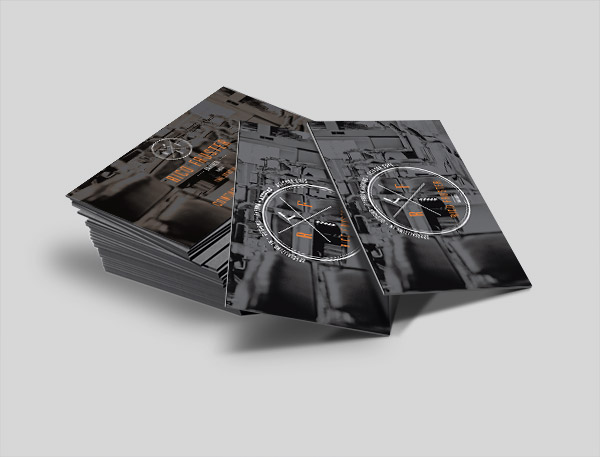 This barbershop's business card has a beautiful blue-themed design with a classy logo and textured paper.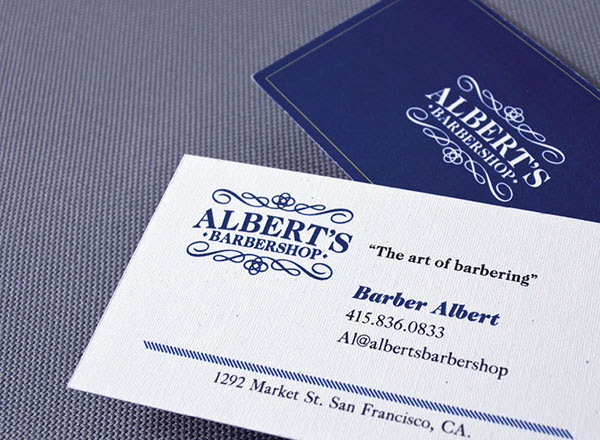 Note: All visual content above is copyright to its respectful owner. Please read the Terms Of Use of these resources before using to prevent unwanted occurrences. NaldzGraphics does not claim credit nor responsibility for any images/videos featured on this site unless otherwise noted.
Have something in mind related to web design, freelancing, and other awesome stuff? Let us know and maybe we'll feature it on our next post. All your comments and opinions are appreciated. Let us hear em up in the comment box. Thank you and see you again mate!