Whether you are a freelance graphic designer or a web designer, you both face the same challenges in freelancing. Both deal with clients, do their own accounting and even marketing. There are so many things that a freelancer has to do and has to take note of in order to be successful in freelancing. When we speak of competition, there are really so many other designers who will also be very much willing to work for a certain client. Hence, freelancing is not as easy as other people think it is.
In order to make your own name in the field, you have to make sure that you are on the right track. Part of that is doing away with habits that will not be help you succeed. Also you should see to it that you do not do freelancing mistakes that might be the reason for your career to go down. But as important as those mistakes are some bad freelancing habits. You have to know what they are so that you can avoid doing it. Here is a list that could help you:
1. Working alone.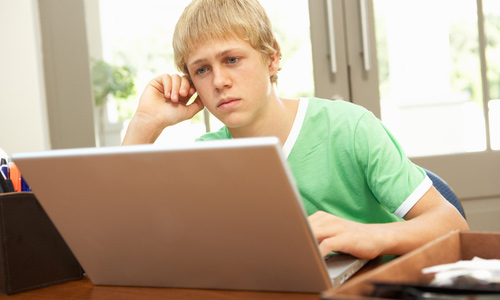 Image:shutterstock
Indeed, when you are a freelancer, you would work alone but it doesn't really mean that you have to go solo all the time. Attend some seminars and workshops on design. Meet other designers through this. Go out to see events and visit galleries. You can develop your social activities by doing this. Well, this is aside from your online network which is also important. Be friends with other designers and bloggers, too.
2. Being lazy.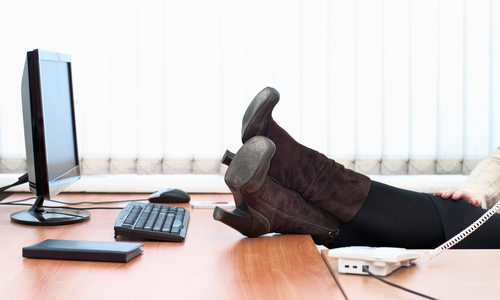 Image:shutterstock
Do not be lazy in your work. Do not just stop because you are already lazy to do it. Care about what you are doing. Do not just give 100% to your work, rather, give 110% to make it look best. Work well and focus when you are working. Avoid having too many breaks. You will ruin your name as a designer because laziness can hinder you from having great outputs.
3. Repeating past mistakes.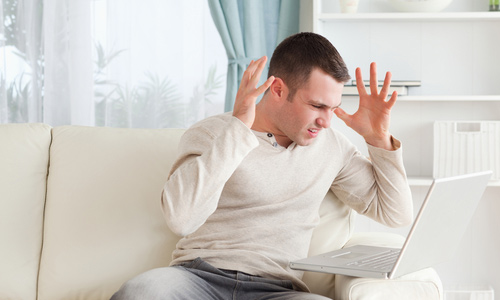 Image:shutterstock
You are not a perfect person. You commit mistakes while working. So, take note of what you have done wrong before and do not ever do it again. If you still keep on repeating mistakes, then, you have not grown mature in the field of design and freelance. Do not be so arrogant by telling yourself that you were not actually wrong when it is obvious that you were. Do not justify repetition of mistakes by saying that you are merely doing it because what happened in the past was in a different situation and it was not your fault. Do not be stubborn. Learn from your mistakes.
4. Copying designs.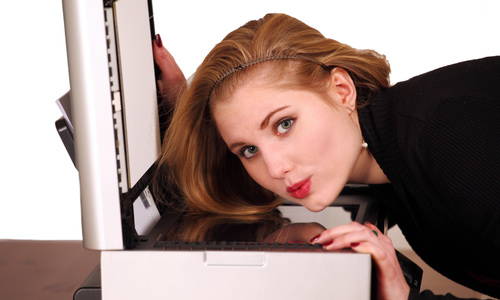 Image:shutterstock
This is a big no no. Remember that every design made by designers came from their own ideas and it is a product of their creativity. So, do not copy them. You can use them as inspiration but do not copy them deliberately. There is big difference between inspiration and copying. If you are working on a design, look for inspiration and ask the client what they want. Then, from there, make your own design.
5. Procrastinating.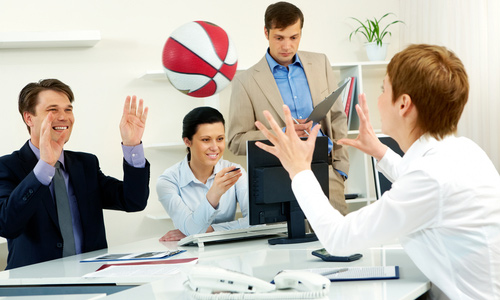 Image:shutterstock
Why not do everything you can do today? Why not finish a project now instead of tomorrow? Why not focus in a design project instead of reading emails? Do not be wasting your time. Follow your schedule and be fully aware of deadlines. Procrastination won't bring you to success. Hence, you should learn how to stop procrastinating.
6. Poor social skills.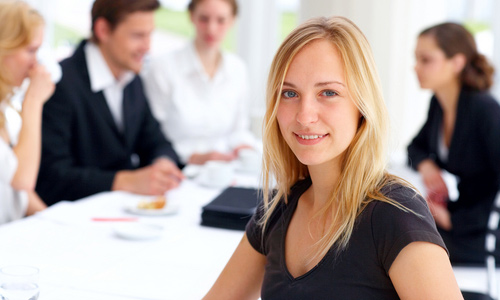 If you are not able to build good relationships with your client and even with your fellow designers, it is time for you to change. Having poor social skills cannot help you succeed. As a matter of fact, it can even bring you down. Be friendly with people and avoid bad mouthing a client. Do not be complaining about them also. Communicate well with other people and always be nice.
7. Feeling shy.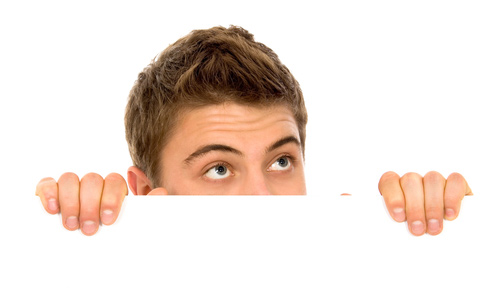 Image:shutterstock
Hello? You are a designer and a freelancer. You should not be shy. You should have the full courage to face your clients, to showcase your designs and to present your ideas. You might even be shy to name your price. You shouldn't be. That is your skill and you are supposed to charge your worth in every project. Do not be hesitant to do that. If you are too shy, you will lose many opportunities.
8. Having a messy workplace.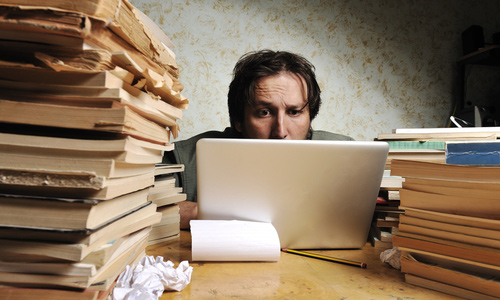 Image:shutterstock
Work would be much better if your workplace is clean and organized. Do away with crumpled papers and other trash. Organize your things. Have a place for everything. Do not just place your stuff anywhere. Have a case for all your CDs and DVDs. Also, do not place in your working area things that are not work related. You will be more productive this way because you will have a good working environment and you will be able to find things easier.
9. Not spending time with family and friends.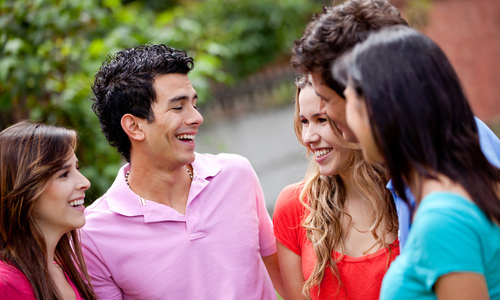 Image:shutterstock
You will lose a lot of great moments if you do not spend time with your family and friends. You are a freelance designer which means that you have all the time in world to do what you want with your time. Why not spend some of that with your family? Why not go out with friends once in a while? You can have a good laugh with them and you will also be able to chill from your busy work.
10. Competing in fees.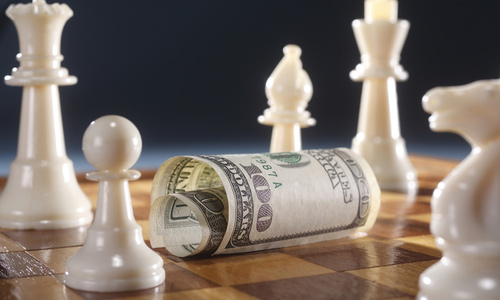 Image:shutterstock
If you think that clients are always looking for designers who ask for low rates, you are wrong. Most of them are not after the price. They are after the quality of your work. It would be better if you charge what you are worth. Do not charge too much and do not charge too low. Keep your rates right by charging what you are worth. This way, you are being fair to your clients.
11. Not doing a follow-up.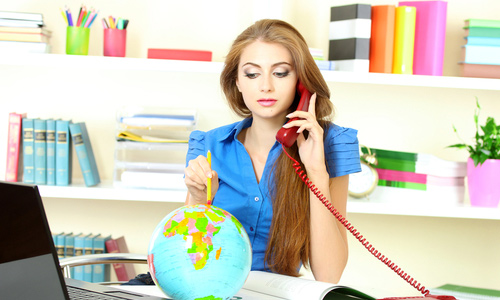 Image:shutterstock
When you send a quotation or a proposal, do not just wait for a response. If the clients haven't responded after a week or a few days, then inquire about it. Doing follow-ups are important for it can help you gain clients and acquire projects. But do not be doing it every day. See to it that you follow-up in the right time.
12. Being off-hand on finances.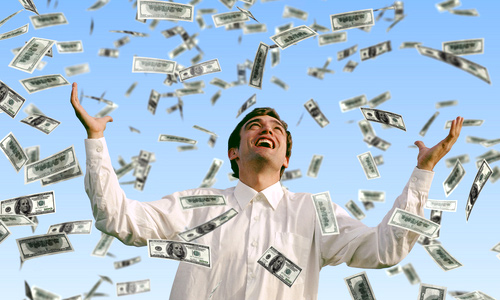 Image:shutterstock
You might not be that mindful of your finances but you really have to. You do not want to just wake up one day knowing that you have nothing anymore. Be sure that you are spending your money rightly and you are investing it for your business rightly. Do some accounting and monitor everything.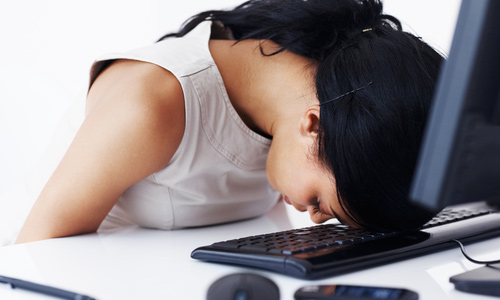 Working too much is not good for you. So, avoid doing that because instead of being productive, you are actually having outputs with lower quality. Working too much could also make you lose your creativity because of stress. You might also face health and social hazards. Work hard but do not be a workaholic.
14. Following everything that client wants.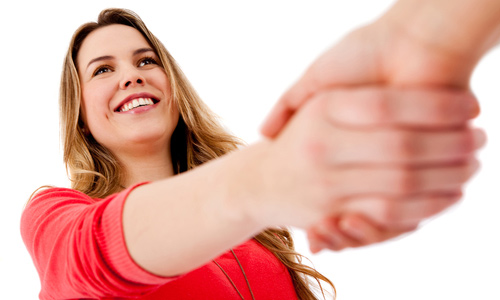 Image:shutterstock
You can offer what you can to the client as long as it is not too much. Do not do everything that they want for they might take advantage of your kindness. Remember that you are doing business and this isn't just some sort of a game. Do not allow clients to take advantage of you.
15. Being satisfied with what you have.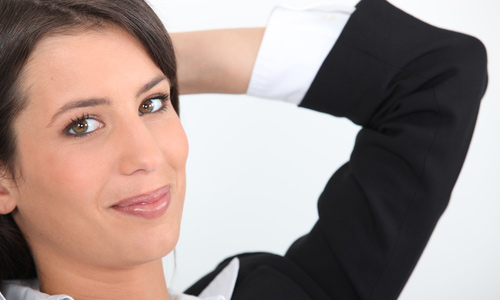 Image:shutterstock
You might have reached your target for the number of clients and projects but do not just be contented with that. Always aim for more. Same is true with your work. Do not just be contented with your work even if it is not yet your best work. It is important that you give your best in everything you do. Always aim higher to be more successful.
It's Your Turn Now
Which of these freelancing bad habits had you been doing? Why don't you start doing away with it this 2012? Who knows, you might have a better year when you start being a better designer this 2012. Other than those stated, can you think of other freelancing bad habits? You can share that to us in the comment section below.