Colors is vital in every artwork even for a photograph. Without colors, a picture is snatched out of its lively features but will still remain beautiful. But with colors around, a photo can tell more stories. That is why more people could appreciate photographs with colors than black and white ones. But today, we will show you a series of photos showing monochromatic settings with a little girl as the subject. You will love these photos for it tells us different stories in every color.
Adrien Broom is self-taught photographer who creates illusions in her photos that play between reality and bizarre imagination. Most of her images are narrative exploring universal themes of childhood, loss and the anxiety of modern life. She was part of the American Dreamers Exhibit at the Palazzo Strozzi Museum in Florence Italy. She is influenced by John Singer Sargent, Carvaggio and Gregory Crewdson. Let us take a look at Adrien's Color Project which is a series of photos with a girl as the subject in different monochromatic settings.
White
White is beautiful despite its simplicity. It is pure and serene giving off an aura that is calming. This is a heavenly setting with a surrounding in all white! The pretty little girl looked like an angel who is in her own private abode. The pureness in her surrounding is just gorgeous in its own way.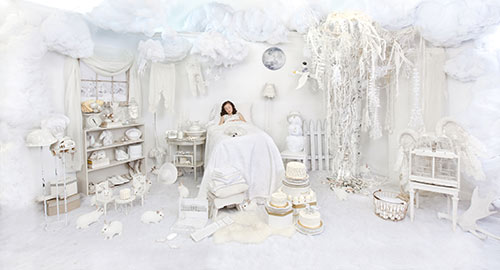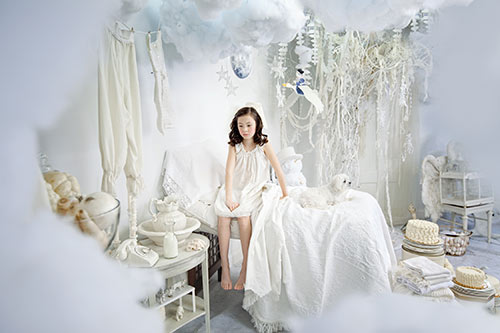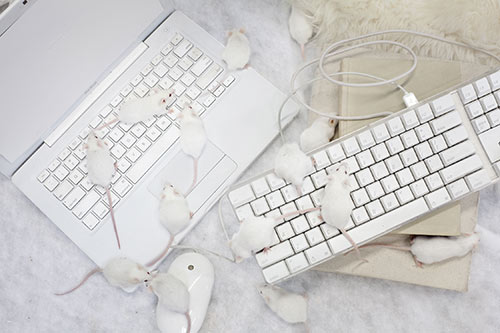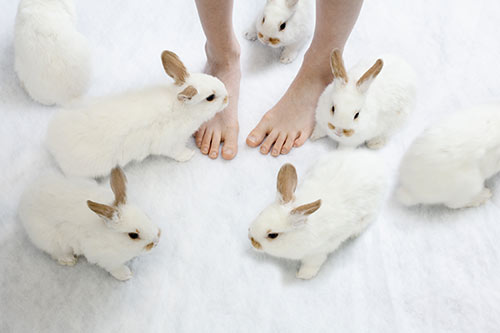 Red
Red is strong and bold. But aside from that strong side, Red is also romantic and energizing that is why this photo with a red surrounding exudes with a positive energy that looks lively. For this setting, we love the addition of the telephone booth which seems like a threshold to a whimsical world.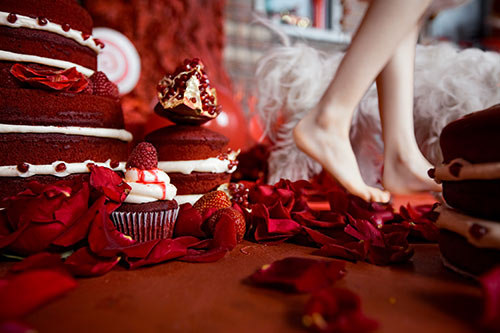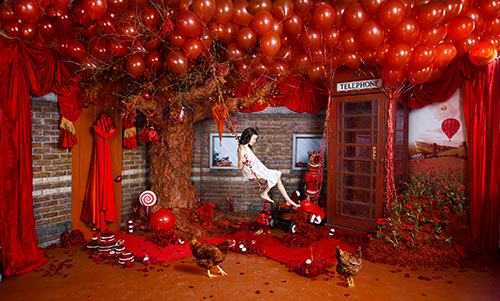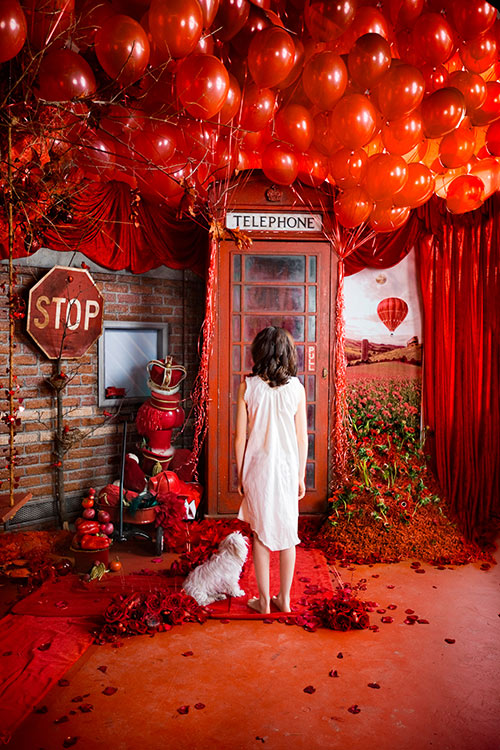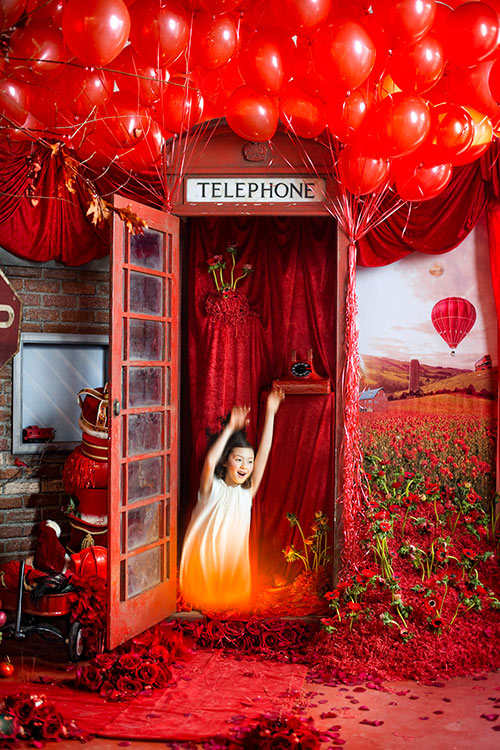 Orange
From orange butterflies to gold fishes, the little girl went into a whimsical world of orange! Orange depicts enthusiasm, physical confidence, friendship and even rejuvenation. And we can sense all that from these photos in orange environment.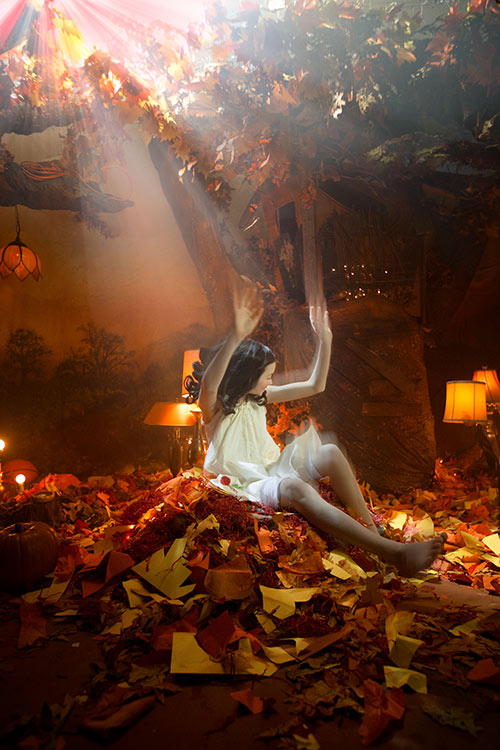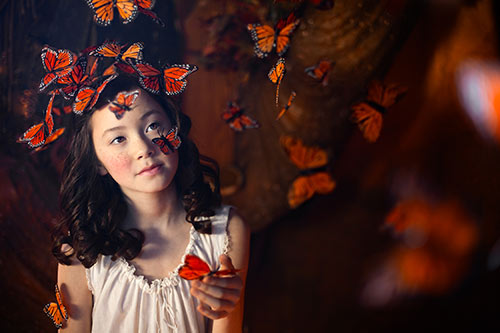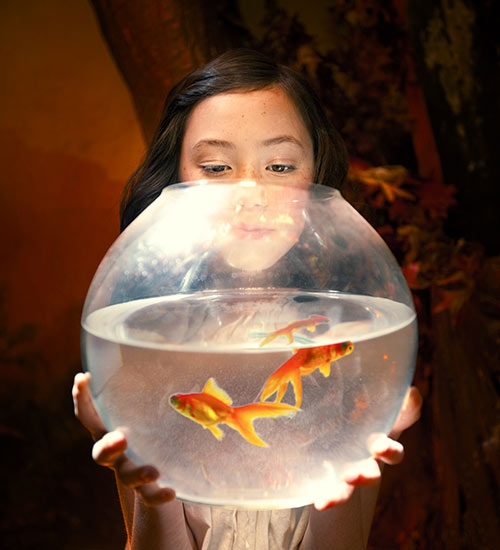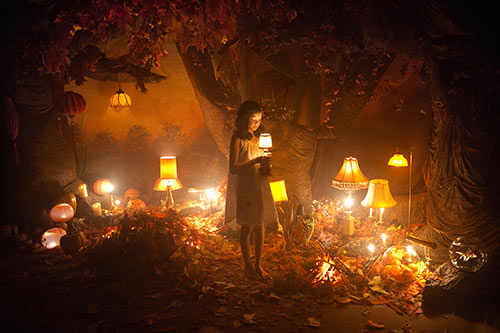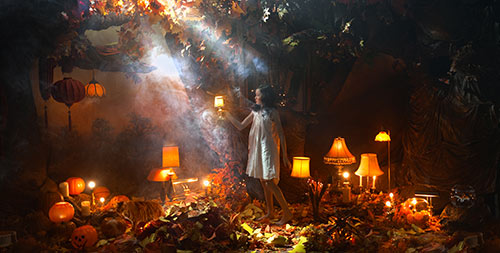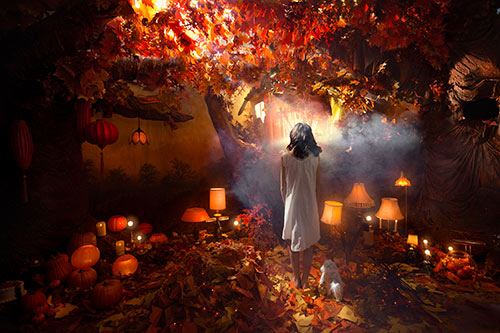 Yellow
So full of light and happiness, this yellow world isn't just about sun flowers and giraffes but it is about fun and blissfulness! The illumination of this set-up is very joyous which is also reflected in the face of the little girl who had the privilege to get into this yellow world. Yellow is pure, bright and sunny and is the easiest color to see. It is the color of optimism, positivity, happiness, loyalty and enlightenment.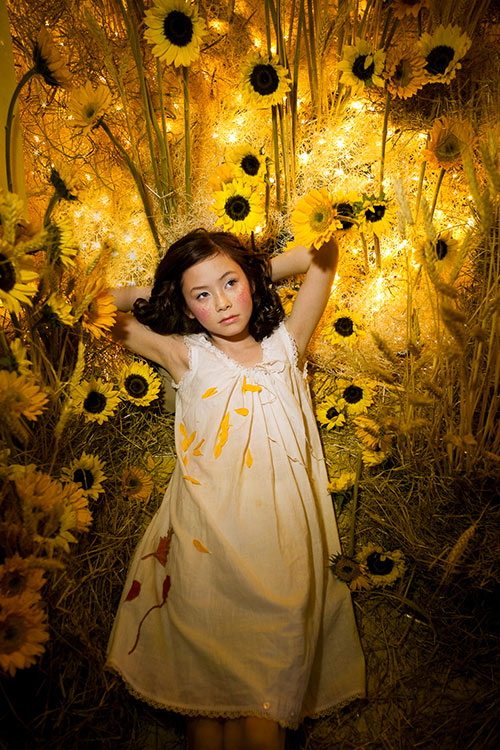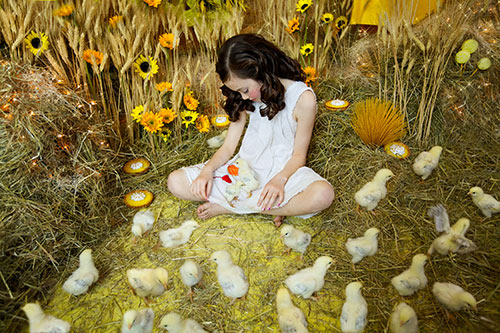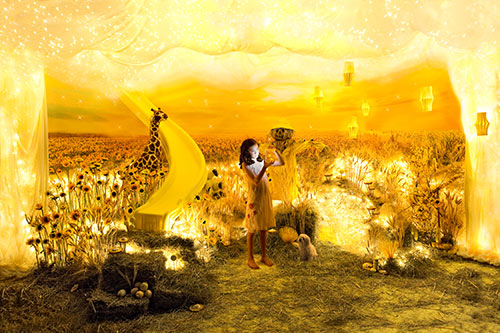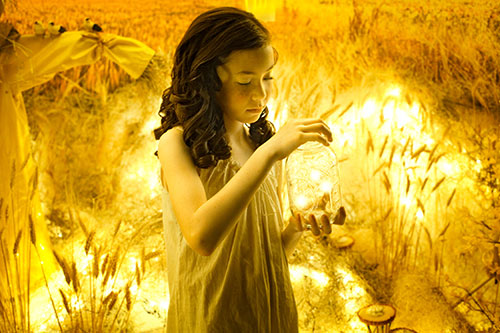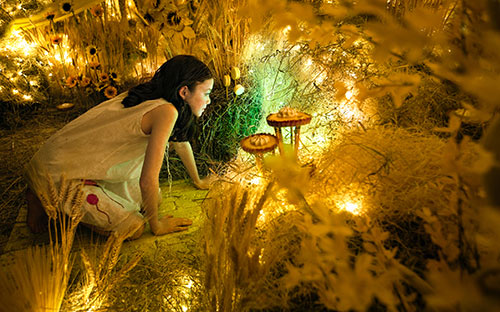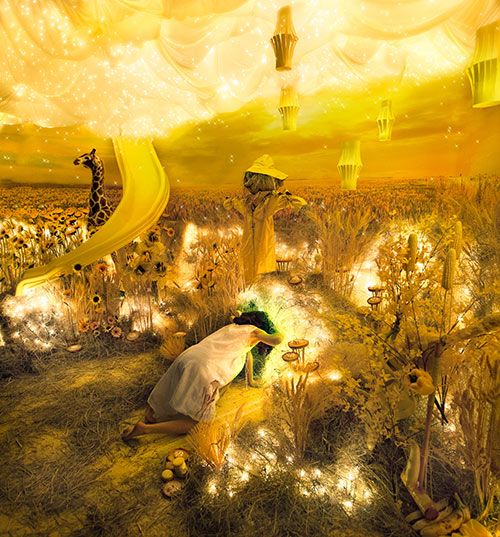 Blue
We'll go under the sea with jellyfishes, shells, sea weeds and sea creatures! This girl may not be a mermaid but she sure had a great time under the water. But of course, this isn't really under the sea. The setting is just done in a manner that it will look like the beautiful world of the ocean. Blue is calming, relaxing, cool and reflects solitude and peace.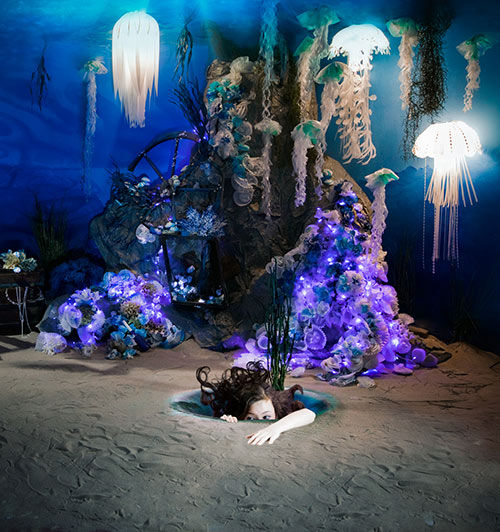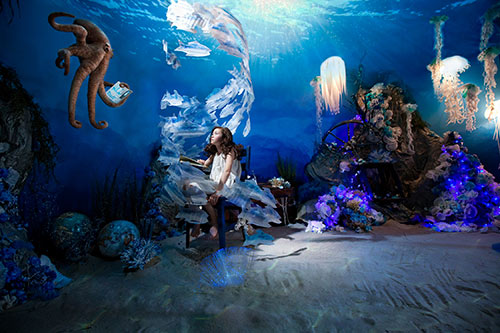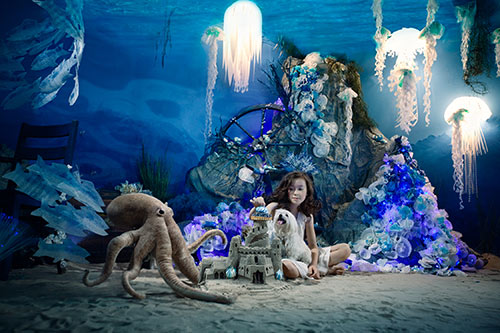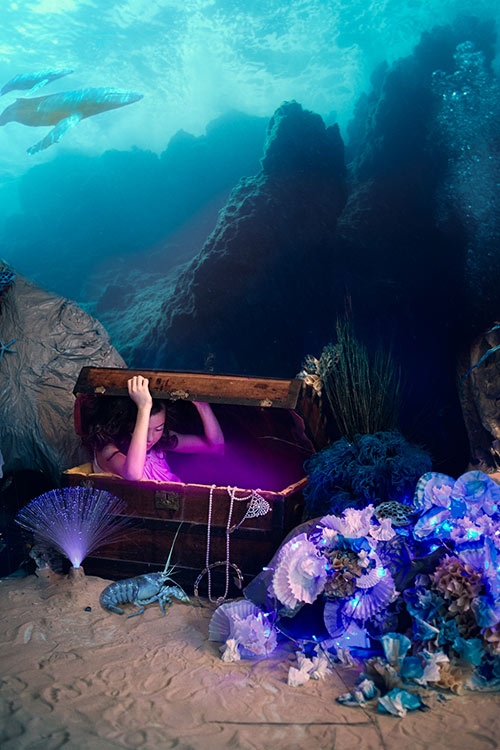 We are sure that you think this little girl is sweet and cute but what is more impressive is how the photo is taken and how the settings were designed. Adrien Broom didn't just took the photo but she also did the set-up for each photo. We really like it that there is a story in every photo for this Color Project. Can you tell us which your favorite color setting is?