With our previous posts on free wallpapers for your desktop, today, we bring you a wide array of another type of wallpapers that you can also download for free… These wallpapers are mostly themed around amazing nature images that will surely take your breath away. The wallpapers are created for dual screens users with astonishing effects…
So, take a glimpse at these 40 Free Dual Screen Nature Wallpapers and you may be enticed to download one or two of these cool wallpapers… Be sure to check all the items and download as many as you like… have fun!!!
You may want to take a look at the following related articles:
• 40+ Astounding Collection of Free Grunge Wallpapers
• 30 Free and Fresh iPad Wallpapers
• 20+ Excellent Free Character Illustration Wallpapers
• 24 Amazing High Quality Desktop Wallpapers
Victoria Falls
Mountain Dual Monitor
Moment of Silence
Mountains Dual Monitor
Raindrops on Leaf
River
Maroon Bell
Dual Screen Yellow Trees
Dual Screen Wonderest Mountain
I A S Pond
Insect Fingers
Grassy Wallpaper
Dual Screen Moss on Tree Trunks
Golfing The Day Away
Orb Of Water
Sandals
Dual Monitor Wallpaper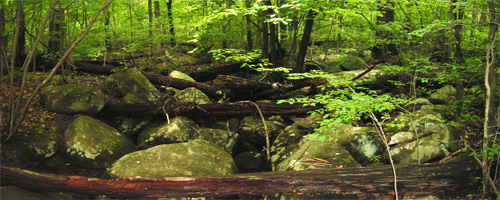 Download Source
Glacier National Park Wallpaper
Leaves
Ladybug Hdr
Melancholic Rodeo
Reflected Beauty
Oirase Gorge
Resurgence
Sebastopol Lagoon
Rabacal 25 Waterfalls
Bridge
Old Stone
Autumn Mill
Camp Meeker Waterfall
Tree Of Life
Spring Nature
Orange Days
Stand Alone
Deep Silence
Otuataua Stonefields
Blue Forest
Moss
Harbor Dusk
Do you like nature themed wallpapers? Which of these Dual Screen Nature Wallpapers impress you the most? Did we miss anything? Feel free to add your comments and suggestions below.