Underwater photography is one field that offers exciting and rare photographic opportunities to capture great photos from under the water. It is challenging for it would require special skills from the photographer not just about using the camera or composing a photo but also on how to swim and scuba dive really well. This one needs a lot of practice in order for it to be perfected. But many professionals have already done that with continuous practice and never ending discovery of new techniques.
For a newbie, it would really be very challenging to take underwater photos. So, to help you, we have here some tips that you can take note of before you even start doing it. But be sure also that you have developed good swimming skills before you practice underwater photography. That would also be important for your safety. So, read on the tips that we have prepared for you.
1. Be comfortable underwater.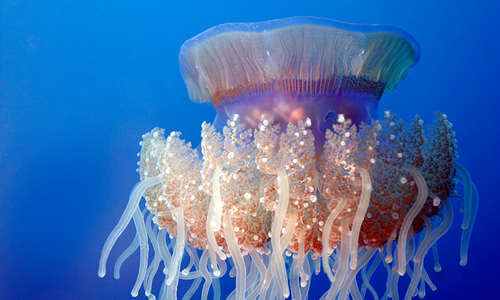 Image: Zyklotrop
It is of course important that before you even try underwater photography, you are comfortable underwater. You need to have the ability of swimming well because if not, you won't succeed in this field. It would even be more advantageous if you know scuba diving because this can allow you to see more of the marine life. But you have to make sure that you know how to control your swimming so that you will be safe underwater.
2. Use proper diving skills.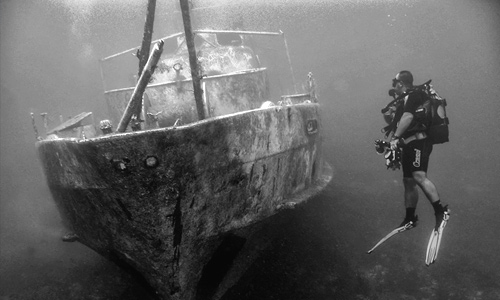 Image: Tamergunal
As mentioned on the first item, you really have to know swimming and much better if you know scuba diving. Part of mastering your diving skills is controlling your buoyancy. If you are able to do this, you can be more successful with underwater photography. Also, you will be able to get the shot you want if you can control your buoyancy.
3. Use flash.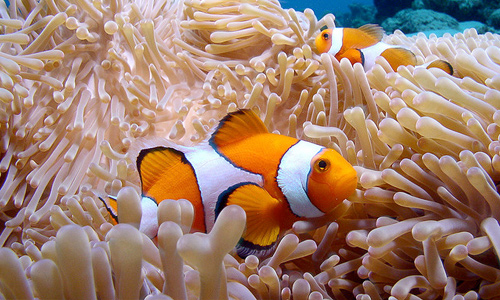 Image: Kawa0310
For underwater photography, you would need to use flash. This is because, the deeper you go to the water, the less light would there be. So, use flash to retain the colors of your subjects and to provide exposure to it. You can use off-camera flashes which can give better results for underwater shots.
4. Choose your gears.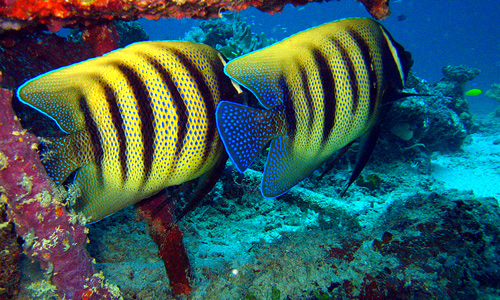 Image: P@ragon
You can choose which one could be easier and more comfortable for you. You can use a point-and-shoot camera in a waterproof case or a DSLR in an underwater housing that has external strobes. The point-and-shoot camera is economical and easy to use but would limit your captures. The DSLR is more preferred by professionals since it can allow them to get the effect they want although it is more expensive and would also need more maintenance.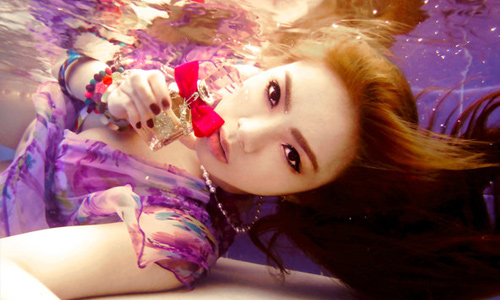 Image: Yul555
Add some more drama into your shot by composing it. You can try using the rule of thirds. You can also experiment with different angles. Try different frames, too. Take multiple pictures of one subject so that you can choose an image that has the best composition. Make the most of your moment while you are still there.
6. Get close to the subject.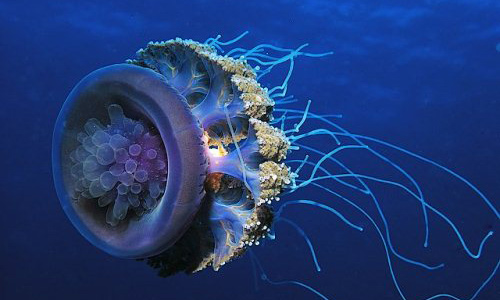 Image: Victor Amor
Getting to close to the subject when in water could be challenging but when you are a good swimmer, it could be a lot easier. Try to get as close as you could to your subject. Get less water between you and your subject. When you are getting a closer shot, you have to really move or swim in order to get to it and not just using your camera's zoom. This can give more detail to your shot. Get a macro shot of your subject for a more interesting output.
7. Try wide angle shots.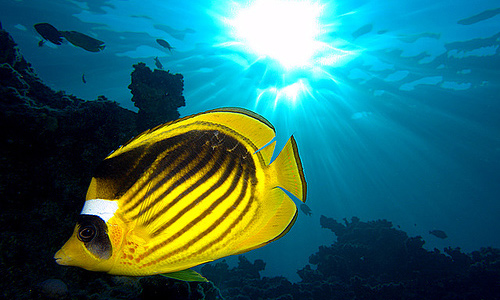 Image: veelen
You can get a good image of the underwater world if you try a wide angle shot. Get wide pictures of the sea's under world using wide-angle lenses that range from 10mm to 24mm. This can give your viewers more idea on what can be seen underwater and this will also show them the beauty of an underwater scene. Remember that not all people can go underwater to discover and explore its beauty. Then, you have to show them how the underwater looks.
8. Always be patient.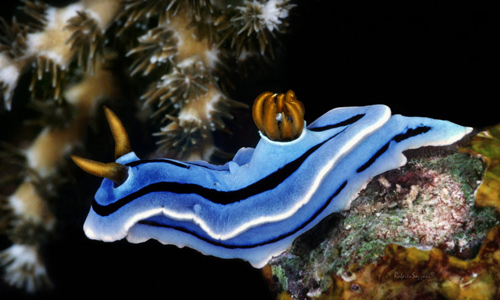 Image: Lazy Dugong
Well, if you won't be, you won't be able to get a great shot. You really need "patience" to go with you because you would stay in a single spot for a long time. You need to do this so that you can get a good picture. If you take photos of the sea's underwater world, you might observe that there would be a lot of movements for the fishes and other living things in the water. That is because they were surprised to see you coming. So, you have to wait until they behave again in a normal manner which is the right time for you to take a picture.
9. Try it in a pool.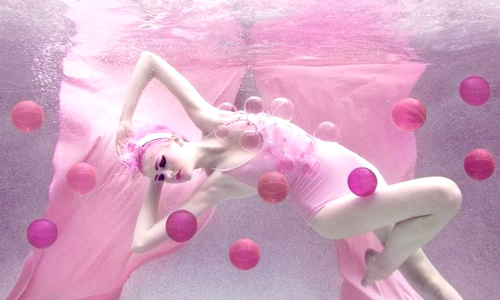 Image: Isabelle Faith
A swimming pool can be a good place to take underwater photography. This would be good for practice before you finally try doing it at the sea. But you can actually do underwater photography in the pool especially when it is for portrait photos or for fashion. It can have a good effect when taken underwater.
10. Try black and white.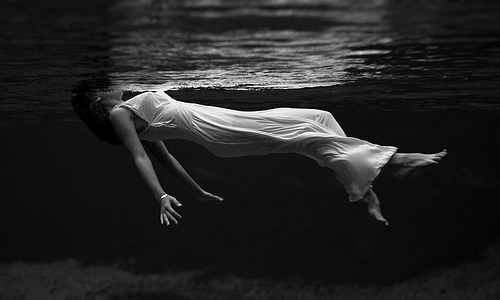 Image: Trials and Errors
While you are using flash to get the colors of the subject even with less light, you can actually also try black and white. It can also look good for your photos and could even be more dramatic. You will surely love the output especially when done for portrait photo.
It's Your Turn Now
And lastly, you have to enjoy the entire experience. Without having fun, you might not be able to get good shots. So, just have fun and enjoy. There would be some challenges you will encounter while doing the shot and it might also take a lot of time before you can perfectly do it but it would surely be worth it after seeing the pictures. Are you into underwater photography? Are there tips that you want to add to what we have above?