We always end up with a dropped jaw after seeing the amazing works of artists and designers around the globe. Many of them create digital illustrations and characters. And we have noticed that each work has a different style making it easy to recognize which work is done by this and that artist. That is one characeristic of digital drawings- they have personality. Today, we will feature another illustrator who works on beautiful character designs.
Sergey Kardakov is a Russian illustrator who creates impressive character designs with a great deal of artistry combining lively colors and giving each character emotions, personality and some chunks of cuteness. You will love the clean look of his works and how sharp each of them appear. Even with a closer look at them, you will notice how each character is done well free from noise. Want to see what we are talking about? Take a look at the works of Sergey Kardakov below.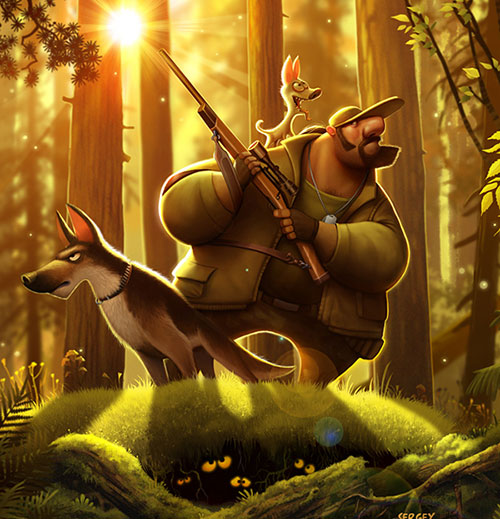 An alert hunter with his doggies touched by the warmth of the sun's beams. Look at the lights and the shadows all around them that looks realistic.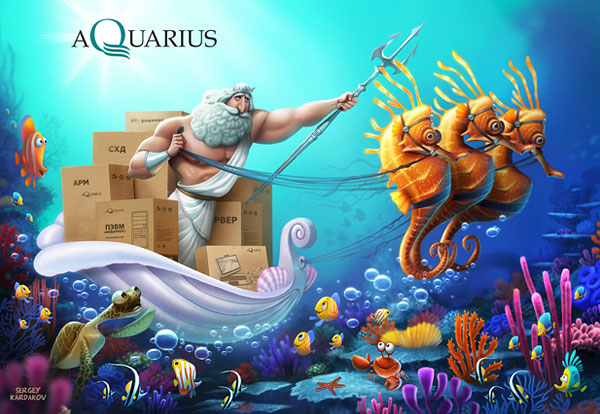 We think this one is for an ad showing not just the king of the sea but even the beauty of the underwater world.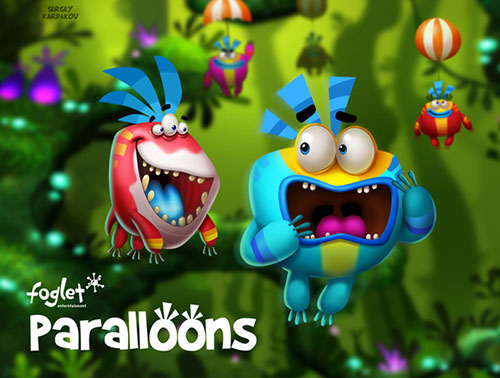 We are not sure what these are but these characters do look cute!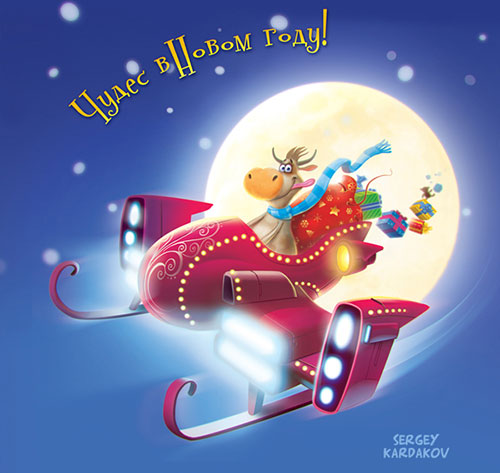 Sending gifts would indeed but easier with this airplane with a sleigh. The design looks lively and fun-filled.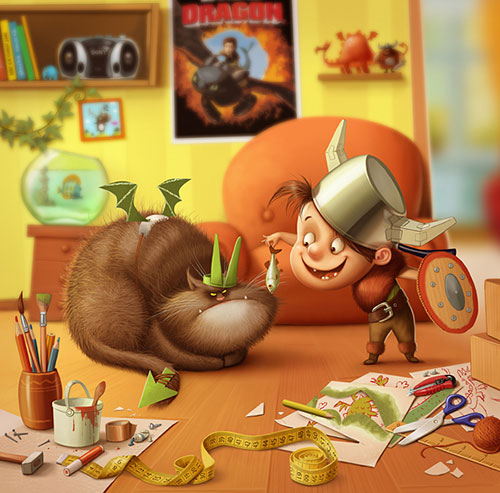 Just a normal day for a little boy's playtime is shown here and look at who he chose to play with! Note the stuffs on the table including the tape measure that has all the linear-measurement markings on it.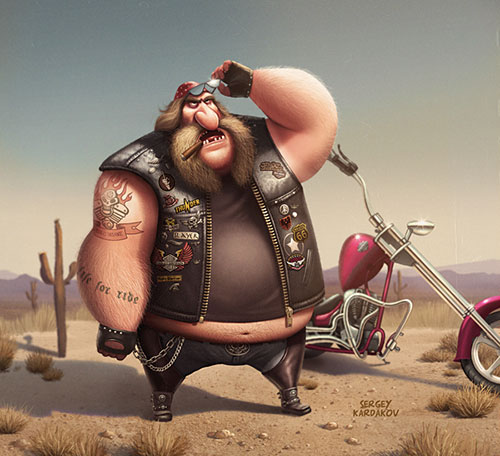 A huge man who looks like a rocker is kind of lost in the desert. Take a look at his arms, even the hairs on it are clear.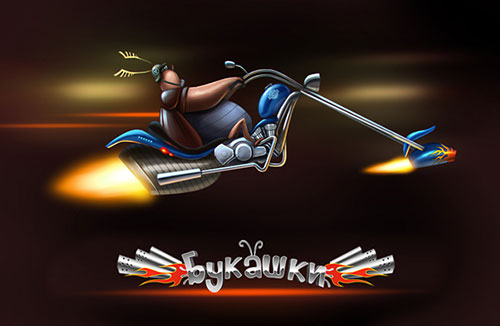 We think this one is a cockroach on a bike zooming fast and overly furious!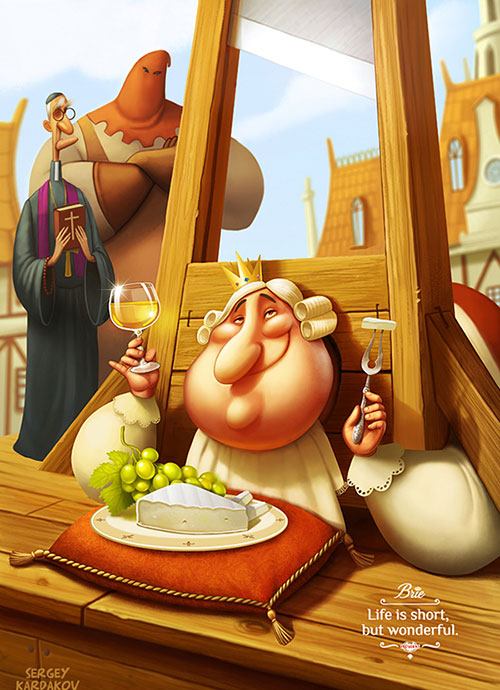 Even when it was time to die, this king is still living the good life because "life is short, but wonderful".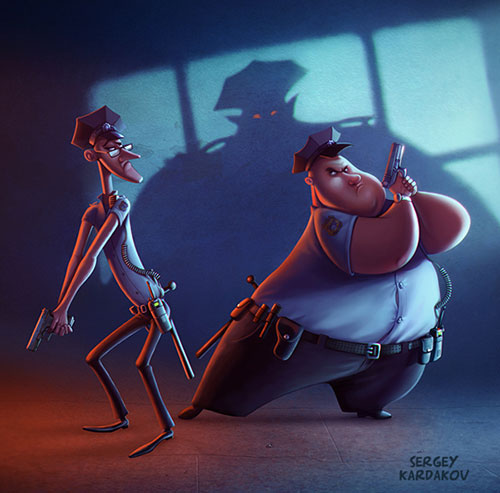 Perfect partners aren't they? These policemen are ready to save the day!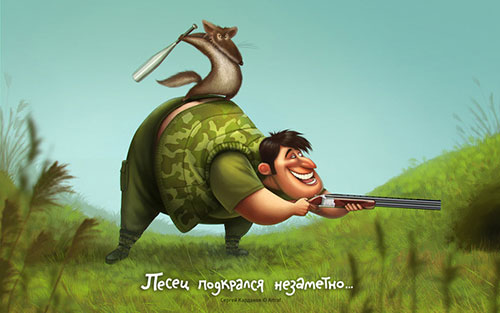 Who says animals are not smart at all? Well detailed drawing of an animal and a hunter from the animal's fur to the man's clothing.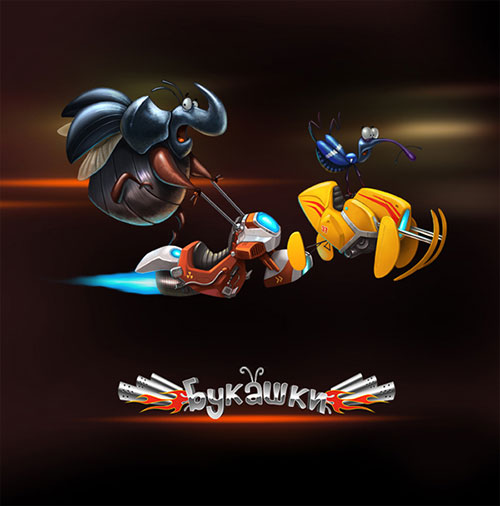 Like the roach, these two are also running fast on their own bikes.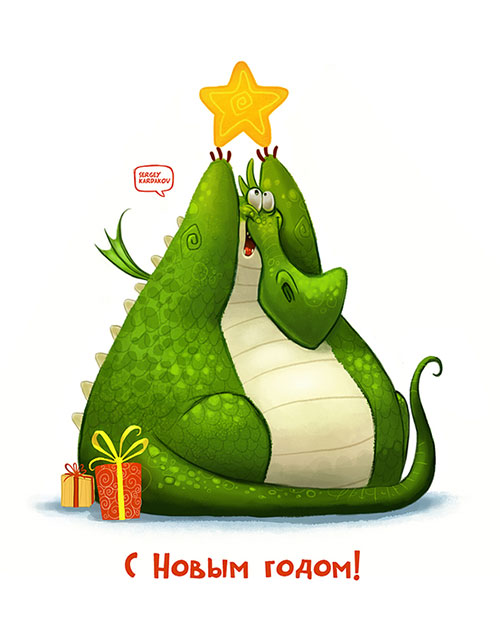 A big dragon looking cute as it acted like a Christmas tree with a star on top.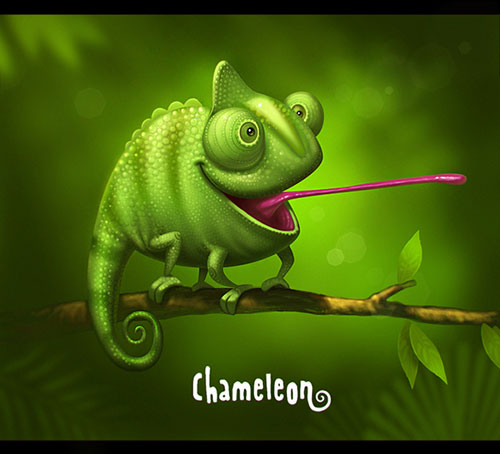 Check out the skin of the chameleon. Well done right? Even the colors in it are perfect!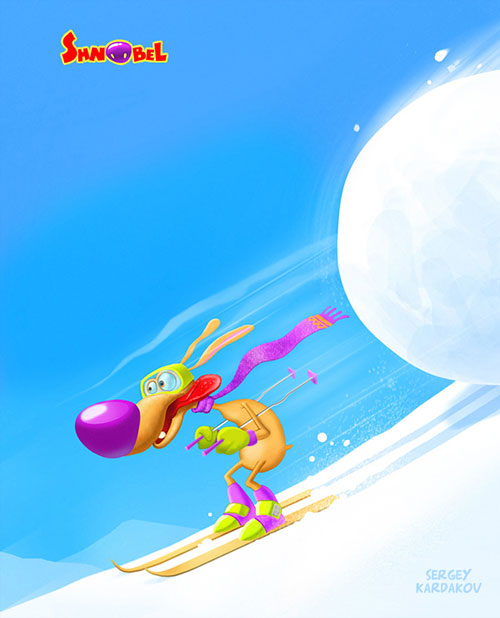 Well, we are not sure if this dog is having a great time or not but it seem to look freezing as it ski away from the rolling mass of snow!
Find the Artist
How do you find the works of Sergey Kardakov? Well, we think these are cute! Sergey would certainly spend a lot of time working on every character because of all the details he place on them. All his hardwork is paid off because the results are stunning and his characters sure look convincing? Want to grab hold of more character designs from this artist? Go visit his Behance portfolio and feast your eyes on his works.