Flowers had been used to design various artworks since the beginning of time. It has also been part of designing even for a home, for the clothing and also as accessories. Flowers are one of the favourite decorations one may opt to have because of the uniqueness of each one and the vibrant colors it posses. They also come in different shapes and sizes that give each one individuality and distinctness. Until this day, flowers are still widely used in designing.
No one can ever take away flowers in the world of design. As a matter of fact, there are so many things that designers can do with flowers. There are ornate swirls that look like flower stems and buds twisted and curled intro lovely creative manners. They look so alluring and attractive that it has been widely used by so many designers. Today, we will show you ornate swirl patterns that you can download for free and be used for your designs.
You might also want to check these related patterns:
Terra Swirl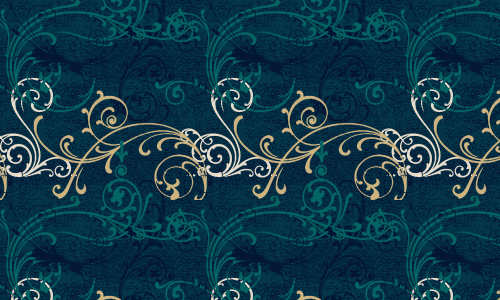 Pretty swirls in blue background that can add beauty to your design.
Swirls and Flowers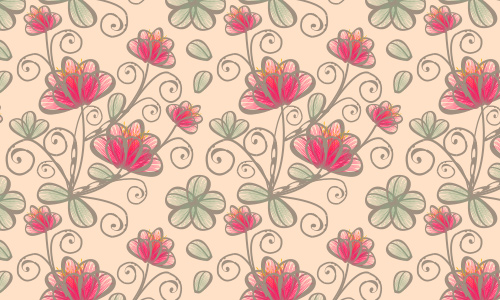 You might love to use this pattern with pink flowers and gray swirls.
Frilly Flowers~Verde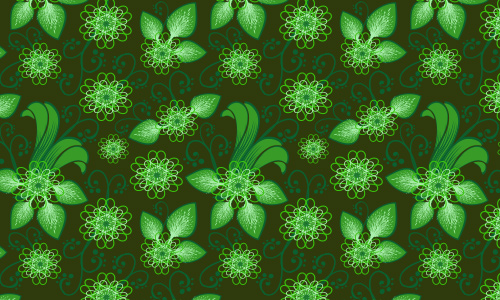 Intricately designed flowers in green for a lovely pattern.
Shadow Play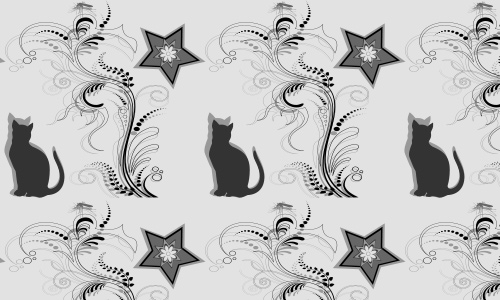 A monochromatic pattern with ornate swirls, stars and a shadow of a cat.
Fantasy Forest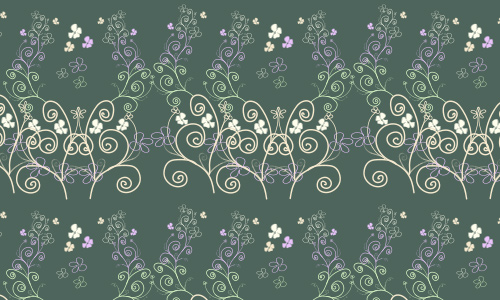 Express your greatest fantasies in this swirly curly pattern of flowers and butterflies.
Woven Vines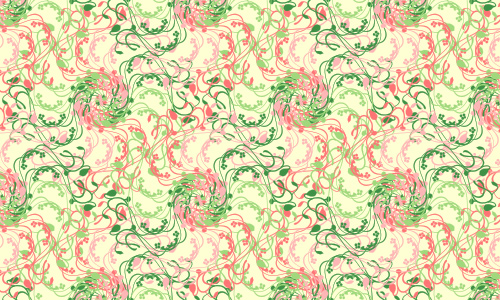 Have you ever seen swirls as pretty and colorful as this?
Edwardian Tile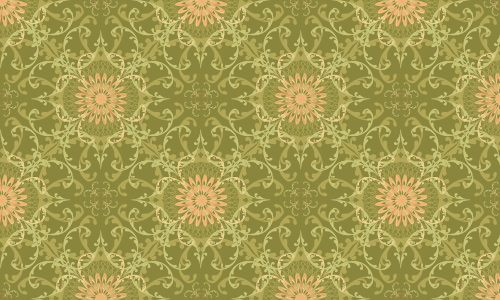 Connecting each other with floral swirls in a creative manner.
Paint Doodlz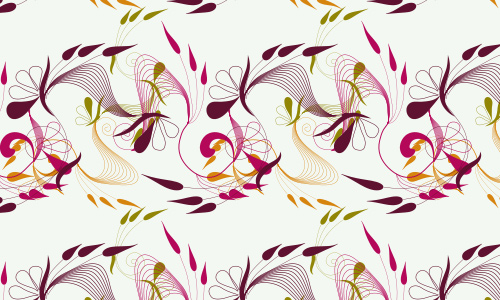 Shades of violet make up this simple yet pretty pattern.
Happy Hour *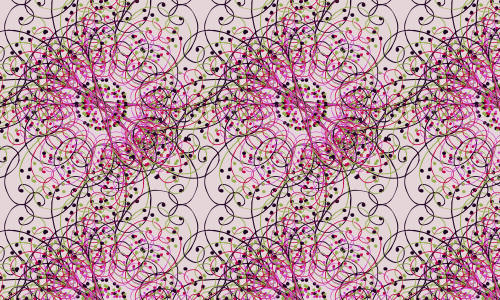 Intricate ornate swirls creating large pretty flowers in vibrant hues.
Beautiful Ornate Swirls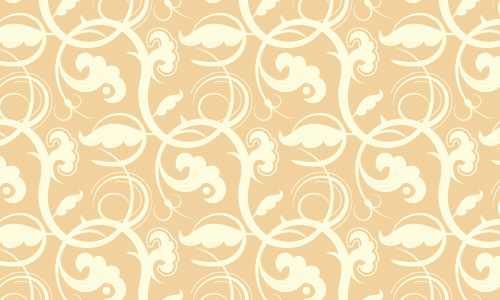 A gorgeous design of ornate swirls in simple shades.
Ornate Swirl Blue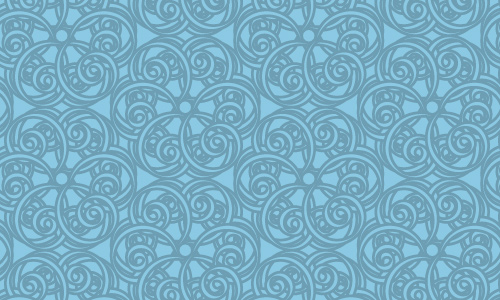 Swirls done creatively to form a blue flower.
Canapé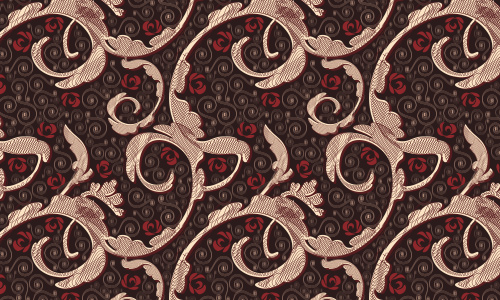 Large swirls surrounded by tiny swirls in a brown background.
Foliage Deco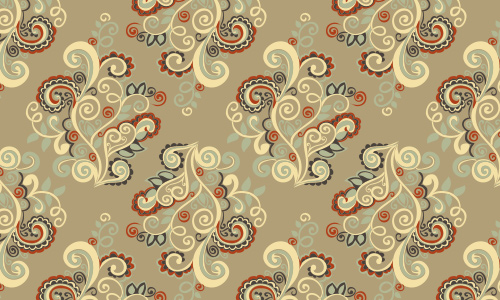 A pattern of brown and biege ornate swirls for a more stunning design.
Entranced In Miste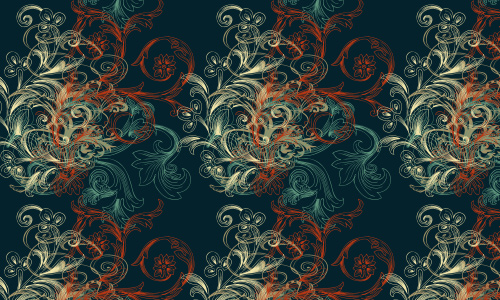 This pattern looks lively and gay with the seemingly dynamic swirls.
Swirlyli II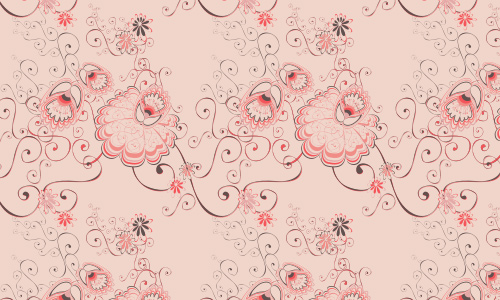 A very stunning pattern of pink flowers and swirls.
Night of Joy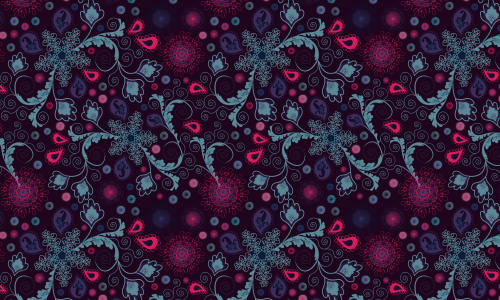 This one seems to glow like the stars in the night.
Frost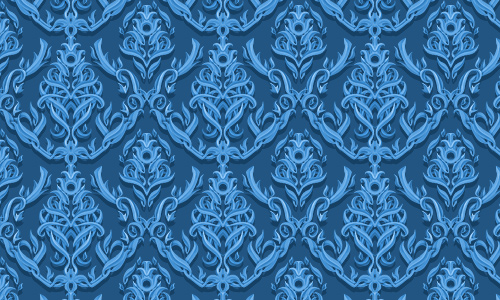 Using blue swirls to create a complex flower pattern.
Ripple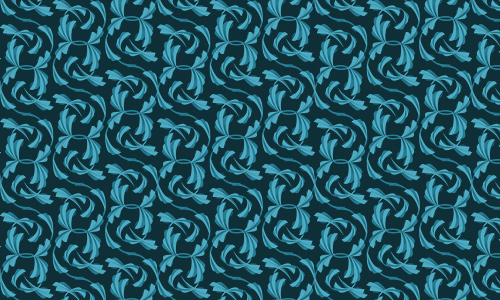 Swirl those petals and it would look perfect!
Hanas Swirl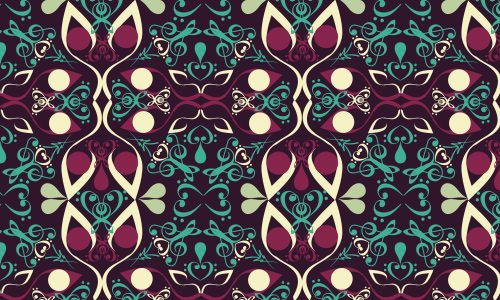 No doubt, this one looks truly gorgeous.
Cellar Heat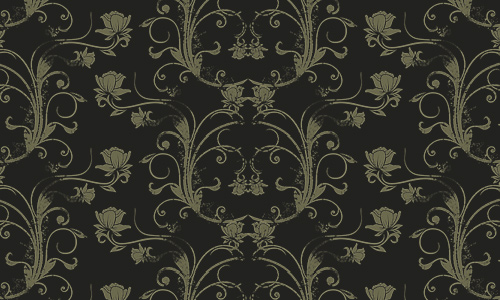 A bit grungy in appearance but still pretty with its lovely ornate swirls and roses.
Royal Red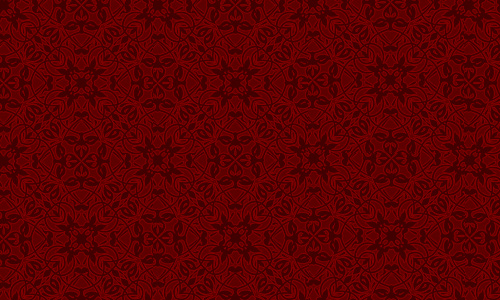 Red flowers of swirls and curves looks stunning.
Mauve Wallpaper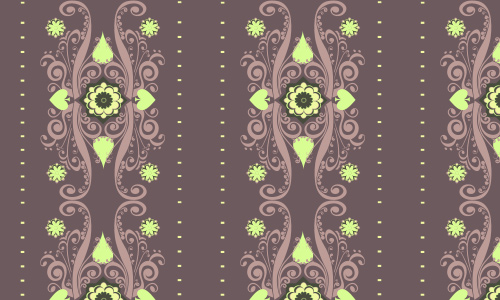 Combine swirls with hearts and you'll get a pretty pattern like this one.
Drunken Royal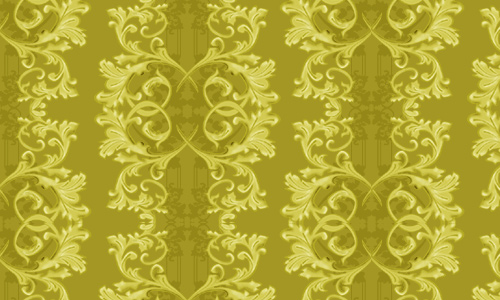 A great design of golden swirls that shows royalty.
Coaster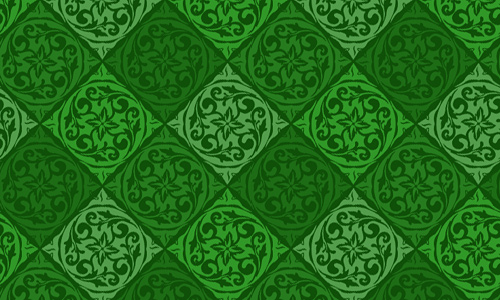 Beautifully designed pattern with shades of green swirls.
Golden Swirls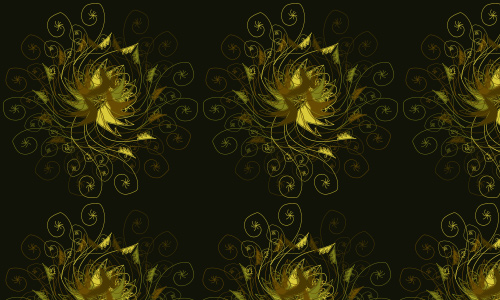 This pattern is certainly pretty with its golden swirls.
Palmetto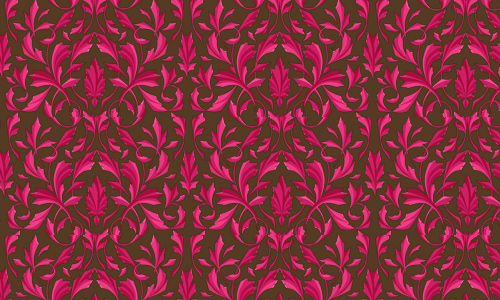 Given a distinct arrangement of swirls, this pattern is no doubt unique.
Elegant Swirls Star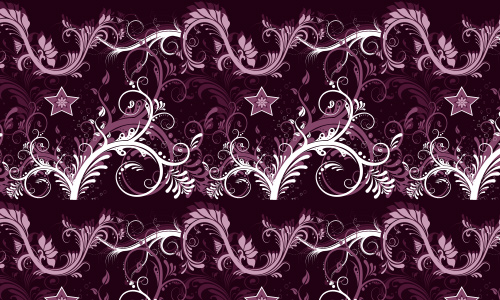 Beautifully designed ornate swirls accented with stars.
Relic Christmas Paper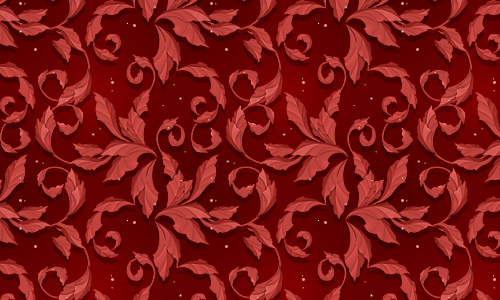 Yes, this one is the pattern that suits your sytle.
Seamless Pixel Patterns Grunge Florals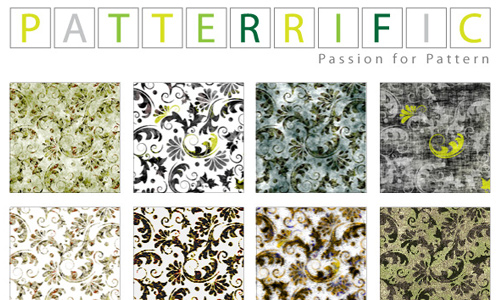 A set of terrific patterns you can use.
Patterns Pack 02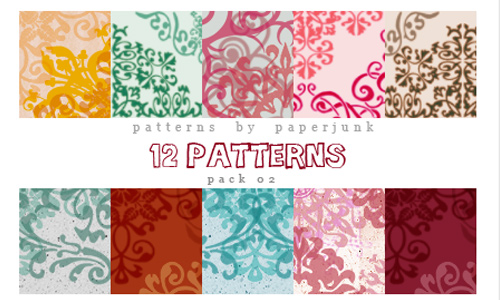 A pack of 12 ornate swirls pattern that can make your work look fantastic.
Seamless Pixel Patterns Colourful Floral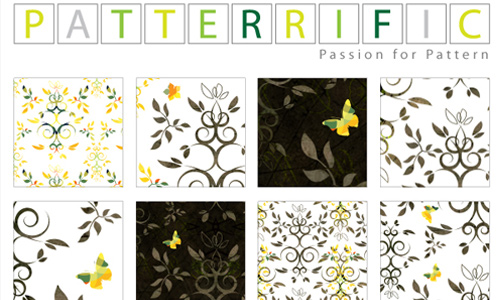 Add twist to your designs with this set of 8 patterns.
Patterns for PS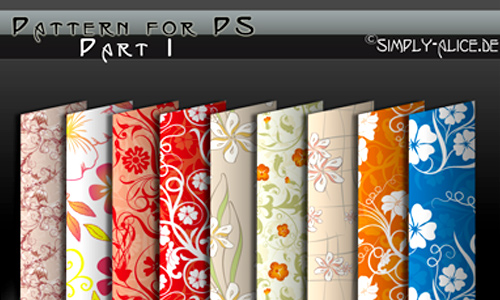 Unique designs of 9 patterns that can enhance your work.
These ornate swirls are surely lovely. They can undoubtedly make your designs a lot prettier and it can even help to give emphasis to your design's subject. Whatever you choose from this collection, it can certainly add beauty to your design project. So, enjoy this pattern collection of ornate swirls and look forward for more pattern freebies from our site!