Having a baby is one of the most unforgettable moments of a woman's life. It is a milestone in their life that they feel complete as a person and even more loved by those around her. Some soon-to-be mothers opt to have their pictures taken during those times in order to savour the nine months of pregnancy. This is what we call maternity photography. Most of the time maternity photos look dramatic, touching and flattering. It also became one way of showing excitement and love to their upcoming son or daughter. For sure, it is a very exciting moment for your model.
Hence, you have to see to it that the output of your photos would be really great because you have to bear in mind that a woman will not be pregnant for a long time. So, take that chance to get a good picture. But aside from the tips we have below, you also have to make sure that everything would be comfortable for the model like the outfit, the location, and everything about the photo shoot. Some pregnant women are very sensitive when they are at this stage. Here are some tips for having heart moving maternity photography images:
1. Prepare the model.

Image: Katerina Lomonosov
As always, models should have good preparation. That does not exempt the pregnant woman who is the subject of your picture. Inform your model what she could do to have a good look during the photo shoot. She should have glowing skin. So, let her have enough rest and let her take light snacks before the actual photo shoot. She should also not wear elastic pants or anything that would leave marks around the belly because the baby bump has to be smooth. She can also wear a little make-up and have her nails manicured because the hands would be shown most of the time.
2. Prepare the poses.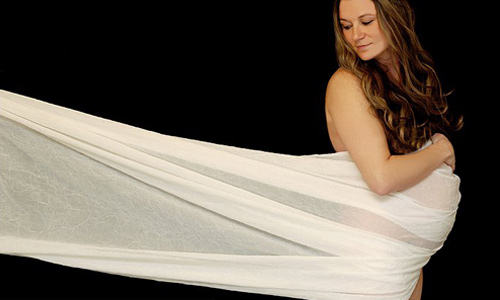 Image: Pmbl
Before the actual photo session, you should have thought of what the model have to do. Think of a series of poses that she could do and let her know that. It would be better that she is prepared for everything. This way, you can make the pregnant woman will feel comfortable during the photo shoot. You will also know if the model doesn't like a certain pose. At least, you still have time to change it.
3. Take the picture when baby bump is bigger.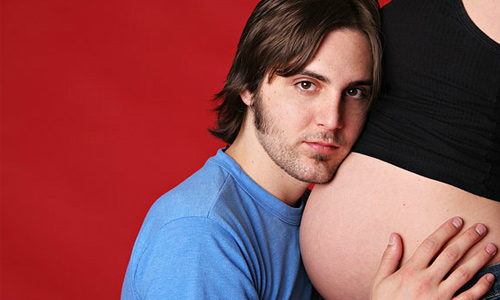 Image: Diana Hall
It would not be much dramatic if the baby bump is still small. It is always advisable to take a maternity photo when it is already 6 months and onwards or in the trimester. During these stages, the belly is already big enough and would appear more evocative.
4. Choose a location.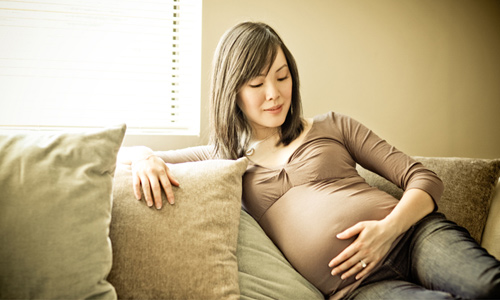 You can let your client choose for the location. It could be in their home or maybe in a place that is special for the couple. It could be in the beach, in a park or just anywhere they like. They can also choose to have the photo shoot in the studio where they might be more comfortable.
5. Get the subject's trust.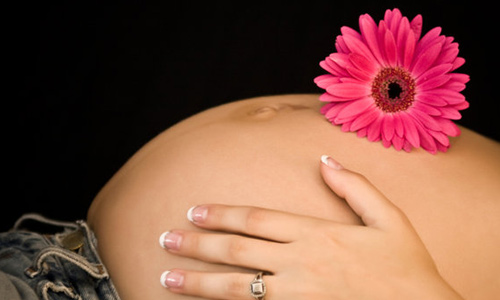 While taking pictures of a pregnant woman, she might feel uncomfortable at some point of the photo shoot. So, get the trust of your subject when you are just starting. Do that my conversing with her while taking simple shots at first. Do not immediately jump into more complicated shots. Start simple. Let your subject pose according to what she likes. In the long run, she'll get comfortable and would be happy to pose according to your direction.
6. Include other family members.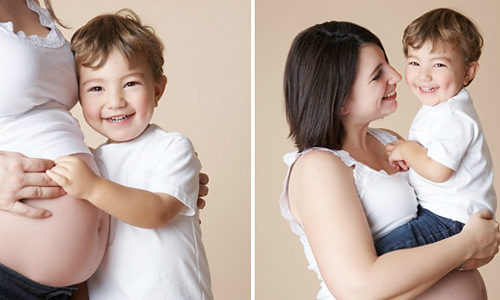 Image: Diana Hall
Showing relationships in the shot would make it look more special. It can show deep love to their baby and the entire family as well. Let dad join the shot and make it look dramatic and fun. Make it look creative, too. Aside from daddy, a sibling can also be a good highlight in the picture. This can let your image show a positive impact of being loved.
7. Create variation by using light.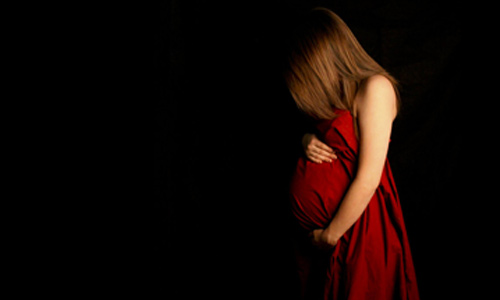 Image: Camera Like a Gun
Remember that your subject would hate much movements due to her condition. So instead of letting her move too much, you can adjust your lighting and other props, too. Adjusting the light can create variation to your shot. You can move from a high key light to a silhouette. Having a silhouette shot of a pregnant woman would look interesting due to her shape.
8. Use props.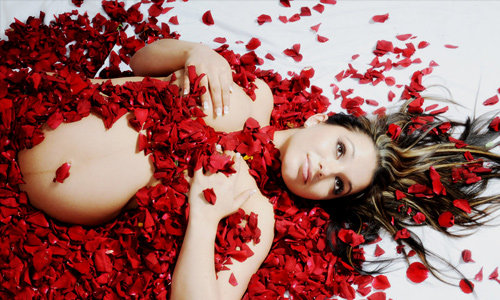 Image: ajlhogsa
You can also use props for your maternity photography. There are times that the client brings with them some props to use maybe because these are something valuable to them. Some props may include baby shoes, building blocks to spell baby's name, a ribbon to tie around the belly, a cloth used to wrap the belly, flowers, and others. Be creative with your props to come up with a creative output.
9. Choose colorful outfits.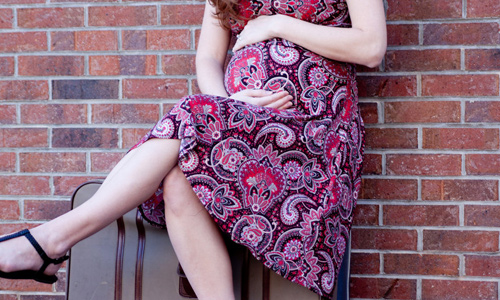 Image: My Name is Sparks
If the model would be wearing something, choose colorful ones to add more life to the photo. She can also wear clothing with patterns. Also, see to it that the model is wearing something that would show the baby bump but you she has to be comfortable with what she is wearing. It would look good in the camera if she is comfortable with everything.
10. Try different angles.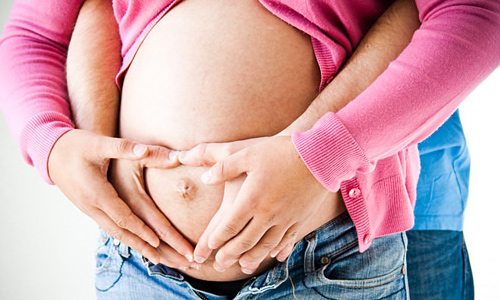 Image: Tanyarudman
There are different ways that you can take maternity photography. You can create one that is unique by trying various angles. You can still focus on the baby bump but doing it in a different manner would make the shot more original and distinct.
It's Your Turn Now
Taking maternity photos is fun and exciting not just for the model but also for the photographer. The photographer has to see to it that all throughout the photo session; he is able to make the model feel very beautiful because it can be seen on the outcome of the photo. This is important because a woman could sometimes feel less beautiful because of the huge tummy thinking that she is no longer sexy. So, make her feel beautiful so that the shots will look even more gorgeous. Would you like to add some tips to the one we have above? Feel free to do that.