Violet is considered to be one of the oldest colors in existence. Amazingly, there are findings of this color being used in prehistoric cave arts 25,000 years ago. Also at one point in history, violets were only exclusive for the wealthy and royal people. Although it is already available for everyone today, it still holds the reputation of being related to luxury and elegance.
If you want your business card to portray a luxurious and elegant feel, the using violet is one way to go. Today, we have found some business card designs that use violet theme to boost its appeal. Scroll down and check them all out below. Come, take a peek, and enjoy!
Pozitivní Domov (Positive Home)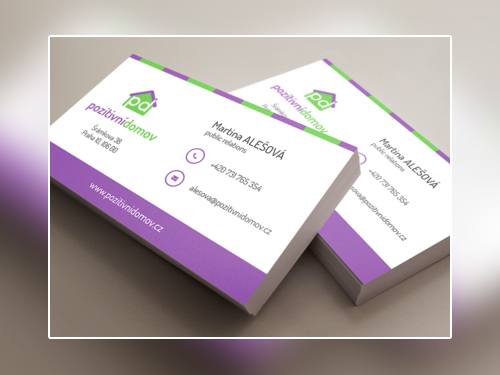 A nice combination of violet and green brings some life to this business card.
Source
Business Card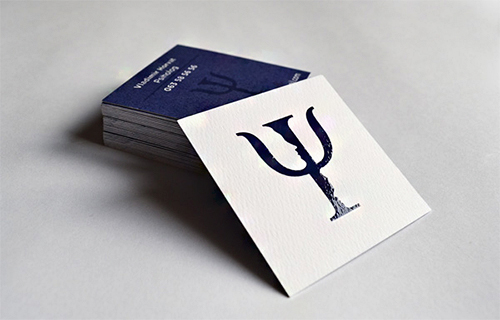 This a square business card that has a violet background with added texture.
Source
Zoe Bijoux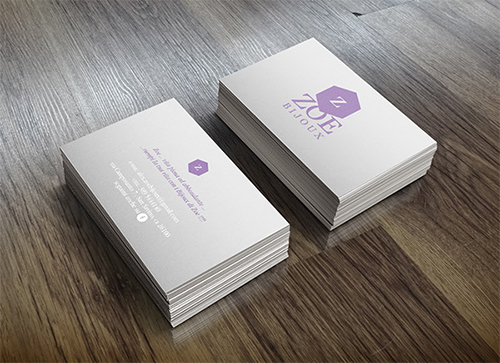 A clean and simple business card design with the logo and info in violet.
Source
Omegadisc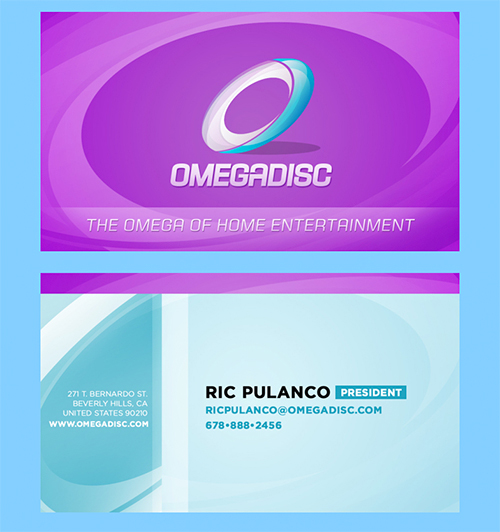 Blue and violet are the two colors used for all Omegadisc marketing collateral.
Source
Hor Nok Hook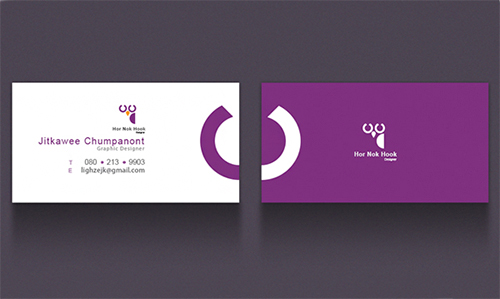 This design shows a full violet background with the logo in white and inverted at the back where the background is white with the violet logo and contacts.
Source
Dots business cards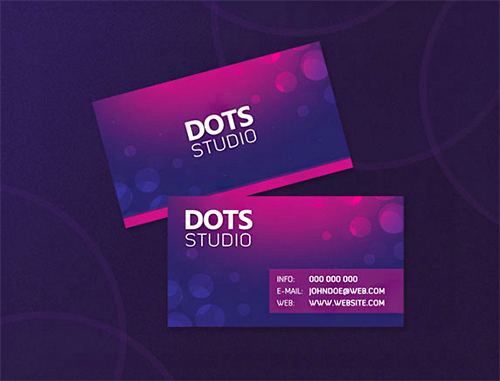 This card has a violet color scheme with a bokeh effect.
Source
Business Card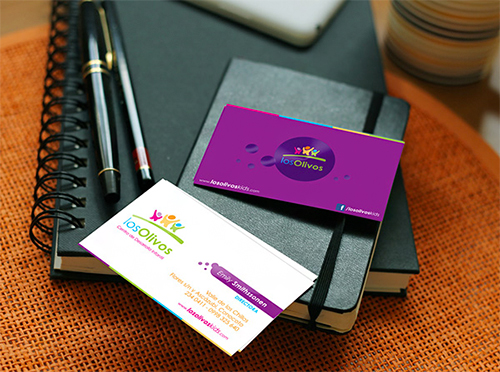 A business card with some nice varnish spots.
Source
Tom Wang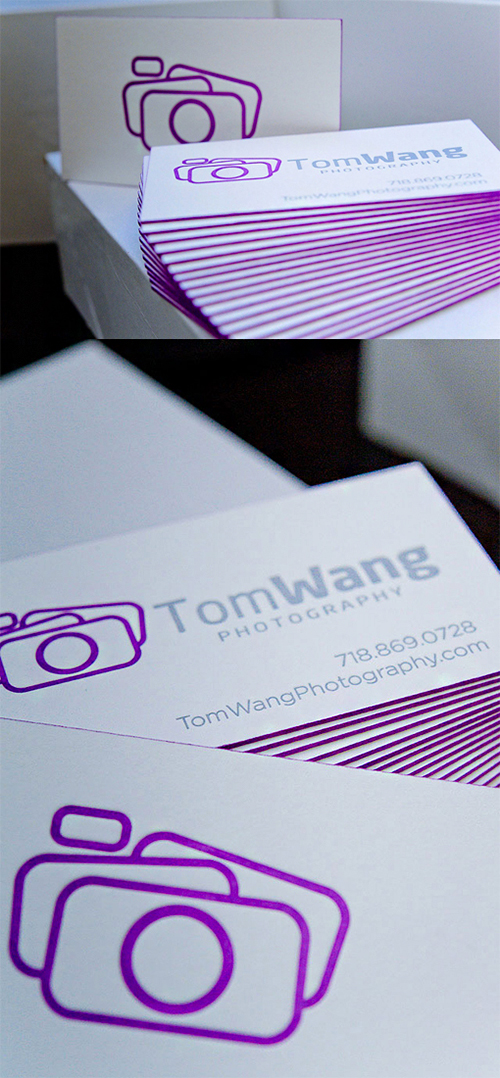 The text was done in metallic silver ink and the camera logo and edge painting in a custom purple.
Source
The University of Silesia's Academic Jockery Club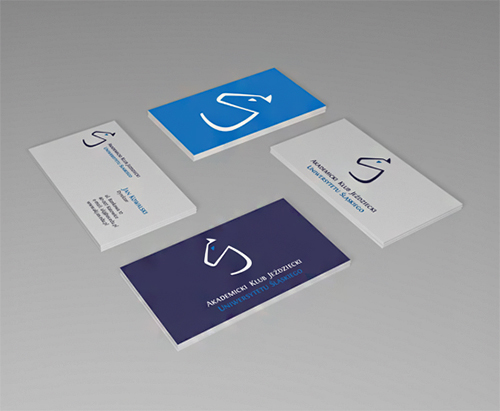 Another cool example of a business card design with a violet color scheme.
Source
Violet VI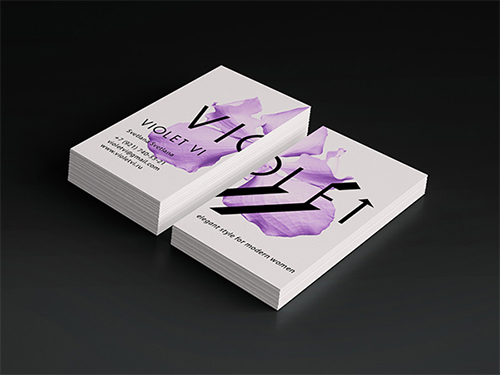 This white business card uses a printed beautiful violet-colored flower.
Source
Perfect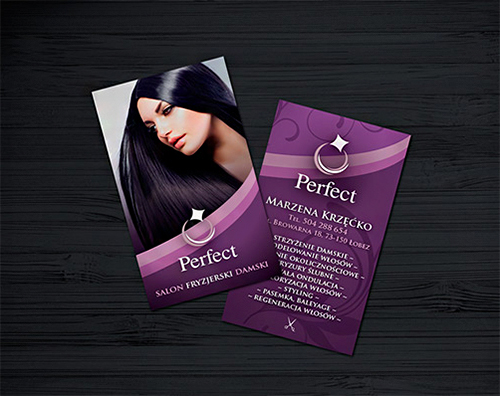 This violet business card design for salou hairdresser.
Source
Jenny Wren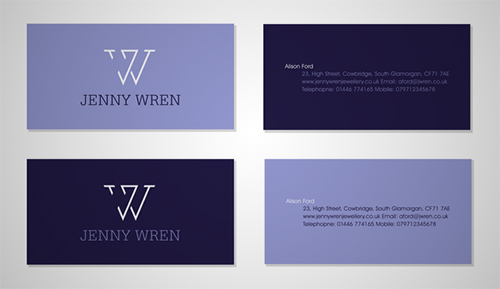 The balance of purple shades was used to evoke the luxurious nature of the brand and the delicacy of the products on offer.
Source
Lorenzo Imperato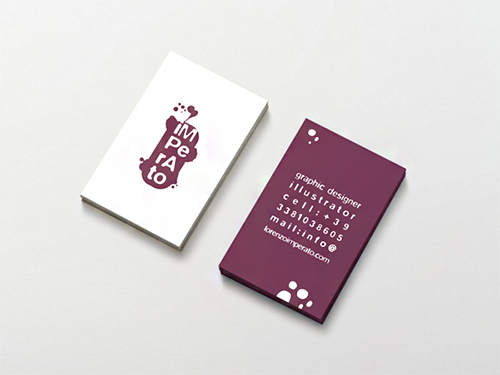 This is another nice example of inverted colors on opposite sides of the card.
Source
Laven Decor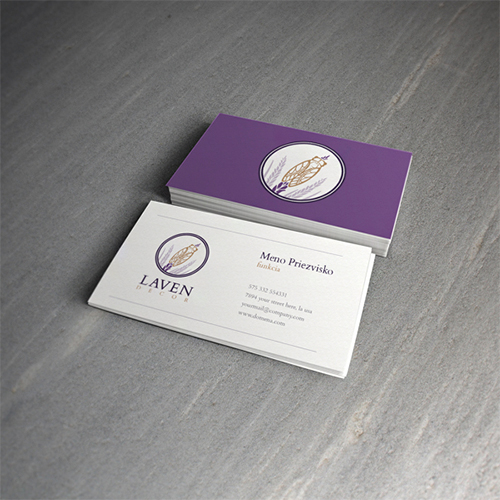 This is a minimalistic design of a business card with violet scheme.
Source
Double Diamond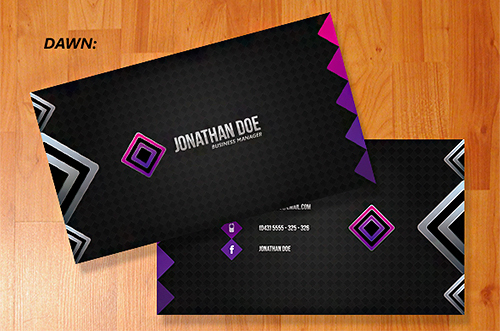 A business card design incorporating diamond and triangles with violet colors.
Source
AR Photo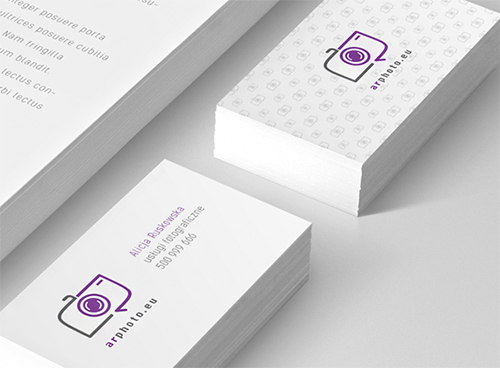 A clean white business card with the logo in violet.
Source
Bridal Hair for Perfection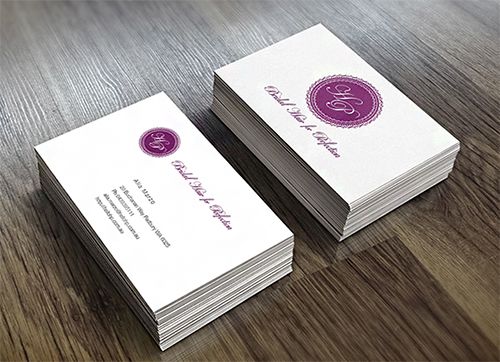 This business card design was made for a beauty brand.
Source
Efneo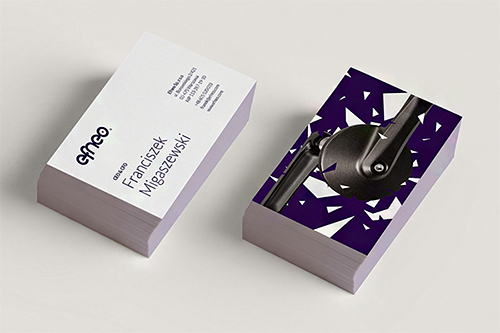 This violet business card was made for a company of gearbox for bicycles.
Source
Sample Violet Business Card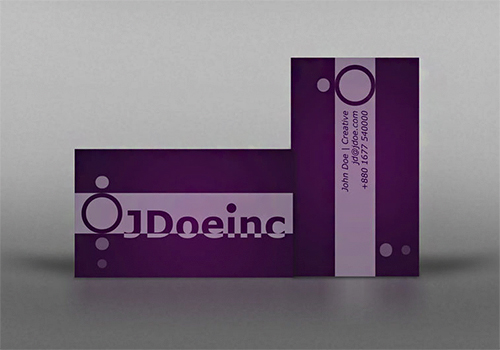 A cool violet business card made in Illustrator.
Source
Bare Bear minicards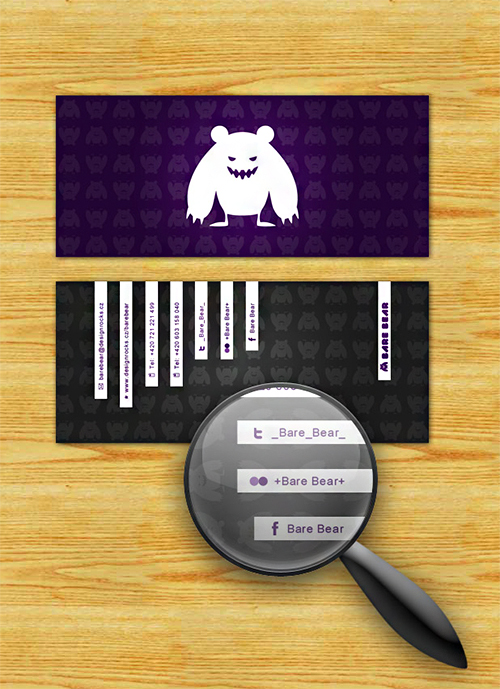 This business card added a background pattern of its logo and violet colors for the front and the information.
Source
Business Card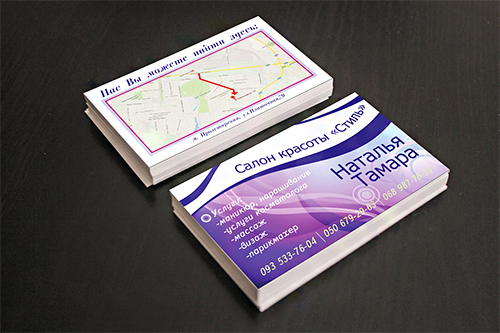 The designer used a map of the location at the back with a violet theme at the front.
SweetCandy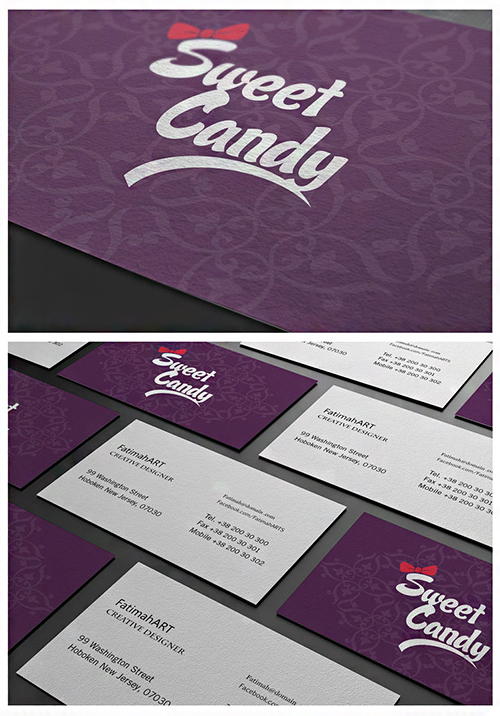 Source
Note: All visual content above is copyright to its respectful owner. Please read the Terms Of Use of these resources before using to prevent unwanted occurrences. NaldzGraphics does not claim credit nor responsibility for any images/videos featured on this site unless otherwise noted.
Have something in mind related to web design, freelancing, and other awesome stuff? Let us know and maybe we'll feature it on our next post. All your comments and opinions are appreciated. Let us hear em up in the comment box. Thank you and see you again mate!