Most of us love colors! As a matter of fact, the more colors that we see the more attractive we consider it especially if it pertains to art. But we also get to love black and white especially that the real beauty of a subject is more clearly seen and conveyed minus the bright colors. Monochromatic style artworks have proven their bid to beauty with some artists focusing on it. But aside from the single color style, what else can we see from these types of art? If you look closely at every piece, you will fall in love with them as you decipher the stories behind every shade and contrast. But today, we will feature something that is more than just monochrome and we are sure you will be awed with what you are about to see!
Today, we will plunge into the world of monochrome artworks with the collision of realism and fantasy. We will see that in the impressive creations of Nicolas Obery also known as Custom Shoot on his series called Fantasmagorik. Using Adobe Photoshop, he is able to draw and sculpt small totally intricate pieces together to come up with stunning artworks with a great amount of detail. Obery is a fan of surrealism and he did just that for his digital sculptures and portraits. The results are mythical elements and characters that will bring you to the boundaries of darkness and beauty. This French artistic director and artist had no doubt impressed the world of art and design with his works. We were given the chance to dig into his fantastic and magical world. Let us get to know Nicolas Obery through his words and his art.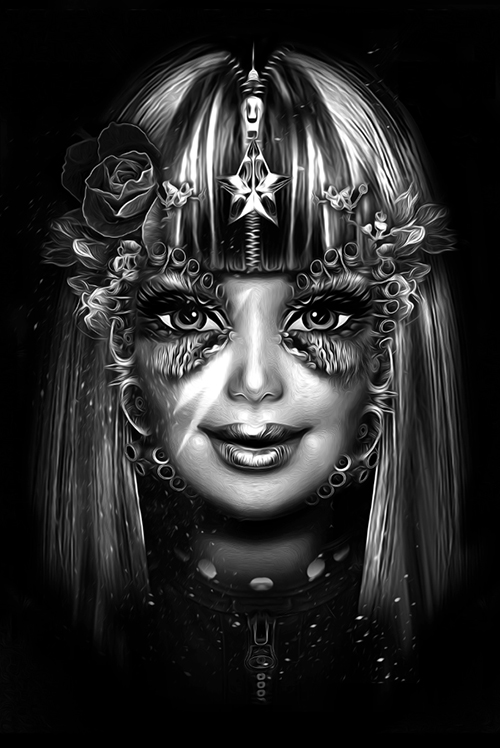 Naldz Team: Can you share to us a brief background about yourself? We would love to know more about our featured artist.
Nicolas Obery: I worked as Director in an artistic communication agency for over 15 years. I have worked in publishing and packaging for luxury brands where I design for its brands of conceptual visual advertising.
Naldz Team: How and when did you start designing?
Nicolas Obery: I started for more than 20 years, got into two art schools and started as "Roughman". Then the computer arrived very quickly , so I also left my pencils and exchange for the mouse.
Naldz Team: Your works are really unique. How did you come up with the idea of creating black and white portraits? What does Fantasmagorik mean?
Nicolas Obery: Fantasmagorik is a series that I started for my final project study a long time ago. I love surrealism and artists who practice it , I love the fantasy world and luxury, I tried to blend all three! I use black and white as it is timeless and is often used in the high-end world .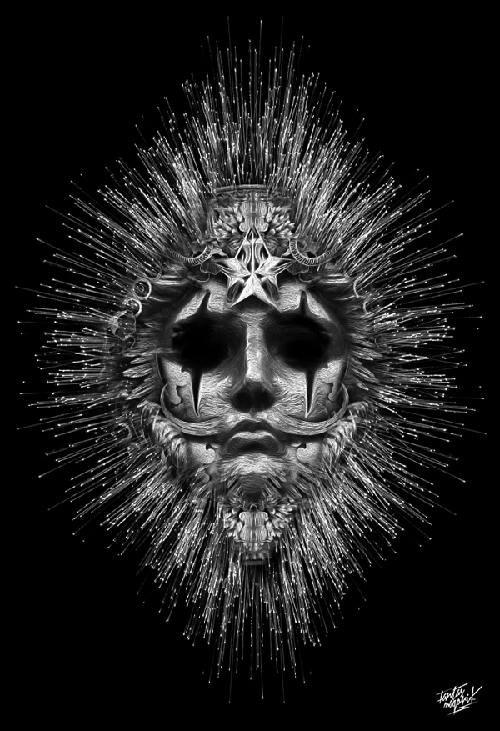 Naldz Team: What is your aim in creating this unique kind of art? It seems that there is a message that you want to convey through your works.
Nicolas Obery: I want to show that the even the strange and fantastic elements can adapt to all themes, showing the dark side of each.
Naldz Team: You have so many impressive works already. Can you site to us one project and tell us something about it?
Nicolas Obery: I wanted to reinterpret one of the most famous paintings by Rene Magritte, "The Son of Man". Many artists have worked on this, but not on a dark version, it was interesting for me to make one. So I worked on it on the table by providing a specific face of my own choice to do it on my own way. I then added dark and gloomy scenery which is way different from the original array.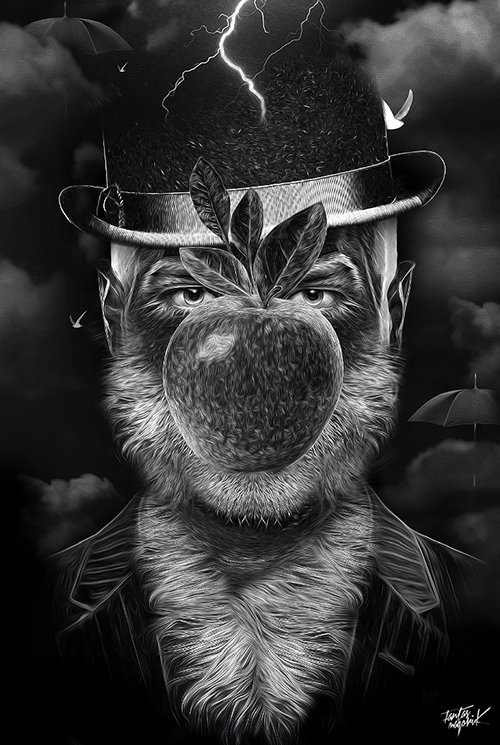 Naldz Team: Could you share to us your work process in making these amazing digital artworks?
Nicolas Obery: I worked mainly on a desire to feel the moment, or a topical release of a film, music or artist. I do a search for what has been done about it, and I visualize the opposite showing the dark side or declination offset .
Naldz Team: Do you have some projects that you are currently working on?
Nicolas Obery: I work on several videos simultaneously on different themes, which allows me to have a good productivity.
Naldz Team: Artists always work with inspiration. Where do you draw inspiration? Are there people that you look up to when it comes to art
Nicolas Obery: My inspirations are Tim Bourton, Salvador Dali, Arcimboldo , Magritte, Philippe Pasqua , Oleg Dou, Smirkmasks, Kris Kuksi and many more!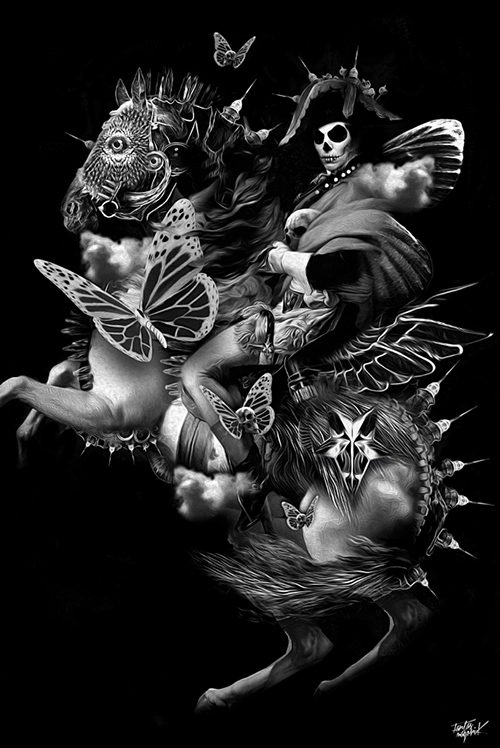 Naldz Team: Other than the Fantasmagorik, what other projects do you do?
Nicolas Obery: I only work on this series! It takes me almost all of my time !
Naldz Team: What other things do you like to do aside from designing? Are you into sports or a certain hobby?
Nicolas Obery: I travel for Paris motorcycle exposures or exhibitions.
Naldz Team: If there is one important lesson that you want to share to us about creating stunning pieces of art, what is it?
Nicolas Obery: You can get good results by mixing traditional and modern techniques!
Black Queen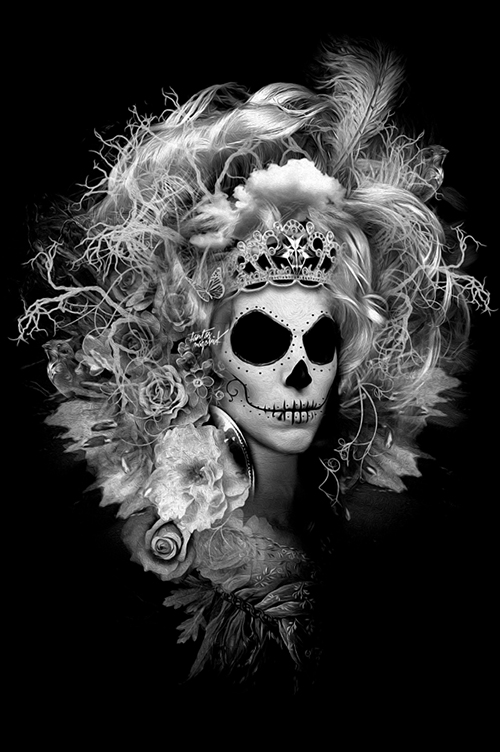 You would have darker nights if you will see this scary yet gorgeous black queen!
Salvador II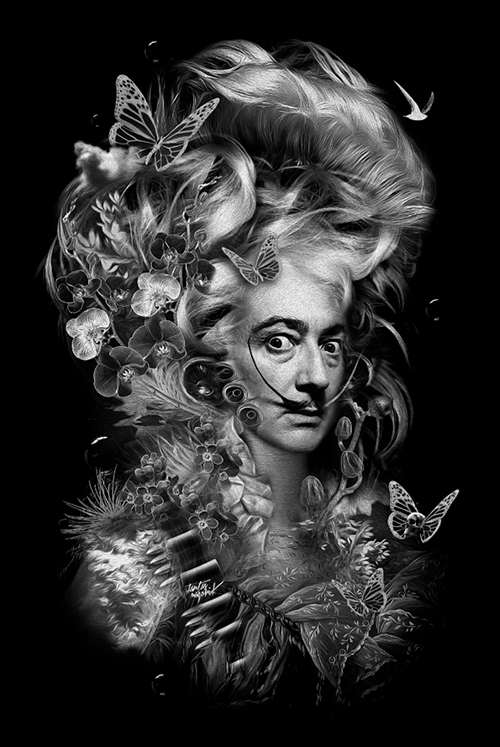 Combination of various elements from flowers to bullets- what you can tell about this portrait?
Ornament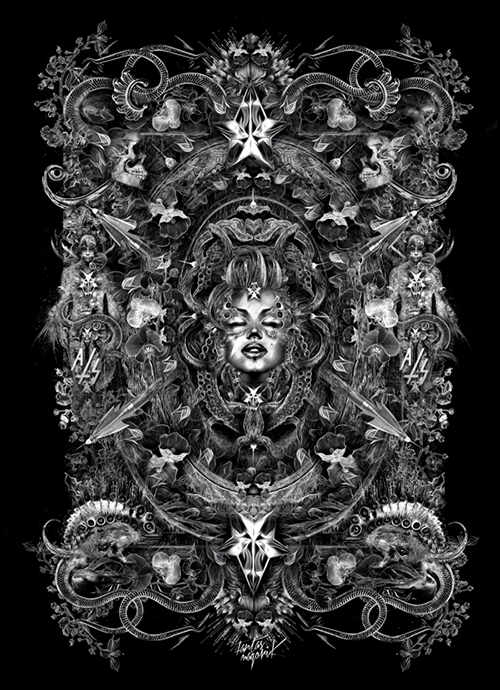 Look at all these details! Aren't you impressed upon seeing all the ornaments in this artwork?
Michael Jackson Rebirth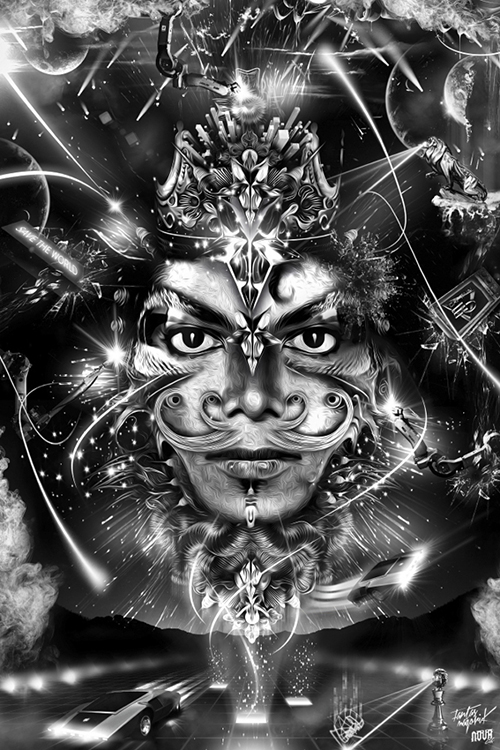 An artwork of the famous Michael Jackson showing glowing swirls as if giving a message of his being a bright star in the music industry.
Mexican Lady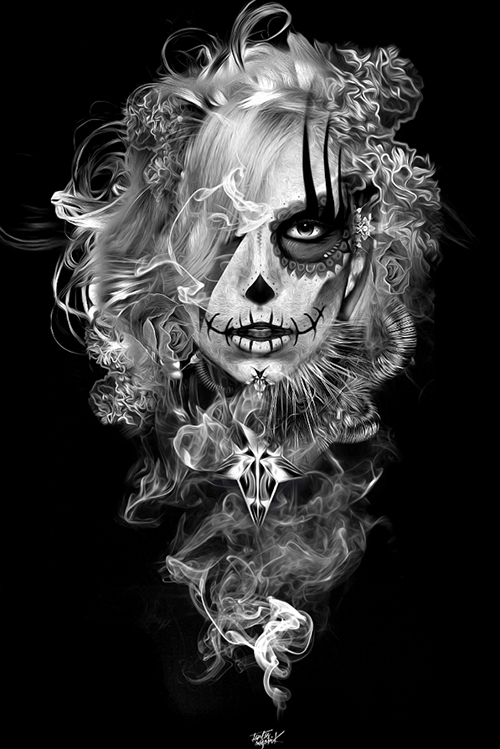 Surreal Mexican beauty! Can you still see her gorgeous side behind that face?
Mexican Voodoo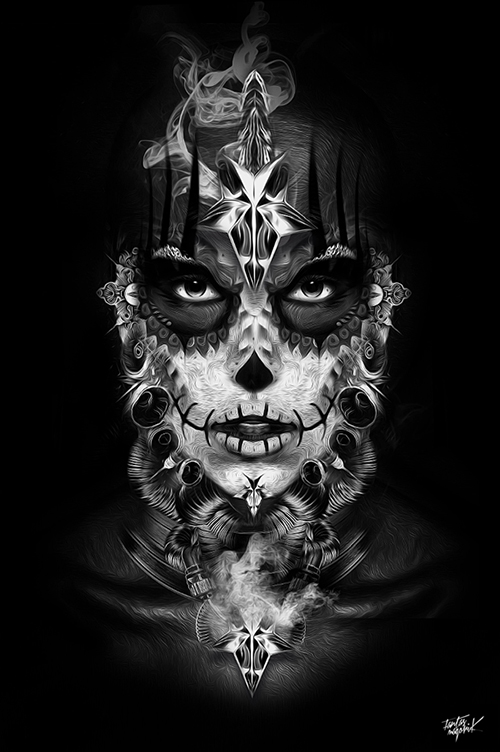 You might be confused if you will be awed by her beauty or be scared by her personality!
Magik Jack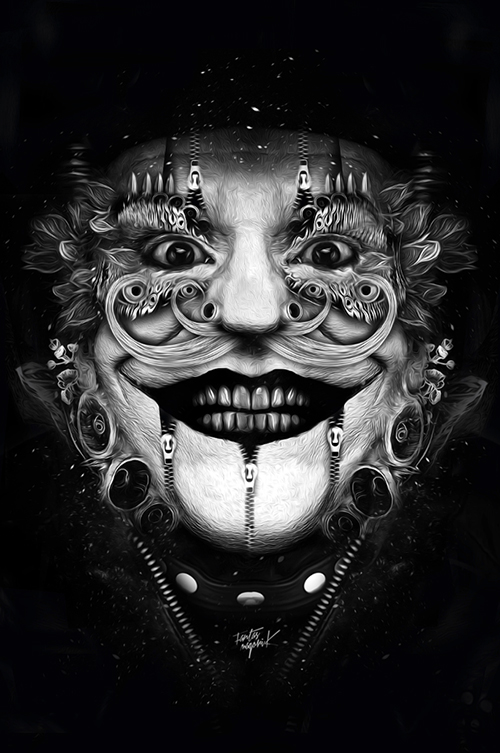 Jack clown could be one of the favorite Halloween characters with is twisted sense of humor. This version could even bring more wreak havoc!
Abe Sapiens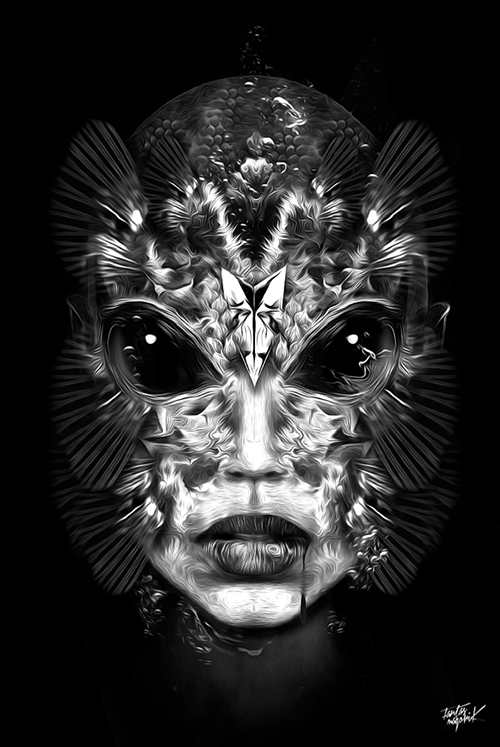 Abe Sapien is a fictional character in the comic series Hell boy. Obery created his own version using the female face.
Human Brain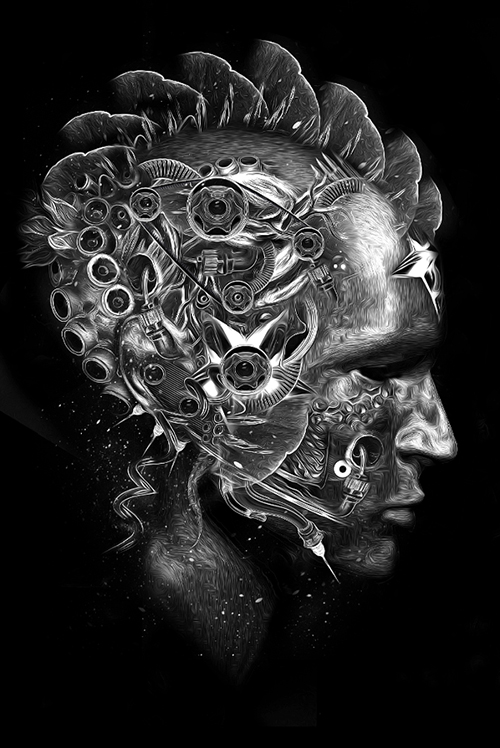 Obery's visualization of a human brain with some steam punk and robotic features in it.
Pop Insect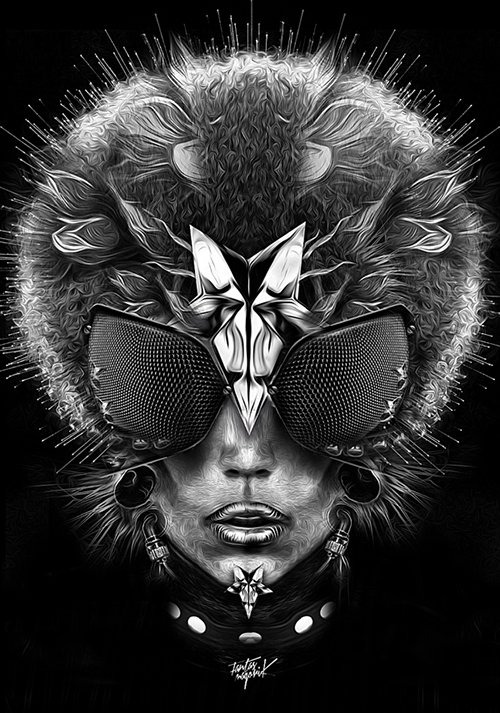 Fly-like head and glasses paired with pop theme resulted into this masterpiece!
Skull Forest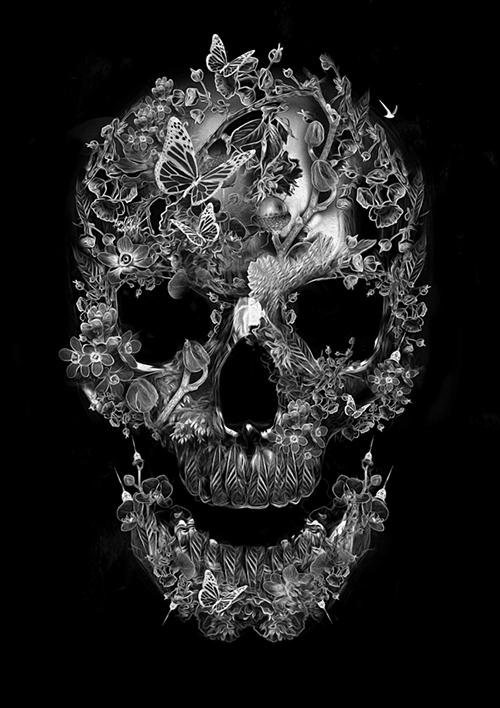 This is simply a skull but Obery made it look unique by adding some flowers and other forest elements in it.
Adidas Eyewear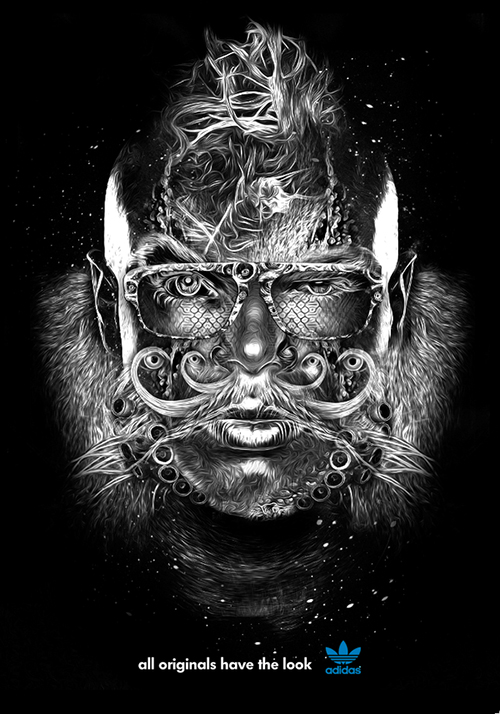 What can be more effective than a stunning ad like this? Made for a contest where Obery made a design for the Adidas eyewear.
Gorilla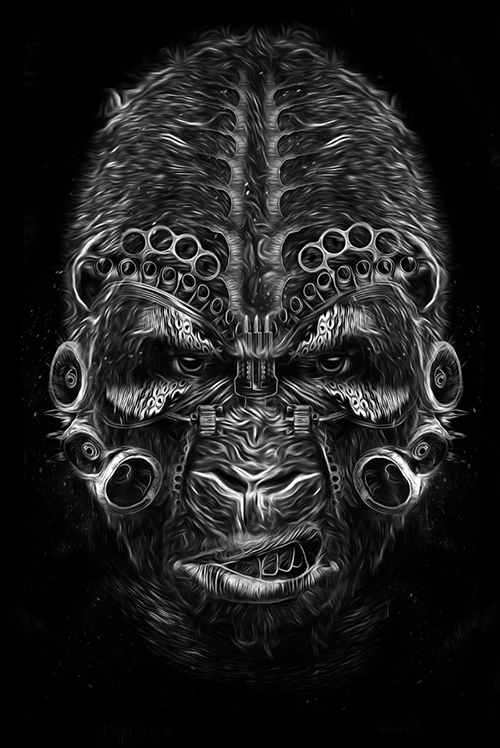 A gorilla that looked even more surreal than the real one!
Find the Artist
Close your jaws now. The showcase is over. Well, we cannot blame you if you ended up with a dropped jaw because the digital sculptures and portraits of Nicolas Obery were really stunning! It is amazing that he was able to play with contrasts. Can you imagine how hard it is to just work in black and white? It really takes time to just finish a single piece because of the small elements and details each one have. You can see more of Obery's works on his website. Prepare to see more jaw-dropping digital sculptures when you get to his portfolio!