Seeing illustrations with great color combinations giving a sweet and positive feel will make you crave to seeing more of it. Illustrations that look playful and creative are like eye candies which we will never get tired of looking it. Sometimes, merely staring at them will make us feel good and would paint a smile on our face. Today, we will feature an artist who creates lovely illustrations with spectacular colors, forms and style.
The works of Fil Dunsky has a positive appeal in it as it sends joy from its vivid characters, colors, and high-resolution details. Yes, his work has a lot of impressive details in it. Fil Dunsky is a creative artist and advertising illustrator from Russia. He started drawing at an early age and has obviously developed and improved that skill to a higher level. Fil draws on paper or uses his Wacom tablet and enhance them in Photoshop. So, if you think that the illustrations you are about to see are vector art, you are definitely wrong because all these are a result of Fil's handwork. Now take a look at Fil Dunsky's works below and tell us what you think of it.
Best Friends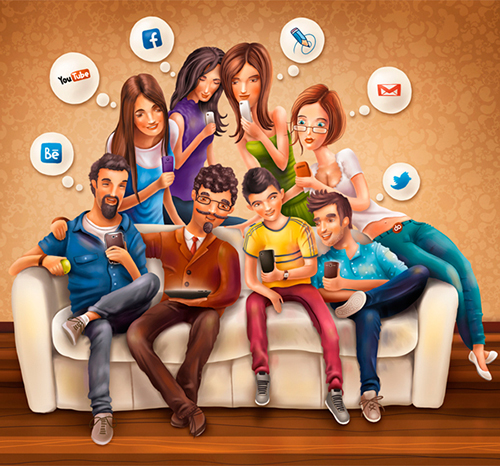 A group of friends boning with each other as they share stuffs from social media. It's like socializing online while doing the same offline.
Open Your Eyes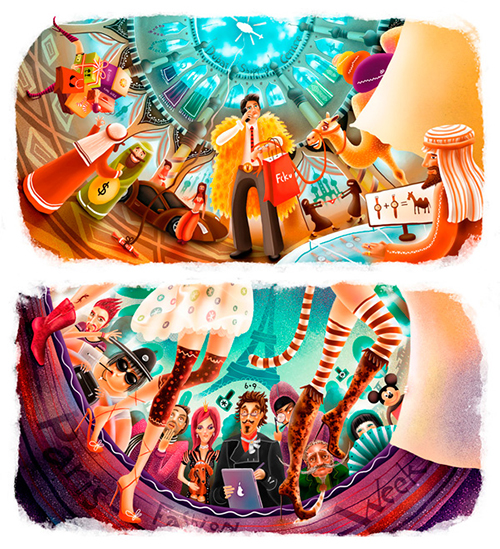 Illustrations intended to remind the audience to "be more conscious when buying something, avoid taking everything you see, read the labels."
Architect's Portfolio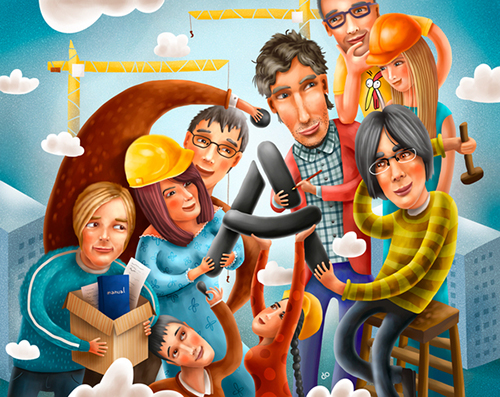 The things that an architect can do are seen in this illustration.
Tat Ketchup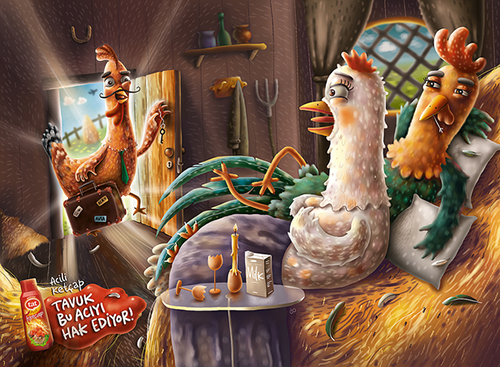 Oopsie! The hen is sleeping with another rooster!
Poor Eyesight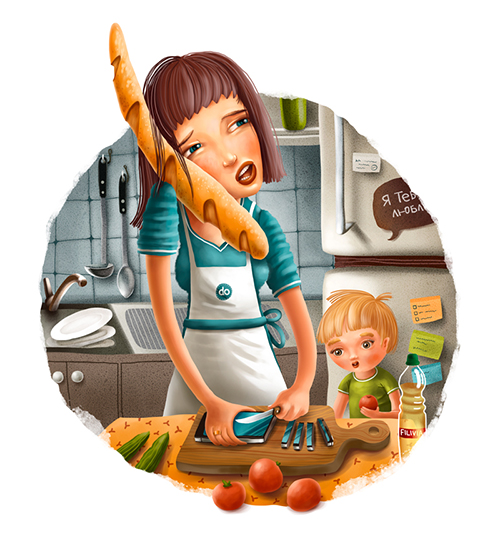 Things could really go wrong with poor eyesight!
Get Well Soon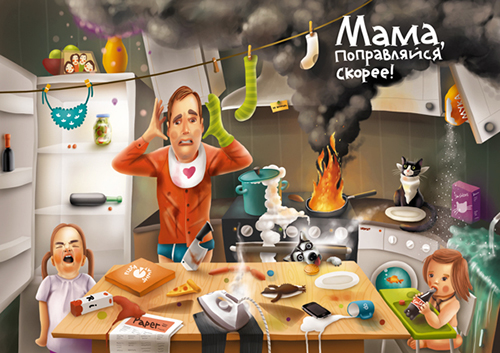 See what happens when mom is away- totally depressing for daddy.
Day of Tentacle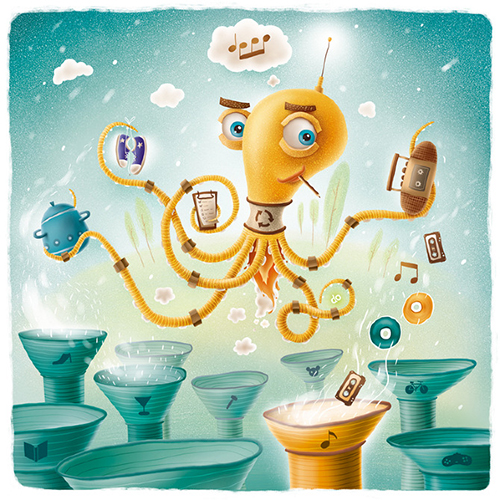 Talk about multi-tasking. Well, if you are an octopus with eight tentacles, you could certainly finish a lot of tasks.
Kinders for Kinder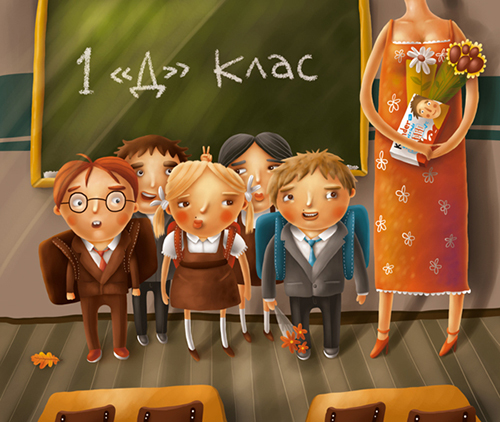 Saying thank you to a teacher through flowers and chocolates. These kids are like singing a song for their teacher.
Road Safety for Kids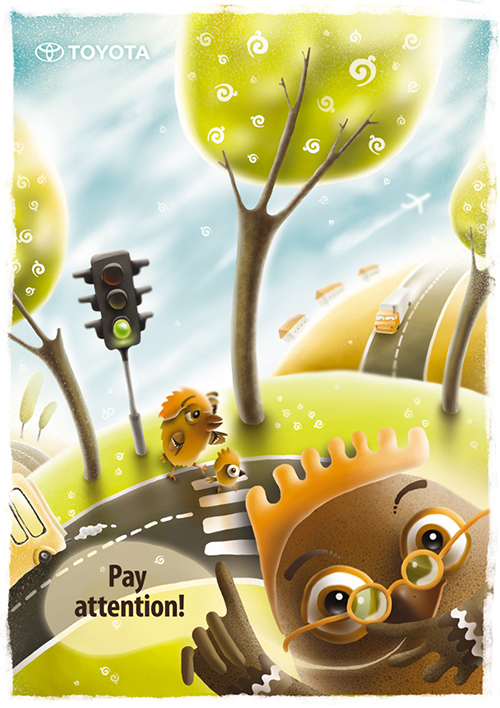 Part of a series of ads telling the audience to "pay attention" when crossing the street.
Korean Band Lullaby CD Cover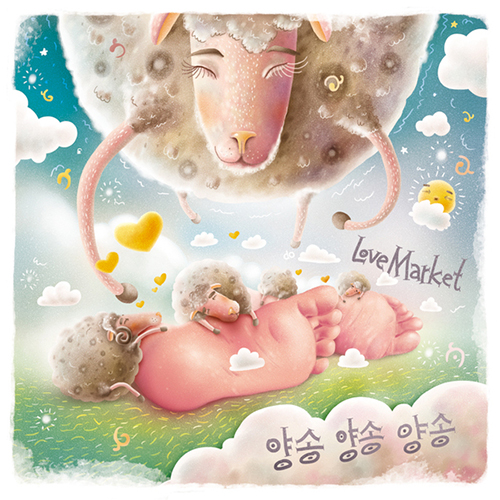 A cute cover for a lullaby CD! The sheeps look cuddly!
Panasonic


Made for a headphones advertisement showing how fun it would be to have one while listening to your fave beat.
Postal Story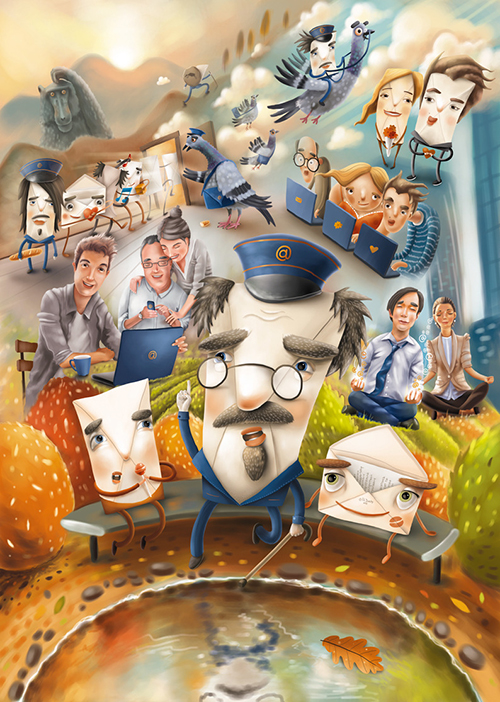 If you are interested to know the history of mail, check this illustration.
Coffee Point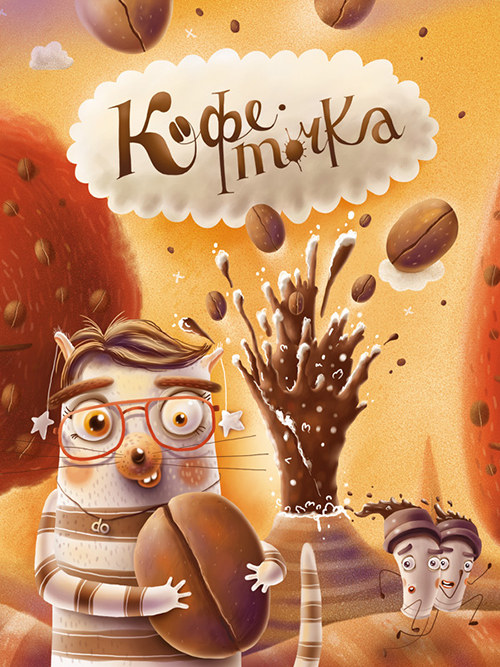 A cute design for promoting a coffee brand.
God is Love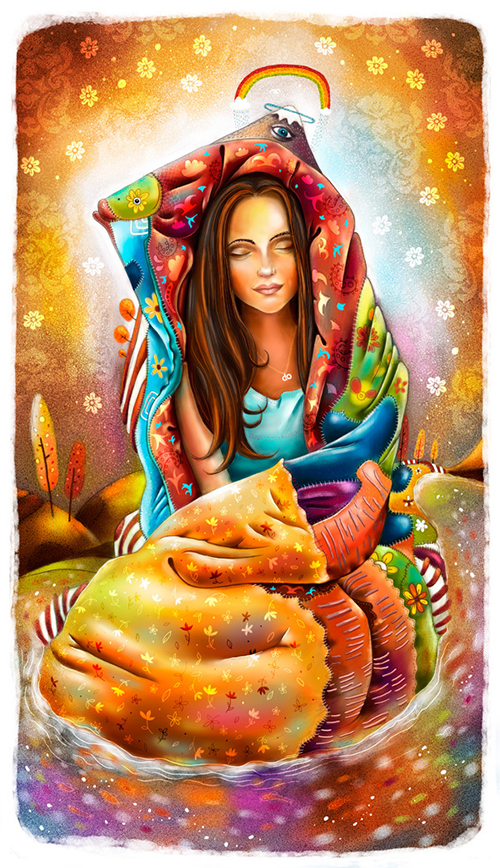 This pretty lady is wrapped with fabric of various prints and patterns depicting nature.
Beeline Adverts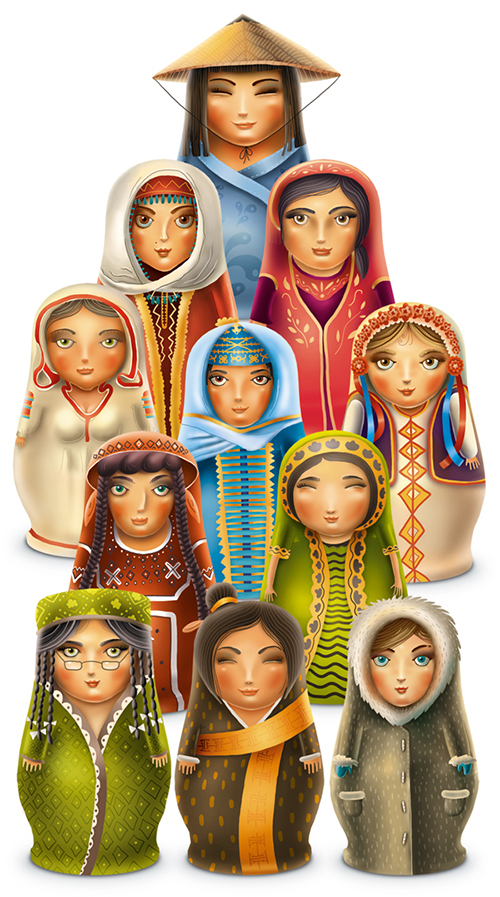 These Matryoshka dolls remind us of Disney's Higglytown Heroes. But this one is beautifully designed.
Badalona Becomes Town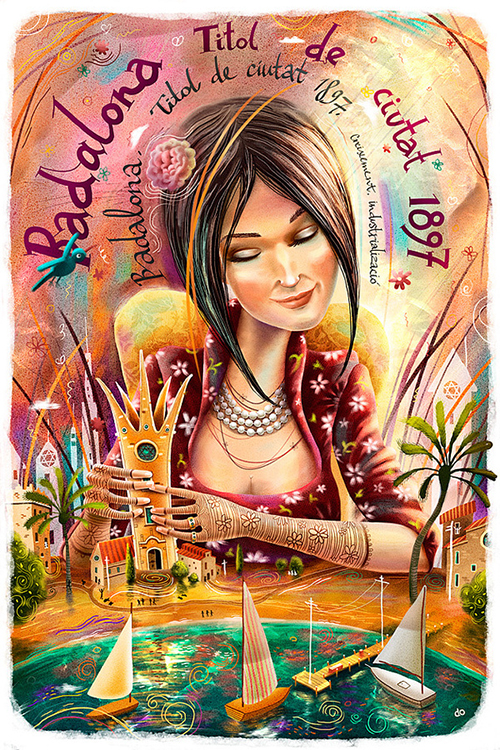 An artwork made for a Spanish exhibition. We love the colors in it!
My World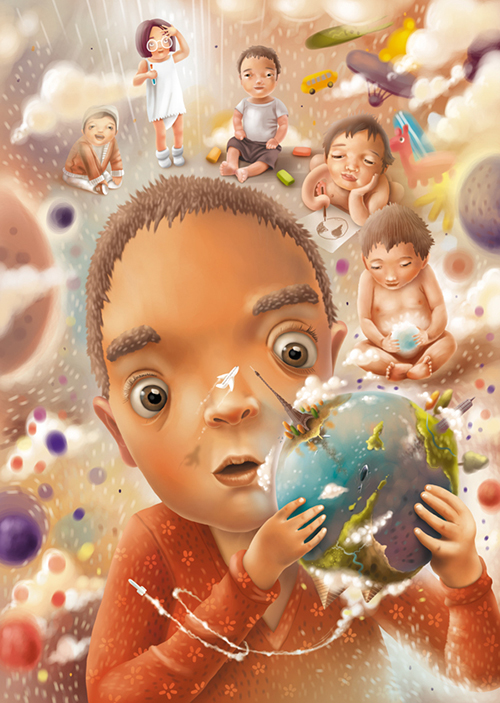 What can babies see and consider as their world?
OnLime Video Advert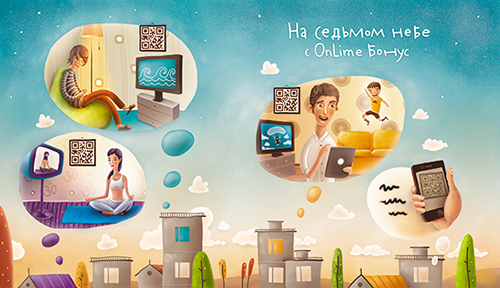 We like how Fil Dunsky draws his characters like the ones seen in this ad.
Find the Artist
We can never doubt Fil Dunsky's talent because we can see that from his works above. You can also check his website so you can take a look at his portfolio. Aside from Fil's works, you can also see illustrations made by his wife Katya Maleev which are equally awesome and adorably cute!