Patterns for Photoshop and illustrator have been a great help to many, if not all, designers. On one aspect, Shapes and intricate patterns make up geometric patterns that certainly look great. If you think that shapes, lines and curves are only seen in your Mathematics class, you are wrong. You can also have that in design patterns. You will also be impressed on how these shapes can actually turn out into a design masterpiece that can add charm and sophistication to any design projects. Geometric patterns are totally different from each other. They are even made more attractive with the use of colors and with the combination of various shapes and lines.
Geometric patterns are useful for design. With that, we have here free Geometric Patterns that you can download for free. They come in various designs and colors. You really have a lot of choices for your projects. Just be sure to use the right pattern design. Here are 250+ Free Distinct Geometric Patterns:
2014 Update:
For our latest update, we will be adding more useful patterns that you can also download for free. Turn your designs around with these patterns that have simple and sophisticated patterns depending on what you need. Scroll down and check them all out. Come, take a peek, and choose your pick.
To start the list, we have a pattern of 3D semi-circles in gray theme. It can be used for web design, business cards, and any personal or commercial design project you have. No matter how simple this pattern looks, it will surely give your design a greater look.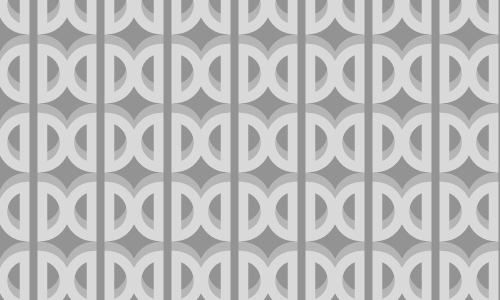 Here is a blue-themed pattern where hexagons are creatively linked together. They are also free to be used for personal and commercial works as elements. They are not to be resold as another pattern stock.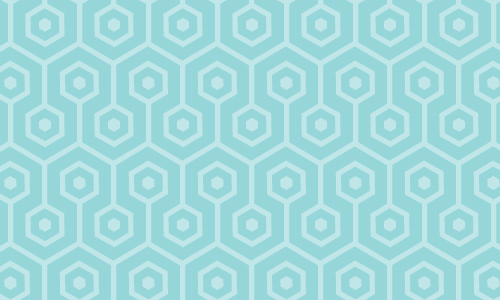 A simple black and white pattern that displays repeating diamonds in outlines. This stock is also available for commercial use as long as it is used as an element in a design and not sold as another stock.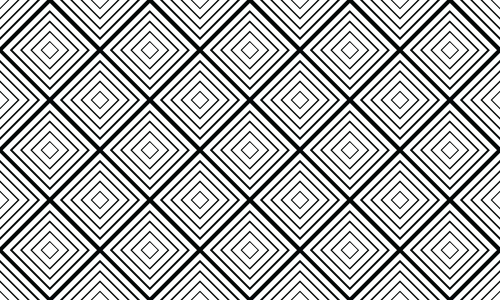 Hi there! Be sure to check out these cool patterns that you can use for your design.
Next is a green pattern with vintage-designed squares colored in different green palettes. They are perfect for design projects that aim for 60's and 70's themes and they are available for personal and commercial use.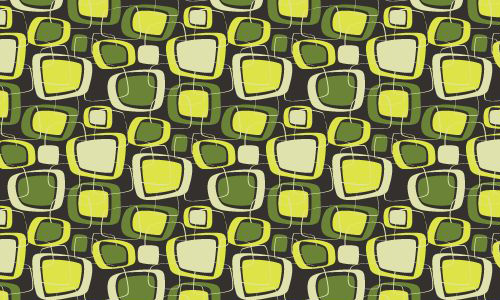 A jazzy pattern with uniquely arranged blue discs for a geometric pattern you can use on any design projects you have. It's usable as a background for web designs, prints, business cards, and other graphic designs.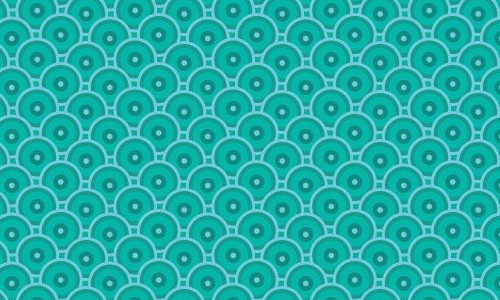 Here is another variation of the third pattern above. It has a good combination of lines and squares in a minimal black and white pattern. Go ahead and use it for your current or upcoming design work, personal or commercial.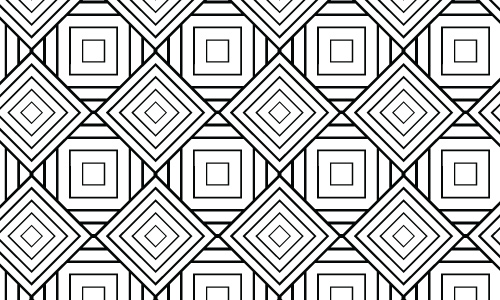 A pattern of discs that is positioned nicely and look similar to fish scales. The layered colors from yellow to red also give this pattern a vibrant ambiance. Use this for your private or commercial design projects.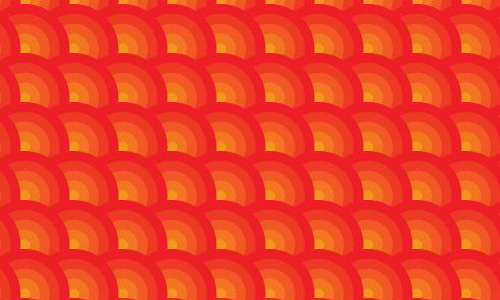 This pattern shows seamless Green funky squares stacked together in an abstract manner. It has a bit of a retro ambiance that is perfect if your going for an oldies appearance for your personal or commercial design.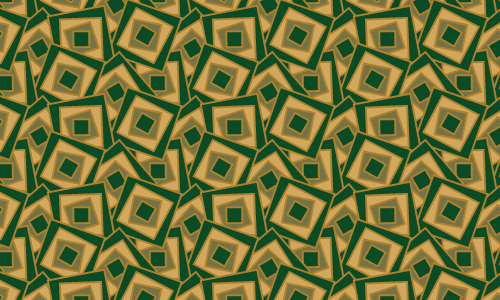 Here is a fine black and white pattern that incorporates circles stacked to each other in a seamless fashion. You can use this as a background or other elements that you can think of and apply it to your current or upcoming projects, even for commercial designs.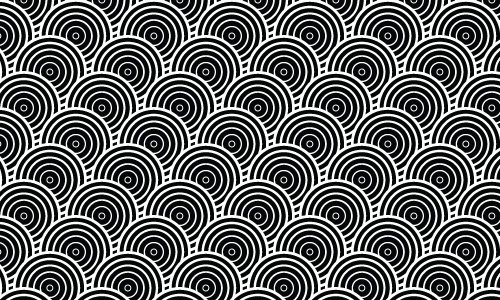 This next one is nice pattern where a lot of squares are positioned in an abstract manner. This blue-themed pattern is also free to be used in your personal and commercial works.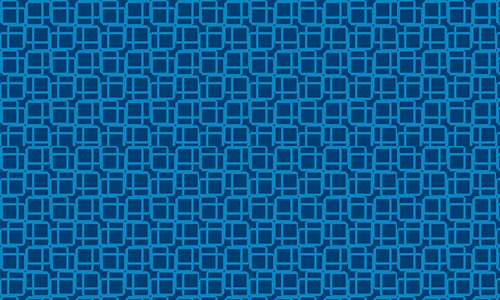 These circles are created in a passive color but their shades show off a rather dynamic design. Same as the others above, you are allowed to use this for commercial or non-commercial design projects.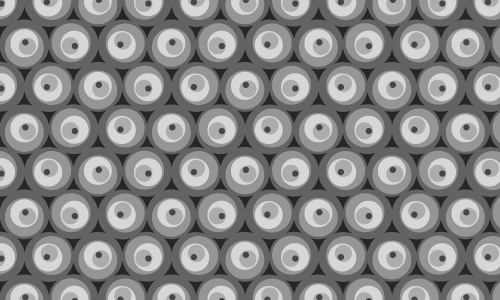 For this freebie, you have a very cool ambiance of various quadrilateral shapes abstractly organized in a blue-themed pattern. You can apply this to your personal and commercial designs as well.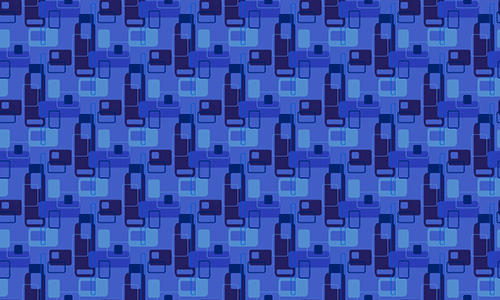 Here is a pink pattern with a seamless geometric design that can be used as a background or a subtle pattern element to your website design.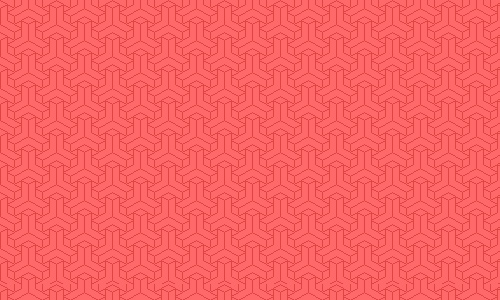 This next pattern illustrates a couple of elements including wavy lines and circles colored in various shades of blue – giving a feeling of being in a body of water.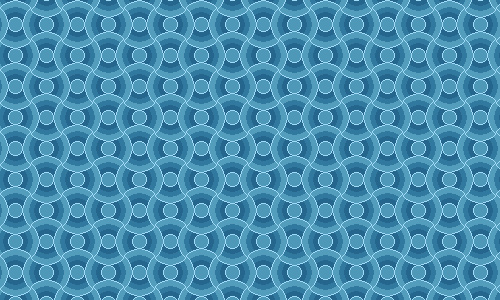 In this pattern, you have a couple of elusive zigzag lines that presents a bit complex geometric pattern made even more subtle with a red color gradient.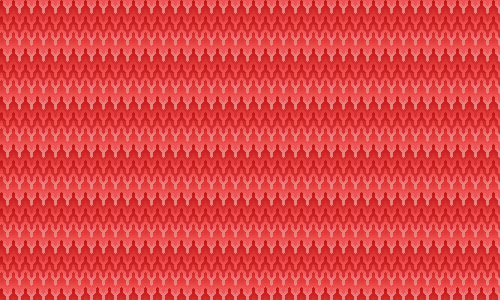 Something 70's is a retro-themed pattern that incorporates geometric elements such as square and circle shapes and is made more interesting with their contrasting and vibrant colors. It is available for personal and commercial design works, except for print usage.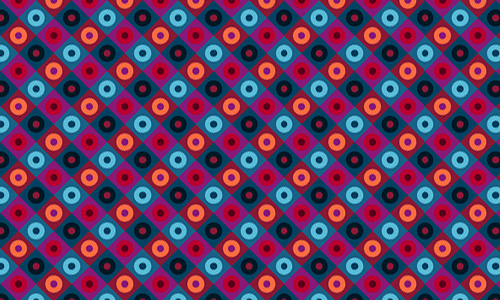 Green deco is a bright and fun pattern. It contains a lot of quarter circles that are situated in abstract positions and are colored in various shades of green, which ultimately gives a subtle pattern. This is definitely free for commercial or personal works that does not include printing. Print usage will require a fee.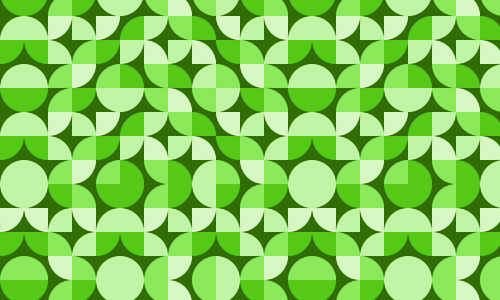 This next freebie is for designers that use Adobe Illustrator CS and above versions. It is a pack that contains 100 monochromatic patterns for designers to choose from. These patterns can be used as a background in any sizes, filler, or anything that you can think of.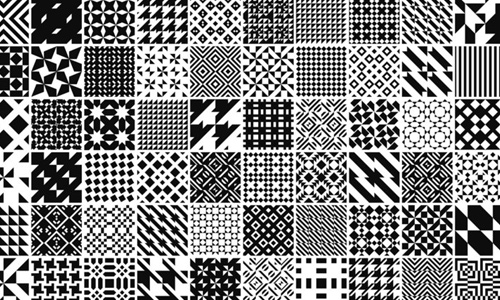 This next pack contains 5 unique seamless patterns in 10 various color variations – a total of 150 patterns. Each pattern has different geometric lines and shapes that would give a subtle feel to the design. Also, each of these designs has 4 available sizes (36px, 50px, 100px, 200px) and are in PNG format.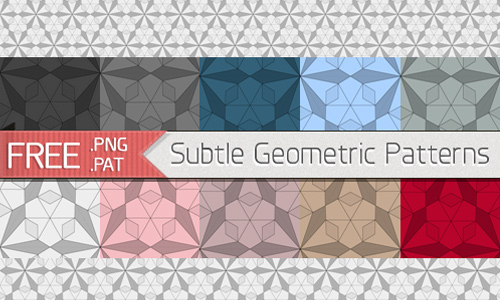 This pack is for designers who are currently using Photoshop for designing. It includes 4 beautiful square patterns with pastel colors. These can be downloaded in one PAT format for Adobe Photoshop.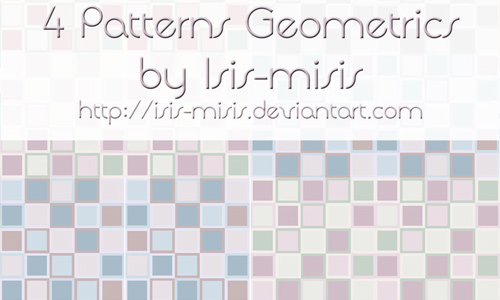 A set that contains geometric patterns that come in 3 various color variations. They are also compiled in a PAT file that can be used for Photoshop.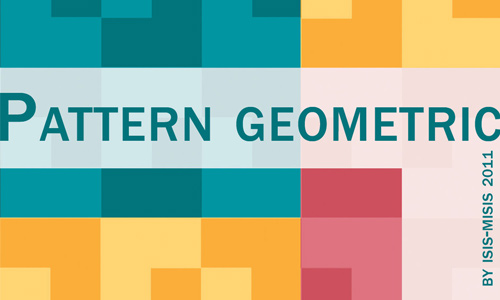 Here is another PAT format patterns that can be used by Photoshop users. It contains 4 various geometrical designs that can be used as a whole background, filler for a certain blank space, or as pattern overlay effect.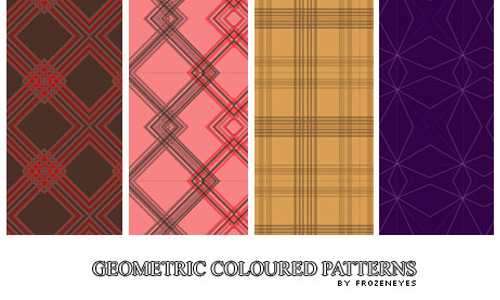 A pack with 12 variously designed geometric patterns that are in EPS format. These are are in vector-based images that can be used in Adobe Illustrator. They are only available for personal or non-commercial works.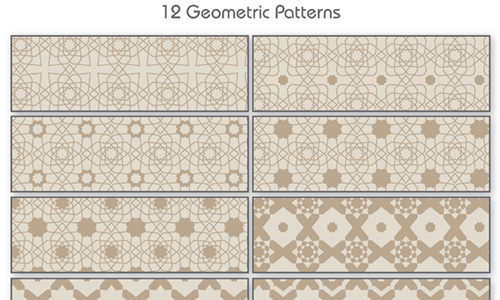 In this pack, you get 9 seamless beautiful patterns in JPG format. They are in 800x600px and can be used on any of your design projects.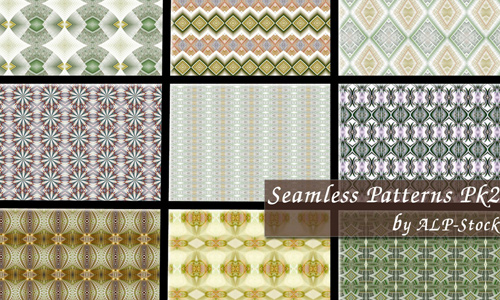 With the various colors, shapes, and strokes, these 12 patterns can certainly be useful. They are seamless and are in EPS format which means they are in vector for Adobe Illustrator.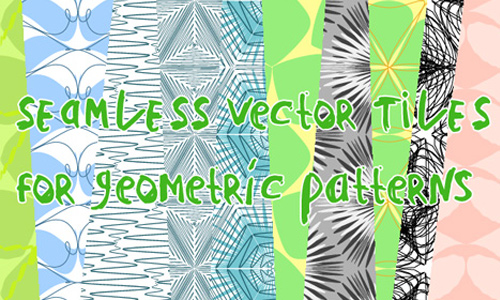 Here's a pack of 14 geometrical patterns that you can add and play with to your design. They're in 1 PAT format that you can use in Adobe Photoshop.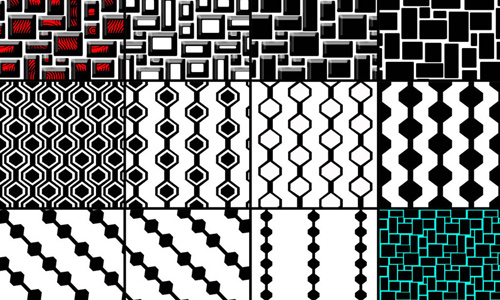 Another set of 14 neat patterns that contain unique geometrical shapes. These can be great as backgrounds or fillers for web designs, cards, and other graphic designs. This pattern pack can be used for personal and commercial works.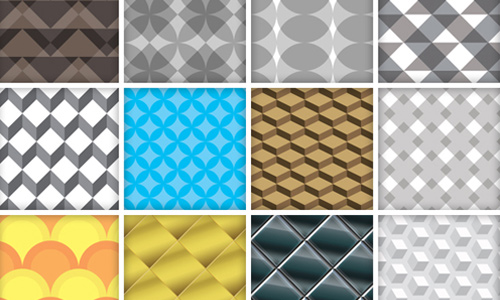 This set has 9 distinct patterns that involve different geometric shapes and lines. This PAT file is compatible for Photoshop 7 and higher versions. These patterns are also available for any personal and commercial designs.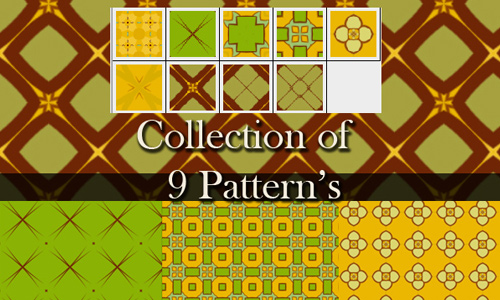 Japanese Circle is a minimalist pattern with circle shapes. It presents a clean and elegant design that can be perfect as background or a filler element for website design. This is free for personal and commercial projects.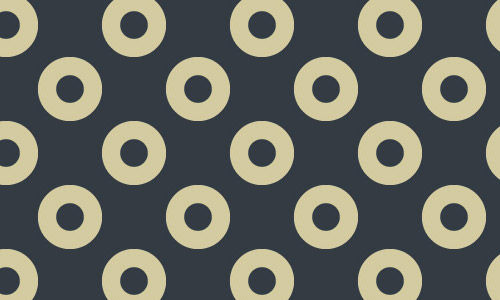 Here we have a dark-themed pattern with the 3D triangles, making it more professional and sophisticated.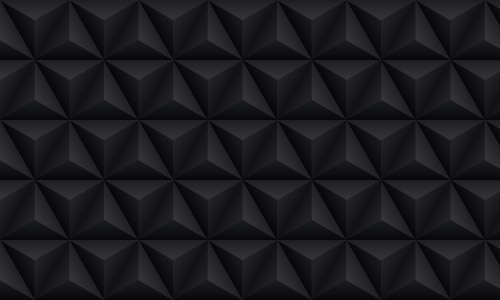 A single pattern with flat triangle shapes with blue, white, and pink colors. This is also allowed to be used in any commercial or personal design works.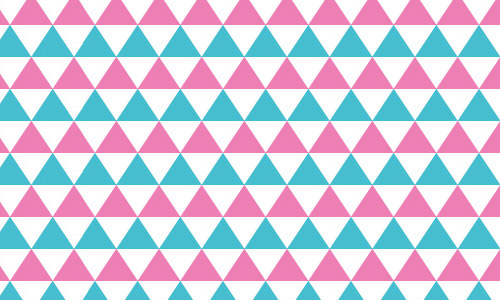 This pattern incorporates flat-design squares with beautiful retro colors to set that 60's and 70's mood. Designers are allowed to use this resource in their commercial and personal projects.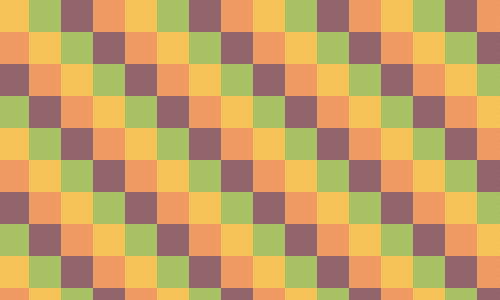 In this pack, you get 3 unique circle patterns that are all in monochromatic themes. The download includes 3 EPS formats and 3 PNG formats that can be used in any commercial and personal designs.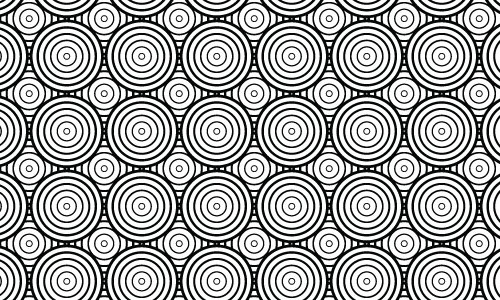 This download will give you 25 huge geometrical patterns in PNG format. Specifically, they are in 3000x3000px wide which can be good for background use and other purposes you can think of. You don't have to worry as they are allowed to be used for any of your design projects you have, including commercial ones.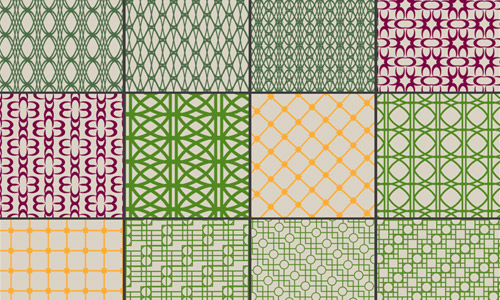 This next pack contains 8 square tileable patterns with various elements such as textures, colors, and glares. The pack consists of 8 PNG formats (1024x1024px) and a PAT file for Photoshop users. The free download only allows personal use, you'll need to purchase the resources to use them for commercial designs.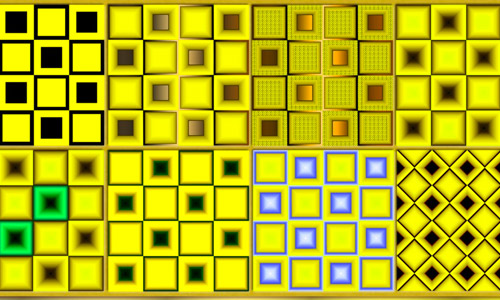 Here is an abstract circular pattern that has 9 color variations in this pack. The pack also includes a PAT file that can be used on Photoshop. These are only available for personal use.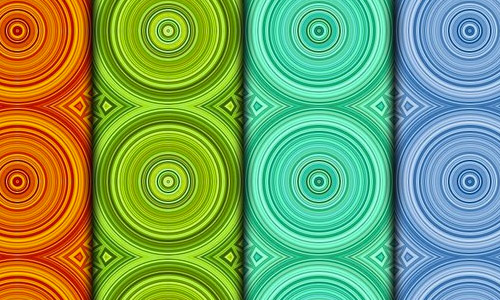 This set has 5 nice and seamless geometrical patterns in big JPG format. They are in hi-res 2400x2400px which can easily be used as backgrounds and other pattern fillers.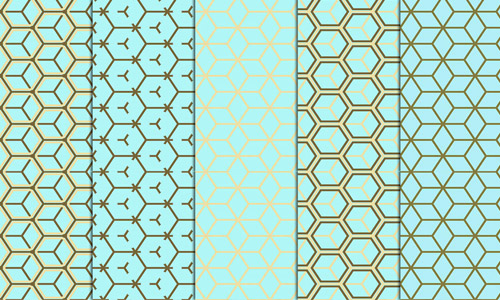 This next pack contains low poly patterns in 12 different pastel-themed, color variations. These soft and lovely stocks are great for designs that go for a light feel. They are free for your commercial or personal works.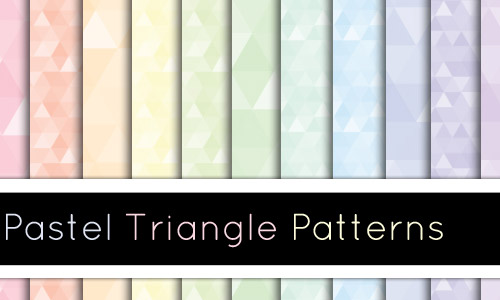 These geometric patterns will surely be a big help in making your design projects. Use it well and choose the right pattern in order to come up with a distinct and appealing design. For sure, you will have a great time using these patterns for your designs. Which patterns did you find most attractive?