Looking for a job is not an easy task. One really needs to exert much effort in order to get the job he wants. Aside from that, there are things that he needs to prepare to present to prospect employers and clients like a resume and portfolio. Without a resume and a portfolio, you are like going to a battle without complete armor. Hence, you need to do a lot of preparations when it comes to paperwork. As we have said, you would need a portfolio. When making one, you just don't place your designs in any way you like it. You have to consider some important points to come up with a good portfolio.
Do not waste your time by merely putting your portfolio pieces together without consider the important factors in designing it. Bear in mind that your portfolio would help you get your dream job. So, allocate time in designing it. See to it also that you know what to include in your portfolio. You will not regret because it can make miracles for you. So before you start putting up a portfolio, why don't you read on the tips we have prepared for you. Also, we have some bonus points on how you can present it to your clients in the most effective way. Excited to get your dream job? Start reading now.
Why You Need a Portfolio to Get Jobs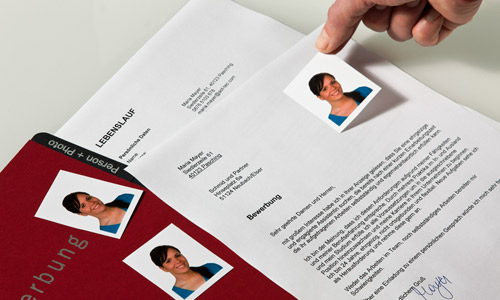 If you think that your resume is enough to ace a job, you are wrong. You need to create a portfolio because it would give a more concrete showcase of your talents. Yes, your client and employer will be able to check on your resume to see who you are, what you can do and what you have done. But your portfolio will give your clients a better look in your performance. Let us consider your resume as an outline of a story and your portfolio as the book. When you see an outline, it is merely composed of titles and some phrases that could already give you an idea about what a particular story is all about. But when you see the complete book that contains the entire story, you will be able to understand it even more leading to better discernment and appreciation of the author of such book. Same is true with your resume and portfolio. They always go together.
Since they are partners in helping you get a job, you need to make sure that their contents are coherent. Let them tell the same story. Place the details in your portfolio. Remember that your portfolio is your representation. So, make sure that you will create it in the best way that you can. Also, remember that you are a designer and you work on designs. You cannot just tell your client that you are good (because no one will tell a client that he is not good!). You have to show them you are good. Your portfolio is the best way to show that. Your portfolio will showcase your best working potential. Read more on Why Every Designer Should Have a Portfolio.
When you are applying for a job, your employer and your client will ask for your portfolio. That is why, you need to be ready with it all the time. Create a portfolio even before you start applying for jobs. There are actually so many things that you need to prepare in order to get design projects. One of that is having a portfolio. So, how do you design a portfolio that would help you land a job?
Portfolio Tips to Ace Jobs
Here are the things that you need to consider in designing a portfolio. Look into each point so you will be able to create one that can send you to your next freelance job. Read on and give a blast to your portfolio design.
1. Make it simple.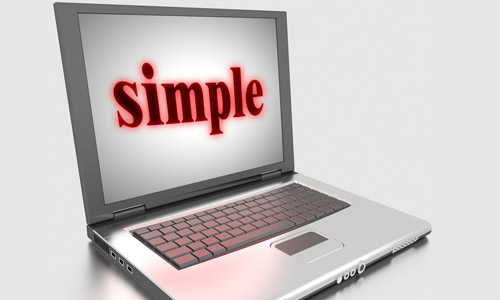 Create a simple design to give the spotlight to your works. Let your design projects take center stage. With a simple portfolio, you will be driving the eyes of the viewers to your projects. Create a good visual environment that will make your designs the focal point of the portfolio which is of course the purpose why you have created one. You can add some design elements of course but do not overdo it.
2. Provide attractive and remarkable images.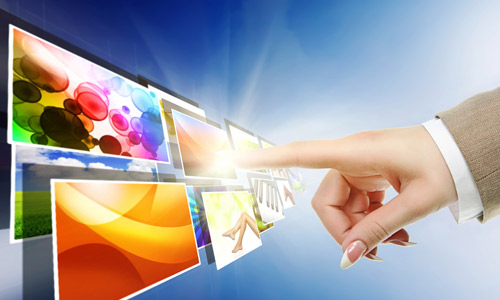 Make sure that the images you place in your portfolio are remarkable. Let it be remembered by the viewers really well. Work on your photography. Do not just take a shot of your designs but be creative so it will look good and attractive. If you do it this way, you will surely grab the attention of the viewers. This is a plus factor to make your portfolio stand out. Another thing, apart from placing a good photo, you have to share the story behind that. Add a few lines about the project. That would greatly help the clients know what the project is about.
3. Tell who you are.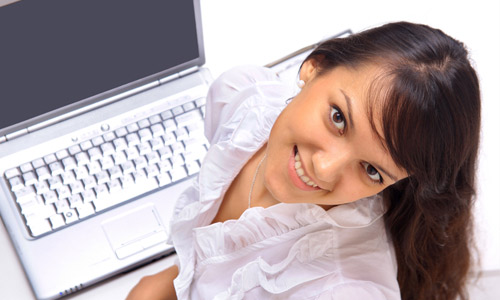 Your works are nothing if you do not share who you really are. You can do this by creating a personalized about page. Adding a personalized touch can make your portfolio unique and could also avoid hesitation for the clients if they intend to reach you. Include a statement about your mission or your perspective in life. You can also add the story behind the origin of your work and anything interesting like your hobbies. Then let your awards decorate your about me page. Don't forget to include your social network information and your blog site.
4. Show your few best designs.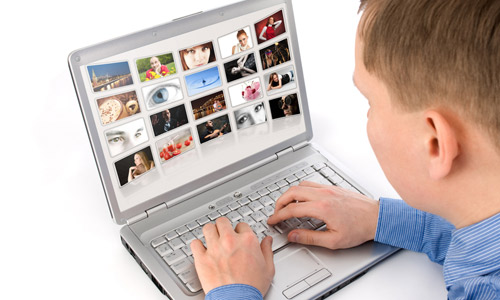 Allocate time to check all your designs and then choose those that you think are the best of your works. You can attract clients if you include only designs that you are proud of. Choose around five designs that you can define as "excellent". Those would be your basis for choosing other projects to add. Let us say you intend to have ten projects to showcase, then choose the best five first and the rest will follow. Choose well for your future projects relies on this. Take note that having few best designs is better than posting too many designs that look merely okay but not that impressive at all.
5. Let it stand out.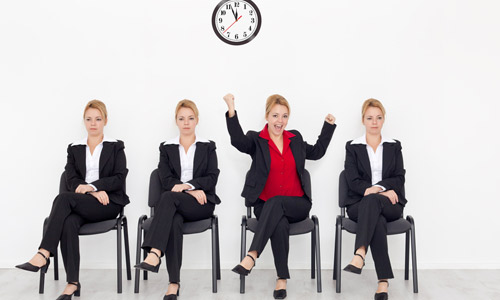 If you are applying for a job, there would be so many applicants. What makes you think that your portfolio will be noticed? Well, if you found a way to let it stand out from the crowd, you sure will be able to get their attention. Be creative with your designs. It will even be more impressive if you create a story with your portfolio. Let it tell the viewers who you are and what you do. This is one of the best ways to let your portfolio shine from the rest.
6. Make sure your portfolio is true.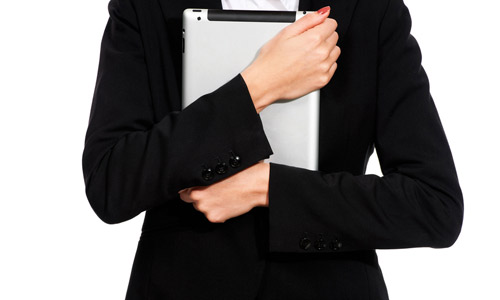 Oh. Do not be wasting your time in making a portfolio of lies. If your client won't find out now, they'll fund out soon. When that happens, you're screwed. You will not just ruin a certain project but you will also ruin your relationship with your client and worse, your reputation as a freelance designer. Remember that when one thing is revealed in the internet, you can no longer do away with it because it will go reach so many people – you cannot just imagine how many people will learn about it. But if you place real things and honest entries in your portfolio, you will get more clients because the good news about a decent and efficient designer will also reach millions and billions of people.
7. Check other's portfolio.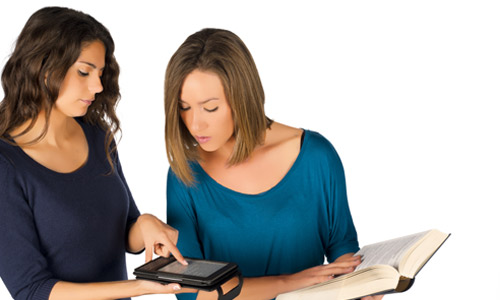 It doesn't mean that just because you were told to check others portfolio that you will copy what they have. This is to give you ideas and inspirations on how to work on it. Browse different portfolios and try to think what you like on their design. Take note of that. Then look into your notes and combine those in creating your portfolio. You will surely come up with a design that you want.
8. Create a portfolio suited for the position.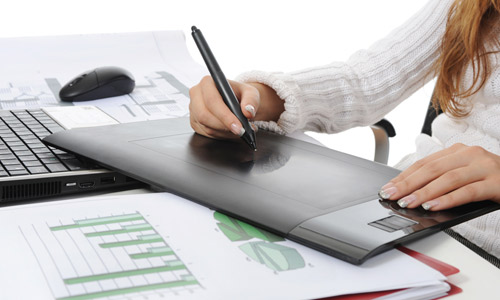 It would really take time if you create different types of portfolio for every project. But if you do that, you have a greater chance of getting a job because employers and clients will see that you are really good at that certain strength they want a designer to have. How would you come up with a portfolio that will suit for a certain position? That's easy. All you have to do is categorize your works well. That would be the same for both online and offline portfolio. Create categories so that when you need to apply for a certain job, you won't need to make a new portfolio for that. For a hard copy of your portfolio, you can merely rearrange it and place the most important ones on the first pages depending on what your prospect job requires. If you intend to show your online portfolio for certain job, simply show them the link towards the category where you can show them what they are looking for. Doing this gives you more chances of getting a job.
9. Ask for feedbacks on your portfolio.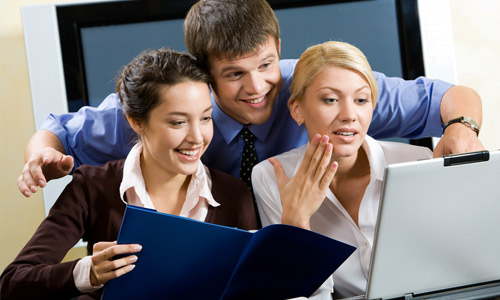 Before you finally let employers and clients see your portfolio, you have to let your friends and fellow designers check it first. By doing this, you could determine how other people view your work. Take note of their feedbacks and ponder on what you can do to improve your design. It is always important that you consider what others think because sometimes, when you are designing, what looks right for you actually looks differently for others.
10. Be sure it is updated.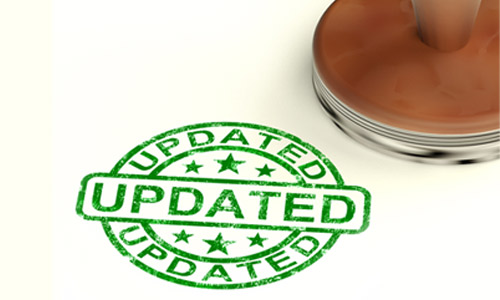 Always have a fresh portfolio. You can do that by checking on Stale Portfolio? Keep it Fresh Now!. Make sure that your entries are no older than 3 years. So, do not include projects that occurred years ago except if it is really a huge project. You can retain a project when you know that it can move mountains in terms of attracting and impressing clients.
Presenting Your Portfolio to Clients
After creating a killer portfolio design, its time to present them to your clients and prospect employers. Your manner of presentation will greatly contribute to your success because a portfolio will still be useless if it will not be used and presented properly. Here are some ways to effectively present your portfolio in two situations- for offline and online use:
Offline:
1. Use iPad for online samples.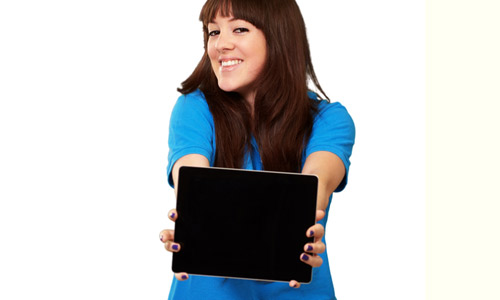 When you are presenting a portfolio during a personal interview and you want to show them your online portfolio, don't just give them the link towards your website. Show that to them. You can bring an iPad and present your designs to them through it. That will be appreciated by the clients even more. Aside from being techie, you will also look professional in their eyes.
2. Avoid bulky portfolios.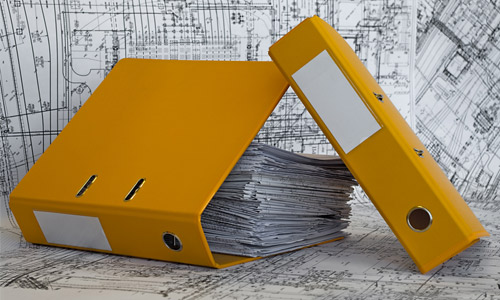 Well, these go back to our tip about putting only a few of your best designs. Some would get bored looking at too many works that are not so impressive. So, by putting only your best designs, you will do away with a bulky portfolio which might appear too boring for those looking at it. Make it as concise as possible so that you will be able to give a big shot when your employers or clients browse through it during personal interviews. We're sure you do not want to bring a very heavy portfolio in meetings.
3. Provide copies to clients.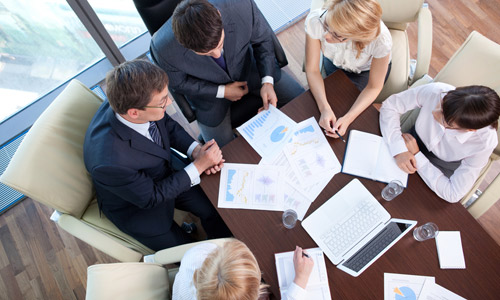 You also need to provide copies to your clients when you are meeting them for a certain job. This is one reason why you should avoid bulky portfolios. You will be spending much for printing them. Giving copies to those in the meeting is a must especially if you are presenting for a huge company wherein a group of people will need to look into your work and decide if you'll get the job.
4. Speak while they browse.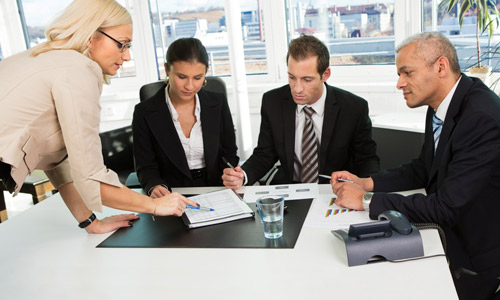 When it is your time to present your portfolio, distribute their copies and then start talking. Of course, you talk about what they can see in the portfolio. Provide brief background for the projects you showcased. This will encourage them to ask questions about your work and will start an interaction. They will surely appreciate it if you present it this way and not merely let them browse on the portfolio while you just sit and wait for them to finish looking at it.
Facing your prospect client is a lot more challenging than merely submitting it online. But you will also be given more chances to explain your designs. You will have that opportunity to deliver your pitch which can lead to getting a job. If your client has a different view on a certain project, you can easily voice out your side and defend on yourself, too. The key to a successful presentation is to have self-confidence and to stay calm all the time. Do not be afraid because the people in front of you won't eat you. Compose yourself so you will know the right words to say. You can also check on Create a Good First Impression for a Client Kick-off Meeting so you can get some guides about meetings.Now let us look into how you can present a portfolio online:
Online:
1. Use PDF files.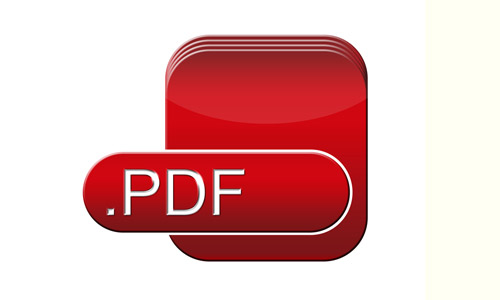 When you are sending a copy of your portfolio through email, send them a PDF file to make sure that it will no longer be altered. This is a compressed way of creating files especially if you place a large amount of photos into it. Using PDF files is the best way of protecting your portfolio and to ensure that what you have created will look the same way when received by the clients.
2. Provide website portfolio address.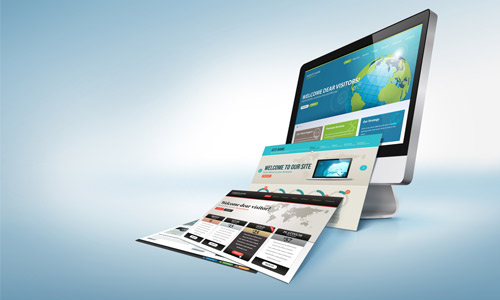 A simple way of letting your client see your portfolio is by providing your website portfolio address. But pair that with a good pitch so you can encourage the client to click the link and check on what you've got in your portfolio.
It is indeed simpler to present a portfolio online. You won't need to face your client and talk about it. All you have to do is send them a copy of your portfolio or merely the address of your portfolio. In this case, see to it that you will make most of their time while they are viewing your website. Make sure that you are giving all the information they would want to know about your design career. Also, make sure that after viewing your portfolio, they'll not just give you a thumbs up but they'll hire you for the job.
It's Your Turn Now
Now that we have given you a dose of how you can create a good portfolio to ace jobs, we are hoping that you will be able to design yours with the aim to get design projects. Before we forget, another important point to help you get an effective portfolio is to list down your goals and purposes in making one. This can make you stay on the right track. Have you created your portfolio? What are the things you considered while making it? How effective was it is getting jobs?