Adobe Photoshop has been a blessing to many (if not all) designers at one point or another. Through the aid of its useful plug-ins and built-in tools, it made everyone's lives easier by helping them finish a project before the deadline, creating better graphic designs, and more. What's even better is you can add and update preferred tools that can enable you to achieve better results in your projects.
If you are looking for photoshop brushes, you have come to the right place as we are going to showcase some high quality photoshop hair brushes that are definitely useful in your designs. These hair brushes are commonly applied for photo manipulation. Through Photoshop's tools, it would be possible for photomanipulators to retouch the original hair, change the length or even the look of their model's hair in no time, making them somehow digital hair experts; you can even improve the model's skin tone in a few steps.
Here is A Collection of Free Photoshop Hair Brushes, which you can apply on your background objects to match various attributes that will suit your design taste, despite the notion that they are in fact hair brushes. These hair brushes can provide natural hair effects through Photoshop so use them right now to change the entire graphic in your photo manipulations.
You may want to check out the following related articles: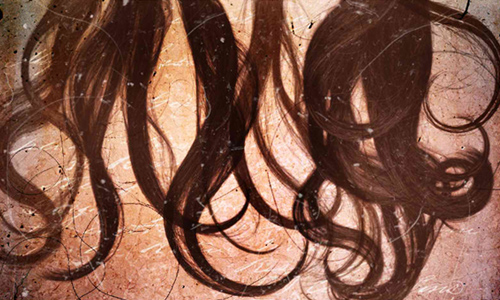 This first set includes 10 brushes of realistic hair that varies in sizes from 969px to 1000 px. These can be used to add some hair volumes and sway to improve the overall look of model photos. They are free for commercial and non-commercial use as long as proper credit and linkback are provided.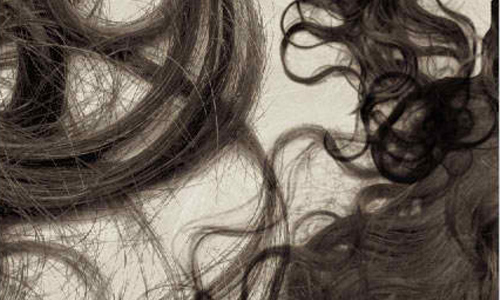 This next set holds 5 brushes that were also made from real hair and comes in various sizes from 727px to 1857px. They are compatible to Photoshop 7 and later Photoshop versions but can only be used for personal projects.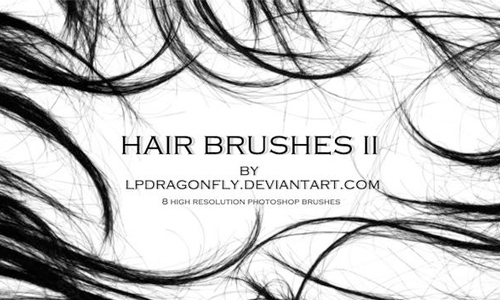 In this set, you get 8 hi-res brushes that do not go lower than 2000px. They are also taken from real hair and can be used for real model pictures and other photomanipulations. You can use them any way you like, as per the author.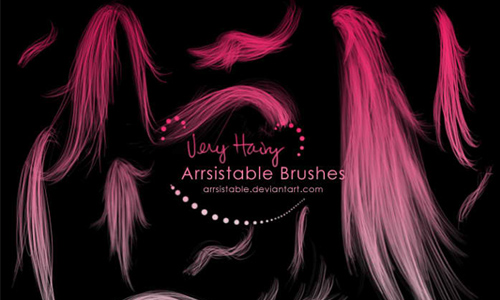 Here you have 25 brushes of hair that were digitally made in Photoshop CS2. They come in small strands to bunch of hairs that differ in sizes. They are unrestricted resources, so you can use them on any of your design projects including digital paintings, photomanipulations, etc.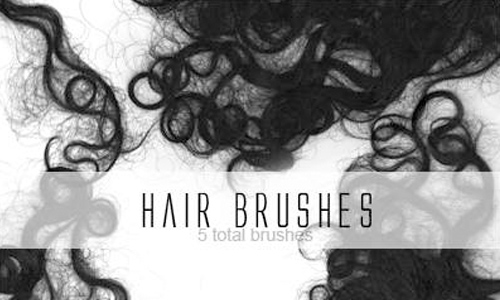 For this next set, you can download 5 curly hair brushes that are all in more or less 1500 px. They were created from real curly hairs and can be used for manipulations and digital art.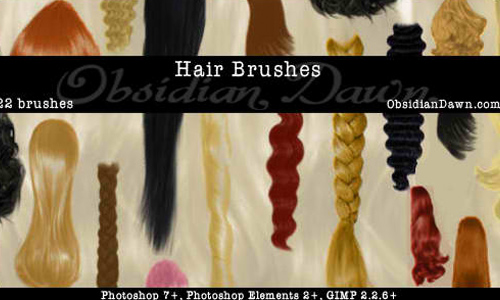 This pack includes 22 hair Photoshop brushes that compatible to Photoshop 7 and later Photoshop versions. It consists of different hairstyles such as braids, curls, wavy, straight, etc. One quick note: the download also comes with images of the brushes in JPG format.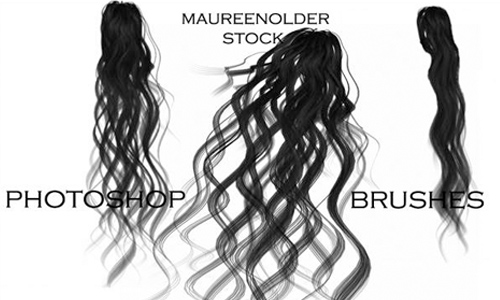 In this next set, you can have 3 wavy hair brushes that are all in 593px sizes. These brushes can be applied to your digital paintings and anything that you can imagine. They are free to be used anywhere according to the author given that proper credit will be made in your description.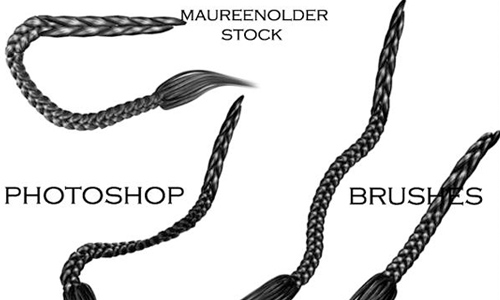 This next pack includes 4 braided hair brushes in sizes that will not be lower than 1400px. They were created digitally and are perfect in digital portraits. Moreover, they are also free to be used as long as you credit the author.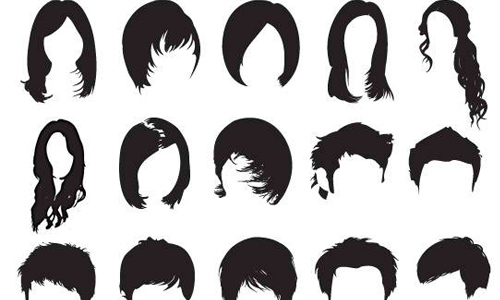 This brush set from Idealhut consists of 15 hair brushes that comes in 2 sizes – 2500 px and 500 px – and were created in Photoshop CS3. The brushes are different kinds of hairstyles for men and women that are great for digital artworks.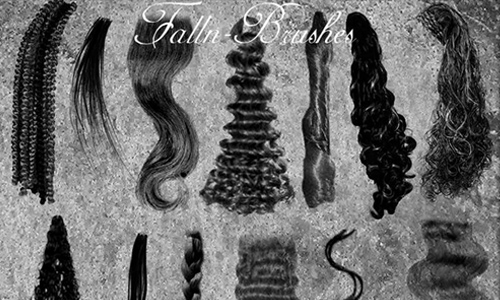 A pack that consist of both digital and realistic hair brushes, these 13 hair brushes come in various sizes ranging from 421px to 1389px and are compatible for Photoshop CS and later versions. They can be freely used provided that proper credit is given to the owner of these resources.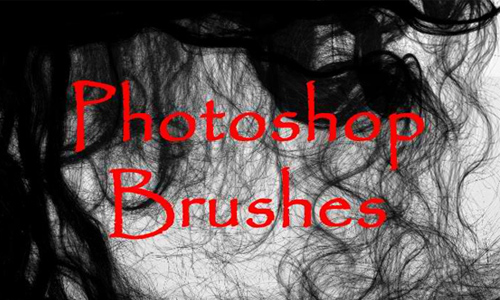 In this next pack, we have 15 various hair brushes that ranges from 558px to 1011px sizes. They are compatible to Photoshop 7 and higher that can be used in exchange of crediting the owner of these brushes.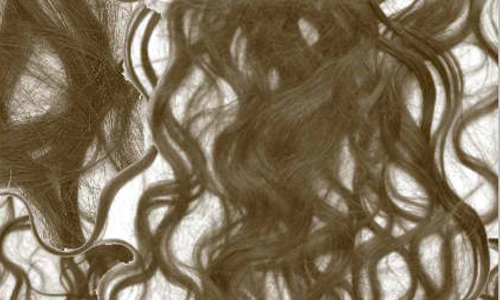 If your going for a curly/frizzy effect for your design, then this Photoshop brush set is the one for you. It contains 5 hair brushes that ranges from 1037px to 1169px sizes and were made in Photoshop 7, meaning they are compatible to PS 7 and later versions of Photsohop.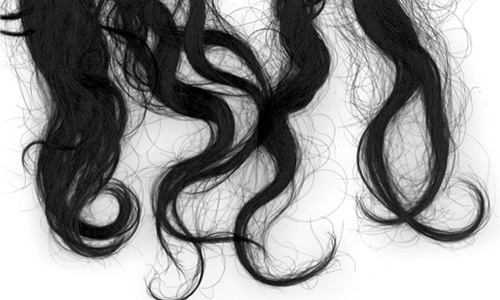 This next pack comprises 4 Photoshop brushes of messy real hair. It comes in sizes from 1300px to 1700px. They are only for personal use and are not allowed for commercial projects.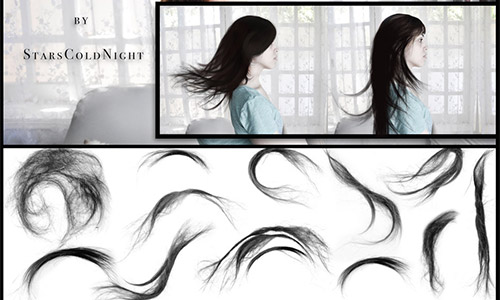 For this pack, it includes 14 hi-res brushes (1500px – 3400px) that are great to be applied in photomanipulations, photo-editing, digital painitngs, etc. They can be used for prints and personal artworks, although commercial use will need permission for the owner of the stock.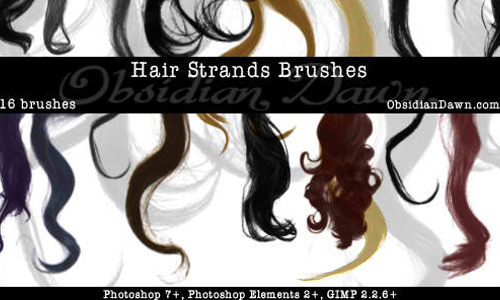 Here are 16 hair brushes in hi-res resolution (900px – 1600px). They are all compatible for Photoshop 7 and higher versions. They are usable for photo manipulations and other digital artworks that needs hair strand elements.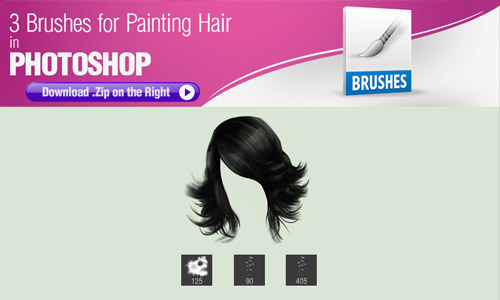 In this pack, you get three brushes that can be used to build your own hair element for your private or commercial design. The first brush is for the base/bulk, the second for the details, and the third is for highlighting.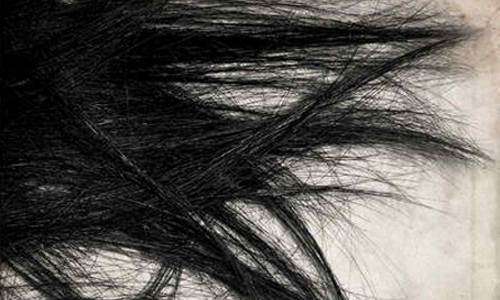 This is another pack of six hi-res hair brushes that ranges from 1400px to 2200px in size. These brushes were based on real hair and they would fit just right in editing pictures with models and other digital artworks you can think of.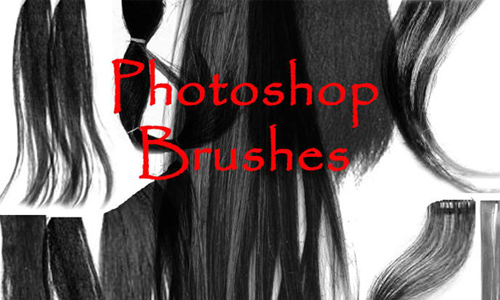 Here is a set of 20 brushes that come in various shapes and hairstyles. Their sizes also vary from small 150px to mid-sized 500px. They are free to be used, the owner just asks to be credited once the resources are applied to your design.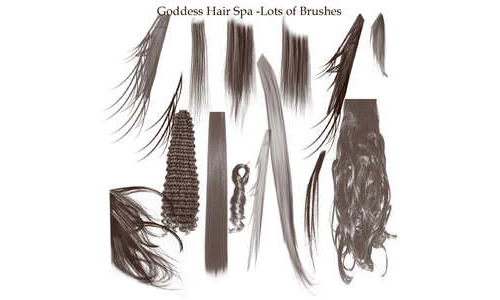 This next set includes 35 different hair brushes with sizes from 400px to 1200px to choose from. They can be used for designs given that proper credit and linkback are provided.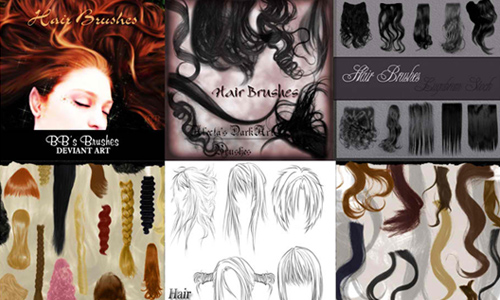 Here you have a huge pack of hair brushes that can be downloaded in 8.8MB in RAR format. The archive contains 6 ABR files or a total of 72 burshes that you can load to your Photoshop.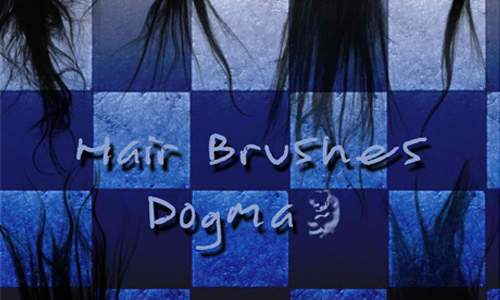 A nice batch of brush pack that contains 16 hair brushes that are in sizes not below 1000px. They are compatible and can be used in Photoshop 7 and higher versions.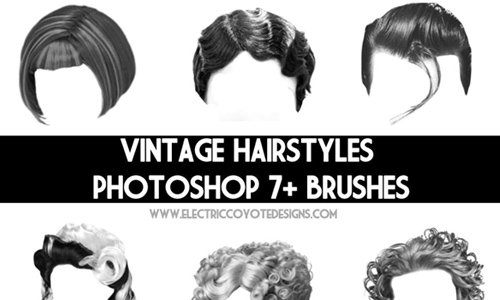 In this set, you can get 13 brushes of hairs that were used by men and women on the vintage times plus some mohawks. They vary in various sizes from 600px to 1950px and work on Photoshop 7 and later versions.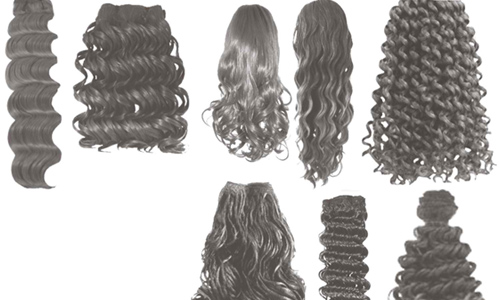 Here you have eight variously curled/waved hair brushes that you can download and use in Photoshop CS2 and above.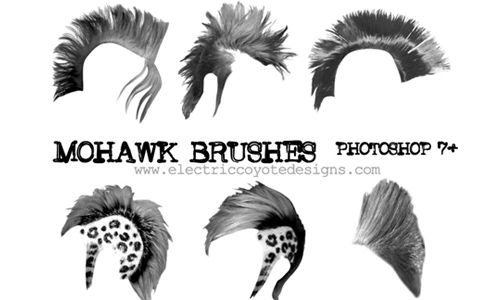 A whole hair Photoshop brush pack that is dedicated to mohawk hairstyle. It includes six different mohawk brushes that can be used in PS 7 and higher. They are in various sizes that range from 700px to 1950 px.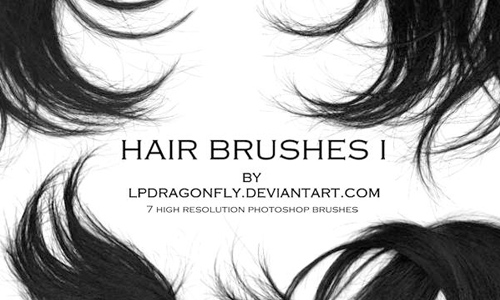 Here is another pack of seven brushes in 1000px that are created from image stocks of real hair.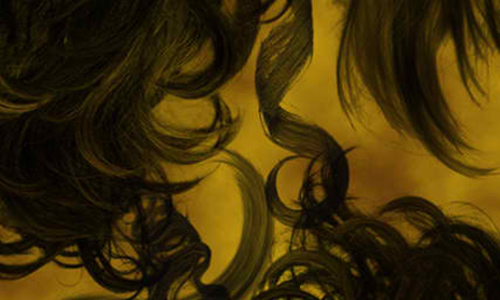 For this next freebie, you can download an ABR file that contains twelve hi-res hair strand brushes that ranges from 1000px to 2500px. All of them are compatible for Photoshop 7 and later versions of Photoshop.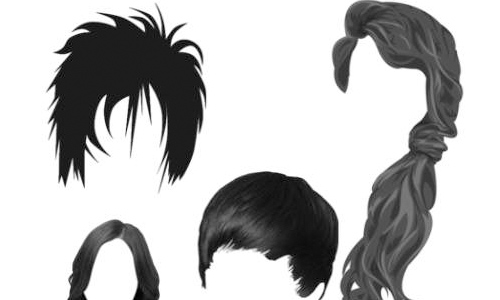 This ABR file holds 4 full hair brushes; two for male and two for female hair that can be used for your next photomanipulation.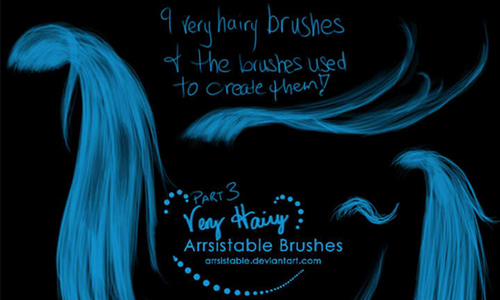 Here is another pack of hair brushes that is unrestricted, meaning they can be used for personal and commercial designs. It includes 9 hairy brushes plus three brushes that are used to create them.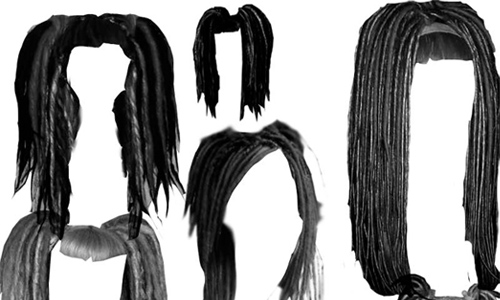 In this last pack for this list, you have six hair brushes dedicated for dreadlocks hairstyle. These brushes were made in Photoshop CS2.
We do hope that you enjoy browsing this collection of brushes.