From Choosing the Right Camera for you, there are just some other Factors and Details you must need to know once you're already aware what you really want. Like how much those cameras cost out there.. or if they're going to fit in your budget… and more than that, go deeper with the details of the camera so you'd effectively use it once you have it on your hands. DSLRs aren't just a 1-2-3 to learn. There's more to it so you'd achieve the perfect image you have always wanted. From considering the basics, down to learning the details… That's what this post is all about today.
It's just so "in" to have a DSLR right now when almost everyone has one. You don't have to deprive yourself because for sure, there is just one that fits you. You just have to dig deep so you'd understand what these things are all about. Well, if you are one of those who already got a DSLR and seeks what's better than what you already have, this could also help you in as much as this can help those who are currently seeking. It just helps a lot to Get Down to the Details of a Digital SLR. Read on as we unveil answers to some questions…
1. How much are they?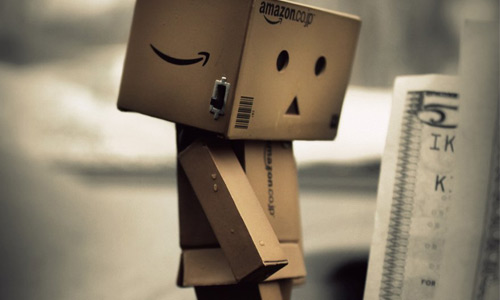 By: AngeliqueRaindrops
Surely, you'd want to know how much Digital SLRs cost nowadays. The one that fits what you're looking for and also that camera that fits right into your budget. Depending on the features, Digital SLRs vary in prices. Prices range from $400 to $600. From a Canon XS 1000D, Pentax K-x, Canon T1i or a Nikon D3100 up to a Canon T2i/550D. Should you want higher performance cameras, you may just have your pocket ready with around $1,000 up to $2,000. The right price for that perfect camera you're looking for.
2. Which lenses are compatible with which?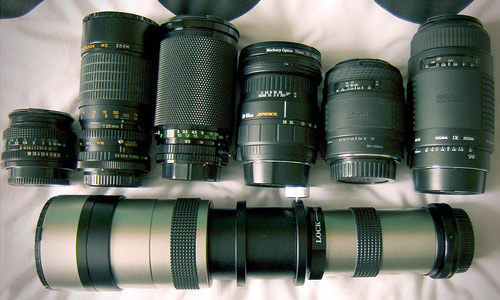 By: matthewedwardcornish
Once you get your own DSLR, you'd somehow consider buying new lenses for it and should check what's compatible with the camera you own. With brands like Sony (Minolta), Canon, Nikon and Pentax, with the use of autofocus film, lenses are compatible. There are certain requirements when lenses have to fit from one camera to the other. Take for instance an Olympus 4/3 with its earlier versions, you'd need an adapter for you to be able to have it mounted on an Olympus Four-Thirds DSLRs. With Nikon's manual focus lenses on the other hand, it will just be as compatible with most of its DSLRs. Using an adapter, you'd be able to mount old FD lenses on Canon DSLRs. Plus with mechanical adapters, you just can mount any older manual focus lenses on it so with all the others may it be Nikon, Pentax screw mount, Leica R, Contax and even Olympus OM lenses.
3. Want to get serious about it?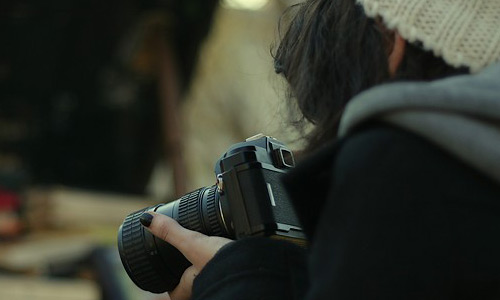 By: Loo-See
When you have that dream of becoming just as serious in the world of Photography, you'd need professionally set up cameras and they are in both Nikon and Canon. Both cameras got superb professional user groups that are currently held close by its manufacturers. What makes these cameras high on performance? Both cameras have 400mm f/2.8, 500mm f/4 and 600mm f/4 lenses plus the stabilization so there's just no reason for your images to fail.
4. How big and heavy can I carry?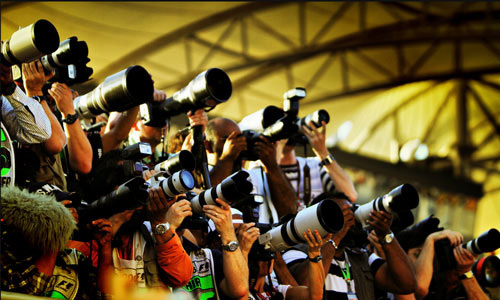 By: Alammari
When you have started to dream of a DSLR, it shouldn't have been a big issue as to how heavy and how big the camera is. But there are just times that you get occupied so much that size and weight of a camera matters. And if it does, you may want to check on the Olypus four-Thirds DSLRs particularly the 10MP Olympus Evolt E-420. It's got the size of 130mm x 91mm x 53mm weighing only 440g. A Nikon D4ox isn't that much heavy too with only 124mm x 94mm x 64mm with a weight of 522g and so with a Canon Digital Rebel XSi that measures 126mm x 98mm x 65mm and weighing 502g. Less hassle if it matters to you… But if the camera that you want is twice as heavy and twice as big, well, it comes with a bag so no need to worry too much.
5. ISO Settings checked?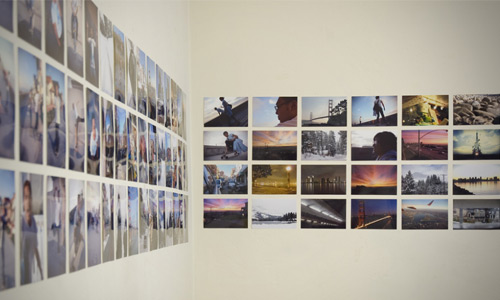 By: stealthealien
Since image quality is what we are talking about, there should be that understanding as to how to achieve it and one great factor that could affect is the ISO Settings. If in some cases, the higher is what's better, in Digital SLRs the lower the ISO Setting, the better the image quality. A range of ISO 50 to ISO 25,600 is the current span of DSLRs. For as low as 100-800 for ISO Settings, you may be able to achieve images with less noise.
6. What is this noise all about?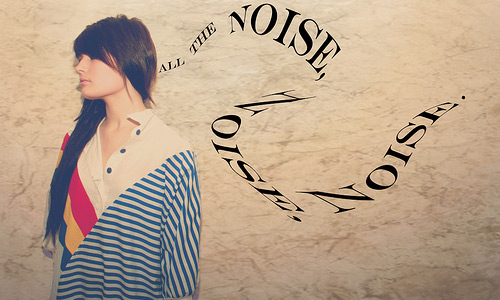 By: Jodi Swiney Photography
The "noise" we are referring to in images are not the noise we hear. There's also that "noise" that we see and those are in digital images. Taking it less very technical, the larger the pixels the greater chance that the image gets to generate lesser noise. But with DSLR sensors, they got 10 up to 20x area of pixels than that of a small digital camera sensor. This too is in connection with the ISO Settings.
7. Do you want them printed?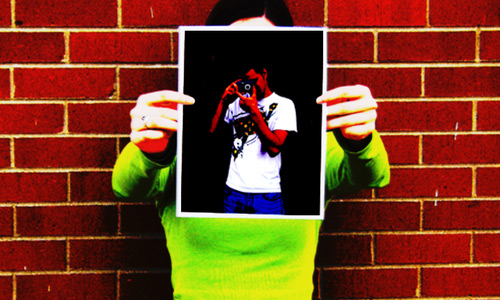 By: chase009
Pixel count may not be much of a big deal since most of the time, it's the lenses that has to matter. But should you want to have those images you've taken to be printed out in a very appealing output, you must know the pixel count so to achieve the ideal print size of the images from your camera. It would always depend upon the number of pixels on it. Pixel count may range from 6MP to 22MP and prints would depend upon the number of pixels per inch. A good number for a high quality print-out would be 240ppi. So for a 6MP, you may already get a nice print out in 8.3"x12.5" until 16"x24" for 22MP.
8. Want it flashy?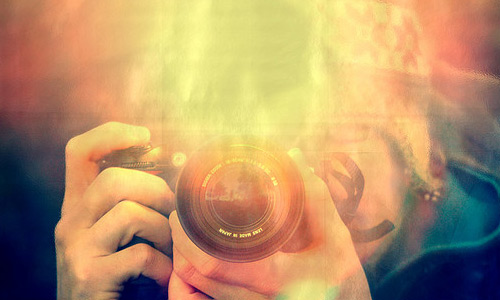 By: — Pookie –
Should you want to deal with more flash photography, there is a need for you to check on flash accessories and of course, multiple flash systems. This is additional expense but should you really want it, feel free. There's a built-in flash however for Nikon and Sony DSLRs. For Canon, you would be required with a shoe mount flash or flash controller. There are flash systems made for macro flash work for Nikon and Canon that you might want to try out.
9. Want it clearer and desirable?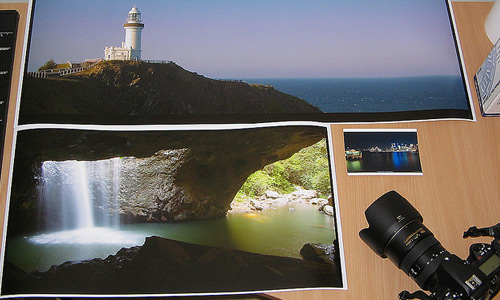 By: Steve Grunberger
If you do, you'd need to get into the details of the so-called viewfinder. When it's larger, it gives you that clear view and a lot desirable photo. With a specification of two numbers in coverage and magnification, you would be able to check how large the viewfinder is for that specific camera. Simply multiply the value of the coverage and magnification. Then, you would be able to compare. But what is coverage and what is exactly magnification? Coverage is the amount of that image that the viewfinder lets you see while magnification is what you would get to view using a 50mm lens. A Canon EOS 5D has 96% coverage with 0.71x magnification while an Olympus Evolt E-410 has 95% coverage with 0.92% magnification. Optical viewfinders on the usual DSLRs got around 95% coverage.
10. What's with Capture Rate and Buffer Size?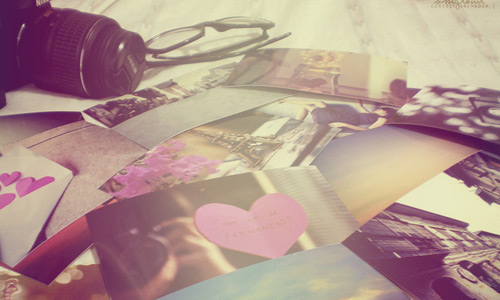 By: Cerisse
You surely could have determined what kind of photos you want to take with your DSLR and from there you might find it essential to check on the continuous shooting rate and the buffer size. The buffer size gets to define how many successive shots you may take up to the camera's maximum rate. A Nikon D40 with 18-55mm kit or a Canon EOS 1Ds Mark III has a range between 2.5 frames per second up to 10 fps. For beginners, 2.5 fps is fast enough. There are also good cameras that offer fast rates like the Canon EOS 40D with its 6.5 fps with the ability to take 75 jpegs before reaching the maximum rate.
It could be wrong to suggest what's the hottest DSLR to get today to fit your wants and your needs because in the Technology that revolves around Photography, change is also something that's constant. What you need to be equipped with from time to time, are the features which would clearly define what pictures you want to take. How large and how immense your images you would want to appear… If you want it big, may it be on prints or the highest quality images, you'd want to really be in action so it helps to read on and get updated. It helps a lot! So good luck and way way way to go with your DSLR!