Being happy at work leads to many great things. It can make you a better designer. It can allow you to have more impressive outputs. It can make you more productive. It can also make you healthier. There are so many advantages of staying happy even if you are occupied with work. So, instead of pouting and creasing those brows, cheer up! Having a happy design career will make you a happy person paving the way to more success. That means being happy at work is like hitting two birds with one stone. It gives you double benefits for you and your job.
It is not difficult to be happy with work because you only need to do some simple things. These are things that you think are mere distractions and wastes of time. But you are actually wrong. These are the better things in life. For today's post, we will give you tips on how to be happier with work this 2012. Start the year with a smile so you will end up glorious.
1. Smile.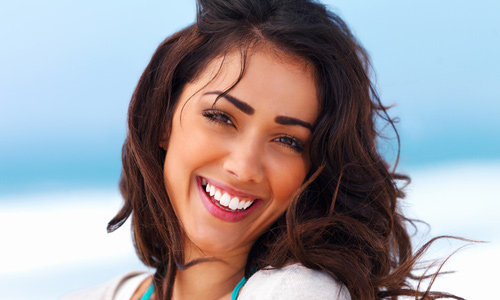 It is very simple to do this. Smiling can help a person feel happy no matter how chaotic the environment is. Smile at your workmates everyday. Smile at your clients. Smile at people you meet while on the way to work. You will find out that smiling can heal a troubled mind. It can even be contagious. People who see you smiling will also smile back. You are not only making yourself happy but you are also making other people happy.
2. Spend time with family.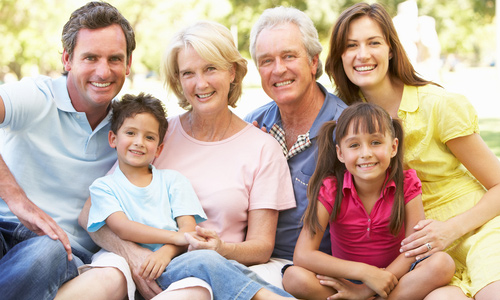 Image:shutterstock
Do not be so focused with work. Allocate time with your family. Try to look back on how many hours you have spent working and how many hours you have spent with your family. For sure, you had more time working. This year, make some change. You don't have to spend most of your time with family but at least add a few hours to it. You can even free your weekends from any work so that you can go out with them or just spend some time with them at home.
3. Have fun with friends.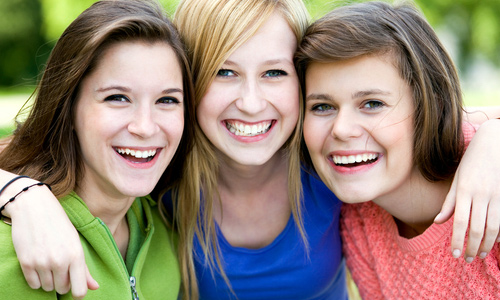 Image:shutterstock
If you think you are just wasting time when you go out with friends, you are wrong. It is one way to loosen up and free yourself from the stressful work every day. You will certainly find it truly fulfilling to be with friends. Have a good laugh and share your experiences with each other. Aside from getting a break from work, you will also be happy and you will be able to establish better relationship with them.
4. Establish relationships.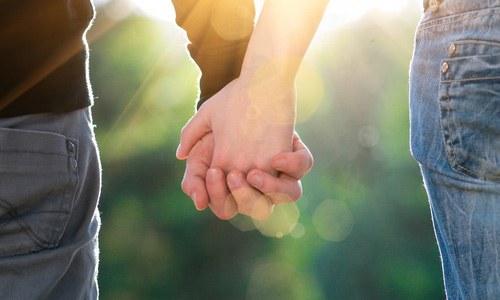 Image:shutterstock
You will feel more inspired if you have that special someone whom you can have fun with, talk about anything under the sun, spend memorable moments with and even be a shoulder to cry on. Having friends is a great thing but having a good relationship with the person you love and adore is a greater thing. If you have found that special someone, cherish what you have and be a better person for him or her. If you do not have that special person, then you can still have fun with other special persons like your family and friends.
5. Get a comfortable chair.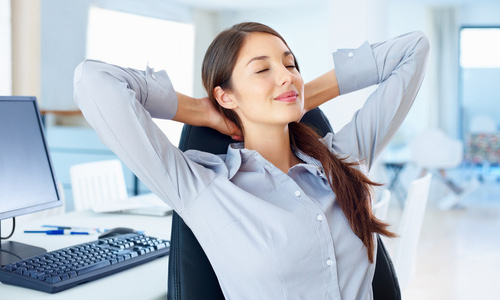 It is important that you will feel comfortable while working. Getting a good chair is one key to be happy while you are busy designing. Do not neglect this for it can greatly affect your work and productivity. Choose any kind of chair that would fit your needs. It doesn't need to be brand new. It just has to be comfortable. When you already have that chair, look for your happy spot while sitting. You'll surely have a good time working.
6. Shop once in a while.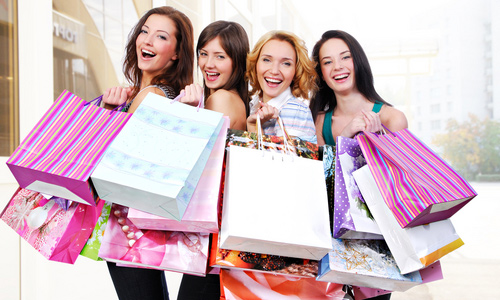 Image:shutterstock
Although you need to save money, you can still go shopping once in a while to buy some stuff you need and you want. You can get those things as a reward for yourself for doing well with your work. You can splurge modestly sometimes. Just be sure not to do it too often because if you do, you would not be able to notice that you have spent more than how much you intended for buying those things.
7. Have a vacation.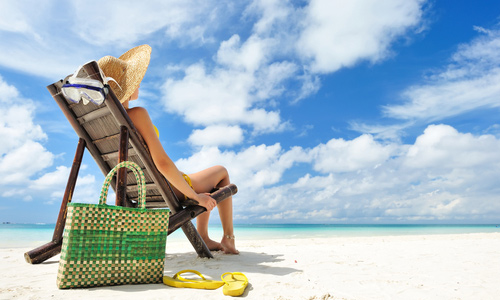 Image:shutterstock
Do not be spending all your time in the office. Allocate time to chill out and have fun. Relaxation is very important to recharge your energy and creativity. Go for a vacation in any place you want. You don't need to go out of the country. You can also visit a nearby beach and spend a day under the sun. You will surely feel better after that. Having breaks like this makes working more fun and happy. Spend it with friends, family or your special someone. It would be more enjoyable if you have company.
8. Indulge in some treats occasionally.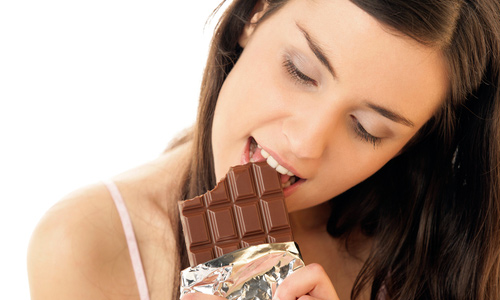 Image:shutterstock
If you are afraid to gain weight by eating too many sweets, it won't hurt if you try eating them occasionally. This can also be a reward for yourself for working hard. Grab some chocolates, candies and other treats just to sustain your watering mouth for sweets. You will find joy in doing that. But be sure not to eat too much of it.
9. Clean workplace from papers and others.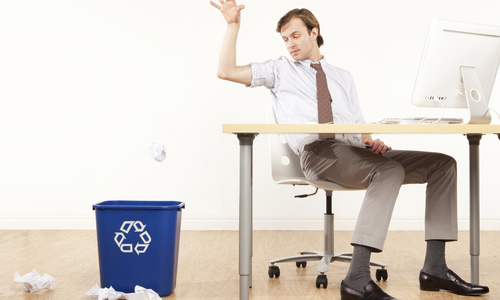 Image:shutterstock
You might have a pile of unused papers in your work area. Throw them away or recycle them. These can only add clutter in your area. It is not good to have a cluttered work space for it might only cause you stress. Make it a habit to clean your working area before and after work so that you will not have a hard time cleaning all the mess in just one time. A cleaner and more organized office will make you happier.
10. Fix difficult calls and emails at once.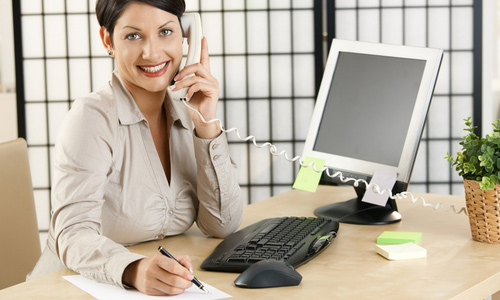 Image:shutterstock
There would be times that some clients might have a problem regarding your project. Immediately respond to this through email or calls. Do not let it wait for tomorrow for it might make matters worse. Also, when you take care of these things at once, you will feel relieved and happy. You will not be thinking about it most of the time. It can even boost your energy for work knowing that you were able to solve a problem in one time.
11. Always be honest.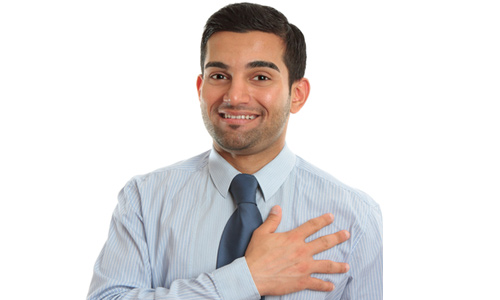 Image:shutterstock
In everything you do, be honest. When it comes to work responsibility, tell your clients what you can do and what you cannot do. Tell them everything about the project so that they will be aware regarding the timeline and so that they will know that you are worthy of a particular fee. If you are honest with work all the time, you will get the trust of clients and you will have a happy working relationship with them. Clients always prefer honest designers.
12. Get enough sleep.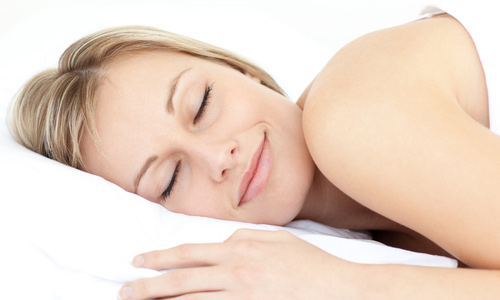 Image:shutterstock
For sure, you had a hard time getting enough sleep especially when you are busy with so much work. This year, try to get enough sleep. Discipline yourself to sleep in a certain time and wake up early. If you sleep early and wake up early, you can be more productive for your body had a good rest and you are fully charged with energy. So, instead of staying up till early morning, get an early sleep. You do not want to be nodding off your desk in the morning just because you only had few hours to sleep.
13. Have coffee while working.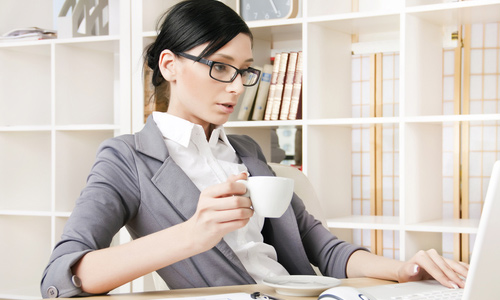 Image:shutterstock
You can actually do this. Some people find it relaxing when they have a cup of coffee while facing the computer. It is not a distraction. It can even boost your energy to work. Just be sure you will not spill it over your computer!
14. Acquire a headset.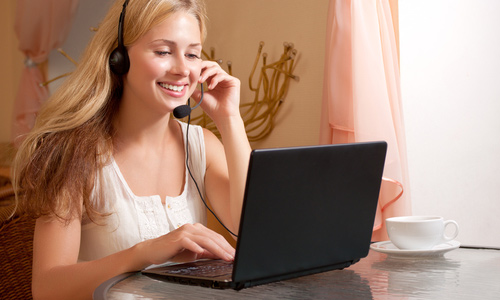 Image:shutterstock
You will find it convenient by having a headset where you can speak with clients and colleagues even if you are working. But do not be spending all your time talking with theme. Talk to them only when needed. You can also listen to music that inspires you while working. It can also help you to boost your creativity and have a good time working.
15. Meditate every day.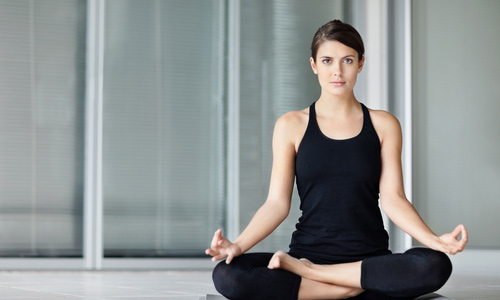 Having a quite time for yourself everyday can surely make you happy and relieved. It always feels great to free your mind from worries and heighten your energy to work. Look for a time everyday where you can empty your mind from stress and work related matters even just for 5 minutes. You will find it helpful and you will be a happier person this 2012.
It's Your Turn Now
Everyone wants to be happy in everything he does. It doesn't mean that just because you need to be professional and focused with work that you will no longer seek happiness. If you are happy while working, you will be more productive and your outputs will be much better. You can even become a better person and you will be able to establish better relationsips. So, choose to be happy this 2012 and have a great design career. How about you? What do you do to make yourself happy while working? Would you like to share that to us?