December is here, and as our pre-Christmas treat for you, we bring to you another free design resource that can help you make attractive and awesome Christmas-themed designs. These are beautiful and seasonal Christmas fonts that can add a holiday cheer to our word processing documents such as Christmas greeting cards for your special someone, gift tags, holiday party invitations, stationary, holiday newsletter, fliers, instant messages, Web pages and other designs especially for Christmas. With these fonts, your works of art will be filling that Christmas feeling and will be sending the Christmas Spirit all over. If you are looking for great fonts, then do not hesitate to browse this list as these fun holiday fonts will help you turn those ordinary looking holiday items into extraordinary looking ones.
Here is A Collection of 34 Christmas Fonts which can be downloaded for free. We hope that you like this collection. Merry Christmas in advance. Enjoy!
2014 Update:
We have expanded this list for you to have more resources that you can use for your Christmas-theme design this season. Scroll down and check them all out. Come, take a peek, and choose you pick!
Ice & Snow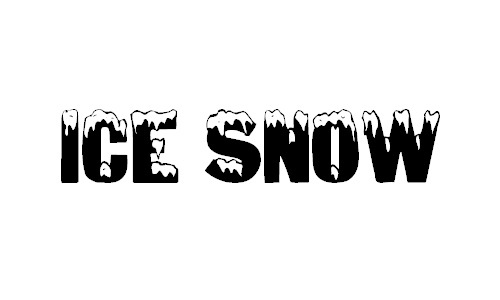 Designed by: AARRGGHH!
Free for personal use only, no commercial use.
Download Source
Candy Cane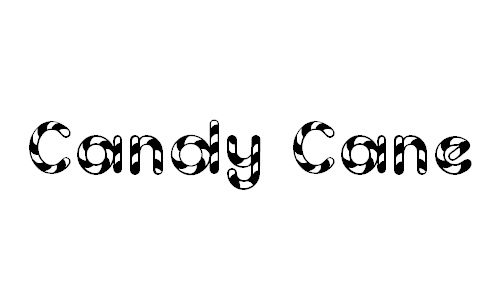 Designed by: Match Fonts
This font is free for personal use only.
Download Source
Kingthings Christmas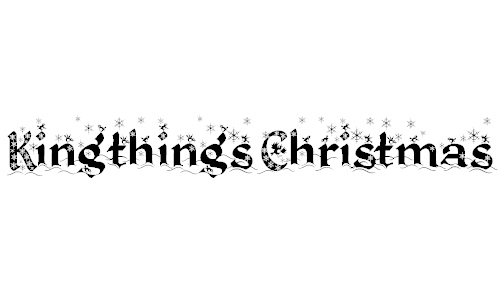 Designed by: Kingthings
The license information for this font is unknown.
Download Source
Christmas Card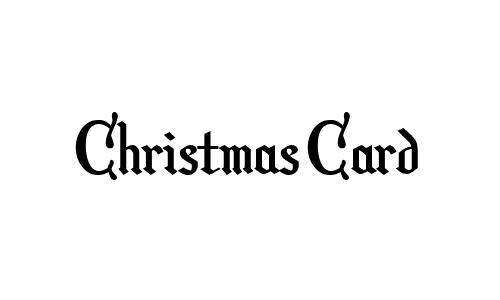 Designed by: Harold's Fonts
Another free font you can download and use.
Download Source
Summer's Snowman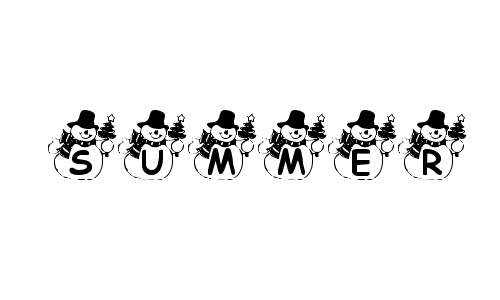 Designed by: SummerNytz
Another free font you can download and use.
Download Source
Snowflake Letters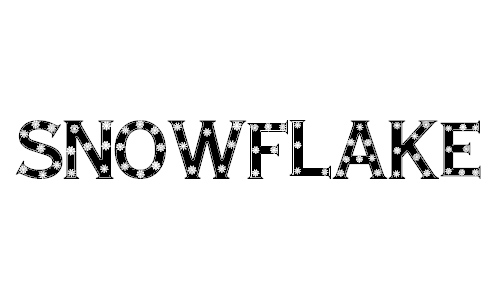 Designed by: Darrian Lynx
Personal and commercial use are allowed.
Download Source
Greetings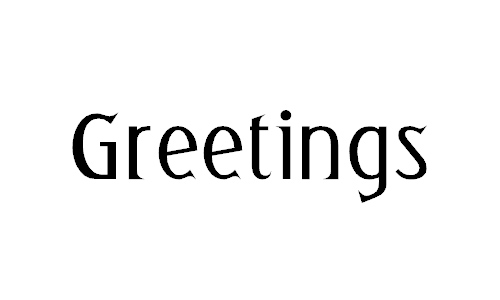 Designed by: K-Type
Personal use only, commercial use is not allowed.
Download Source
Holly Nites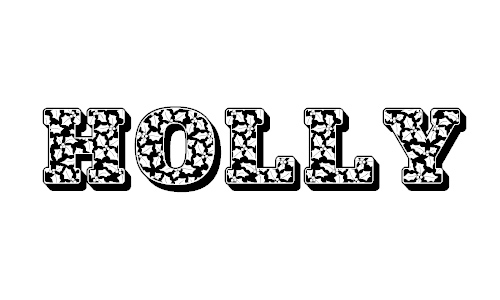 Designed by: Jester Font Studio
Personal use only, commercial use is not allowed.
Download Source
King Xmas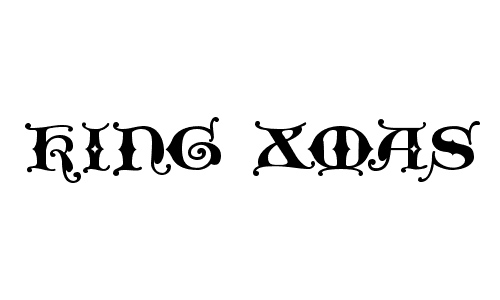 Designed by: Harold's Fonts
This font can be downloaded and tried before purchasing.
Download Source
Papa Noël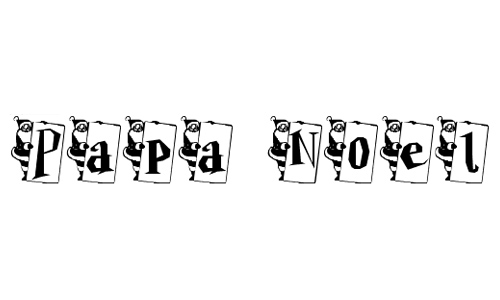 Designed by: Claude
Another free font you can download and use.
Download Source
Pfeffermintz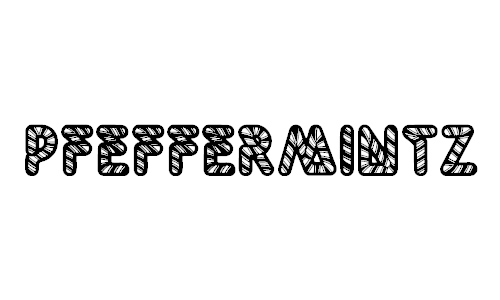 Designed by: Font Nook
Personal and commercial use are allowed.
Download Source
CHRIS BOX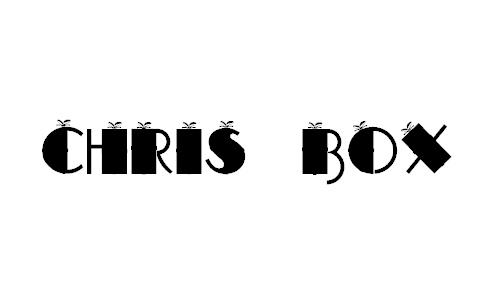 Designed by: CROLrene
Personal use only. Commercial use and revised version are not allowed.
Download Source
KR Cane Letters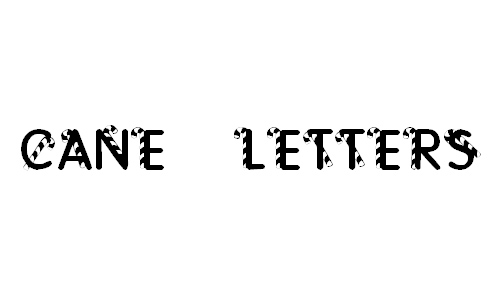 Designed by: Kat's Fun Fonts
Personal use only. Commercial use and revised version are not allowed.
Download Source
PC Snowballs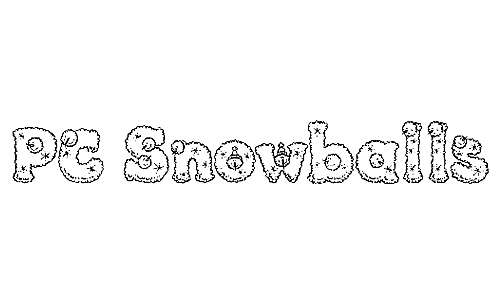 Another free font you can download and use.
Download Source
PF Snowman3 Adorable Font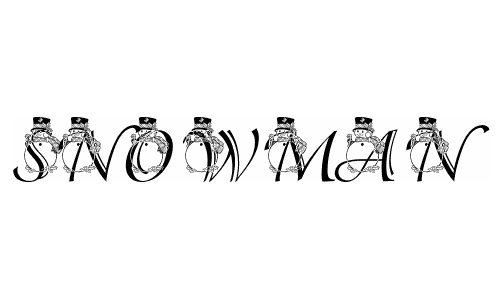 Designed by: Planck Foam
Free for personal use only. Contact the designer if you want to use it for your commercial projects.
Download Source
Hultog Snowdrift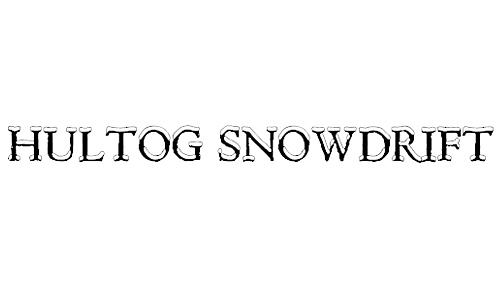 Designed by: Cumberland Fontworks
Personal use only. Commercial use and revised version are not allowed.
Download Source
Janda Sparkle and Shine Font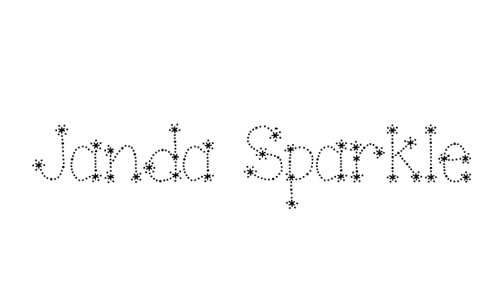 Designed by: Kimberly Geswein
This font is for personal use only.
Download Source
101! Gift Font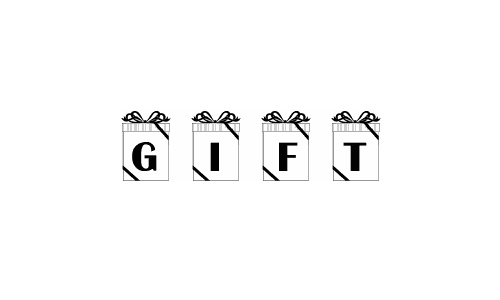 Free for personal use only. Contact the designer if you want to use it for your commercial projects.
Download Source
Christmas on Crack Font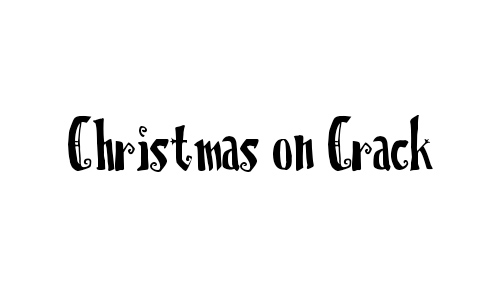 Designed by: Parallax
Free for personal use only, no commercial use.
Download Source
Holialpha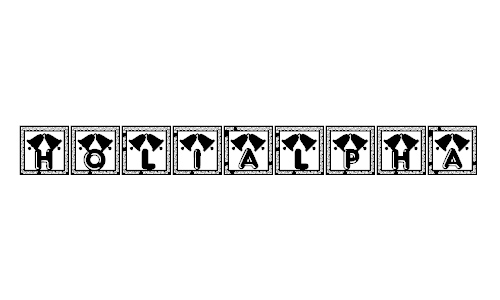 Designed by: Dingbat Crazy
Personal and commercial use are allowed.
Download Source
St. Nicholas Font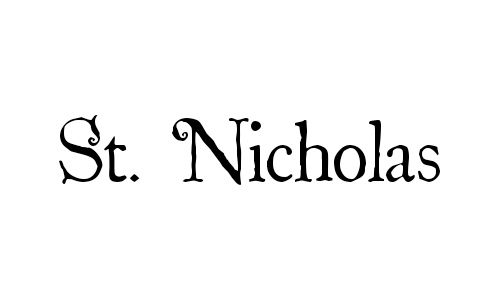 Designed by: The Scriptorium
Download Source
Candy Time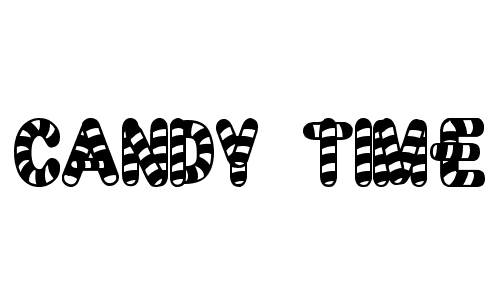 Designed by: House of Lime
Free for personal use only, no commercial use.
Download Source
Santa's Sleigh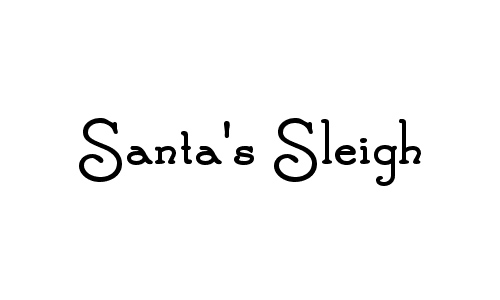 Designed by: HypoTypo
Another font you can download and use.
Download Source
Christmas/Flakes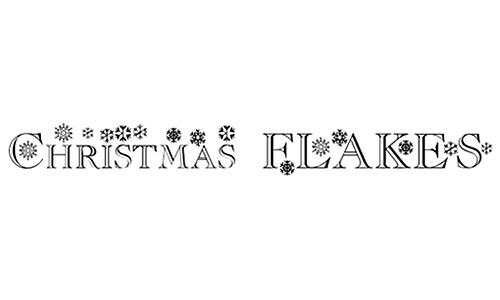 Designed by: Randy Ford
Free for personal use only, commercial use requires donation.
Download Source
Bodie MF Holly Font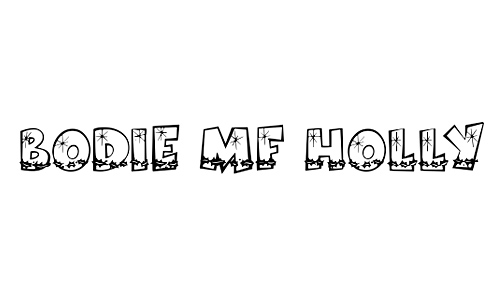 Designed by: Richard William Mueller
This font is free to use.
Download Source
Santas Big Secret BB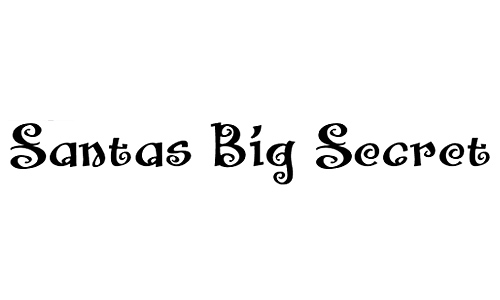 Designed by: Blambot
This font is free for personal use only.
Download Source
Kringle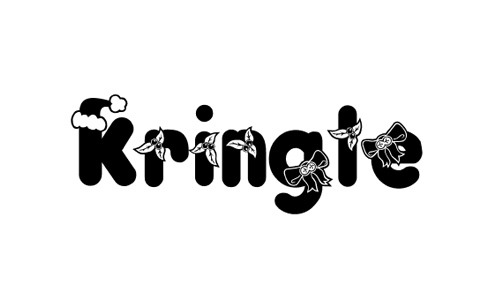 Another font you can download and use.
Download Source
Frosty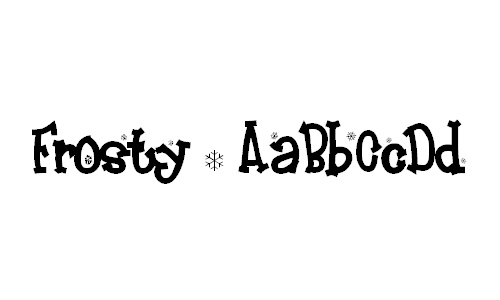 Designed by: Font-a-licious
Personal use only, no commercial use.
Download Source
XmasTerpiece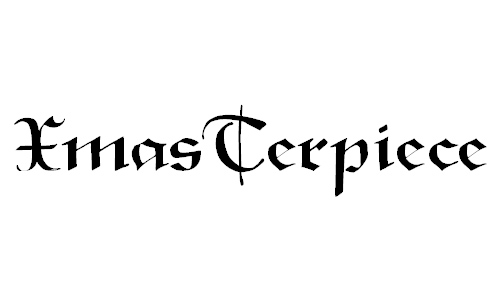 Designed by: Manfred Klein
Personal use only, no commercial use.
Download Source
Holly&Berrie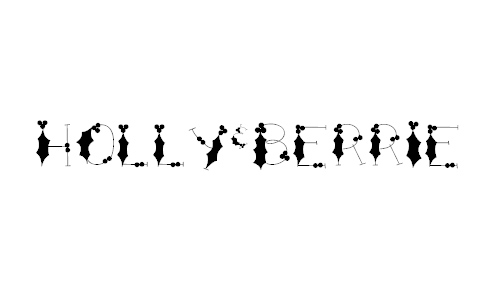 Designed by:
Free for personal use only, no commercial use.
Download Source
Bonnet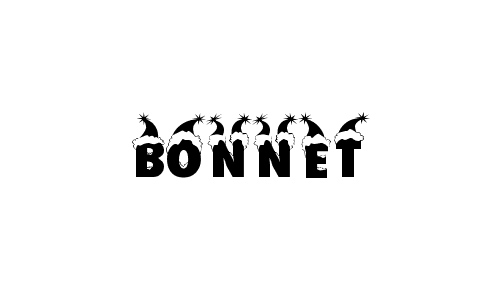 Another font you can download and use.
Download Source
Xmas Tree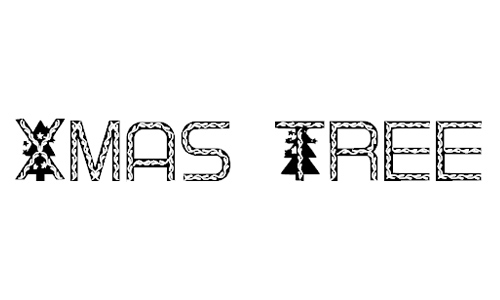 Designed by: Character
Personal and commercial use are allowed.
Download Source
Holly Bows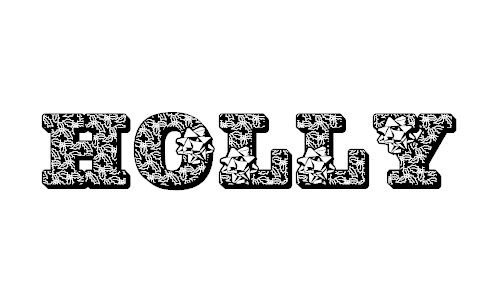 Designed by: Jester Font Studio
Personal use only, no commercial use.
Download Source
HolLeigh Caps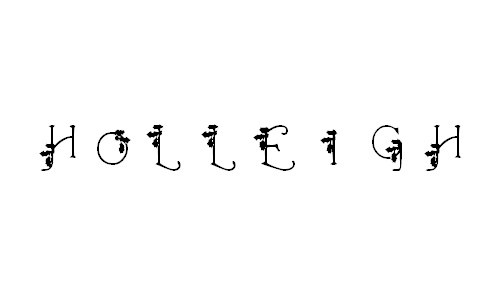 Designed by: Dani Foster Herring
Personal use only, no commercial use.
Download Source
Mountains of Christmas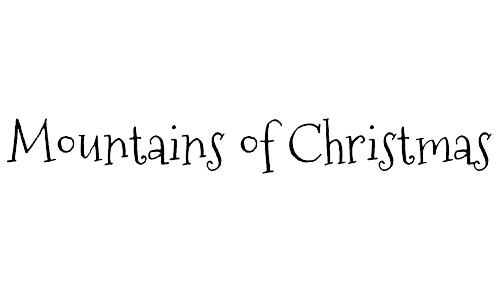 Free for personal and commercial use.
Download Source
Christmas Ligtness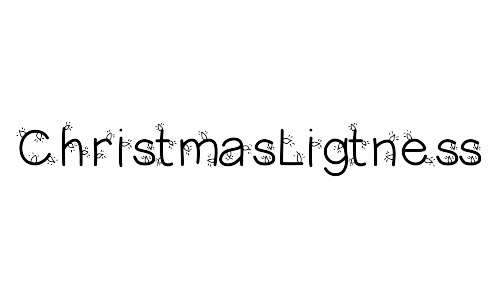 Free for personal use.
Download Source
KR Oh Christmas Tree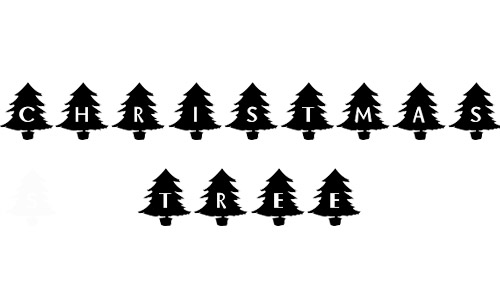 Free for personal use.
Download Source
Dickensian Christmas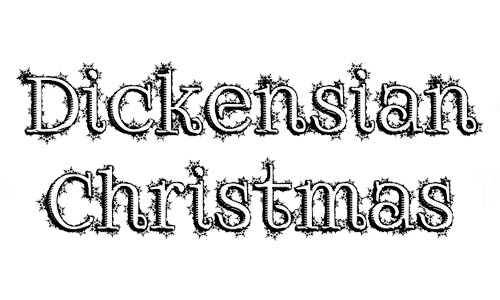 Free for personal and commercial use.
Download Source
PWChristmasfont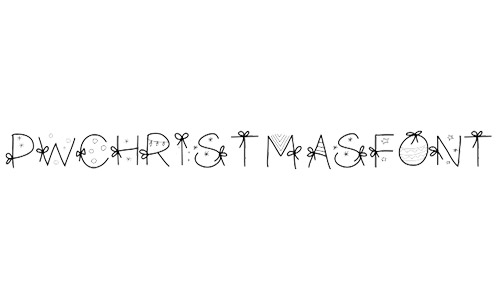 Free for personal use.
Download Source
PWChristmasTinsel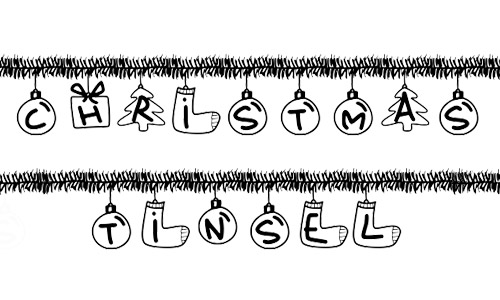 Free for personal use.
Download Source
PWChristmascandies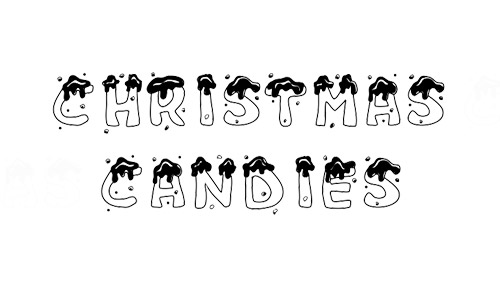 Free for personal use.
Download Source
KG Candy Cane Stripe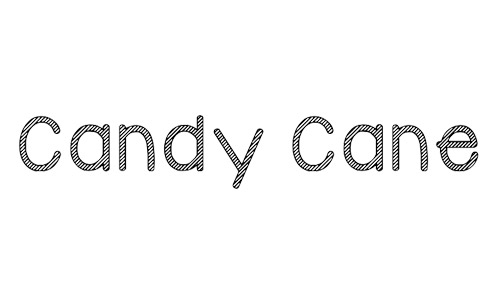 Free for personal use.
Download Source