Various types of photography have impressed thousands of people around the globe. There had been so many people that had grown interest in this field due to the touch of realism on every output and the different manners on how they can work with the camera. Photography is indeed an interesting field especially for people who went a long way beyond the norms of usual everyday photography scenes. Some people even make use of toys to play with ideas and come up with totally interesting shots.
The photography of Jens from Bonn, Germany is a special type of photography wherein he made use of tiny toys or figurines. He may not have given it a name but it could more like miniature or toy photography. Whatever it may be called, Jens is happy with the outputs he create using these tiny people made out of toys which are about 2 cm high. These are figurines for modern train sets that he buys on special mode train shops or thru the Internet. Most of the toys are from Preiser.
The portfolio or project of Jens with these distinct photos is named Nadir's Big Chance which is the name of Peter Hammil's fifth solo album. He was at first uncertain of what to call the project but when he thought of a title, Hammil's album first came to his mind which somehow fitted. He then made use of song titles as labels or names for every picture.
According to him, the book "Little People in the City" by London street Artist, Slinkachu inspired him to work on this type of photographs. He kept the book in mind and later bought his first figurines and much later started experimenting with some ideas. When asked how he came up with such creative set ups, he said, "Basically, I just wait for the ideas to come. From time to time I check the stores for new figurines and buy those that I suppose might be suitable for an idea that I didn't yet have. Sometimes I see figures and get an idea what situation to put them in, sometimes I see anything that inspires me and check my figurines if something might fit. Always different, no standard process." This goes to show that every photograph that we are about to see are uniquely arranged. So, let us take a look at the work of Jens in his Nadir's Big Chance project.
Gone Daddy Gone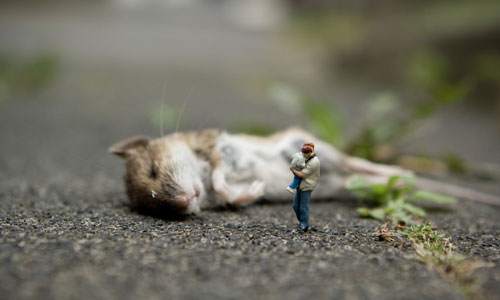 A picture full of emotion where the child is saddened due to the death of the rat.
Stand and Deliver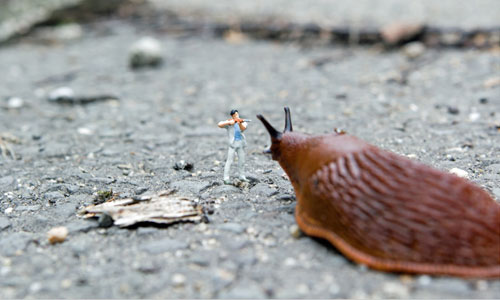 For sure, this man could hit straightly to the target!
Pretty Fly (For a White Guy)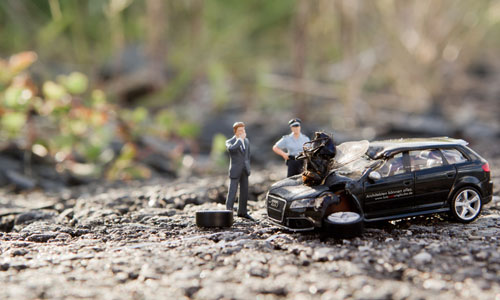 Seems like a tragic accident happened here with a dead fly on top of a ruined car. Notice how the tiny people reacted!
Won't Be Fooled Again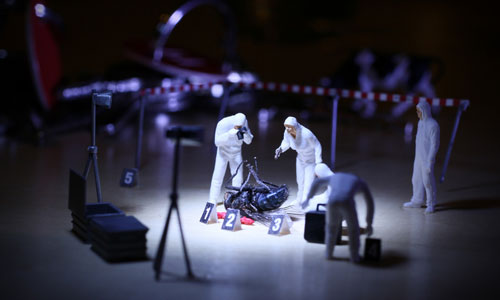 A thorough investigation is happening here. So, don't dare disturb these fellows.
Stella Was a Diver and She Was Always Down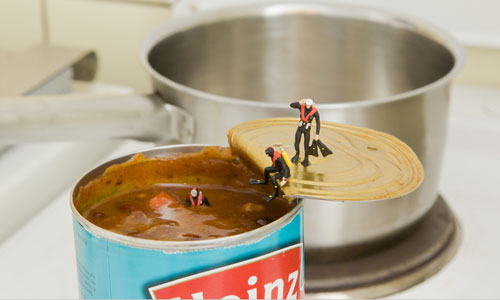 These divers are really on a serious diving mission, the way the sauce looks, they are really into something totally challenging.
Don't Step on the Grass Sam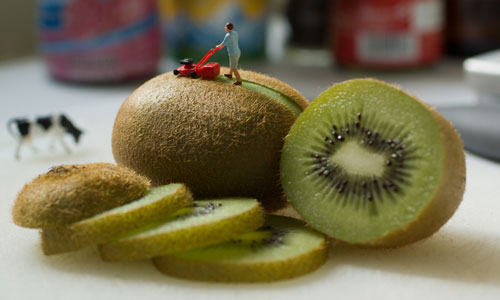 Oh! Guess their fruity lawn needs a little mowing now.Kelly Watch the Stars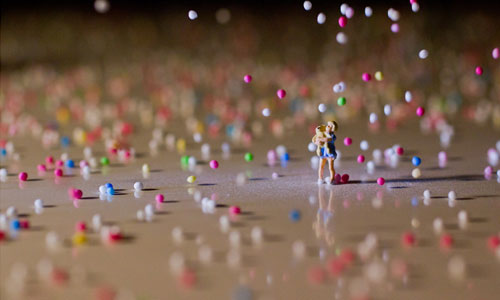 Mommy and her baby, checking the colorful falling things. Great macro shot with the focus on the subject. The effect of the falling balls is really attractive.
Paint it Black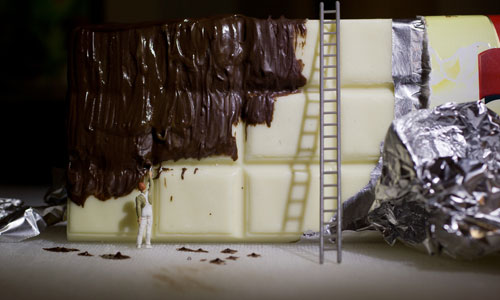 Painting could be so much fun if you'll get to cover a white chocolate with brown chocolate.
A Strange Arrangement of Colors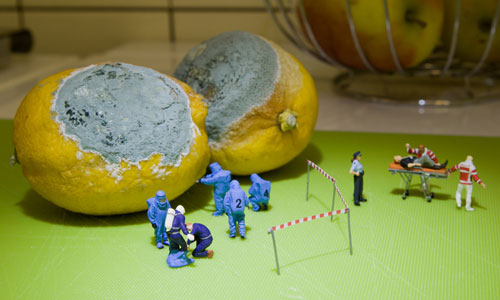 Hmmm. Another unpleasant even occured here with a man already on the stretcher and the experts all in complete suit investigating the scene.
Working on a Coalmine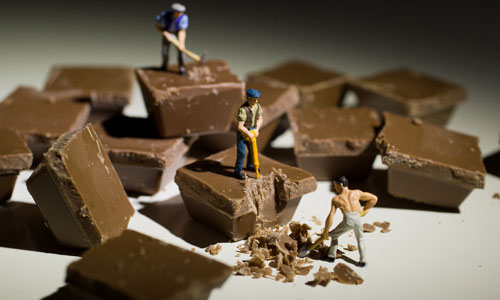 Hardworking people are seen here, trying to break these yummy chocolates into smaller chunks.
Lay Me Low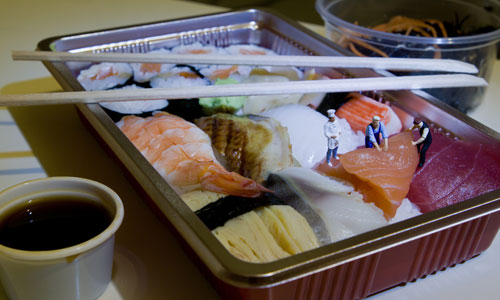 Chef would be cooking something huge, delicious and nutritious.
I Burn for You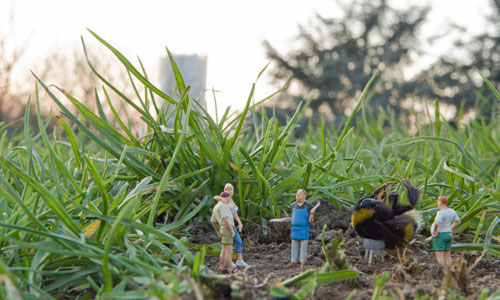 What's on the grill? Everyone seems excited to get a bite on their giant meal.
Waste of Words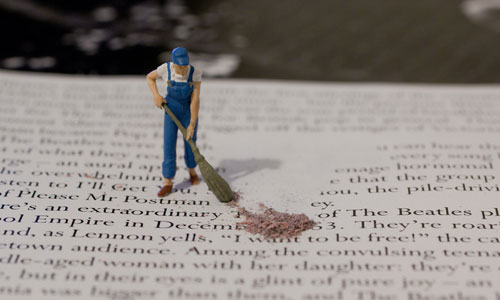 Sweep away some words that you have used wrongly.
Me in Honey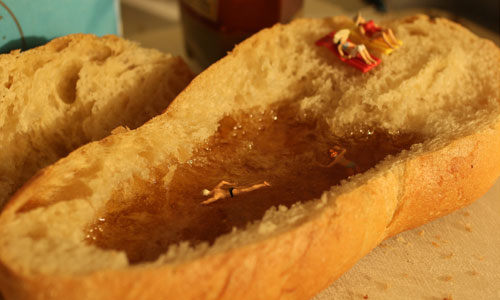 Like a scene in the beach, these tiny people are having a great time sunbathing and swimming.
Boys Keep Swinging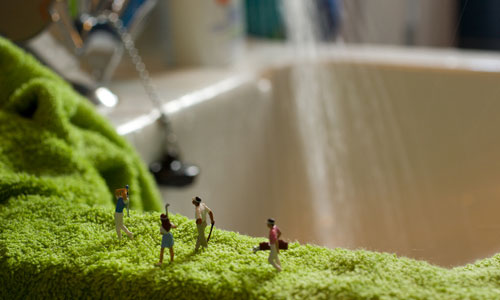 These tiny people are having a fun playing golf with the shower at the background that seems like a waterfall.
Crying Won't Help You Now

Chef is in need of tiny chunks of onion to spice up his next recipe.
Been Caught Stealing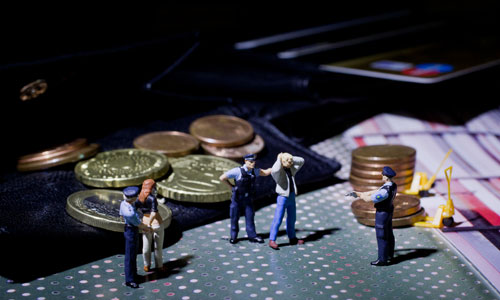 Gotcha! These people were caught stealing a huge amount of money!
Peanuts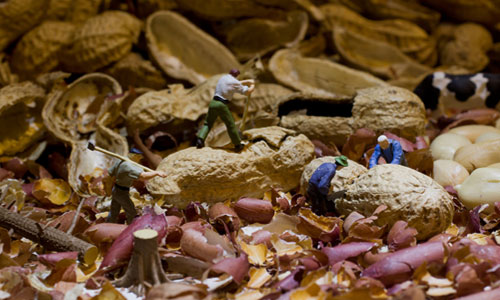 Busy people working to break these peanuts. The focus of the camera was good, giving it a more precise look.
The End of the Tour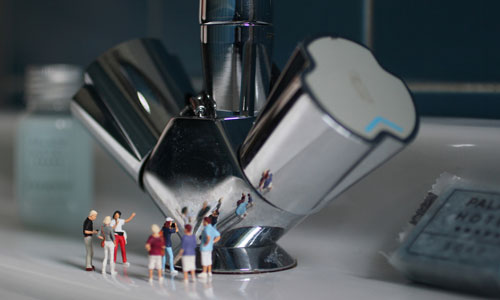 A tourist guide giving the these tiny people a little info about the big silver thing which happens to be a bathroom fixture.
Swimming in Your Ocean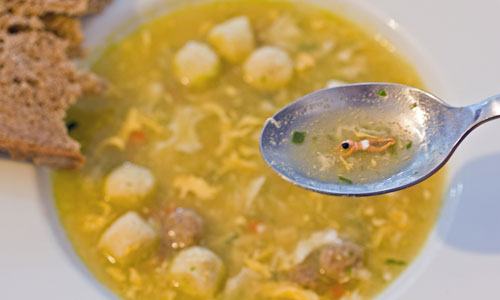 You would certainly be surprised to see a sexy tiny woman swimming on your soup.
Get Your Filthy Hands Off My Desert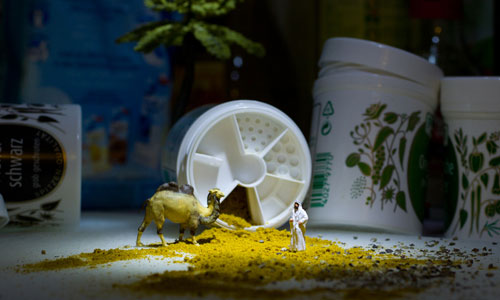 A desert's scenario in the kitchen creatively done with a tiny camel.
You've Got to Hide Your Love Away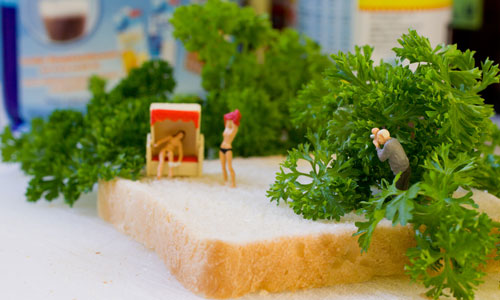 Girls are having fun but this man with a camera is getting most of the fun.
Rock Hard Time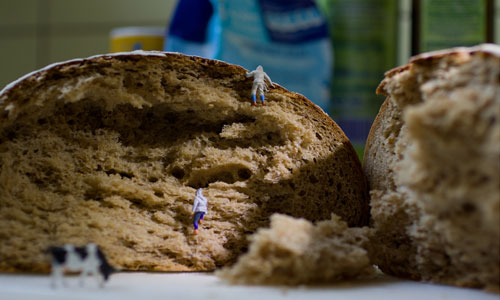 Rock climbing or shall we say bread climbing!
Gone Fishing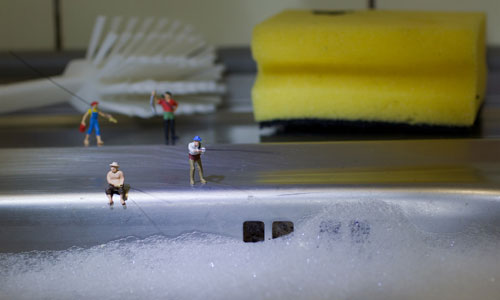 Who do you think got the biggest fish? Or are there really fishes here?
Welcome to the Jungle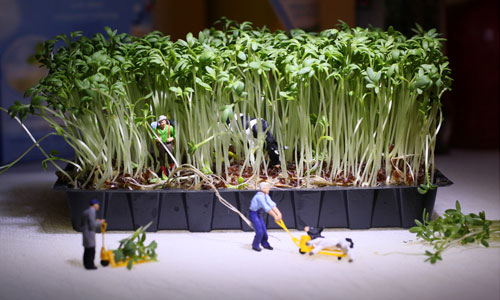 Gardening in this plant-filled area with seemingly busy tiny people.
We're Not Supposed to Be Lovers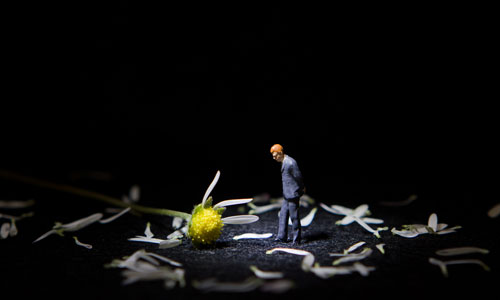 An emotional man that seems so sad with his flowers thrown and ruined.
Wanderlust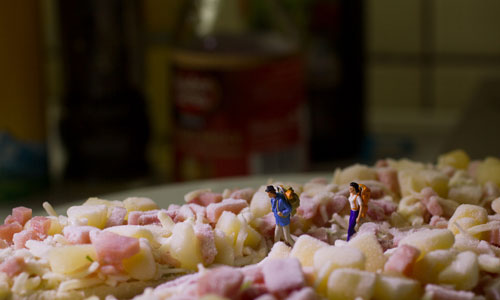 Two tiny travelers walking in a colorful world of mystery and fun.
Celebrate Youth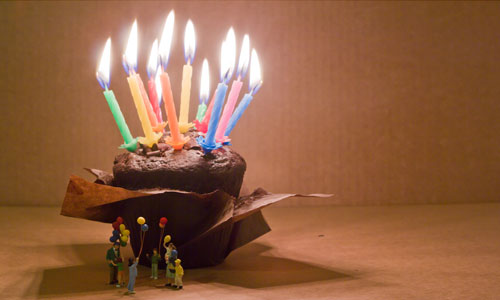 When there's a reason to celebrate, light up a giant cupcake with colorful candles along with pretty colored ballons.
Dig It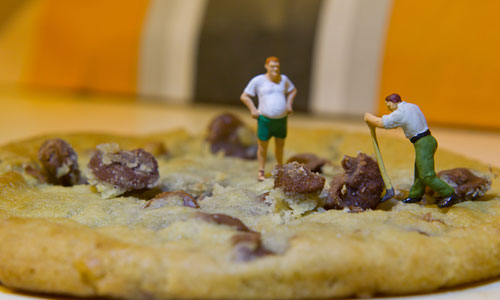 This man would really work well since his boss is watching him dig.
One Step Beyond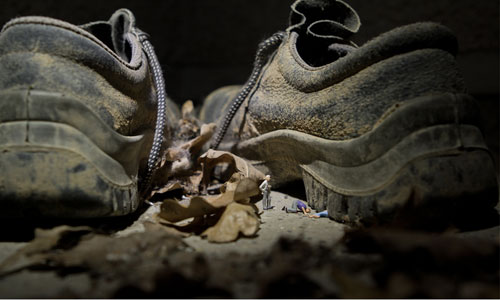 Oh! Someone's under the big shoe! They would certainly need help.
Aren't these cute and very imaginative? Every photo certainly tells a unique story. Jens said that although he is just having fun while working, some photos also try to convey some emotion to those seeing it. He said , "I pretty much like the idea of making people smile that I don't even know", expressing how happy he is to see other people enjoy his work as well. It would certainly be very fulfilling for an artist to be appreciated by others. Well, these photos are actually not that simple to take. It would be a challenge on how to take a shot of very small subjects especially when you are also in a small location. Jens mentioned that most of the pictures are taken at his home "where the challenges are very predictable and consist mainly of being concentrated and patient enough to put the little people in place and flexible enough to get camera, tripod and his self in the small gap between fridge and wall to get the right angle for the photo." When he takes shots outdoors, some people are bewildered at why he is lying flat on the street. You can just imagine how to take a photo of subjects 2cm. high.
Well, the challenges Jens encounter while working might not be obvious in his works because what we can see are the beautiful angles of every photo. This manifest that Nadir's Big Chance begun when these tiny Preiser toys started posing in front the camera and played the roles Jens had given them. Actually, this is Jens's big chance to inspire other photographers to be more creative in their works and to come up with how they can best express their ideas and emotions through photos. This is also Jens's big chance to motivate aspiring newbie photographers and Jens's big chance to paint a big smile on our faces. Like Neil Armstrong's words, Jens's work can be called as "one small image of a man, one giant smile for mankind."