Every time we see artworks with contrasts and unique forms in it, it would remind us of paintings in galleries and other exhibits. Paintings like this looks very artistic especially that one has to play well with shades, lines and shapes. But it isn't just the gallery who have these kind of art works displayed because it is also seen in commercial ads and other printed items. Today, we will feature a designer and artist who have this kind of style.
Riccardo Guasco is an illustrator and a painter working with a variety of styles and mediums – ink, watercolor, acrylic, Chinese brush and also digital illustrations. His works are influenced by movements such as Cubism and Futurism and artists like Picasso and Munari with an impressive perspective of shapes and forms. Riccardo, who is from the town of Casale Monferrato in the North-West of Italy has illustrations that appear on advertising campaigns, magazines, books, hats and bicycles.
La Tempesta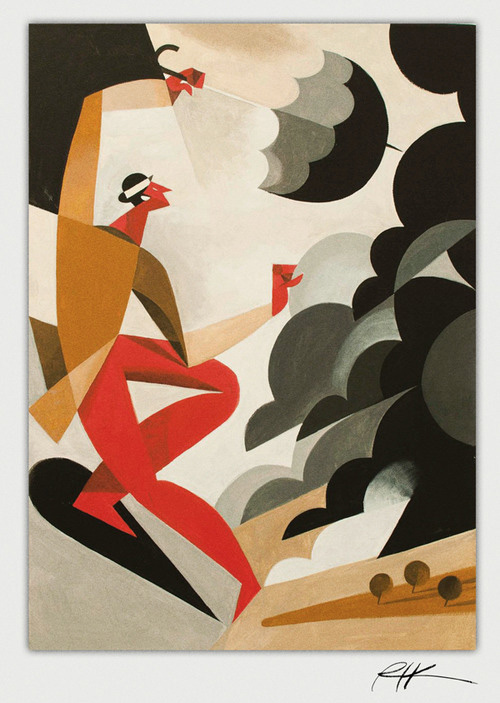 The man appears like dancing amidst the strong tempest that he tries to shield with an umbrella.
LNG Liquified Gas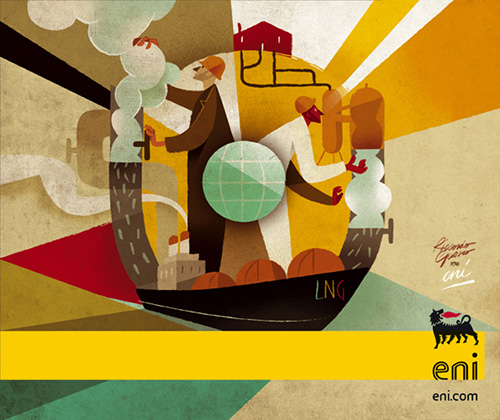 We like how Riccardo played with colors in this ad for a liquefied gas.
Milano Bicycle Festival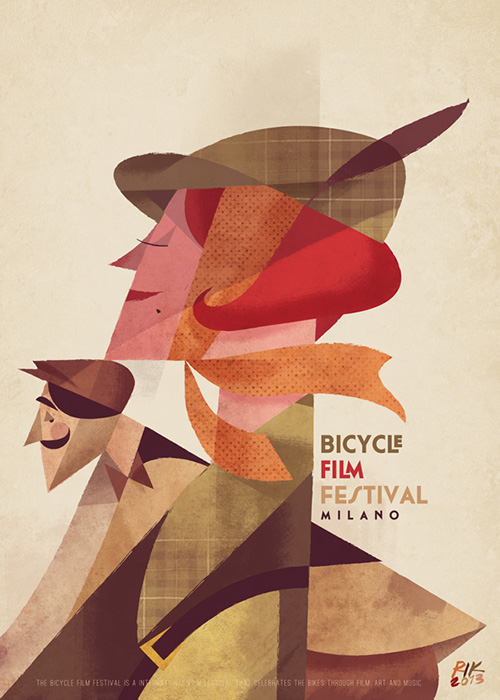 A poster for the Milano Bicycle Film Festival showing a man and a woman who are riding their bicycles although the bikes don't show.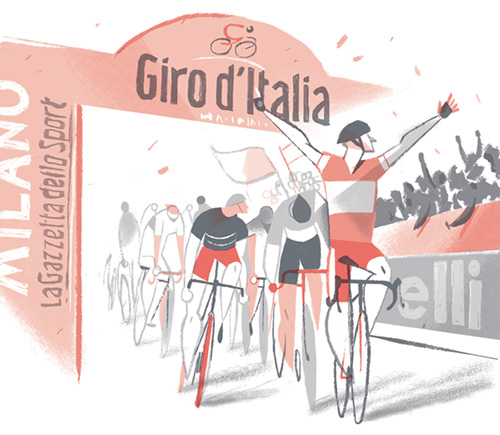 This was for the same festival but this was printed on a magazine which we will see below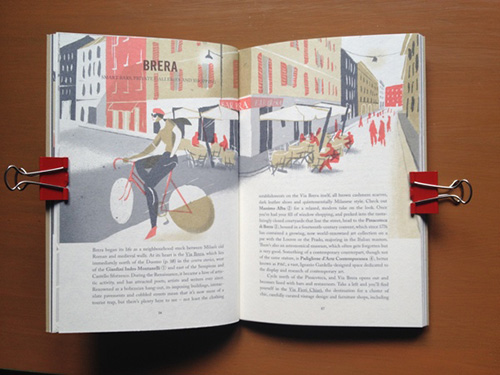 This is how the magazine looked like with the artwork of Riccardo. Don't you love the muted colors used in it?
Coppi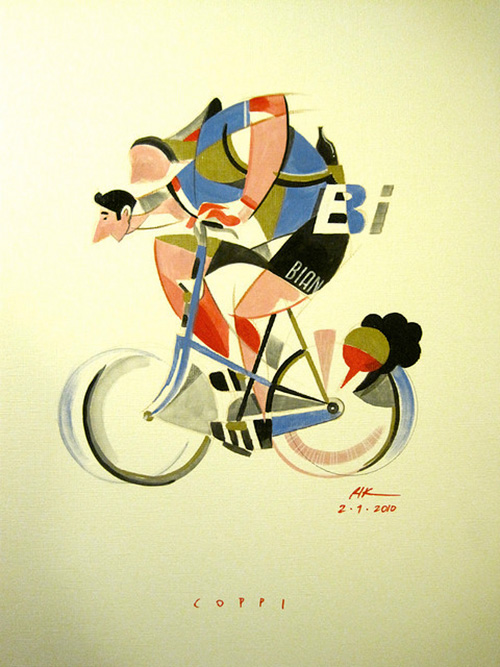 Well, another bicycle themed artwork. Take a look at how the colors were used in from orange, green and blue.
Maggio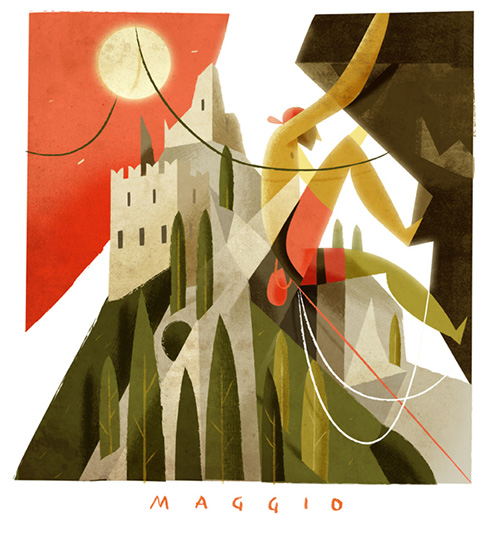 This is part of a calendar design. The one shown here is for the March calendar.
Settembre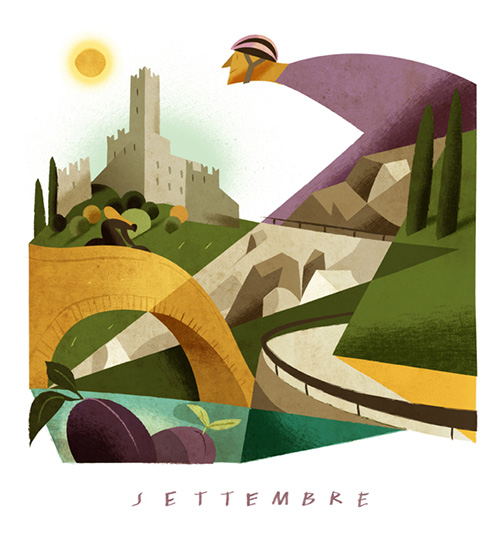 While this one is for September with another biker.
Dicembre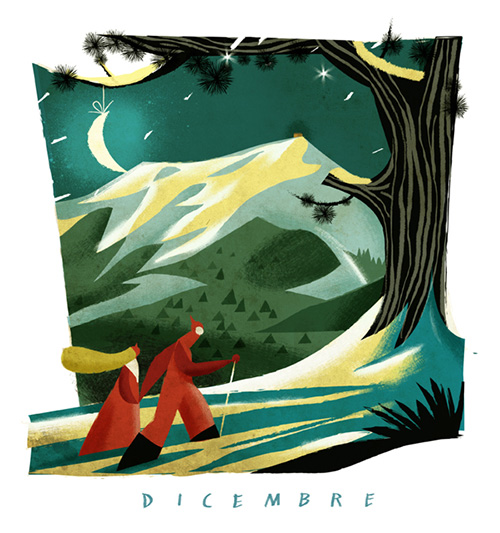 And this is for December with is quite obvious of the scene depicted in it.
Le Cinque Terre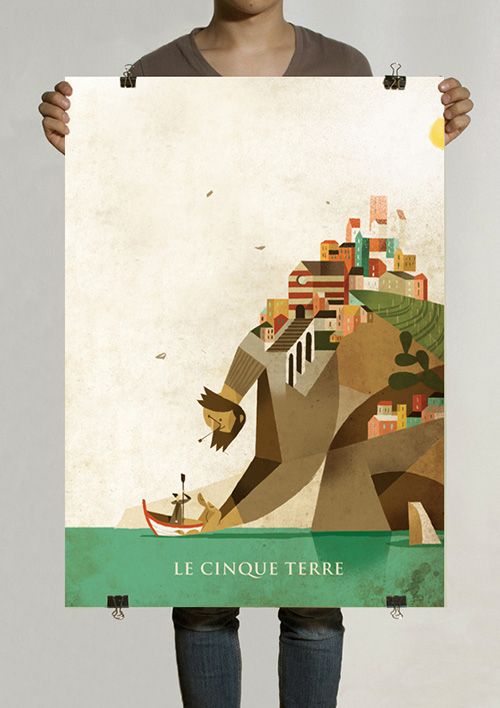 We like the concept of this one with a giant who seem to carry everything while holding a boat.
Love in the Time of Street Art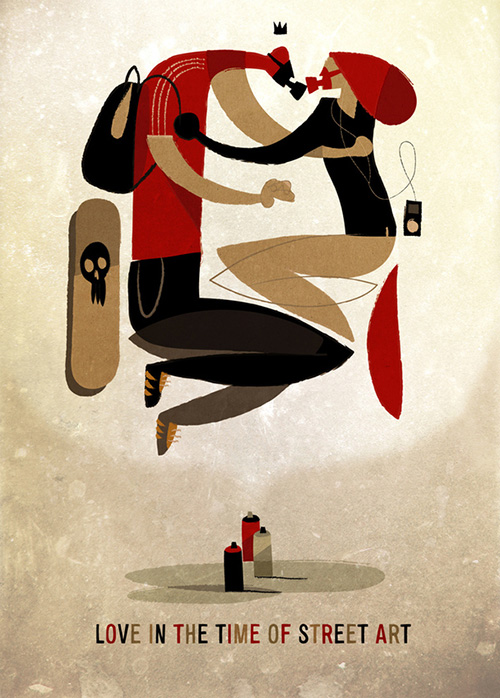 Obviously these people portrayed here are street artists and lovers at the same time.
Bird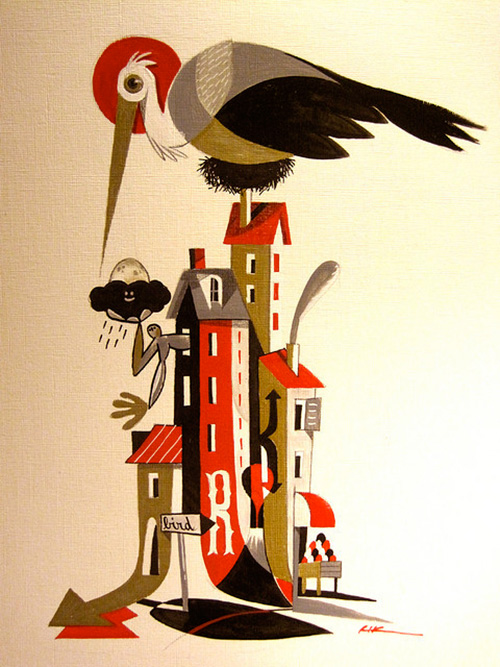 A painting featuring a bird which is limited to four colors but turned out to be interesting.
Jazit Fest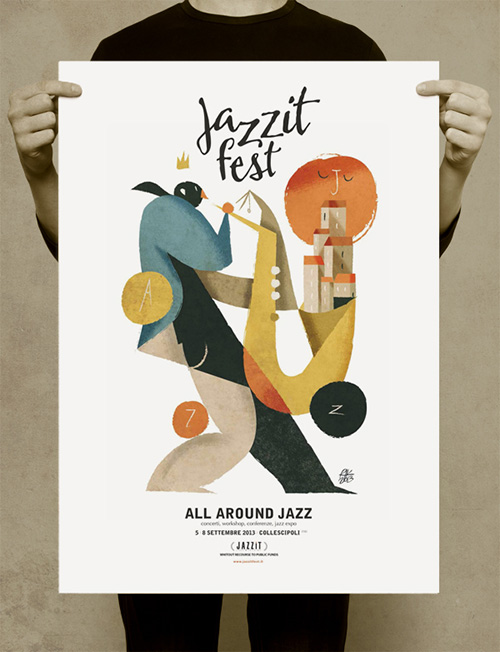 A poster for a Jazz festival showing a man with a saxophone.
Bitter Campad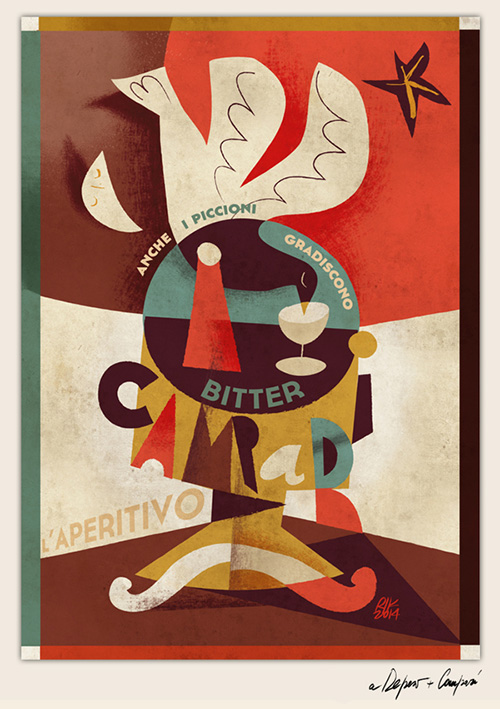 Can you tell us what you can see in this poster aside from the texts?
Save the Arctic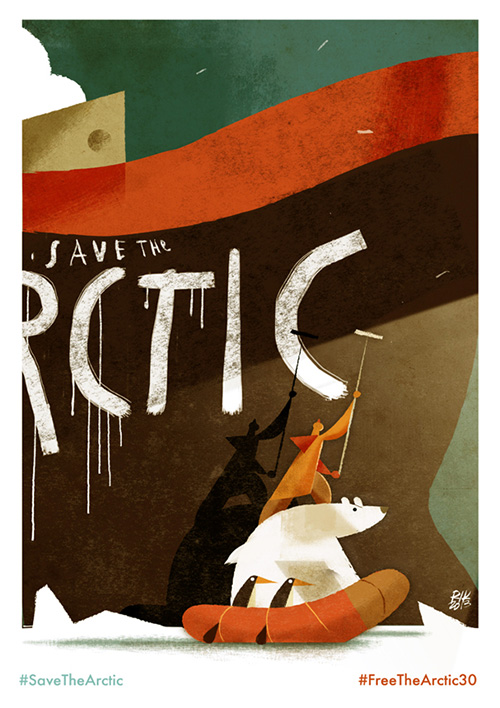 An artwork that supports the Free the Arctic 30. The symbolism used here is obvious from the polar bear to the ship.
The Kiss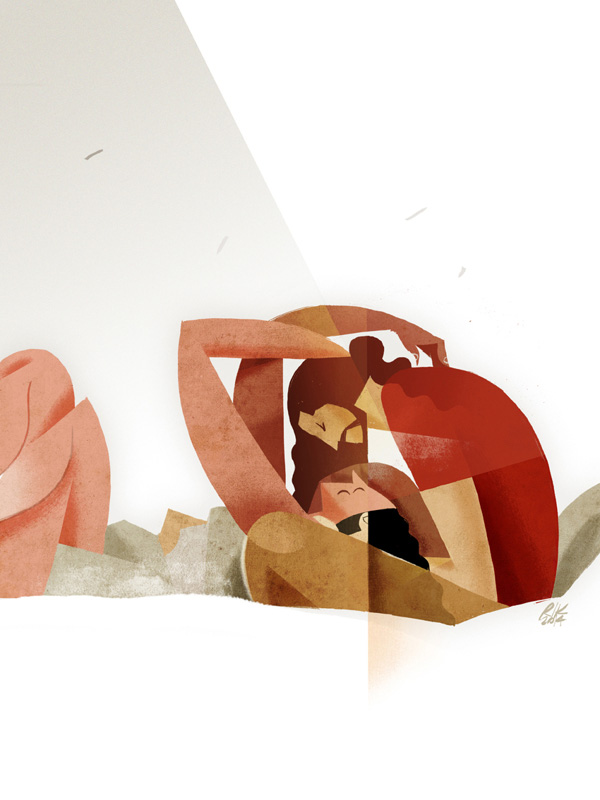 We know you can think of a familiar character from that man but we guess you are wrong for this one portrays an act of love through a kiss.
Now tell us what you think of the above works from Riccardo Guasco. Marvelous, right? Only a few people could work on art on this manner but like what they said, each of one has a distinct style and Guasco just had his own style setting him apart from the rest of the artists. One look at his outputs will easily make you recognize that it is a result of his very hands.