Our previous post compiled realistic and unique Venom Artworks.Today, another set of artworks is compiled in connection with Venom. Carnage, also known as Cletus Kasady is a fictional character and a supervillain in the Marvel Comics Universe. The symbiote is the offspring of Venom and who enters Kasady's bloodstream through a cut and bonds with his blood, transforming him into Carnage. Kasady is supplied to have a troubled childhood which involves into a series of cold-blooded murders and arson. It was during his brutal years at St. Estes Home for Boys, that Kasady acquired his philosophy that life was essentially meaningless and futile, that "laws are only words" and came to see the spreading of chaos through random, unpatterned bloodshed as "the ultimate freedom." After bonding with Kasady, Carnage became one of Spider Man's most powerful enemy.
20 Carnage Artworks is showcased and compiled in this next post to give you another set of inspiring and realistic artworks. See how these images have become into masterpiece. Get inspired!!!
You may want to take a look at the following related articles:
Carnage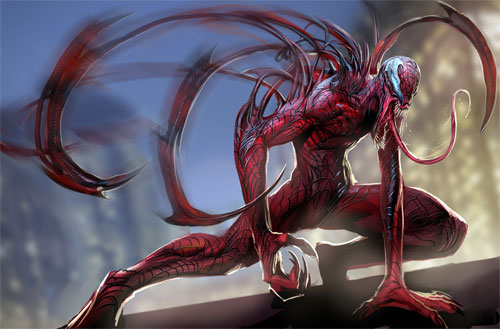 By: nebezial
Source
Total Carnage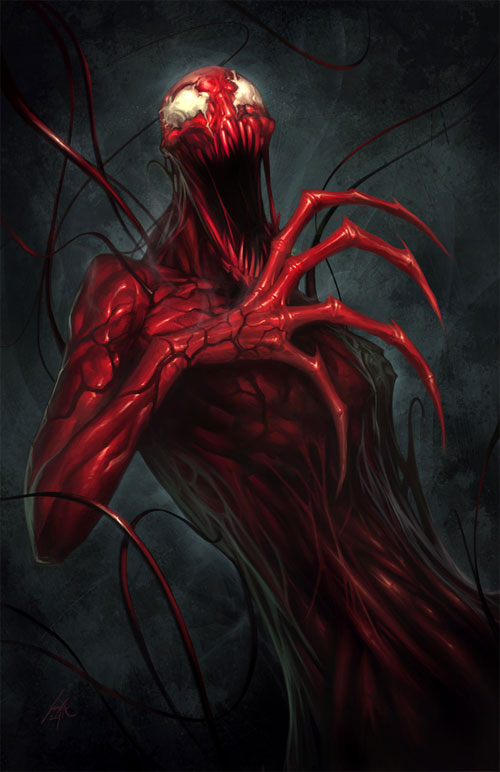 By: 343GuiltySpark
Source
Carnage 5 Cover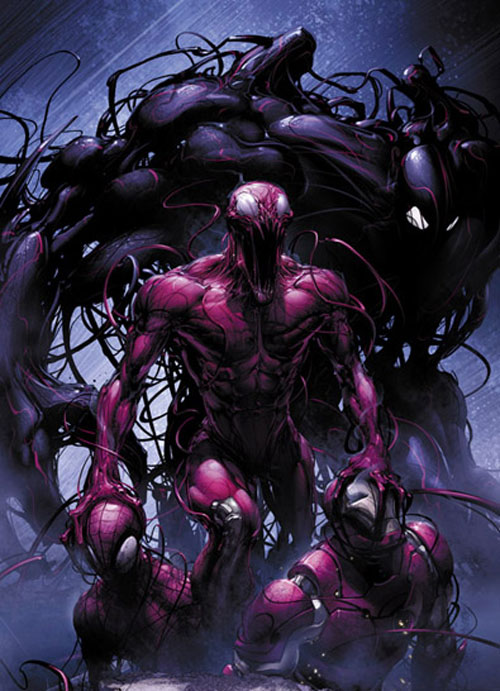 By: HeyCat
Source
Carnage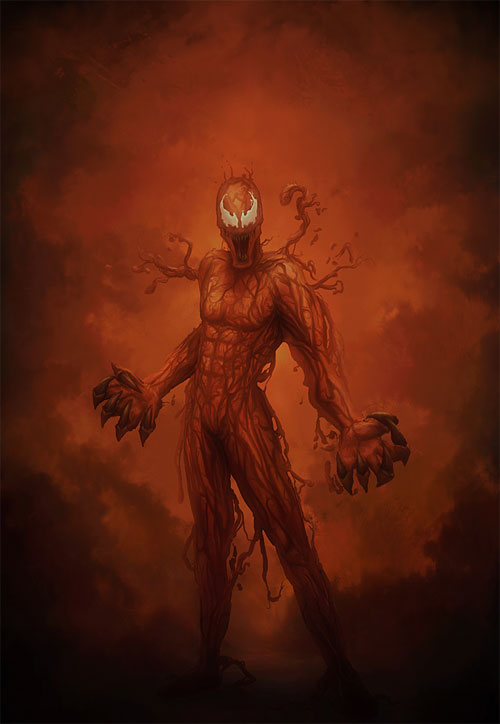 By: Wraifen
Source
Carnage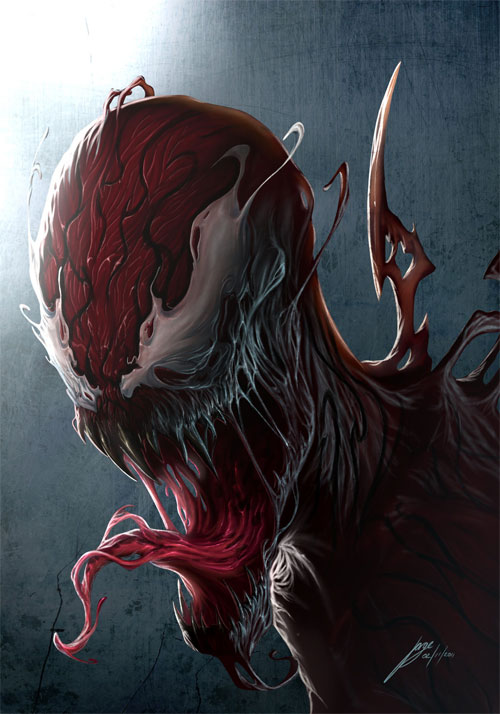 By: soul-drawer
Source
Carnage #2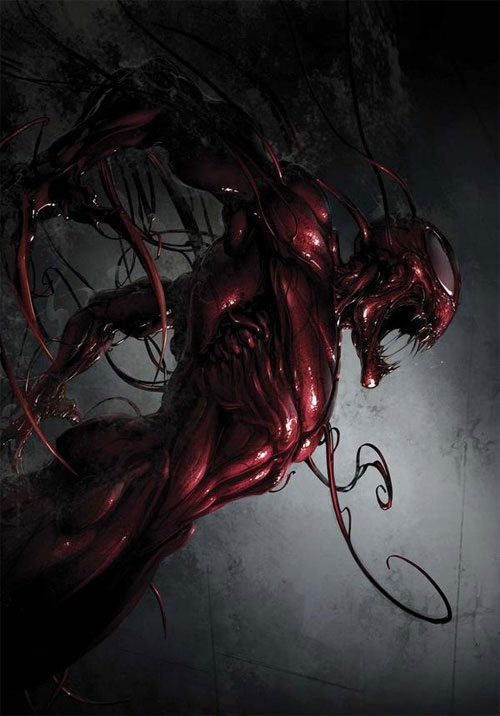 By: Clayton Crain
Source
Venom vs Carnage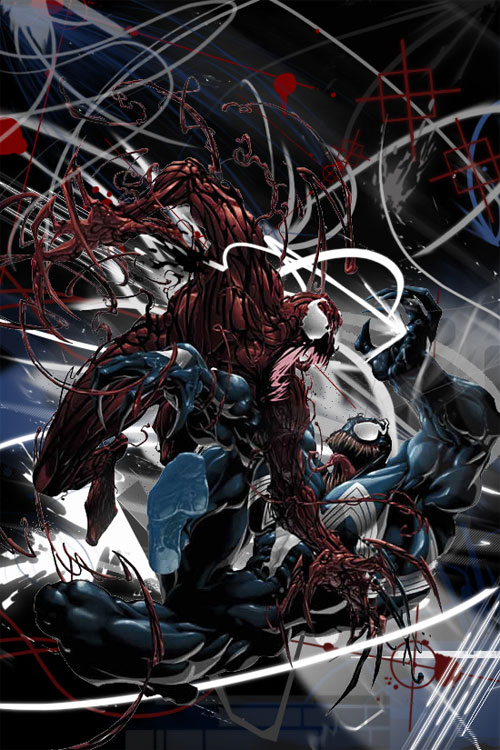 By: Pandaxninja
Source
Carnage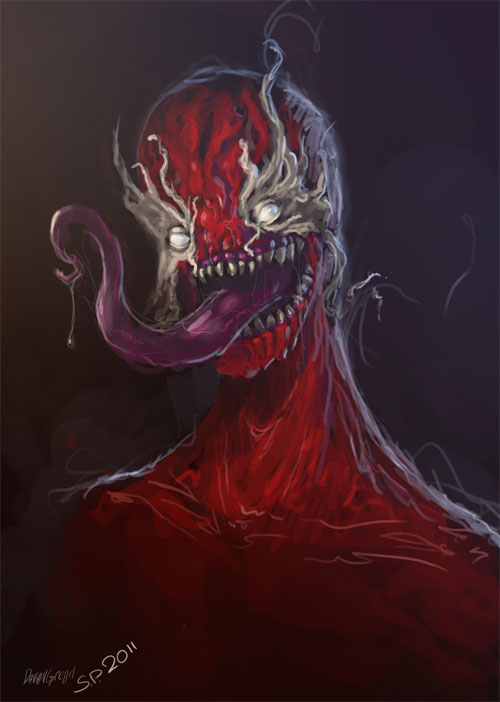 By: Deviangread
Source
Tangled In a Web of Carnage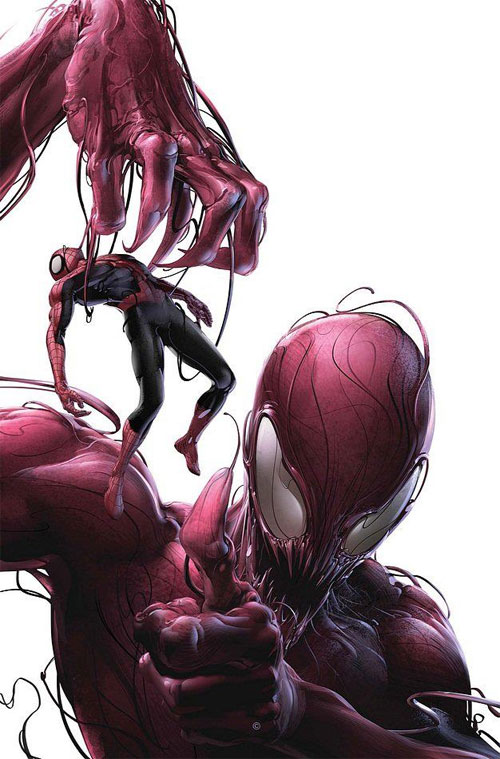 By: GRIDALIEN
Source
Carnage 4 cover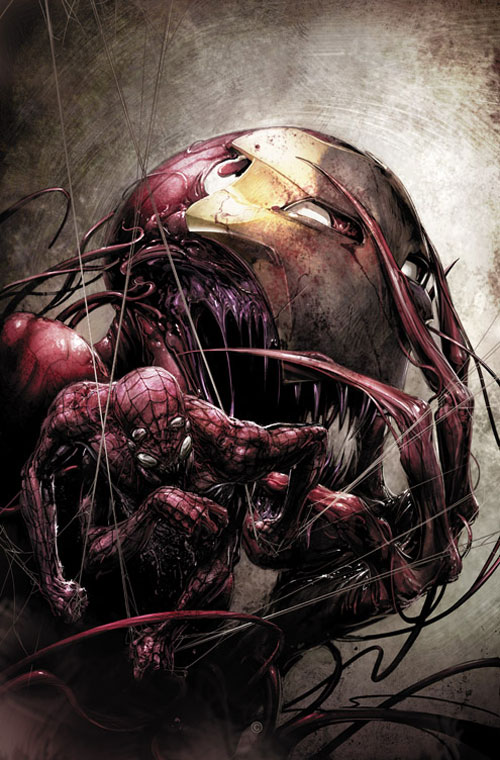 By: HeyCat
Source
Carnage and Cockatiels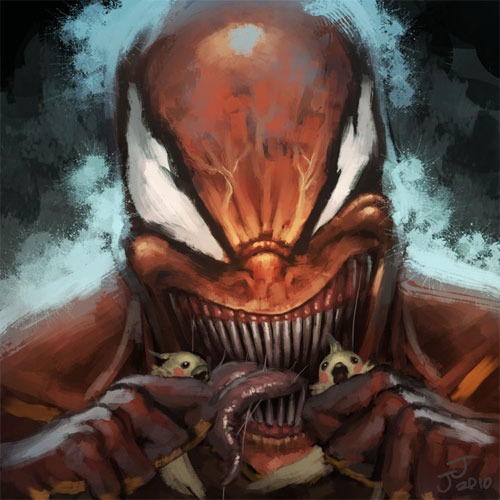 By: chichapie
Source
Carnage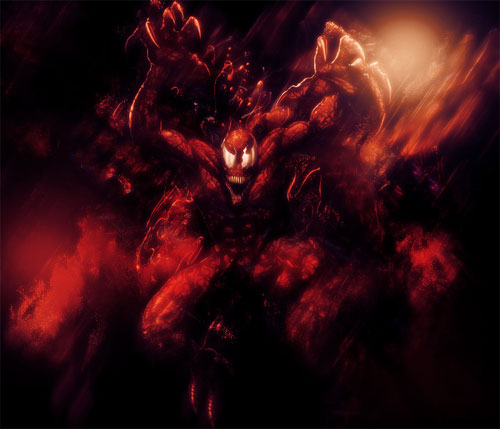 By: Sozaku
Source
Maximum Carnage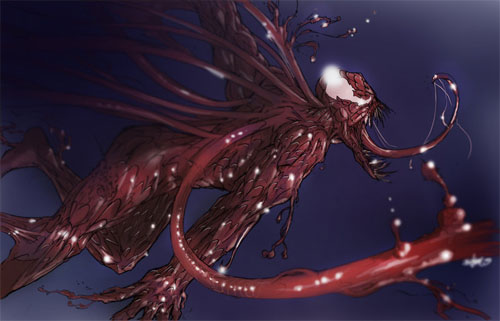 By: 5exer
Source
Good morning, beautiful…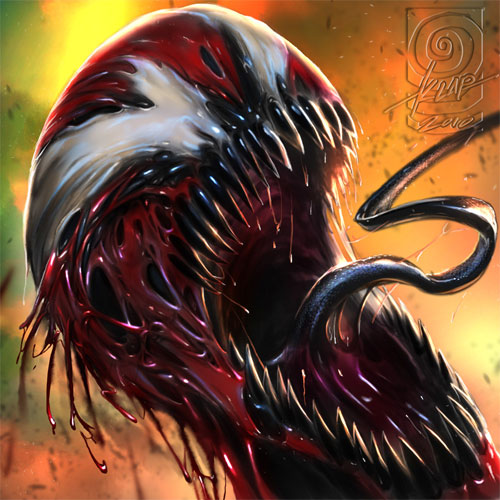 By: scarypet
Source
Spider-Man SD 2010_suite_03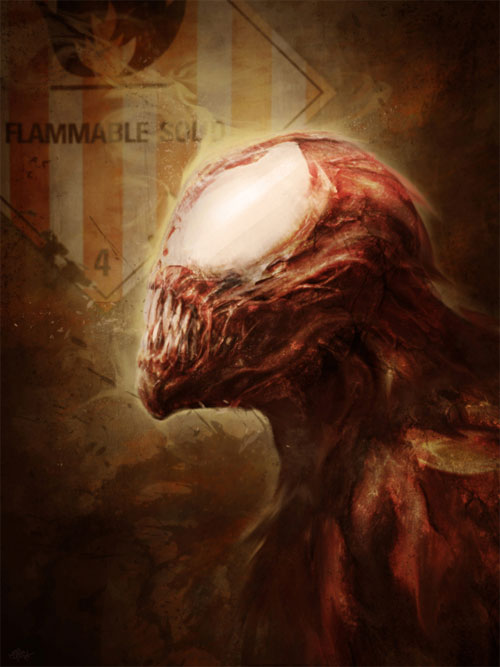 By: duster132
Source
MaD family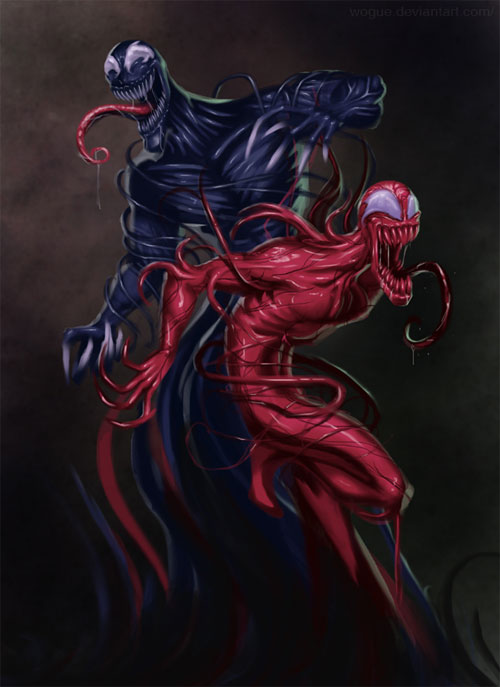 By: Wogue
Source
DeaDly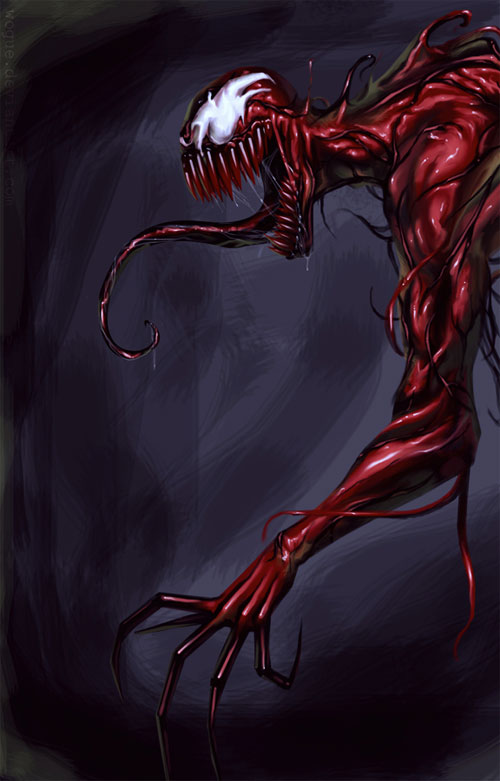 By: Wogue
Source
Carnage #3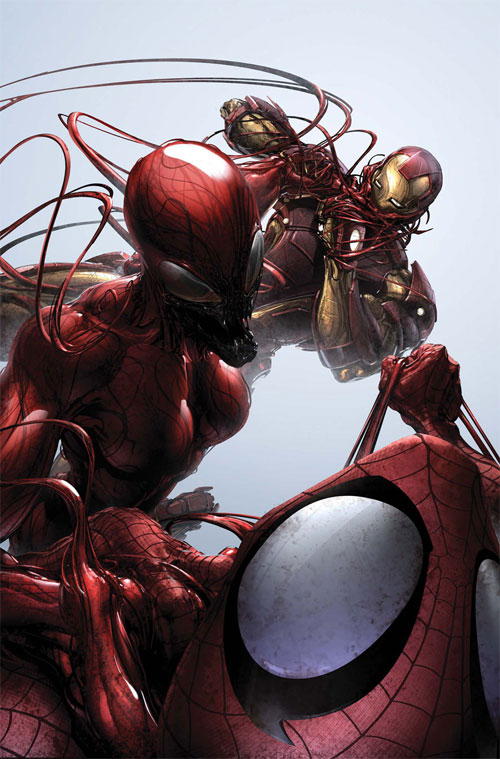 By: xerox_kitty
Source
Venom Vs. Carnage
Carnage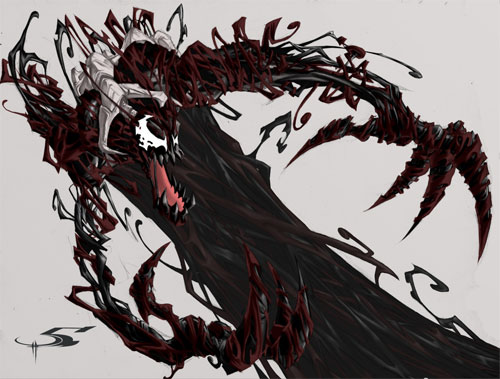 By: yellow-five
Source
Most comic characters are pretty interesting. May they be from infamous series or not, they are all worth a look. Share to us any characters you find interesting and would like to be showcased. Who knows, they may get you inspired!!!