With the thousands of design blogs that one can see in the internet, it would be quite hard for the users to look for which one they really need. But it is not hard for them to look for sites that can certainly be trusted. One glance at it and the users know that the site is trustworthy or not. Hence, the challenge for design blog owners on how they can build trust arises. This way, they can keep their visitors and lessen bounce rates, thus, having a more successful design blog.
Building trust on your design blog should be on the top priority for it is the primary way to win the hearts of the users. Your design blog won't be successful if you could not get the audience's trust on first look. It is not actually hard to keep the user's trust. There are a few things that you have to take note of in order to reach that goal. So, today, we will give you some tips on how you can build trust for your design blog. Try to look into these:
1. Have good website usability.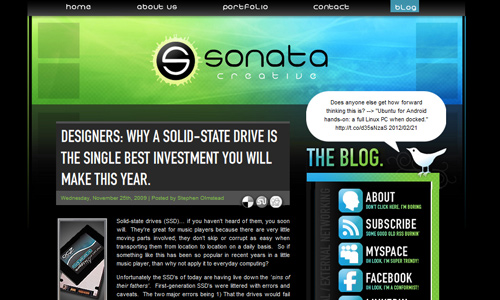 It is very necessary to have good usability so that the users can immediately get what they are looking for. Make it easy for them to access information from your design blog because if they find it hard to navigate your site, it would be worthless for them and they would consider it a waste of time.
2. Have an appealing web design.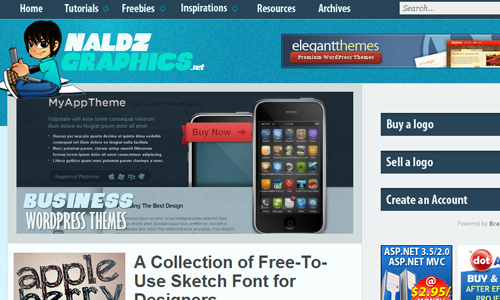 Image: Naldz Graphics
Having a good web design is important to build trust for your website. A good design shows professionalism for it is not easy to achieve a website that is attractive. Once you are able to give a good quality of design, it means that you are on the higher level and your standards to design are high. Having an appealing website also arise the interests of the users to check the contents of your site.
3. Have an About Page.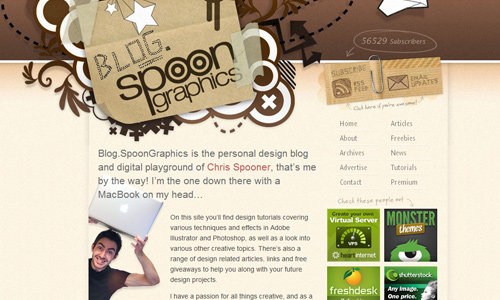 Image: Spoon Graphics
The visitors would certainly like to know what your site. You cannot just talk about yourself and your site anywhere in the site. The right place is an "About Page". In that page, tell about what the site is, who are the people behind it and other things which you think the visitors would like to know. You can also add your line of interest pertaining to design and what are the things that you do regarding design.
4. Have a Contact Page.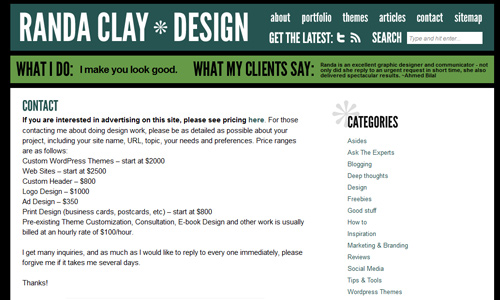 Image: Randa Clay
A contact page will help the visitors to connect with you. If they have questions, feedbacks and other things, they can send you a message in an easy manner. You can let the users place their email address so that you can also respond to their queries. Make it easy for them to contact you by not requiring too many information that are no longer necessary. This can also show that the website is legitimate. You can make a creative contact form that looks attractive.
5. Have strong privacy policy.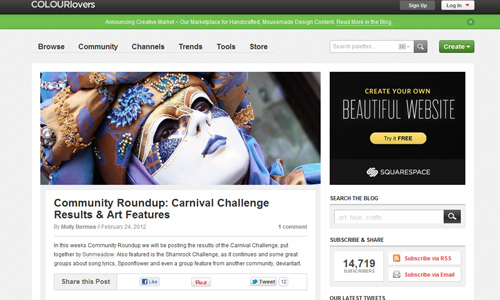 Image: Colour Lovers
Ensure your visitors that the personal info they will give you are kept private. If you offer certain services, you have to show them that you can be trusted in terms of money matters. Have convenient and trusted payment services. And ensure them also that every data they give you are only for business purposes and you won't be divulging any of them to other parties.
6. Always tell the truth.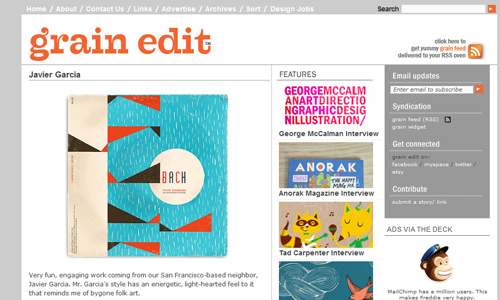 Image: Grain Edit
Everything in your website should be real. If users find out that you are lying about the things you post, they will no longer trust you. So, do not copy the contents of other's blog and make it your own. Avoid plagiarism for it will harm your site's reputation and users will not trust you. If you are offering design services, be sure that every transaction is real and you do according to what you and your client have agreed upon.
7. Show your social networking profiles.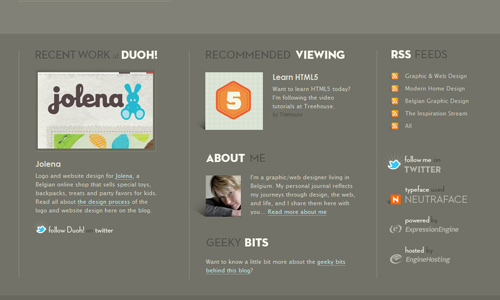 Image: Veerle.Duoh
Doing so gives them the assurance that you are real and legitimate. This can also let the users know more about you. This way, they will trust you and your website. Show the users who you really are. Building a personal brand is also important in order to gain the trust of the visitors.
8. Respond to comments.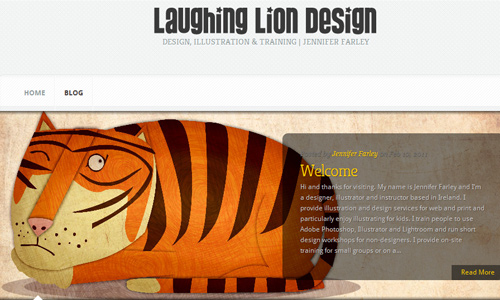 Image: Laughing Lion Design
For your comment section, see to it that you are able to respond to their comments. These comments are manifestations that some readers really took the time to read and say something about your contents. If you do not respond to them, they will feel unappreciated. There is also a greater chance that if you respond to the comments, more people will be leaving comments.
9. Post testimonials.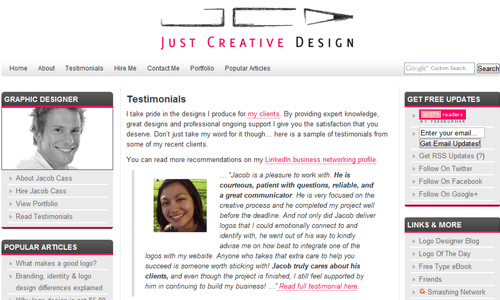 Image: Just Creative
It would be better to let the people know what others think about you. Post testimonials from satisfied clients for this can give prospect clients the assurance that your site is trusted and the services you offer are of high quality. Personal testimonials are more convincing for it is an honest opinion of a person who has tried your product or service.
10. Post reviews.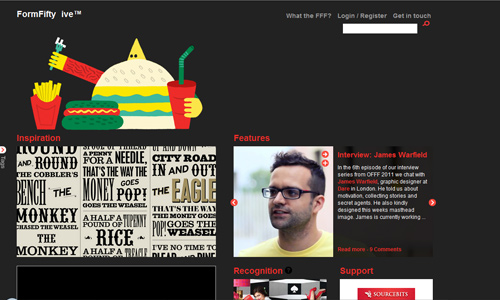 Image: Form Fifty Five
Reviews are also another good way to show the users that your website can be trusted. You can request some sites to write a review about your website. Or you may request reviews from magazines and others. If the visitors can see the review, they will surely visit your site.
11. Have a unique personality.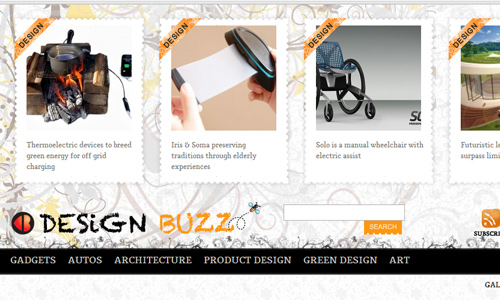 Image: Design Buzz
A website should have its own personality. You can make it unique by placing personal touches to it. This makes your site have a human element in it which can make it look more trustworthy. Your design, writing styles, pictures and others can give personality to your website.
12. Post original contents regularly.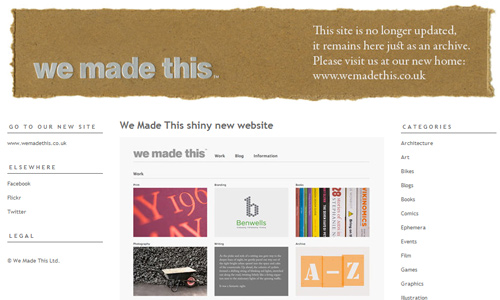 Image: We Made This
Your visitors will know that your site is active if you will regularly post contents. Also, it can show that you are taking good care of your site which means that you can also take good care of your clients as well. What you post can show the kind of person. You should also post original contents because if you steal other's work, no one will trust you.
It's Your Turn Now
Well, it is not that hard as you think it is. If you have attained the 12 things we had above, then you are in the right path to get the hearts of the users and maybe by now, you have increased traffic already. Above all, build good relationships with your clients by merely interacting with them for this can give you more assurance of a long term trust. Can you share to us some things that you do to gain trust from users?