Dolls are one of the most loved toys after teddy bears. Kids and adults alike have developed fondness to dolls. Some are even collecting them. The good thing about dolls is that they can be dressed and can also be great for displays. There are various types of dolls. There are 18" dolls that appear like babies which include American dolls, Carpatina dolls and others. There are also fashion dolls like the Barbie and Moxie Girlz. The latest crazes today are the Lalaloopsy dolls and Monster High dolls. Most of these dolls are expensive and collecting them is a totally expensive hobby.
Aside from just playing and dressing these dolls, you can also take pictures of them. Well, why not? These lovely toys can look great especially if the dolls have well chiseled faces. But you don't just shot in any manner you like. That is why we have here some tips to help you with your doll photography. Photos of your dolls can also be a good collection. You will surely be pleased to see them in lovely photographs. Consider the tips below:
1. Choose your doll.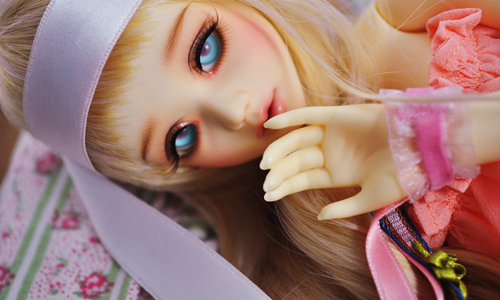 Image: Chu-Boo
There are different types of dolls. It is up to you what you want to photograph but it would be best if you choose dolls that you truly like. This way, you will have a good time taking pictures. You will surely enjoy taking photos of something you love. If you have a doll collection, then you would have a variety of subjects to work on.
2. Create stories.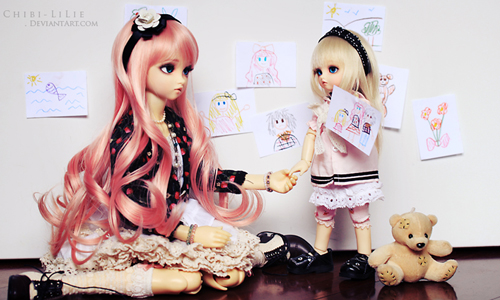 Image: Chibi-lilie
It would be fun to create a story with your pictures. You can dress up your dolls and place them in settings that can tell a story. You can even add some props into it and some doll furniture. Doing this will make your photos look lovely and unique. Be creative with your shots and you will enjoy what you are doing.
3. Choose backgrounds.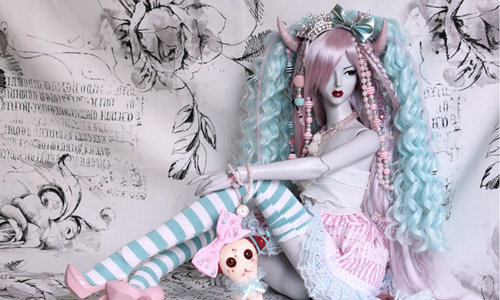 Image: Sarqq
A photo's background is always important. For your doll photography, choose a background that will look good and appear right with the kind of setting you want. You can use printed wrappers or available fabrics. Fabrics can also add texture to your photos and would make your dolls look even lovelier.
4. Try interesting angles.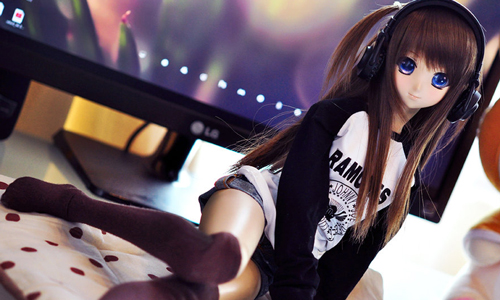 Image: MrMVP
Even your doll can look good if you try various angles. Look for angles that make them cuter and prettier. But you can always do the shot with these toys facing the camera. However, if you try to experiment, you will realize that your subject has more beauty that you think it has. Some subjects look more appealing in photos if you get the right angle.
5. Get closer.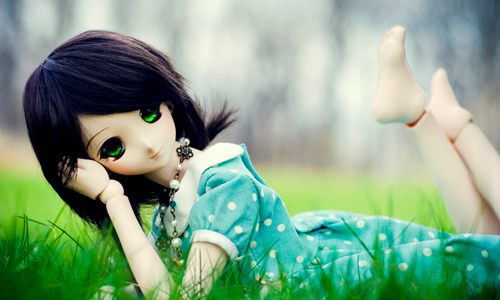 Image: Knibitz
Do not leave a large amount of space around the doll. Get closer to it that your doll will look larger in the photos which can also make them appear alive. Aside from taking pictures of the entire doll or of the entire set-up, you can also get closer to the doll. Try to focus on the doll's face and you will be amazed to see some emotion in it.
6. Use a tripod.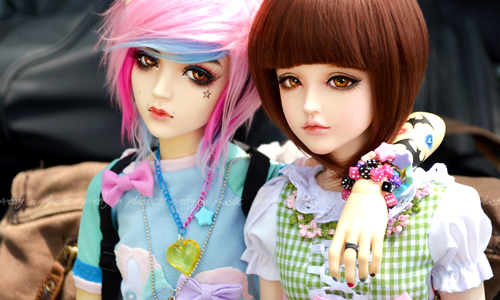 Image: Prettyinplastic
Using a tripod can help you get a good photo. This will save you from getting a blurred image as a result of shaking. You will have a sharp image and you will be able to work better with your photography. Well, you might say that you do not need to use one because dolls don't move but a small shake can still blur your image. It would be smart to use one.
7. Get them dressed.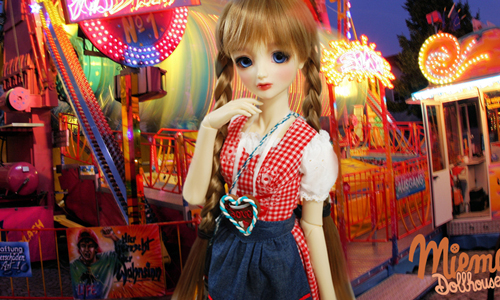 Image: Miema Dollhouse
There are thousands of ways to dress your doll and make them look great. You can buy clothes or make one for them for a photo shoot. And you also need to fix the hair. When we say fix the hair, style the hair! Don't leave the hair running across a doll's face. Your doll would look better with a great hairstyle. Also, make sure you hide the doll stand while taking the picture.
8. Try different focus.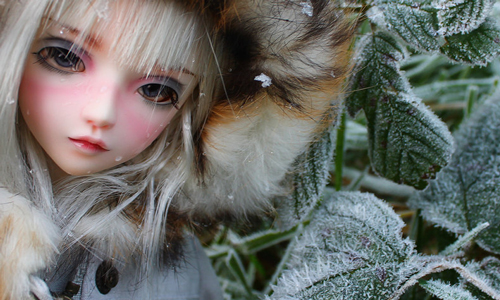 Image: Alyssa-fox
As always, trying different focus can make your photo look more interesting. Why don't you try taking a picture with the focus on a doll's face, feet or hands or just any part of it instead of including the entire body? You can even take pictures of some details in her clothes and accessories.
9. Make sure it is well lighted.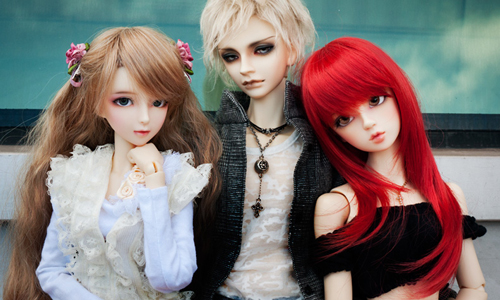 Image: Mouldysweets
Your photo would look bad with shadows on it and if you have a bad lighting. So, light your area well. Lighting might also change the color of your doll. You can just experiment with the lighting or you can go outside and take a picture with natural light to illuminate the dolls. Pictures taken outside will also look great.
10. Edit it.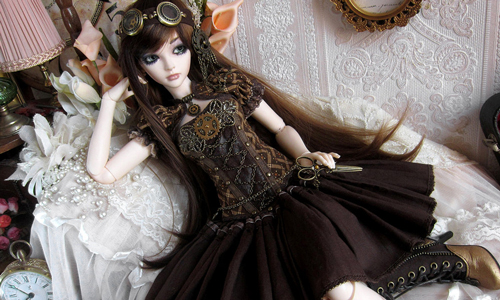 Image: x-EGLANTINE-x
After everything, bring your photos to Adobe Photoshop and other editing software that you are comfortable of using. You can crop it to avoid large areas around the photo. You can also adjust the color balance to correct the color of your doll especially if it looked different due to lighting. Try to check on other imperfections and then you are done!
Doll Photography Inspiration: Fab Dolls Overload!
To inspire you with your photography, why don't you take a look at some doll photos that we have collated for you. Seeing them will surely fuel your creativity and will move you to do more of your doll photography.
Beneath the Stars That Shine So Bright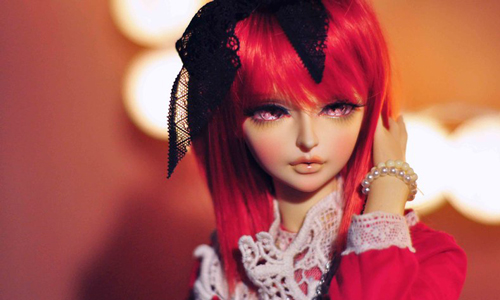 The pouting lips and dreamy pink eyes of this doll in red hair are indeed stunning. It looked even lovelier with the bokeh background.
Image: Lipslock
Studious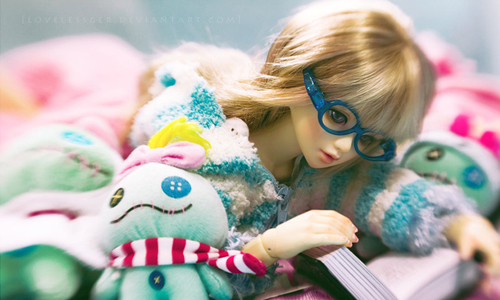 We wonder if the owner of this doll is as studious as her. But the set-up is very creative. The colors also matches well.
Image: Lovelessger
Cold Dream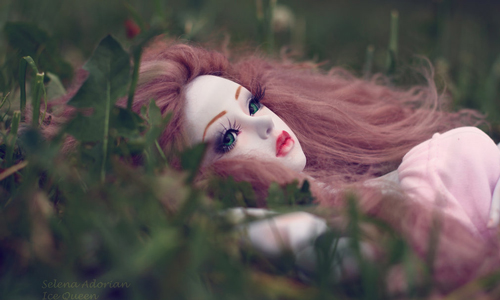 We'd say wow for this! Look at those eyes with long wavy lashes! Anyone can fall for this beauty.
Image: SelenaAdorian
Prudence Revisited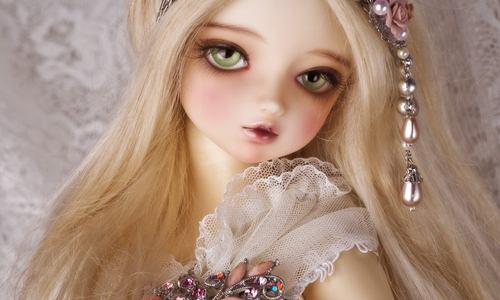 Super cute and gorgeous isn't she? The photographer did a good job with the focus.
Image: Sassystrawberry
Splash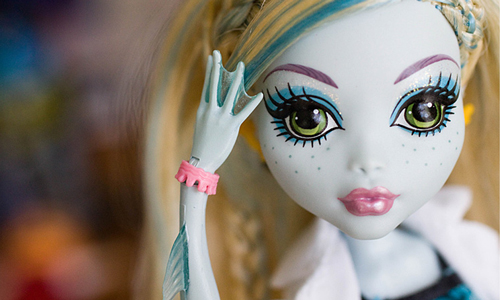 This is a Monster High doll which is kinda fish inspired.
Image: Onnawufei
Favorite Pastime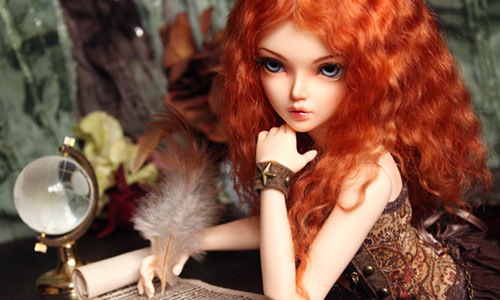 Writing is her favorite past time. But aside from that, here hair is so beautiful especially with her brown dress to pair with it.
Image: Kimirra Bjd
53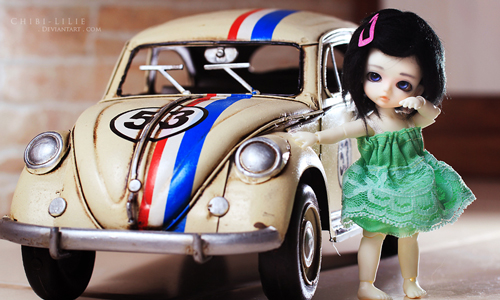 Oh! Isn't she so cute? This little baby doll is surely filled with cuteness that would make you pick her up for a hug!
Image: Chibi-lilie
Little Bundles of Joy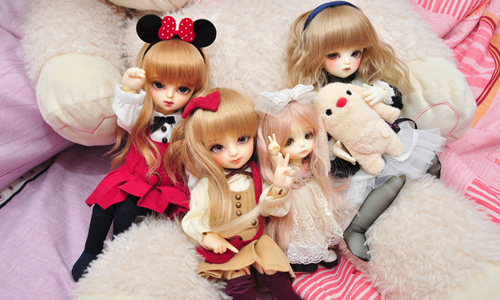 One cute baby doll isn't enough because there is more here! Seated on a teddy bear, the four cuties are very lovely.
Image: Lipslock
Headphone Girls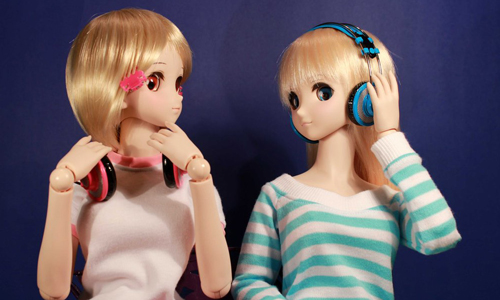 How about winding up with a friend by listening to music?
Image: AnimatorAR
The First Snow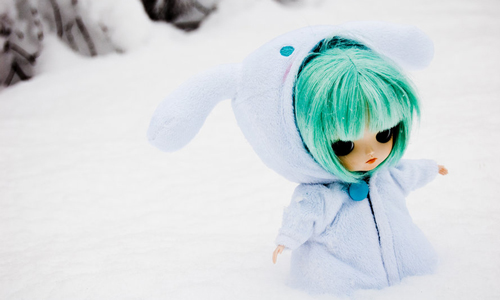 Trying to walk in the snow while wrapped in a comfy and warm suit. This baby doll would have lots of stories to tell when she gets home.
Image: thojseen.deviantart.com
New friend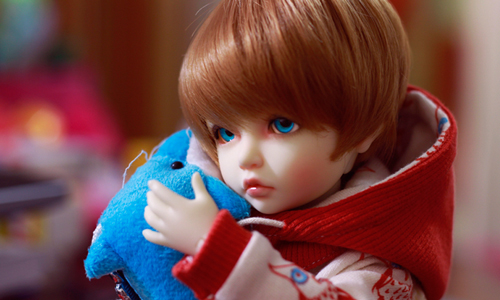 His eyes match the color of his dolphin stuffed toy. This little boy is a cutie!
Image: TaliC-os
Oh My Ladies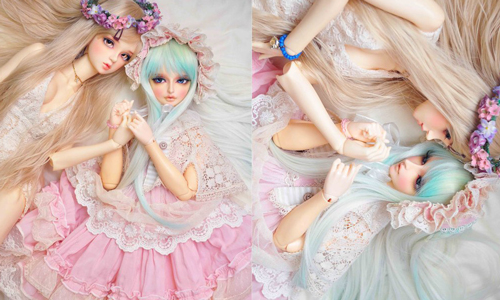 Talk about fashion! These dolls are not just well dressed but are very stunning in laces and flowers.
Image: Lipslock
Sassy Ghoul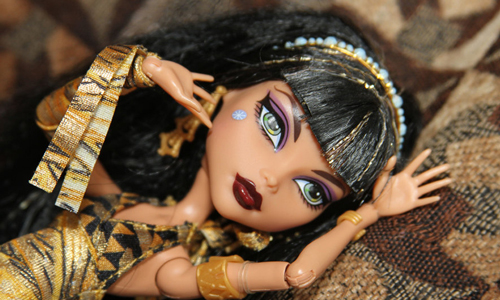 A freaky fab Monster High doll posing to the camera.
Image: sailorfirestar.deviantart.com
Mirror Mirror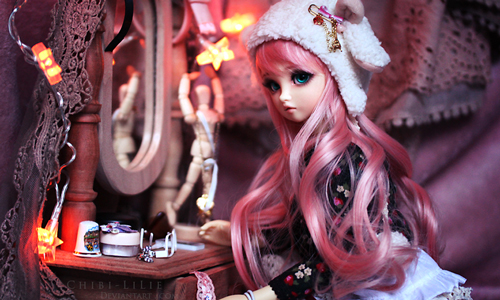 Vanity strikes. A pink haired doll checking herself on the mirror. This setting is great complete with all the accessories and furniture.
Image: Chibi-lilie
Bluefairy Tinyfairy May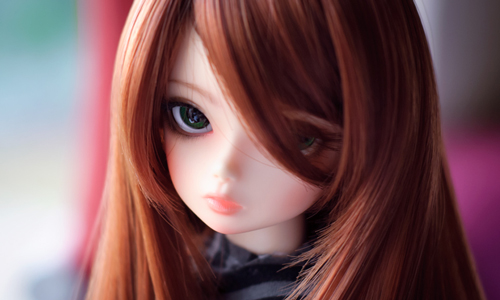 A simple headshot for a lovely doll. The effect of her other eye covered with her bangs is stunning.
Image: Laxurin
Glomp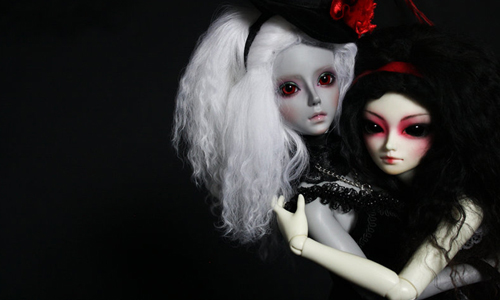 In red, black and white, this is a heart grasping scenario of two fashion dolls.
Image: Karla Chan
Two Nekos 2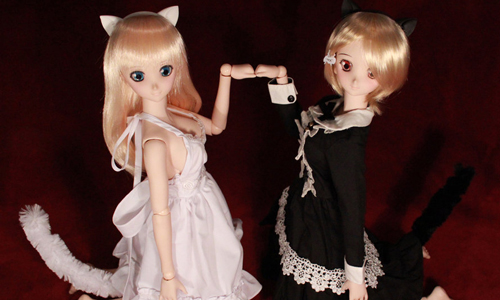 Two happy friends in contrasting black and white attire.
Image: AnimatorAR
Colorful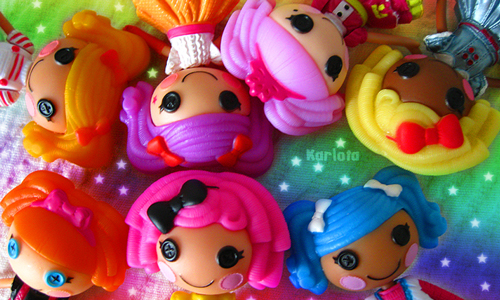 So colorful! These are cute mini Lalaloopsy dolls which were designed based on rug dolls, that explains their button eyes.
Image: Karlota
Thumbelina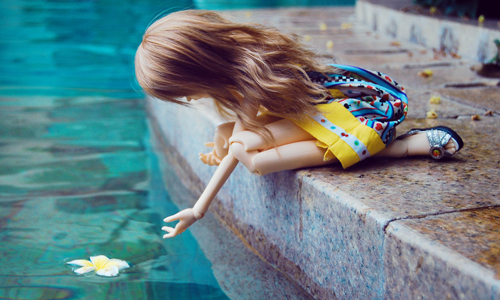 A doll positioned dramatically as she seemingly reaches for the floating flower. Very creative concept!
Image: 4everJulika
Her Doll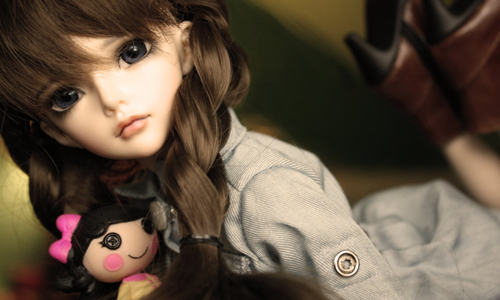 A doll with a doll. This ball jointed doll takes hold of Mini Lalaloopsy Snowy Fairest in her arms. This is indeed a simple image of affection for dolls.
Image: A-Lasting-Dream
It's Your Turn Now
Dolls aren't just resin toys but they are family which explains why they are pampered and well taken care of. Taking photos of your dolls will surely be a fulfilling task because you are doing it with your favorite subject. The best tip that we can give you is to enjoy and love it. Once you love doing it, you will come up with impressive outputs filled with great ideas and creativity like the ones we have shown above. Most of the doll photographers who took those photos are also doll collectors. We are sure that you were blown away with the resin toy beauties you have just seen!