The imagination can certainly bring anyone to different worlds and dimensions. The diversified cosmos of art would allow us to express those creative scenarios that come to our mind. With that, we are able to extend to the greater world the kind of world we have created within us. Whatever others think about may vary but what matters most is that we are able to show a different artistic scene to them through different mediums.
Today, a very talented artist from Saint-Petersburg, Russia will wow us with his digital paintings. Alex Andreyev will bring us to his air world where things the least we expect would levitate. His surreal illustrations do not only show us distinct scenarios but his genius skills in art are also reflected. Hold your breath as we reveal to you some of his masterpieces as part of his "A Separate Reality" series.
Edge City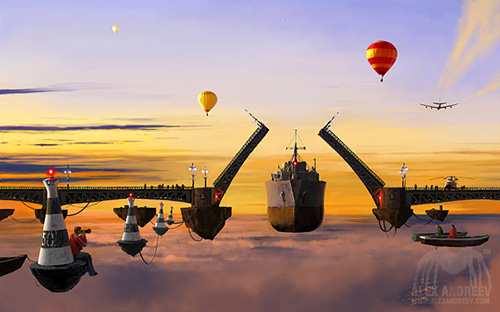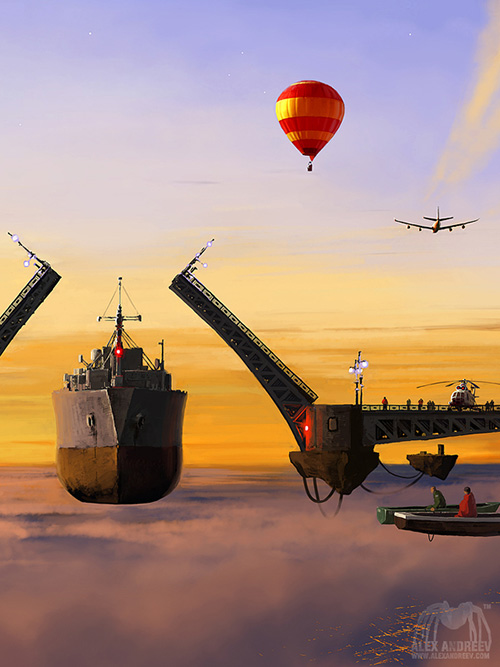 Instead of floating ships on the sea, what we have here are floating ship on the sky together with the hot air balloons!
City P Suburb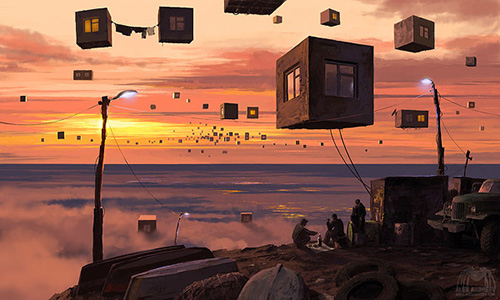 What do you think of cube homes that defy gravity?
Tower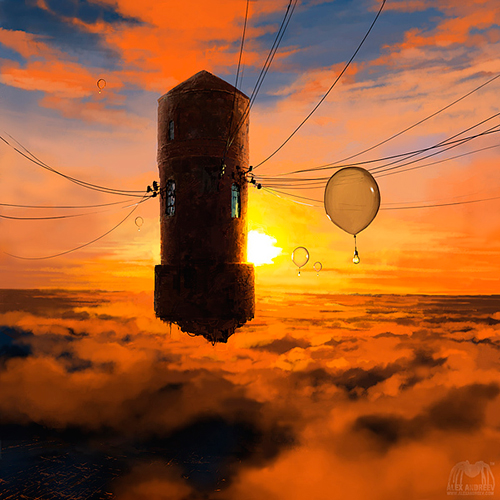 Aside from the nicely done rusty looking structure that floats the setting sun and the clouds are very realistic.
Laputa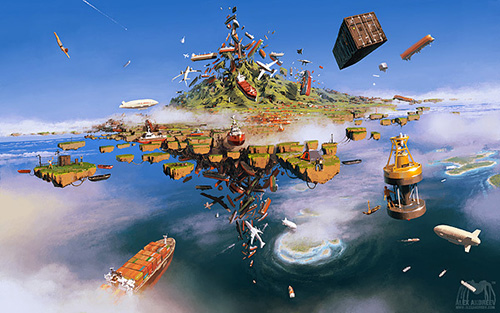 We do not know what came into the island but everything just crumble down and flying!
Last Summer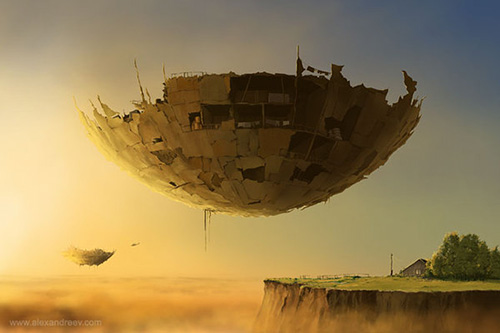 Not sure what these are but the scene looks gloomy and creepy too.
Dawn At Level B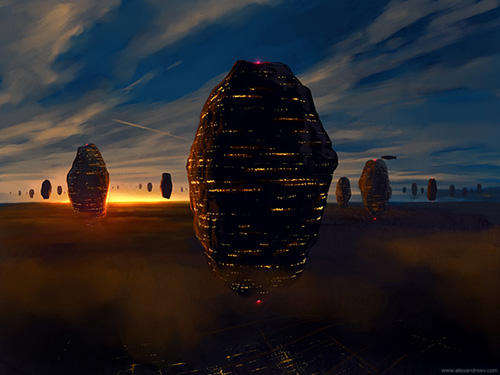 Cool right? The concept for this artwork is like extending the city scene to outer space.
City P Lights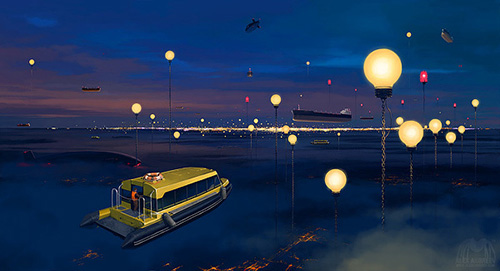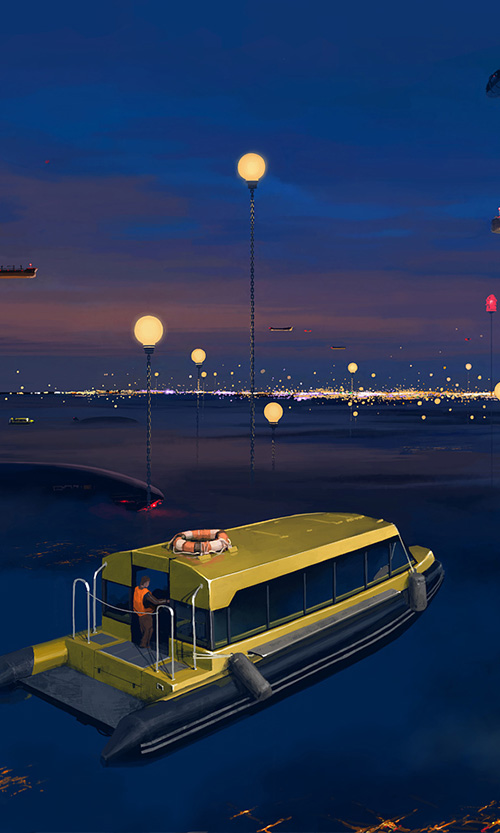 Would you tour in a city of lights like this where the lights float on a chain? Looks interesting, right?
Airport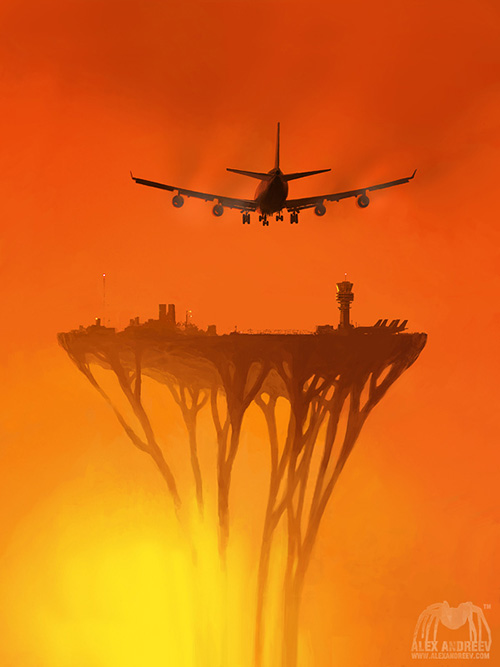 This airport might make you think twice if you're going to get a ride on that plane or not! But this is a creative painting we'd say.
Escape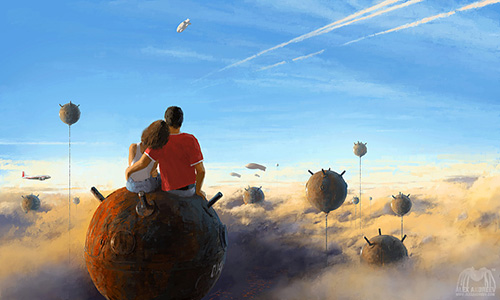 If you are deeply in love, you can go just anywhere for a sweet escape- even to this place!
Utopia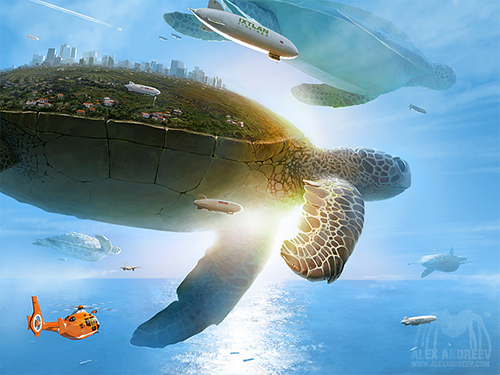 How would you feel if you lived on top of this huge creature?
Station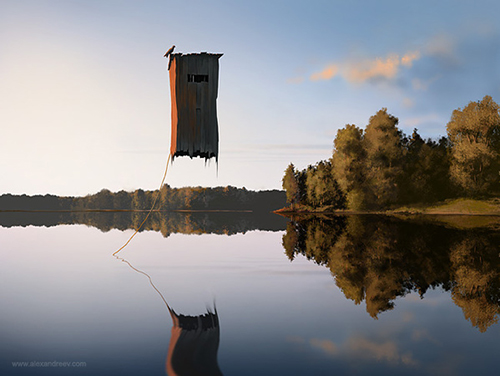 Whatever is the purpose of this station, it sure looks isolated and totally different!
Trap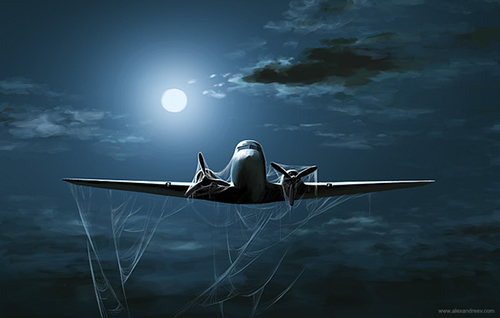 Do you think a spider web is really this sturdy to trap an airplane?
October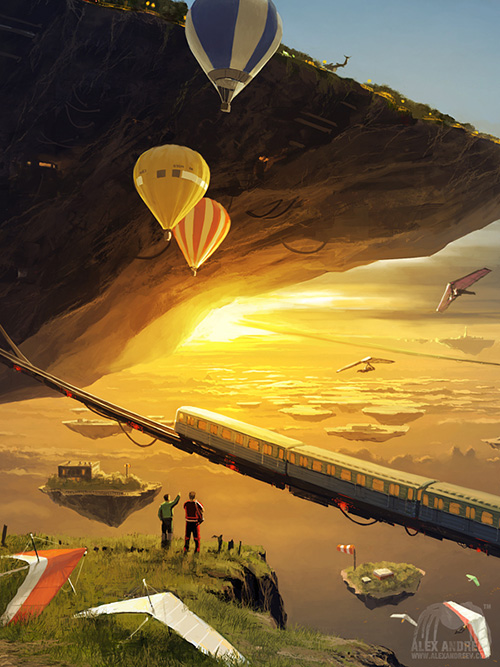 Cities are separated in floating islands. Take a look at the train that runs on cable wires. Weird isn't it?
City P Fortress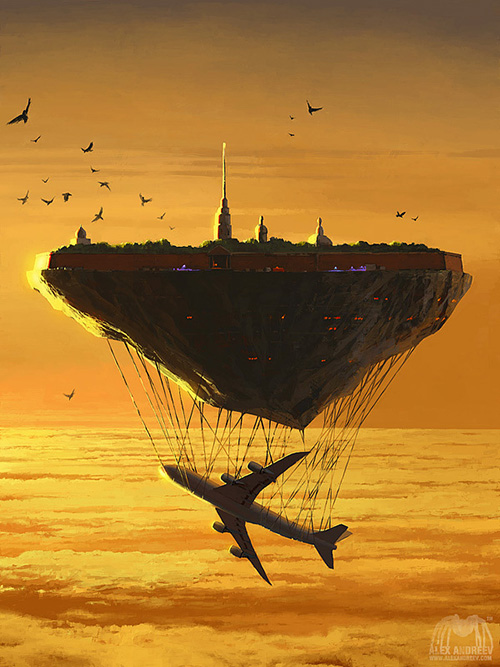 Another floating island that seems to guide the island to wherever they want to go.
Long Hard Road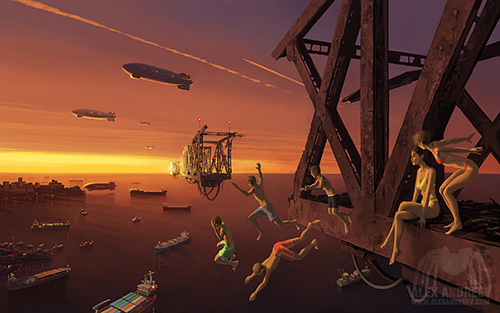 These teens are having a great time on this broken bridge. The setting looks fun too.
Late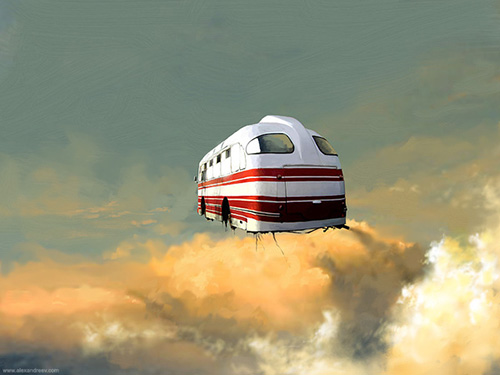 Obviously, this bus is late since the "street" is already empty and all the other vehicles have gone ahead of it.
Railway Station 21Km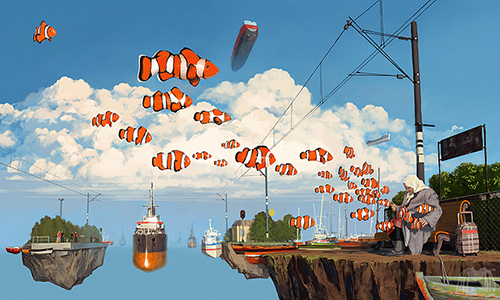 Who was looking for Nemo? This old man could have taken care of him!
You captured clear surrealism with imaginative compositions from the works of Alex Andreyev. The flying cities, huge creatures, and lovely settings will surely take our breath away. You were surely impressed not just on how these work digitally painted but also of the ideas from the artist. Well, hold your breath even more for you could see more artworks from Alex Andreyev on his website.